Watch This: Two Music Photographers Take on Austin City Limits Music Festival
Elli Lauren and Mikey Fresh talk about how they fell in love with music photography and what keeps them going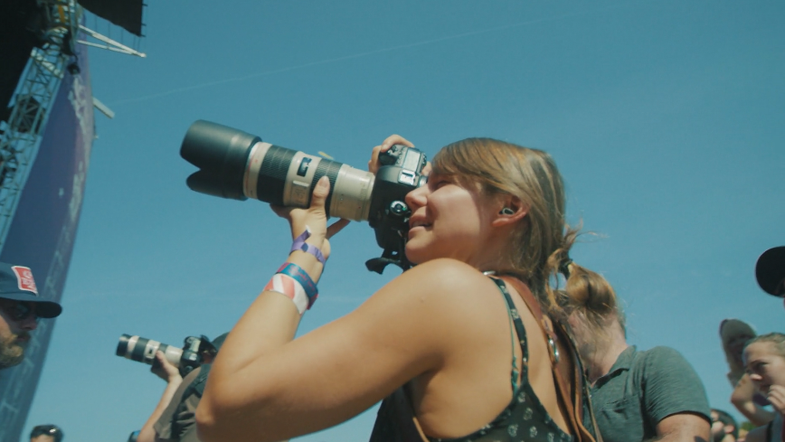 A new web doc from Red Bull TV takes an in-depth look at what drives two music photographers: Elli Lauren, who quit her job in finance to pursue photography full time, and longtime music journalist Mikey Fresh, who worked for years as an unpaid intern and found his identity through his love of hip hop.
The doc, *This and Nothing Else*, follows these two photographers as they prepare to cover 2015's ACL Festival in Austin, Texas. If you've never covered a music festival before, it's a great behind-the-scenes look at the kind of hard work that goes into prepping for a weekend full of music and the unexpected bumps that photographers have to work through as they come.
It's also packed with plenty of awesome inspirational soundbites from each of the photographers explaining why they do what they do.
"I almost would rather see a band while I am shooting because I do love that those two passions come together," Lauren explains during the video. "It's kind of indescribable, the high that you get when you capture that perfect moment, that you were anticipating but you didn't know if it was going to happen. Then it does and you nailed it."
Amen, sister.
Check out the full view above.