Watch This: Richard Drew Speaks About Shooting the Falling Man
"I instinctively picked up my camera and started photographing"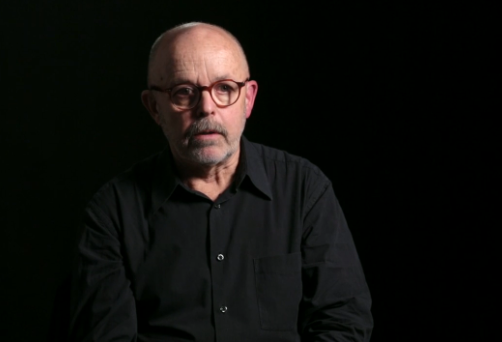 In a new video from Time's Red Border Films, photographer Richard Drew reflects on what it was like to capture his iconic and controversial image known as Falling Man on the morning of 9/11.
By the time Drew had arrived on scene that day both buildings had already been hit and there were already a number of photojournalists on the scene. Drew, like many photographers, was making images of the burning towers when an EMT pointed out that people had started to jump from the buildings.
"I instinctively picked up my camera and started photographing them, following them as they came down," Drew recalls. Eventually he captured Falling Man—one of the few photographs taken that day that shows a person dying.
"It's a very quiet photograph. It's not like a lot of other violent photographs from other disasters," Drew says. "There is no blood, there is no guts, there is nobody getting shot, but people react to it. They feel like they can relate to this photograph." The photograph, which was filed with AP, ran on page seven of the New York Times the next day.
Watch the full video of Drew's experience taking this picture above.