Watch This: A New York Times Reporter Discovers the Photographer Behind a Bag of Discarded Kodachrome Slides
"Why were these images, a life's work really, thrown out?"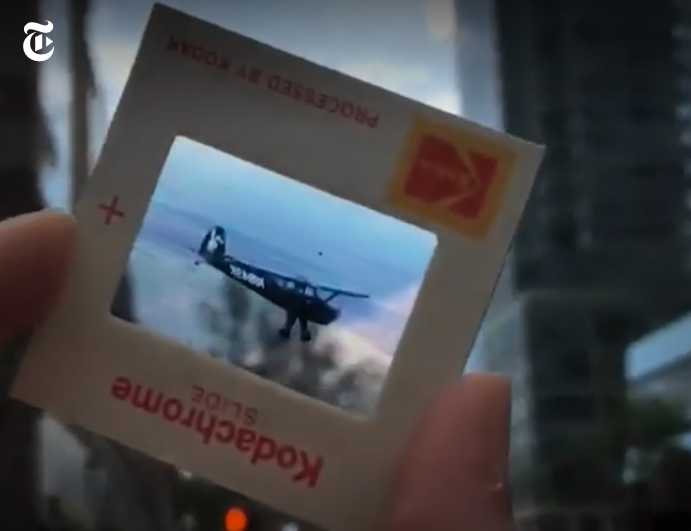 Earlier this year Deborah Acosta, a reporter with The New York Times, was walking around the city when she discovered a massive bag of trash filled with beautiful Kodachrome slides. Acosta went Live on Facebook with the news, holding slides up to the sky to show them off to the viewers.
Acosta kept digging through the bag of trash, eventually finding an envelope with a name and address—a possible clue into the identity of the photographer. At American Photo we were as intrigued by these images as Acosta. Perhaps they had been cleared out by a landlord? Maybe they were tossed by a family member after this person's death? Or maybe it was the photographer who hauled them out to the street—who needs a tangible copy if you've digitized your archives?
After rescuing the mystery slides from the trash Acosta dug in deeper—to discover who this person was and, more importantly, who threw these images away. Check out the video above to see what she discovered.