Watch This: Documenting an Awake Brain Surgery
Max Aguilera-Hellweg captures some fascinating footage during an operation where the patient is conscious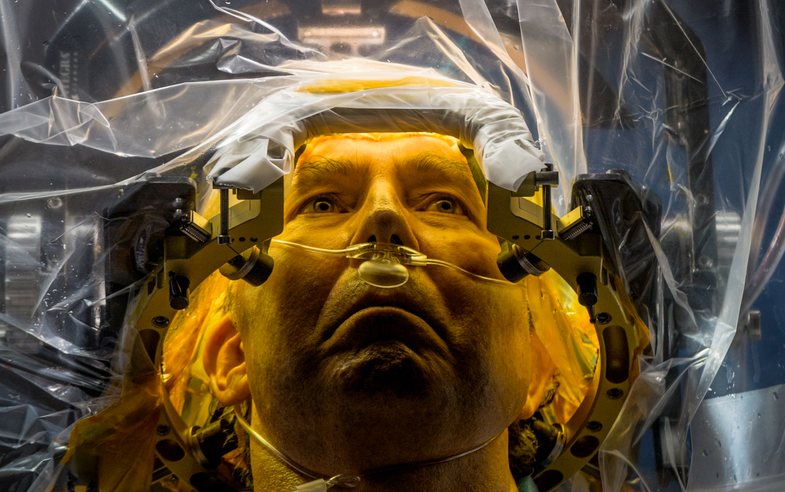 Max Aguilera-Hellweg, a photographer whose training included time in medical school, has photographed more than 300 operations, but nothing was quite like his recent shoot at the University of Florida for National Geographic.
During this surgery Aguilera-Hellweg and Erika Larson witnessed and documented a surgery to implant at deep brain stimulation lead into the brain of a patient with Parkinson's disease. The patient remained awake during the entire surgery.
According to Aguilera-Hellweg his background in the medical field gives him a unique set of skills for an assignment like this.
"I can appreciate everyone who is in the room," Aguilera-Hellweg told National Geographic. "As a journalist I don't take no for an answer—it's all about manipulating the situation to get more time, to get the person to open up to you. But in the hospital room, I take no for an answer. I know where the lines are drawn. That allows the doctors to trust me."
Check out the fascinating video above.