Photo Icon: Rock 'n' Roll Photographer Danny Clinch's Magic Moments
Clinch's subjects include musical icons, from Bob Dylan to Beyonce to Bruce Springsteen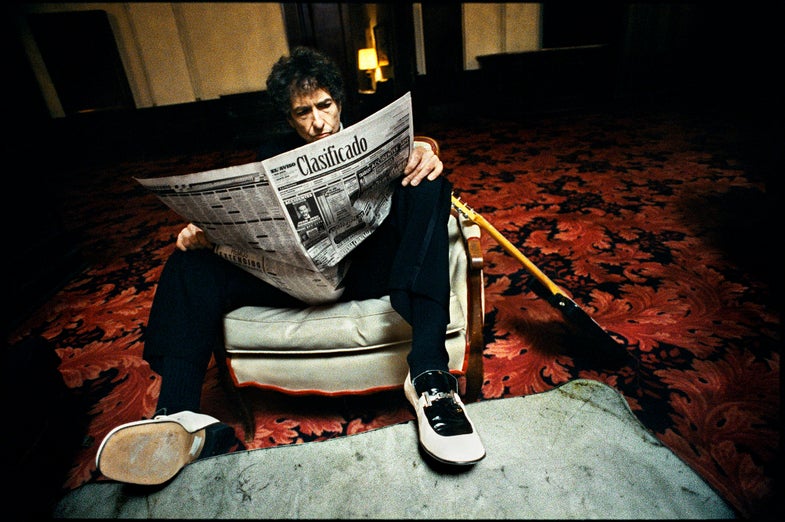 Danny Clinch's love of music and photography go hand in hand. He picked up a camera at a young age. "As soon as I started going to concerts with my friends, I'd bring a camera along, sneak it into the venues," he told us. "I saw Charlie Daniels Band at Six Flags Great Adventure, Stray Cats at The Stone Pony, Bob Seeger at the Philadelphia Spectrum."
These days, Clinch doesn't have to do any sneaking. He is regularly invited to document bands on tour, showing everything from the massive stage shows to the long stretches of down time between gigs. He's also the backstage photographer at the Grammy awards. "It takes a certain personality to be in that situation," he says. "To blend in and not get in the way of the moment, but to photograph the moment."
In 2014, Clinch released his first monograph, Still Moving (Abrams), which American Photo named as one of our Best Photobooks of 2014. The career spanning book features a mixture of documentary imagery, staged portraits and live shots from genre-spanning artists—everyone from Bob Dylan to Beyonce has spent time in front of Clinch's lens.
"When I look at Danny's photos…no matter how diverse the performer, musical styles, or setting. There is always his knowledge of the artist," Clinch's long time collaborator Bruce Springsteen writes in the book's forward. "His eye for the striking; the captured moment of definition; and the black magic, voodoo, guitar-slinging world of rock and roll that I've lived for since I was fourteen years old. His photos bleed atmosphere."
American Photo caught up with Clinch inside his New York studio about how he catches that black magic when shooting some of the world's most-well known musicians.
Want more Clinch? A selection of his work, "Danny Clinch: Walls of Sound" opens tonight at Milk Galleryin New York and will be on view through April 6.