Victor Cobo On Blending Documentary and Fine Art to Make Photos that Feel Like a Lucid Dream
Surreal black and white images that blur the line between genres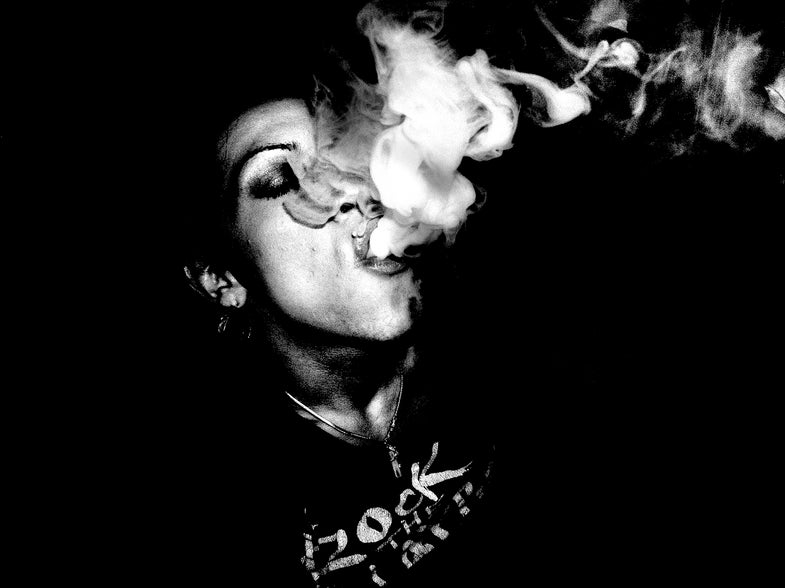 There is a surreal darkness that creeps into many of Victor Cobo's black and white photographs. They're contrasty and grainy, not always perfectly in focus, and leave the viewer feeling a bit like the are stuck in the midst of a lucid dream. They often feel lonely, but not depressing.
Cobo received no formal photographic training in school—something he seems to consider an advantage—although he did complete internships with National Geographic Magazine and worked for a time as a photojournalist. That lack of formal training meant there was no academics telling him whose work he should follow. His primary influence became the difficult relationship he had with his estranged, drug and alcohol addicted father.
"Much of my work stems from these strained, unnatural years," Cobo writes in the introduction for a body of work recently published by Galerie Vevais out of Germany. "In many ways the private universe that reveals itself in my work is my own mechanism of escape. Be the imagery shining bright, or intrinsically dark, my father is there. His shadow is on me for all time."
Here, Cobo speaks with American Photo about the undeniable influences of family and the therapeutic nature of taking pictures.
I suppose a lot of people have this experience when their parents separate when they are young: You only see one person maybe once a year and sometimes it's very brief. Photography plays a large role in proving that there is still a relationship, even though the parents are not together anymore. Photography was a huge part of my father documenting our relationship when we would only see each other for small periods of time. This went from when I was four or five, up until I was 16 or 17—all before I got into photography.
When I became an adult, I was a photojournalist for a while, then I decided I wanted to do more self-exploration with the camera. I think realizing that there's an imagination and there's an escapism aspect to the work made me think of my father's background—in terms of escapism through other means—addictions and so forth. That's the connection.
I think the artist statement reflects a lot of influences—experiences you have as a child and then as an adult, relationships, music, films—it all comes together, it influences your work.
Having an estranged parent is something a lot of people go through. It can be a painful thing. I think that art, for me, has become a therapeutic way for me to deal with that.
You put yourself in another dimension, another world, and it makes you happy. You're looking at the real world through a different character—it's escapism. I think a lot of artists put themselves in another world to try to say something about the world that they live in, about their own experiences. There is a kind of happiness in that.
The work is strange. I personally think it's documentary photography. I'm documenting the world as I see it, what's around me. Though I think that the traditional term of documentary photography is still, for a lot of people, the purest Magnum kind of work. My background is in fine art, then I got into photojournalism and then I went back to fine arts. The work crosses borders between fine art and documentary. I think that there's definitely an influence between the two. It's that aesthetic of the snapshot moment, grabbing something quickly. There is an art to that, a beauty to it.