The Two Types Of Hurricane Sandy Photos
Any national media story today is shaped and amplified predominantly by photography. And as the east coast prepares for the...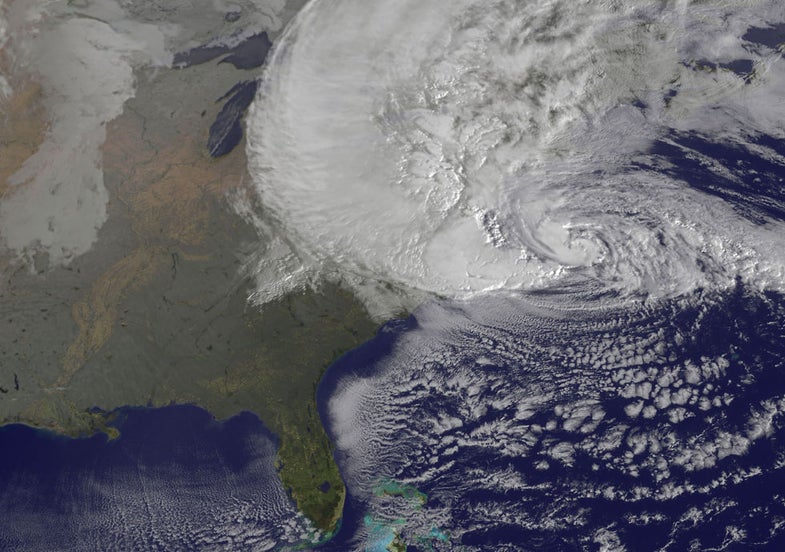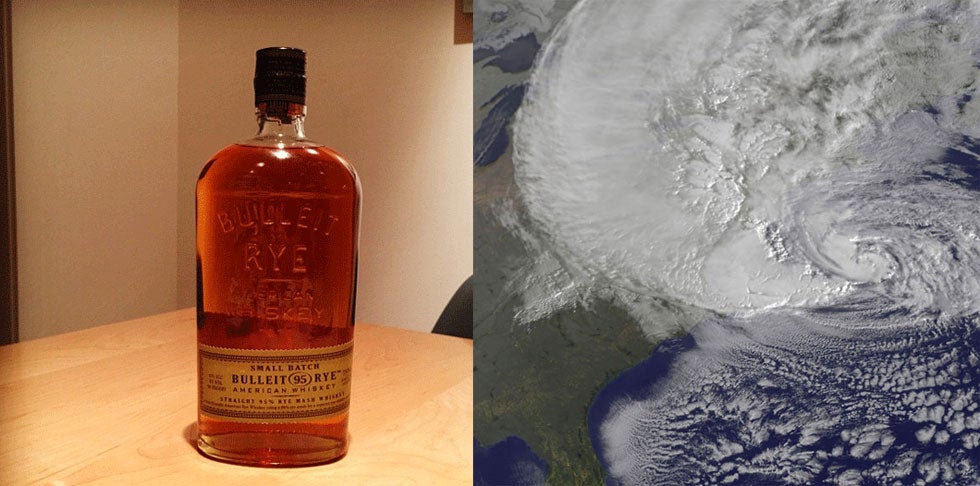 Any national media story today is shaped and amplified predominantly by photography. And as the east coast prepares for the landfall of hurricane Sandy, two main genres of hurricane photography have appeared.
The first is the cheeky depiction of the photographer's hurricane preparations. The ideal distribution channel here is, of course, Instagram. If you have any friends living on the East Coast, particularly those for whom hurricane preparedness is a novelty (I'm looking at many of my neighbors here in New York City), you probably saw one or two photos like this one: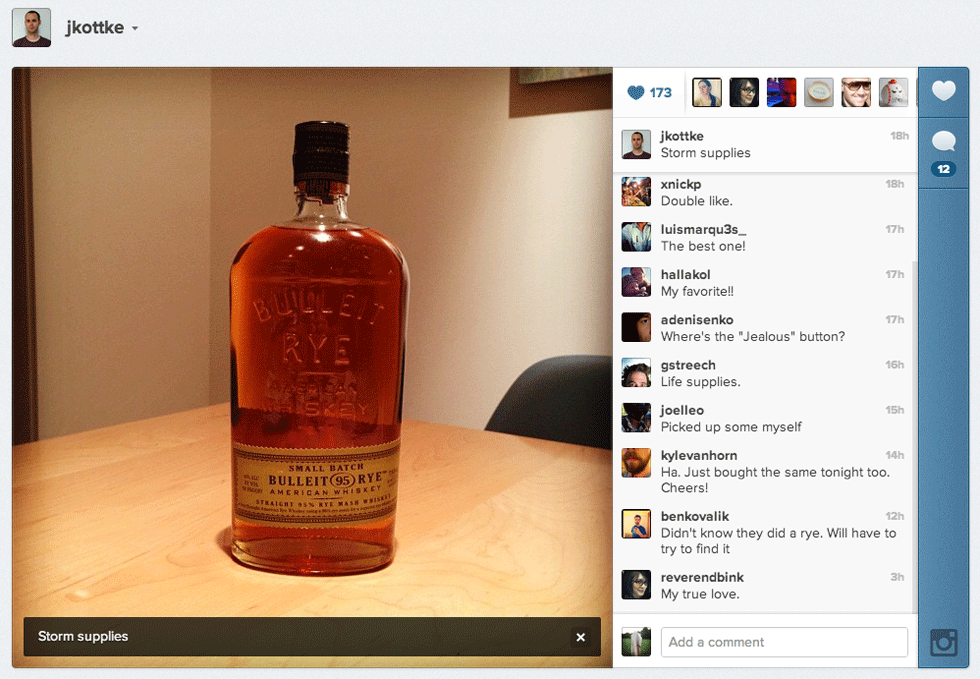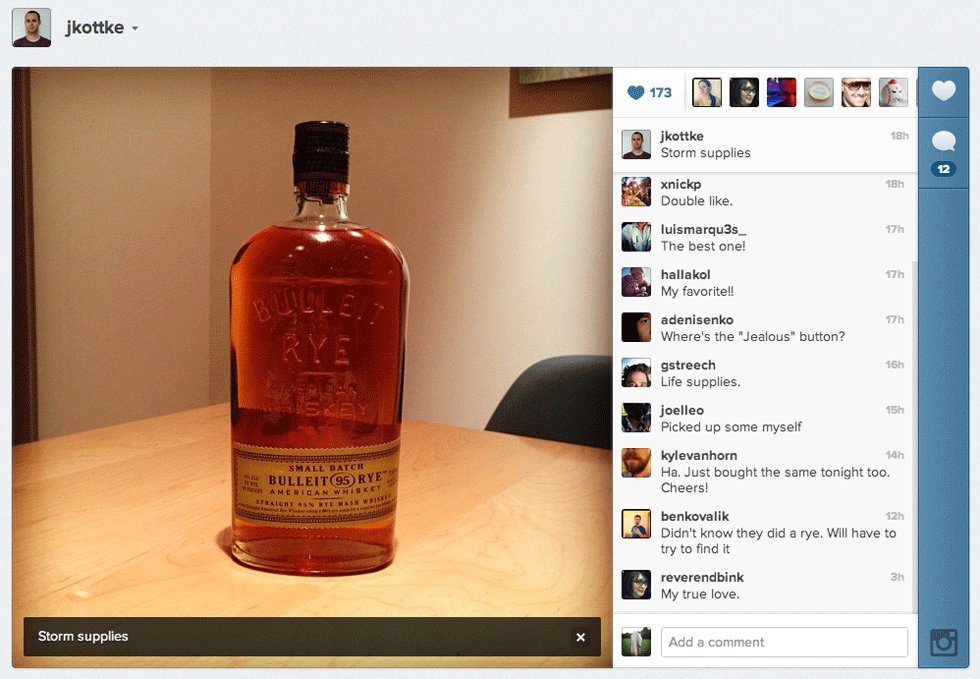 Genre #1
This makes up the first kind of Sandy photos. The cozy, hashtagged still life of newly-bought storm supplies. And then we pan out and see this, the second genre: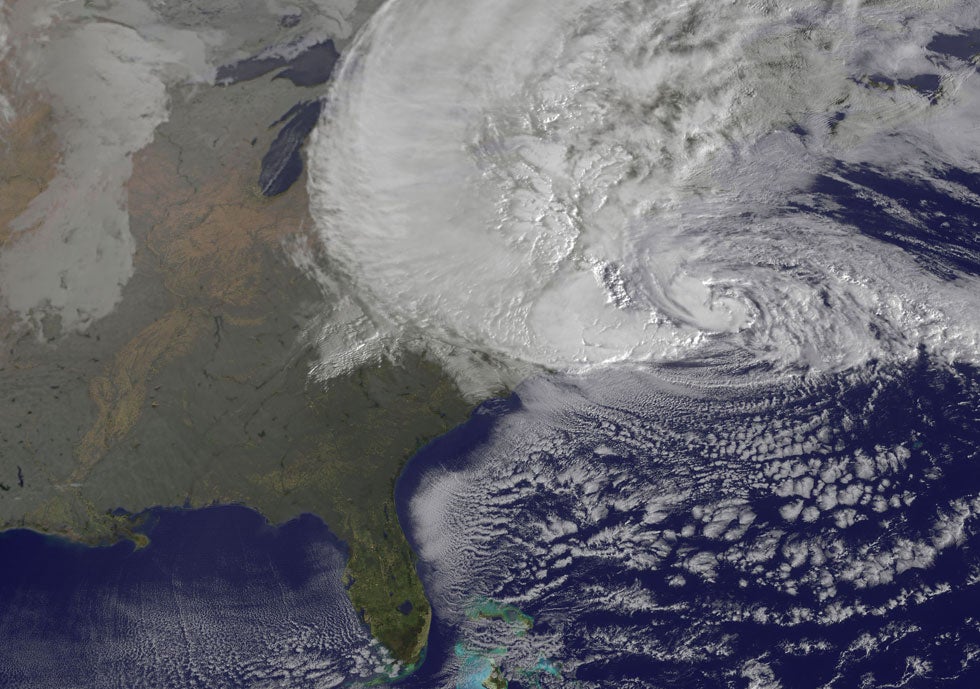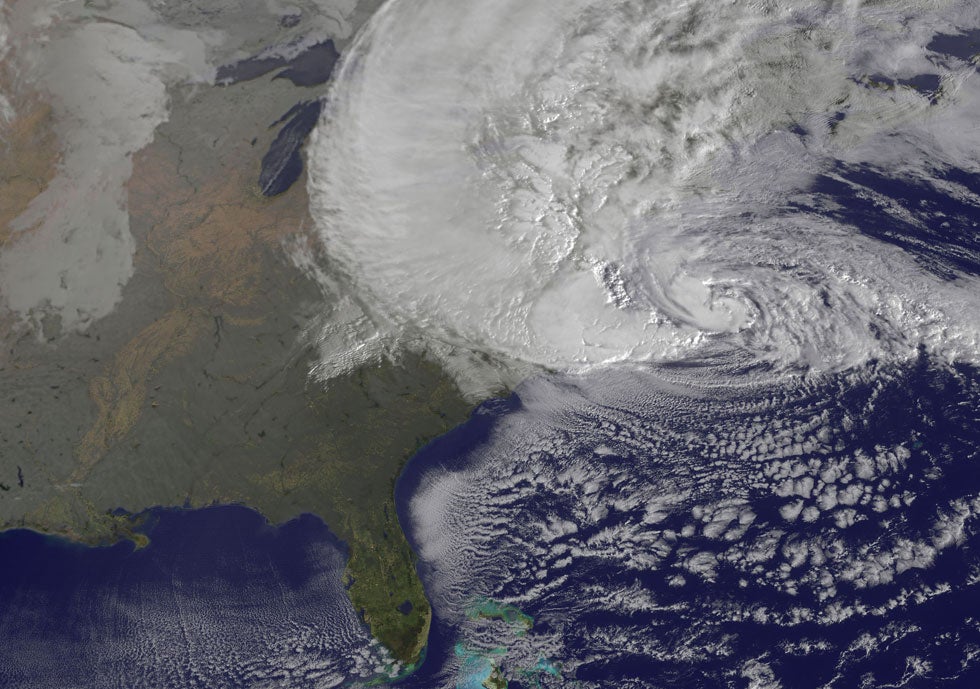 Genre #2
That's via the NOAA's GOES–13 satellite a few hours ago this morning, providing a slightly different perspective from space. This thing means business.
Last year's Hurricane Irene was, for me, genre #1's debut. During a visit home in the midwest, where tornadoes are Mother Nature's bludgeon of choice, I followed along as my friends and neighbors back in NYC shared still lives of canned beans and flashlights on Twitter, and stayed relatively dry. But as genre #2 reminds us in New York, the city through which national news is inevitably filtered, both of these storms laid down serious damage in the Caribbean before making their way north. One person's excuse to head to the liquor store is another person's life-changing (or life-ending) event. And where Irene fizzled on its way up the coast, Sandy looks ready to pack a wallop.
I don't decry those practitioners of genre #1; Instagram's window into our lives, however self-conscious, will always carry some kernel of personal truth. And as the storm starts to hit, eyewitness photos on Instagram and Twitter will become a vital, fascinating news source. It's just good to keep genre #2 simultaneously in mind.
You can follow along genre #1 with Instacane.com, a clever API front-end that's sprung up to feed every Instagram photo posted hashtagged #sandy. For #2, NASA's Goddard Photo & Video Flickr stream is a good bet. Stay safe, everyone.
Update: Genre #3 Emerges–the spoof, fake or otherwise erroneously viral photo. The most common photo to bubble up through the viral froth today was taken at the Tomb of the Unknown Soldier in Washington D.C., showing three soldiers guarding the monument in a torrential downpour, with a caption admiring their Sandy-damning dedication. Unfortunately, the photo was taken last month.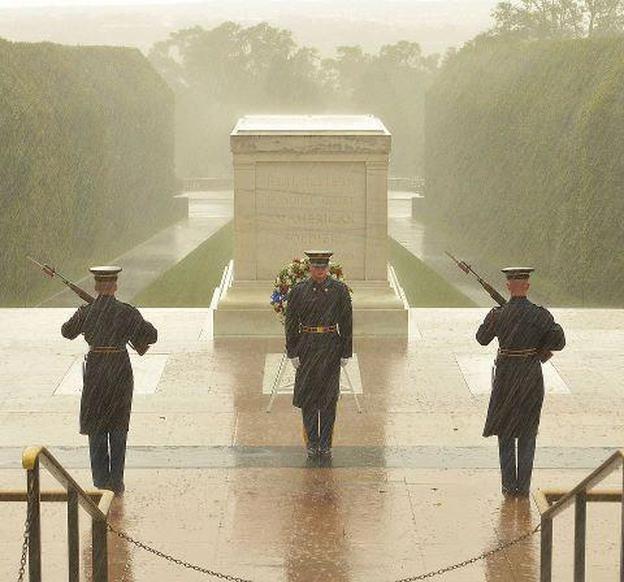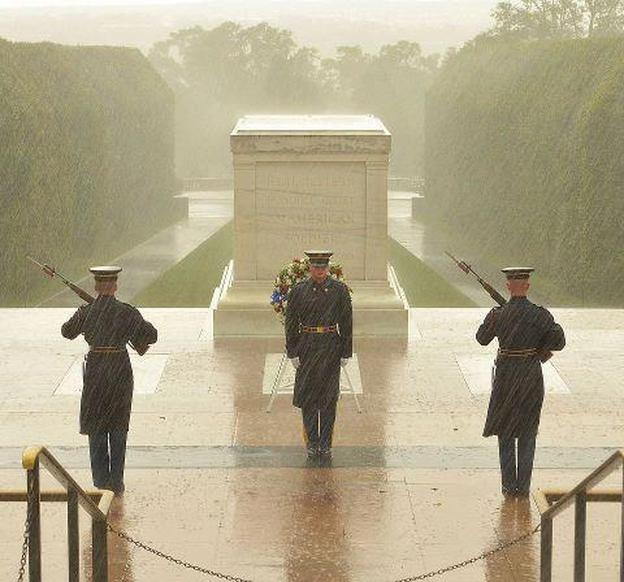 Rainy, But Not Because Of Sandy
Soldiers of the 3rd Inf Reg. continue to stand guard at the Tomb of the Unknown Soldier, despite the worsening weather conditions surrounding Hurricane Sandy.
Before surfacing as misleading, the photo was posted by Buzzfeed, NPR, CBS, and many other outlets. You can see why it spread, though–it's a great shot. It was originally taken by Karin Markert, and she's commented over at Poynter about the origins of the photo.
It didn't take long until a photo from the Tomb actually taken in today's Sandy-originating rain emerged: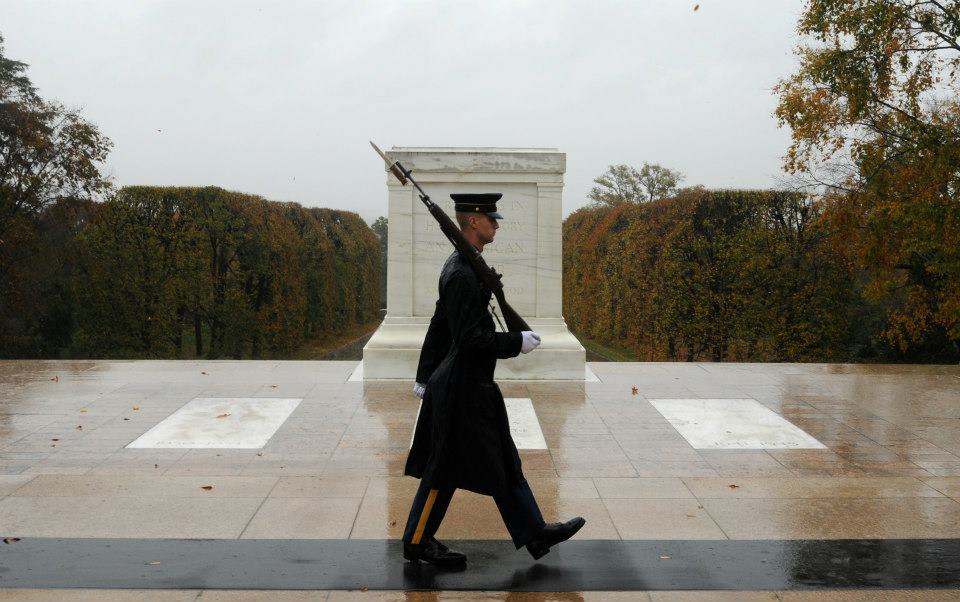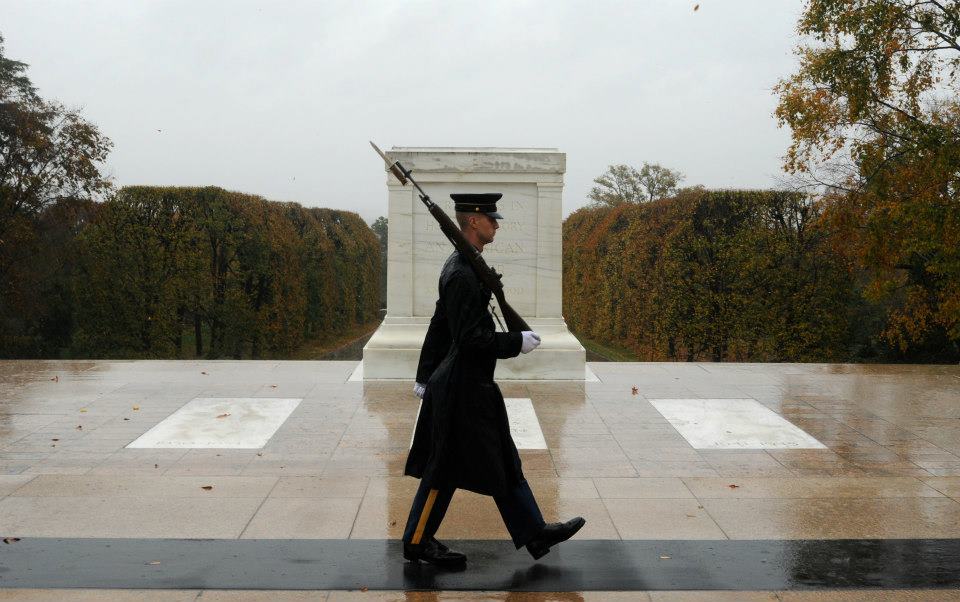 Actual Sandy