In 1967, Bill Podlich picked up his family—his wife, Margaret, and their two teenage daughters—and moved to Afghanistan. UNESCO had hired Podlich, a professor of elementary education at Arizona State University, to teach education to an international group of pupils at the Higher Teachers College in Kabul. Aside from his duties as an educator, Podlich was an accomplished amateur photographer.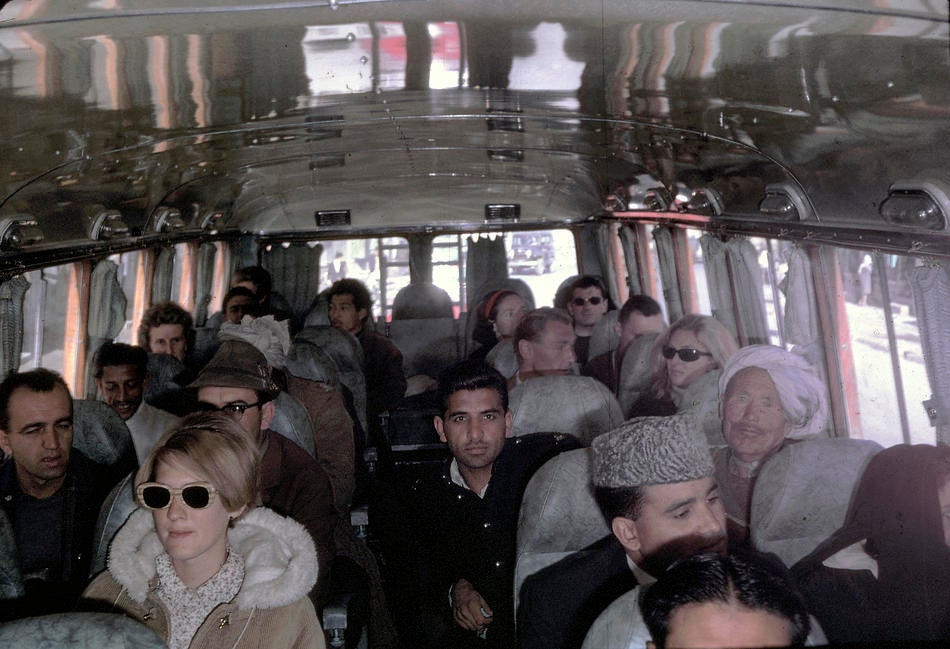 And lucky for us. In a piece this week on the Denver Post's photo blog, Podlich's stunning work from Afghanistan has come to light. Like any color photographs from the 1960s and before, the scenes trigger the weird cognitive tricks of a world rarely seen in anything but black and white. Doubly so here—Podlich's skilled snaps and landscapes depict an Afghanistan that no longer exists, ten years before the Soviet invasion of 1979 that would touch off over three decades of continuous war.
The selection on the Denver Post site is well worth your time today. And even more images can be found on a site maintained by the husband of Podlich's daughter, Peg, preserving Bill's work.