Six Journalists Charged with Felonies After Arrests During Trump Inauguration
The CPJ is calling on authorities in Washington to drop the charges, which they call "clearly inappropriate."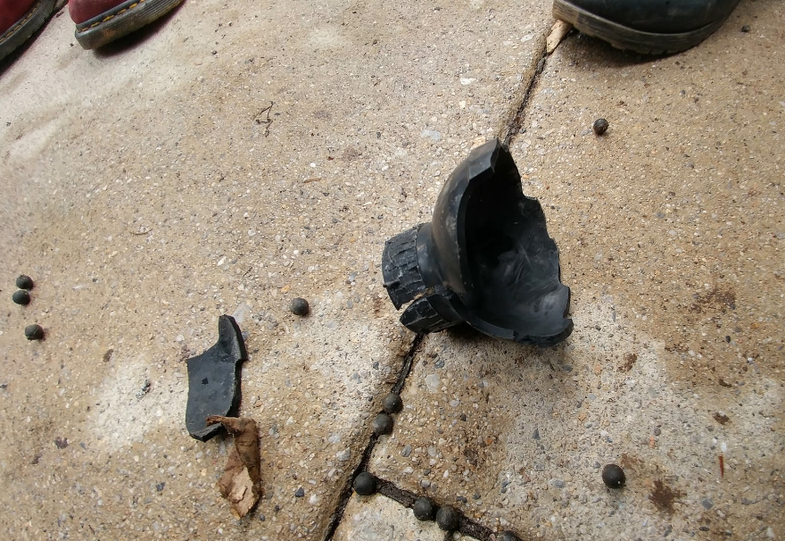 On Friday morning six journalists were among the 230 individuals arrested as anti-Trump demonstrators took to the streets, smashing windows of some businesses and lighting a limo on fire.
Freelance photographer Shay Horse, Vocative senior producer Evan Engel, RT America reporter Alexander Rubinstein, documentary producer Jack Keller, freelance journalist and live-streamer Mattew Hopard, and freelance journalist Aaron Cantu were taken into custody while covering the protests.
"These charges are clearly inappropriate, and we are concerned that they could send a chilling message to journalists covering future protests," said Carlos Lauría, senior Americas program coordinator of the Committee to Protect Journalists. "We call on authorities in Washington to drop these charges immediately."
Suzanne Nossel, executive director of Pen America, told The New York Times that the felony charges were "bizarre and essentially unheard of" since these were journalists simply doing their jobs.
"They weren't even in the wrong place at the wrong time." she said. "They were in the right place"
Photojournalist Shay Horse posted to Twitter on the day of the events that demonstrators were being boxed in and tear gassed by police.
Being boxed in and tear gassed #disruptj20 pic.twitter.com/FE0LJknaIE

— Shay Horse (@HuntedHorse) January 20, 2017
Alexander Rubinstein shared an image of a flash grenade that was used on the crowd shortly before he was arrested.
Here is the flash grenade they used that blinded me and left my ears ringing. Cops encircled crowd when I couldn't see; arresting everyone pic.twitter.com/bL2ulgv9DR

— Alexander Rubinstein (@AlexR_DC) January 20, 2017
If these charges stick it certainly sends a troubling message to the public about the future of a free press.