See Photographs From the 2016 Lucie Award Winners
The 14th annual Lucie Awards spotlight photography's diversity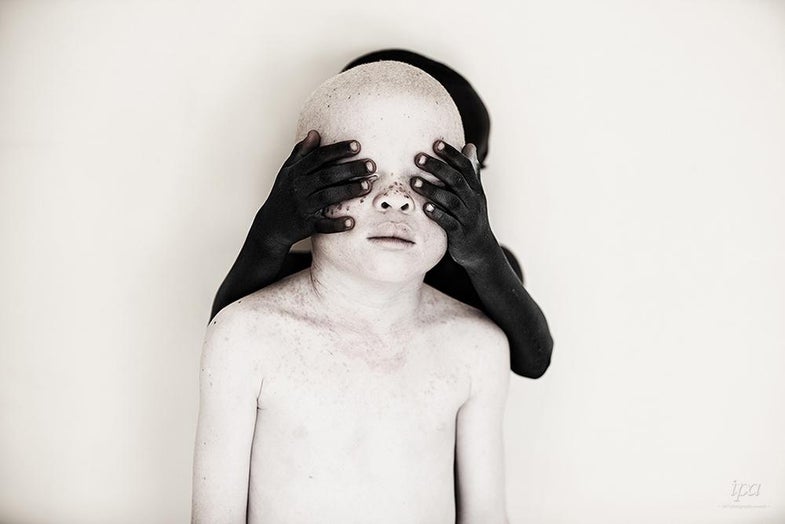 "Welcome to the 14th annual running of the Lucies," said W.M. Hunt at the outset of the 2016 Lucie Awards ceremony at Carnegie Hall's Zankel Hall on October 23. As emcee, the famed photo collector and curator brought a tone of levity to the evening. "When I turned a certain age with a zero in it, I decided to get a life," Hunt said. "Photography gave me one."
The same might be said for each of the honorees and luminaries who gathered to celebrate photography's greatest achievements—in a regal setting designed to elevate image makers with an awards night to rival Oscars and Tonys with everything except the red carpet. While the Charlie Z Jazz Trio eased transitions on stage, the full house enjoyed moving large-scale slideshows and a procession of noteworthy artists, including such legends as Rosalind Fox Solomon, Don McCullin, Tsuneko Sasamoto, Anthony Hernandez and Graham Nash.
"We all know the pictures that speak to us," said Susan Baraz, co-chair of the International Photography Awards, "and here we are to honor them."
Fittingly, the first honor went to International Photographer of the Year. This winner was selected from a strong pool of professional finalists in several categories, including Sandro of the USA for Advertising, Julia Anna Gospodarou of Greece for Architecture, Jamey Stillings of the USA for Book and Russell Ord of Australia for Sports.
And the Photographer of the Year Winner: Marinka Masseus of the Netherlands (in the People category) for her striking series Under the Same Sun. This project documents the plight of people with albinism living in Tanzania, where the condition is considered a sign of evil and those born with it often become outcasts. Yet many of Masseus's portraits reflect warmth and hope, peaceful coexistence, as well as aesthetic mastery. (Masseus was unable to accept her award in person—a situation that arose more than a few times, given the wide geographic range of the honorees and the fact that many photographers never seem to stop working.)
The Discovery of the Year awardee was chosen from a host of non-professional finalists including Anne Hoerter of Germany for Advertising, Szymon Barylski of Ireland for Editorial, and Patti Schulze of USA for Nature. The Discovery Winner: David Nam Lip LEE of Malaysia, for his series Monk of Ya Qing Monastery. This work portrays the life of Lezhidooujle Rinpoche, eminent Living Buddha in the Sichuan Province of China—and the throngs of monks and pilgrims who follow him—with a colorful visual palette and a sense of empathy.
The evening's globe-trotting continued with a Lifetime Achievement Award for Tsuneko Sasamoto (born in 1914 in Tokyo). "She is Japan's first woman photojournalist," said photographer and curator Miriam Romais in presenting the award, "and her only resentment was having to do it in heels and skirts, which made it hard for her to climb the ladders." Still going strong at age 102, Sasamoto offered a charmingly humorous and grateful acceptance speech via video.
More legends would get due respect. In presenting the Achievement for Photojournalism Award to British pioneer Don McCullin, former Life picture editor David Friend told an amusing story about traveling with McCullin on a boat and spotting a gloriously iridescent view of a massive oil spill: "Don refused to shoot the scene," Friend recalled. "He said, 'It's too chocolate box.'" McCullin's exacting attitude came through his video acceptance speech: "The tragedy is that in the last few years photojournalism has lost its way," he said, lamenting the field's transformation in the era of the iPhone.
With a nod to McCullin as one of his heroes, Achievement in Sports honoree Simon Bruty accepted in person from Steve Fine, his former photo editor at Sports Illustrated, who cited Simon's mastery of both fast-action field work and artful portraiture. Similarly, the highly diverse work of Anthony Hernandez—street photography, landscapes, documentary work, portraiture—was noted by fellow artist James Welling in his intro to Hernandez for Achievement in Fine Art.
Presenting Achievement in Portraiture honors to Rosalind Fox Solomon, MoMA curator Sarah Meister noted the oft-troubling candor of Solomon's images. "She's happy to disturb us," Meister said. In a grateful stage speech, Solomon made a different observation: "Photographing courageous people in difficult circumstances helped me discover my own strength," she said. "Most of them are strangers. My work could not have happened without them."
Similar sentiments came from photojournalist Andrea Star Reece, who earned the Deeper Perspective Photographer of the Year Award for her stunning series Disorder. A five-year study of abuse against people with psychological disorders in Indonesia, Reece's work hauntingly depicts the illegal, shackled confinement known as "pasung" while humanizing its victims. "I have gratitude and love for the men and women who allowed me to photograph them," Reece said onstage. "This practice was banned in 1977 but it still takes place. These people are waiting—and it's time."
On a lighter note, rocker Graham Nash accepted the Double Exposure Award for his achievements as a photographer as well as a digital pioneer of Iris printing. "He's enthralled generations with his music and his devotion to the passion of photography," said music photograher Elliott Landy in his intro. "And he's a nice guy—important in this time of Trump." At the podium, Nash recalled his wonder when he first watched his dad's "magic trick" of dropping photo paper in liquid and seeing the image appear. "I've followed magic all my life," he said, "and magic led me here tonight."
Other Lucie recipients reflected the sheer diversity of the medium. UK's MullenLowe earned Print Advertising honors for their Free the Kids campaign, juxtaposing real-life prisoners with couch-potato teens. Moving Images Photographer of the Year was Britain's Lily Gilboy for her poignant short film Hope. Photography Magazine of the Year went to the online showcase Burn. Exhibition of the Year was LACMA and Getty's Robert Mapplethorpe: The Perfect Medium, while book honors went to Damiani/Matsumoto Editions for Kitchen Table Series: Carrie Mae Weems and 21st Editions for Humanity: Steve McCurry.
Diversity also shone through the slideshow tribute to departed members of the photo community, including Bill Cunningham, Marc Riboud, Malick Sidibé, Fan Ho, Elaine Ling, Gary Braasch, Peter Marlow, David Gilley and Tim Mantoani.
The final frames of the In Memoriam film honored Nathan Lyons—who was named Visionary Award winner shortly before his death. In a touching tribute to end the night, curator Anne Wilkes-Tucker cited a plethora of attributes for Lyons: "master of the imaginative challenge, possessor of acute memory … underrecognized inspiration," and lauded his impact as an artist, curator, educator, and friend.
Accepting the award with a beaming smile, Lyons' wife Joan said, "Nathan looked forward to being here this evening." Lyons died on August 31 at age 86, actively creating work in digital color until the end.