Profoto B1 AirTTL, Light of My Life
We may earn revenue from the products available on this page and participate in affiliate programs. Learn more › ost...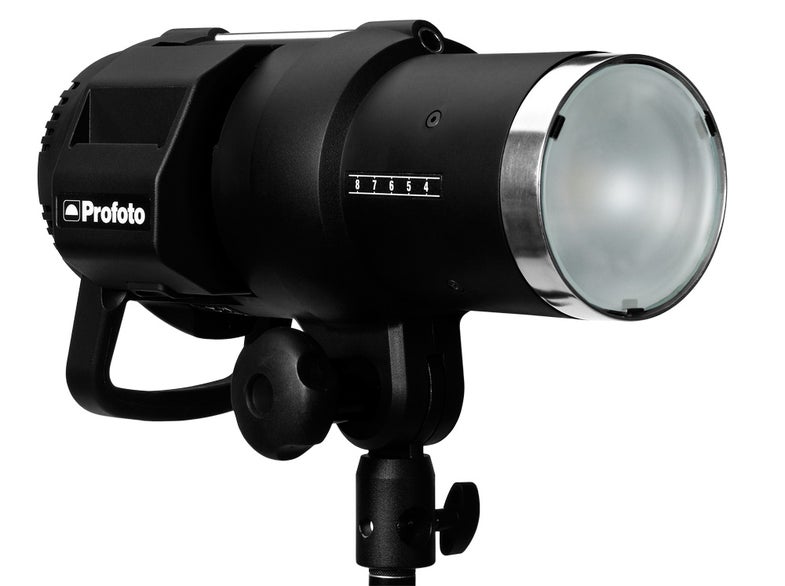 We may earn revenue from the products available on this page and participate in affiliate programs. Learn more ›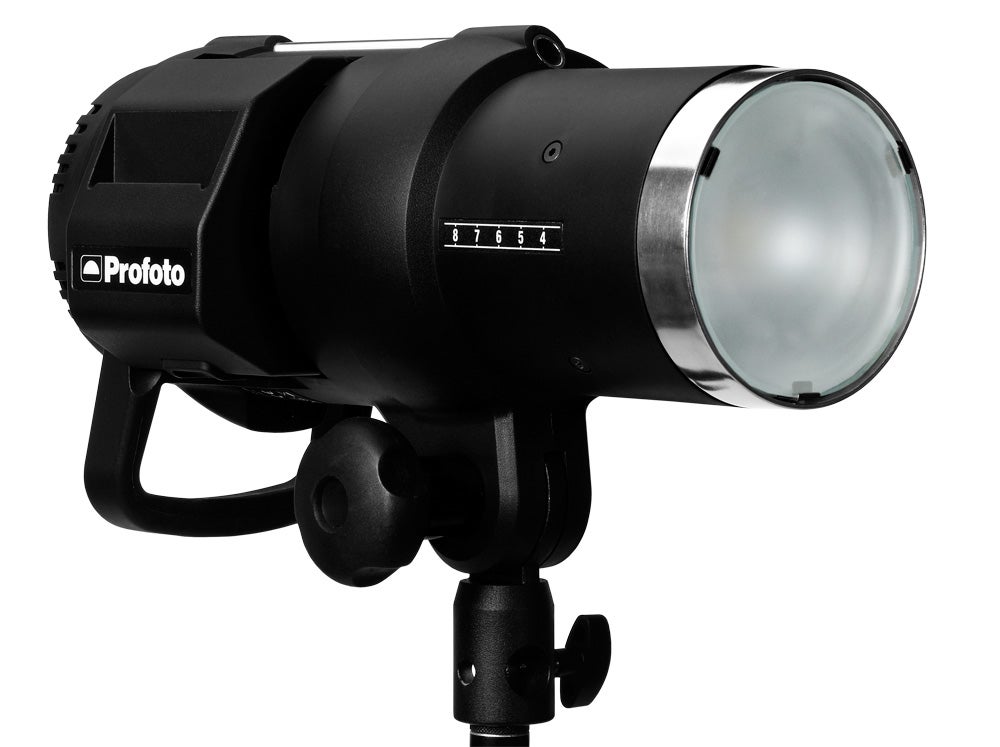 ost DSLR shooters take through-the-lens (TTL) flash metering for granted, thanks to the ubiquity of automatic hot-shoe units. But many studio and location photographers have had to trade convenience for power—until Profoto launched the B1 AirTTL system. I borrowed a set of 500 watt-second lights and controller for review. Setting up this "off-camera flash" system felt like using speedlights. I didn't have to run any cords or attach any battery packs. I didn't even worry about adjusting the flash power on the back of the head. I just set the lights on stands, put the Air Remote TTL-C onto a Canon EOS 5D Mark III, and fired a test shot. To my surprise, I got a usable first frame. The B1 has a lot in common with a typical monolight. There's a display on the back of the head that indicates flash power and remaining battery, as well as a knob to control the built-in modeling light. Adjusting output, however, is done completely through the remote that mounts in the camera's hot shoe.
There are three modes: full manual, full automatic (TTL), and one that uses TTL for the first frame for a baseline exposure, then switches to manual for fine tuning. While I still found myself using manual most of the time, TTL comes in handy, especially when outside or in rapidly changing ambient light.
Each B1 churns out more light than a gang of speedlights. I had no problem taking them out into afternoon sun and getting control over lighting conditions. Plus, the battery promises more than 200 full-power pops on a single charge, which takes just an hour to juice up. I didn't use that many on any of my shoots, but even after a few four-hour sessions, the lights still had plenty of life left in them.
While these off-camera strobes have a lot going for them, they're still early in the product cycle, so they have limitations. The Nikon version, for instance, won't arrive until later this year. High-speed sync is not yet supported, but Profoto has called this a priority for updates. Some studio shooters may also dislike the fact that the lights run only on battery power.
But despite these drawbacks, the B1 is the start of a great system. Though I reviewed a beta unit, the transmitter fired the flash every time, even from across a large gymnasium. I had no problem fitting a pair of lights with the required accessories into a single backpack, and they're compatible out of the box with all of Profoto's lighting modifiers.
As location lighting grows in importance, simplicity becomes ever more valuable, and Profoto has made working with the B1 very simple. Anything that reduces the number of wires I need to run and then tape down on set is a plus in my book.
Noteworthy Specs:
MAXIMUM OUTPUT 500Ws
OUTPUT RANGE Nine f-stops (2Ws–500Ws) in 1/10-stop or full-stop increments
RECYCLE TIME 0.1–1.9 sec (Quick burst up to 20 flashes per sec)
FLASH DURATION Normal mode, 1/11,000 sec (2Ws)–1/1000 sec (500Ws); Freeze mode, 1/19,000 sec (2Ws)–1/1000 sec (500Ws)
POWER SUPPLY Exchangeable lithium-ion battery
BATTERY CAPACITY Up to 220 full-power flashes
TTL COMPATIBILITY Canon EOS DSLRs with ETTL-II metering
DIMENSIONS 12.2 x 8.3 x 5.5 in. (31 x 21 x 14 cm)
WEIGHT 6.6 lb (3 kg) with battery
BUY IT $2,000 (includes battery, charger, and case); $400, Air Remote TTL-C; profoto.com