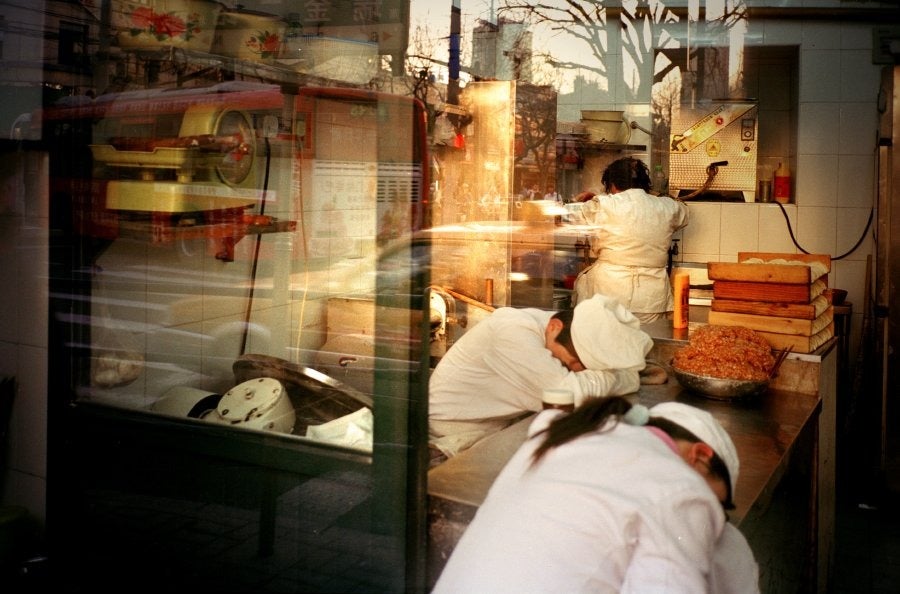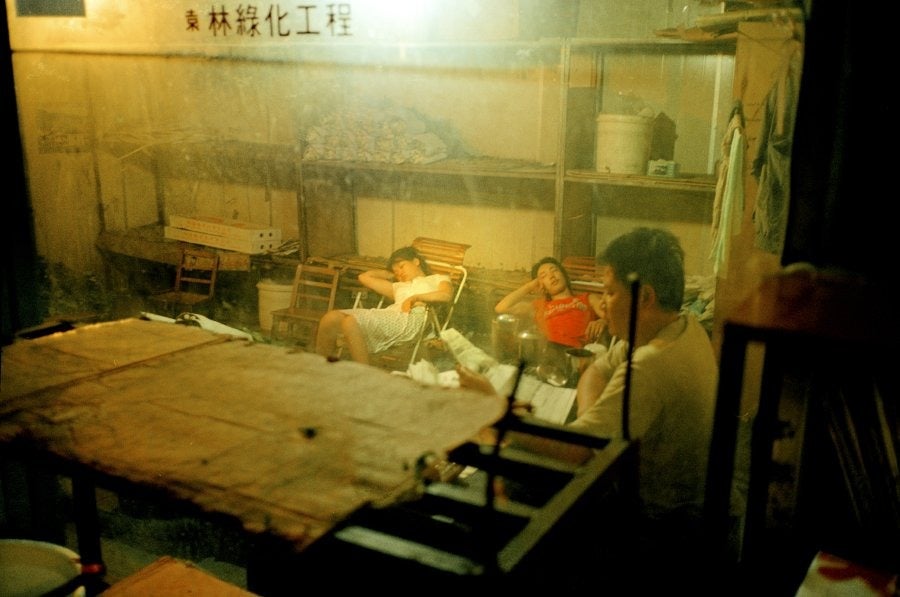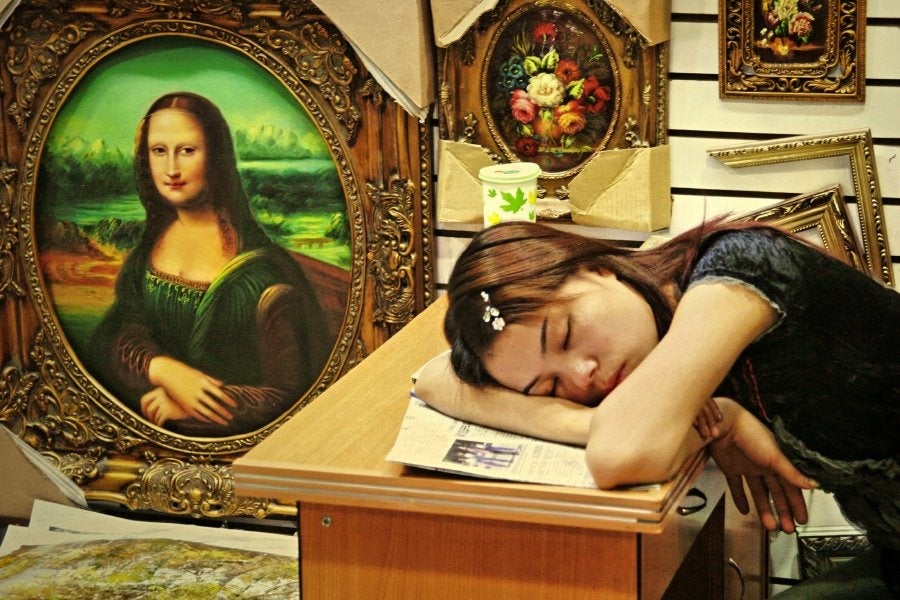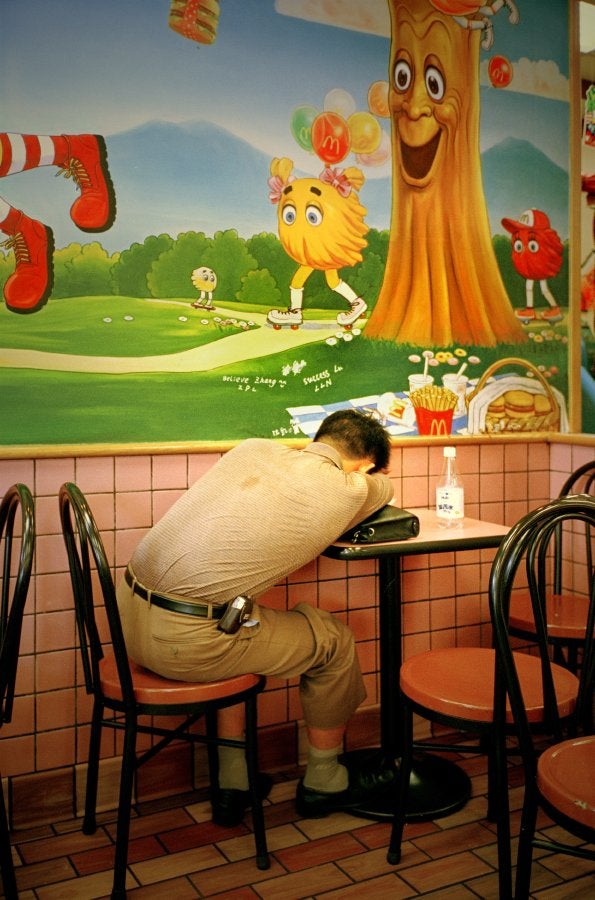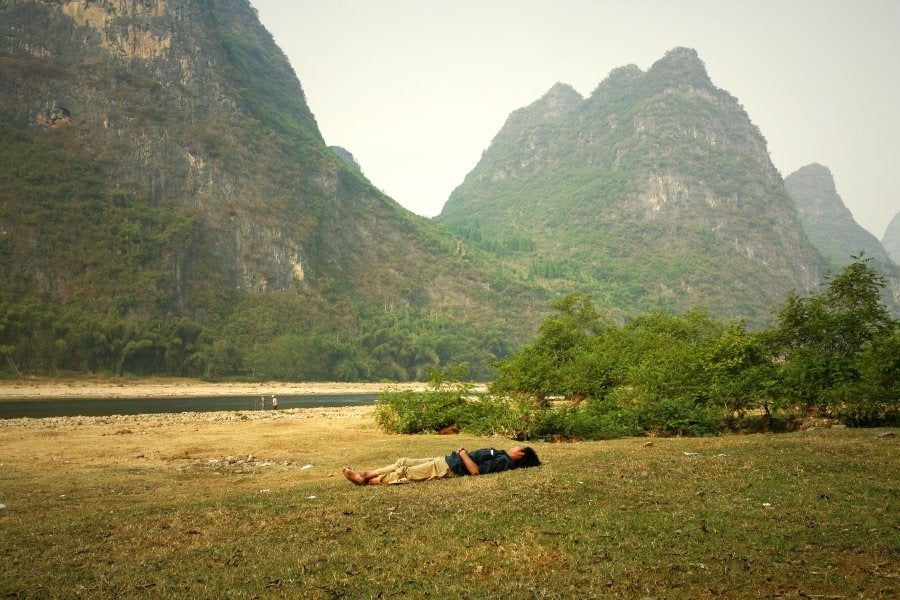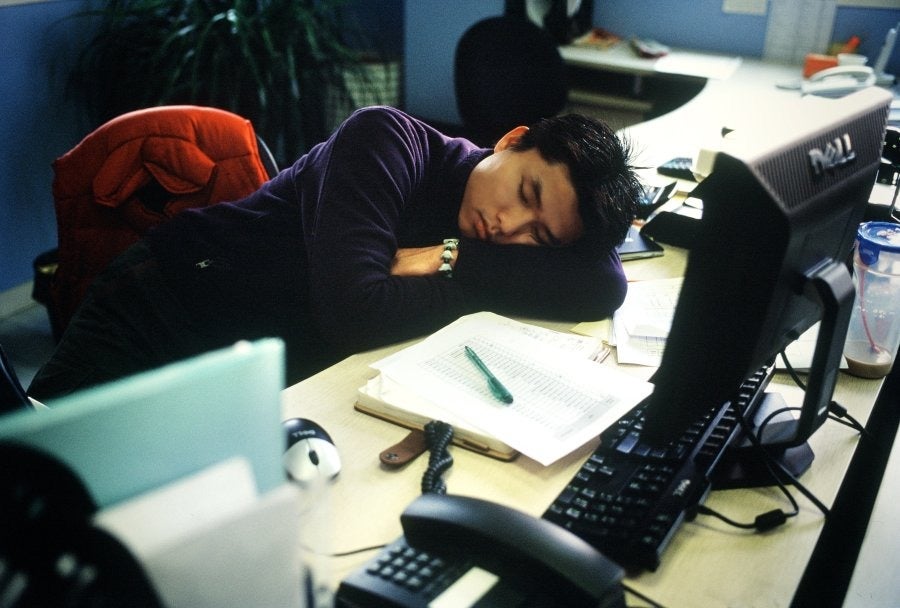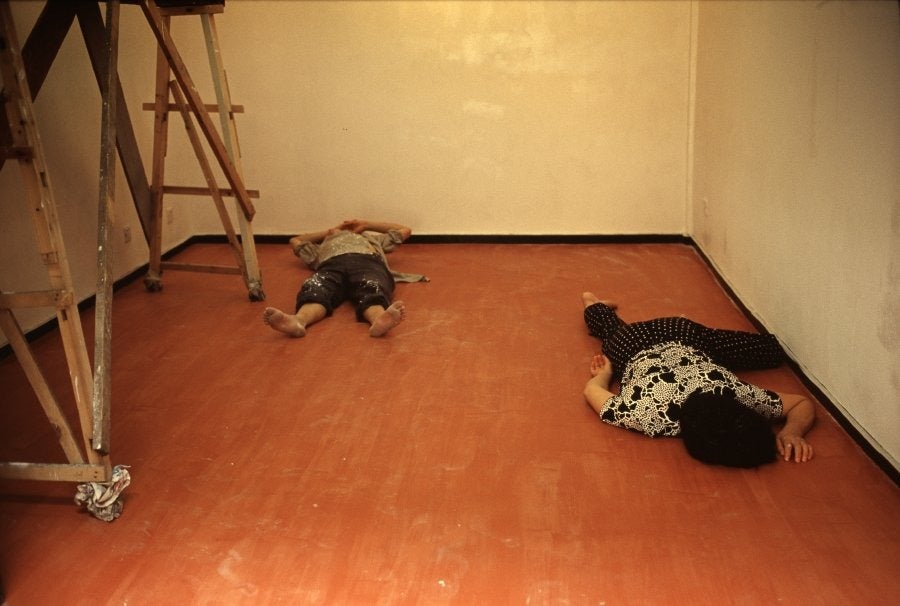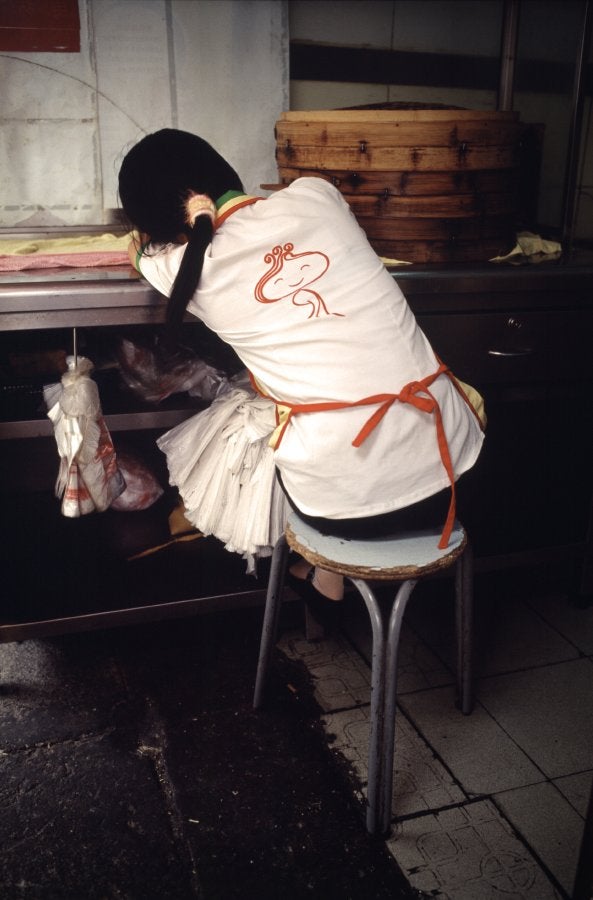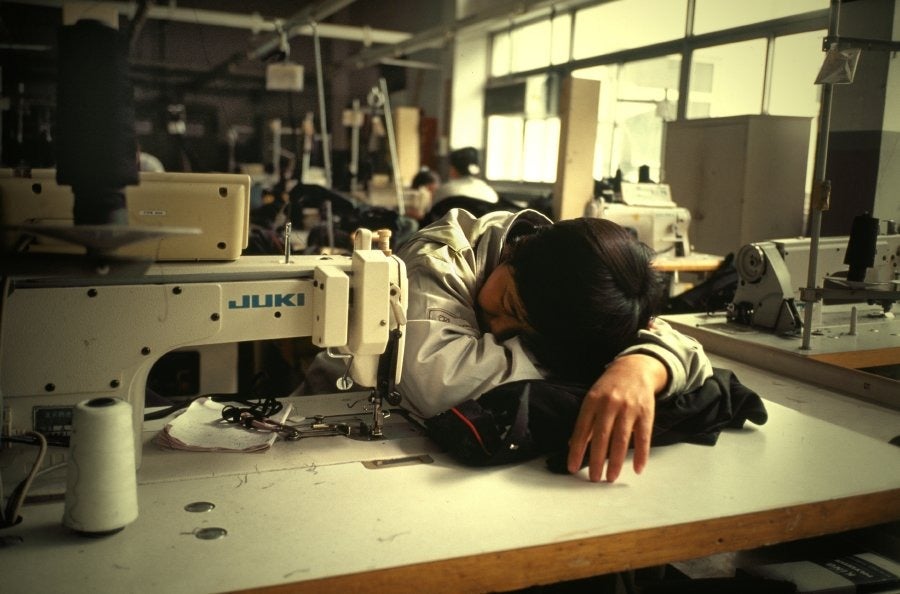 Ah, catching some sleep in public. Do we have such a long tradition of this in America? It's completely common in Japan, though, where the person sitting next to you on the subway will nod off on your shoulder, and McDonald's becomes a giant nap pad at around 4 in the morning on weekends. (Martin Parr, as it happens, has taken a number of photographs of people sleeping on Tokyo trains.) French photographer Eric Leleu has spent time documenting the phenomenon of public sleeping in China. He doesn't have any train images, but he's found people in all kinds of places, from the office to the construction site to the aforementioned McDonald's.
For his part, Leleu says that he hopes "to break the clichés people have about Chinese people" through his images. Certainly, these images present a different "face" of China than the one that you might see in the newspaper. At the same time, China is hardly the only place in the world where people sleep on the job, or outside! This Big Picture article (which Leleu posted to his blog) shows photos of people catching naps around the world. To his credit, I think Leleu's images are much better composed than most of the pictures on this list—and most photos in that article are showing people sleeping in the middle of protests or festivals. Leleu has found people in more everyday situations, which introduces some humor into his work.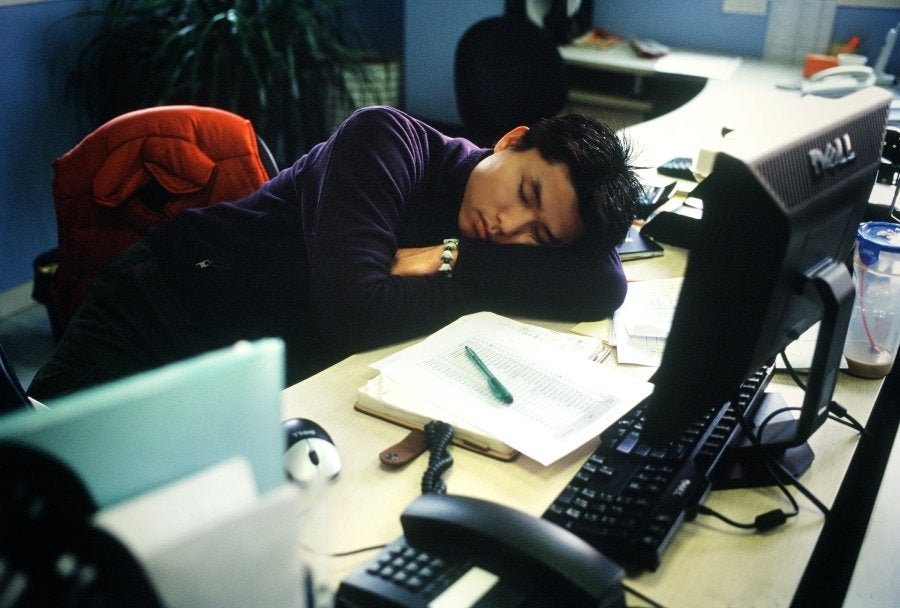 I found this work on the Photography of China blog, an excellent resource for learning about new Chinese photography, as well as finding work about China by foreign photographers.