Photojournalism of the Month: September 2014
Our Photojournalism of the Month gallery highlights moments of exceptional documentary photography, curated from the daily output of wire photographers from around the world.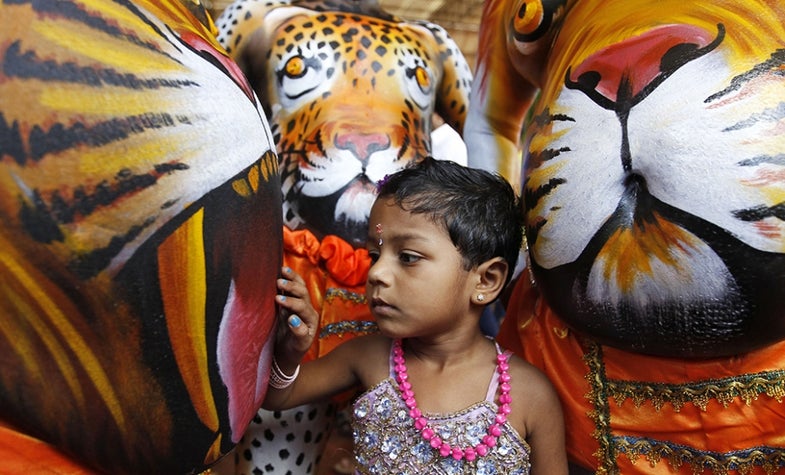 In this photo by Arun Sankar K. of the Associated Press, a child touches the belly of an artist whose body is painted in the likeness of a tiger to perform the annual 'Pulikali' or Tiger Dance in Thrissur, in the southern Indian state of Kerala on Wednesday, Sept. 10, 2014. Pulikali is a colorful recreational folk art revolving around the theme of tiger hunting, performed to entertain people during Onam, an annual harvest festival.