Watch This: Photographer Diana Walker On Her Viral Image of Hillary Clinton
How the "Texts from Hillary" meme was born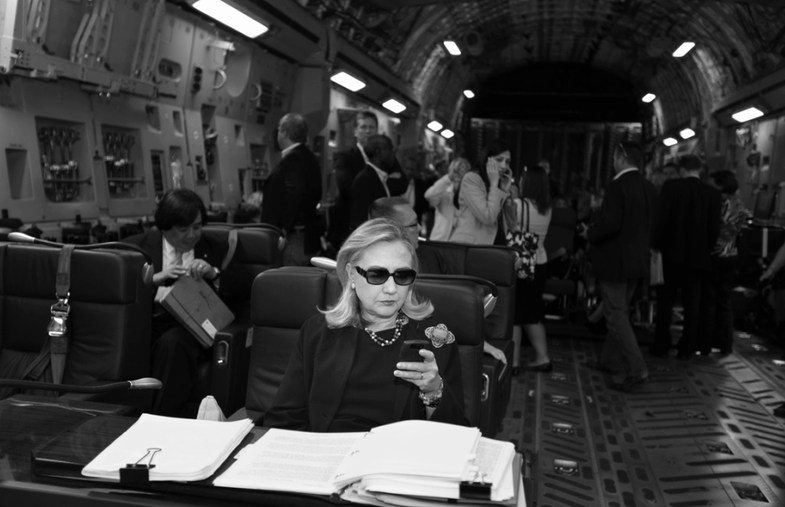 Having an image go viral is a phenomenon that for many photographers would be a best-case scenario situation, but when White House photographer Diana Walker's image of Hillary Clinton plugging away at her Blackberry went viral the photographer says she remembered feeling "highly irritated."
In a new video from Time Lightbox Walker speaks about what it was like to watch her image of Clinton explode into the "Texts from Hillary" meme.
"You can be upset that the picture get stolen, but can you be upset too long when you find out that it has gone viral with your name on it?" Walker says in the video.
The famous image was taken in October 2011 when Walker was assigned by Time to accompany Clinton on a multi-nation trip to countries that at the time were undisclosed.
"I was shooting pictures and it wasn't a picture yet," Walker remembers. "Suddenly she got her glasses, she put them on, and then she looked at her blackberry and bingo there was this picture!" The image is, without a doubt, Walker's most well-known photo.
Check out the video above to hear Walker's thoughts on capturing this iconic shot.