A Photographer and A Journalist Collaborate to Uncover the Stories of Two Refugees in Europe
When two unidentified bodies washed up on a beach, two journalists got to work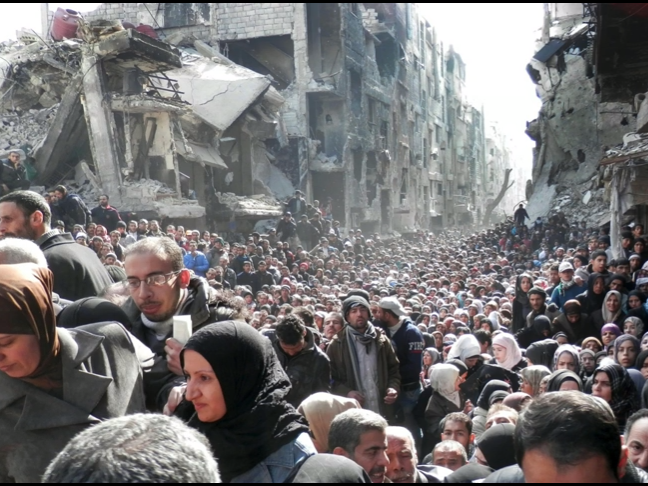 When two unidentified bodies wearing identical wetsuits were washed onto the beaches of Norway and the Netherlands, journalist Anders Fjellberg and photographer Tomm Christiansen wanted to know who they were.
"Usually in Norway dead people are identified quickly," Fjellberg explains in a new TED Talk, but as police searched through missing person reports from the area they found nothing. Even with a DNA sample they found nothing. "This was a person that no one seemed to be missing. It was an invisible life heading for a nameless grave."
Eventually police in the Netherlands got in touch with police in Norway—months earlier an unidentified body wearing an identical wetsuit had washed up on one of their beaches. Because of an ID chip sewn in the wetsuit they were able to discover that the wetsuit had been purchased in a place called Calais, France which sits beside the English Channel.
The matching wetsuits had been purchased on the same day, by the same person—but that is all police were able to figure out.
That is when Fjellberg and Christiansen became determined to discover who these people were and started a their three-month investigation. Fjellberg says he knew very little about Calais when he started reporting, but quickly learned two things. Calais is the place in continental Europe that is closest to Britain and many migrants and refugees are staying in a camp in the region. "Right there was a plausible theory about the identity of these two people," Fjellberg says.
In the video above Fjellberg details how he and photographer Tomm Christiansen worked together to track down the backstory of these two unidentified men, but also reveals what it is like to be living as a refugee in Western Europe in 2015.
Read the full story of what they found in Norway's Dagbladet.