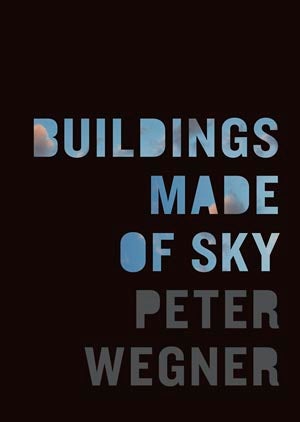 Even if you've lived in the city all your life, when walking the man-made canyons of New York's city streets, it's hard not to look up. Doing so, you find yourself surrounded by a skyline unlike any other in the world, framing a small sliver of sky in the middle. It can be surprising, from certain vantage points, to see the wide-open sky reduced to a bit player in your view upwards, the buildings on either side dominating your frame of vision.
When Peter Wegner encountered this same view, something clicked in his brain. "I glanced up and saw an invisible building suspended between the others," he says. "It was upside down, the color of air." Wegner photographed these invisible buildings, exposing for the bright blue of the sky, and then flipped the images upside-down. When they're hung together in large framed matrices, the hidden blue buildings reveal themselves. Each one is different, but in all of them, the familiar architectural tropes of modern skyscrapers take shape with a surprising level of detail.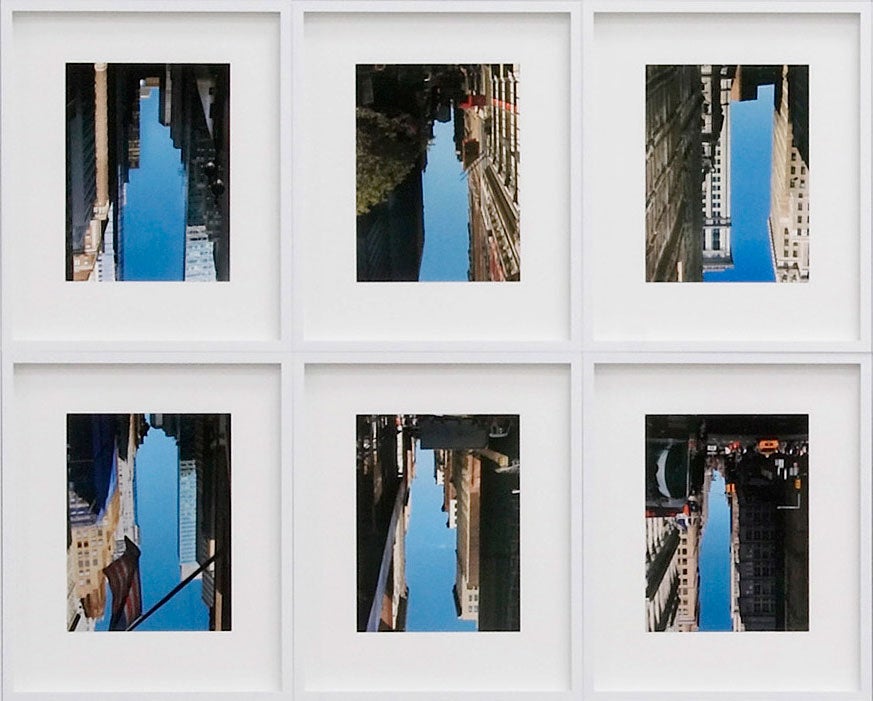 I first same images from the resulting project, Buildings Made of Sky, at Paris Photo last year, and was immediately taken with them. So I was pleased to notice today that Nazraeli press will soon be releasing a book of the Buildings Made of Sky photographs. The book will feature 25 images from the project, and will be printed in a large-format, limited edition of 1,000. You can pre-order it here, and see more images from the Buildings Made of Sky series on Wegner's site, along with his impressive portfolio of work in sculpture, painting, drawing, and installations.
That reminds me–as we near the end of 2012, it will soon be time to look back on the best photobooks of the year. Stay tuned for our full list coming soon.