Last year, we featured Miti Ruangkritya's project "Imagining Flood," which showed the aftereffects of the 2011 Bangkok floods in a particularly eerie light. That work stood out for the stillness Ruangkritya found in reflections, but this time we're featuring photographs of a different tenor. Over the course of five years, Ruangkritya has created a three-part series, "Thai Politics." Thailand has somewhat strict laws relating to political expression, so it's interesting to consider how such a subject can be broached through photography.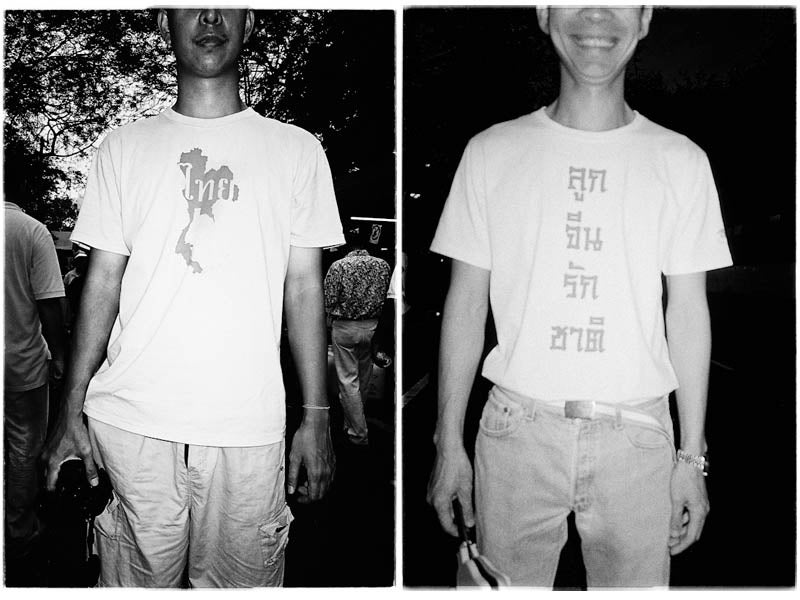 Happily enough, Ruangkritya has found a rather entertaining way to do it. In "Thai Politics I," he photographed t-shirts of supporters of the Yellow Shirt Movement against former prime minister Thaksin Shinawatra. It's clear that the photographs have documentary value, in the sense that they record these politically-motivated messages (and, in one photo, The Doors). Ruangkritya says they "can tell us quite a lot about what issues they are supporting, or the supporters' concern at that time." Still, they're also enjoyable to look at as portraits, or as cultural objects.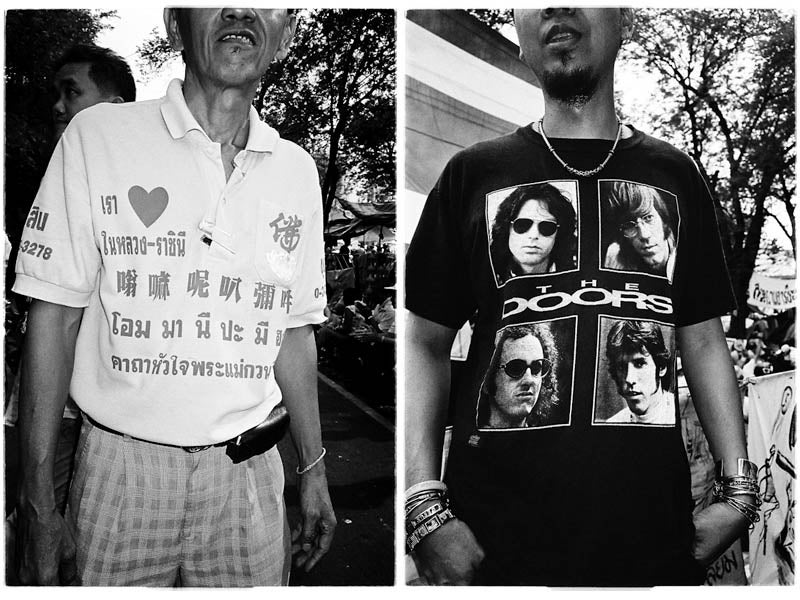 I'm also interested in "Thai Politics III," in which Ruangkritya photographed political posters of rival candidates that had been defaced by their opponents. It's a simple series, in which the faces of the candidates always appear opposite each other in some state of disrepair or another. (This is quite a change from Japan, where I've never seen a political poster receive any sort of damage.) Ruangkritya says: "My main motivation for this series was to look for another aspect of the situation that may not be covered by the press. It is also my personal collection of things I find intriguing."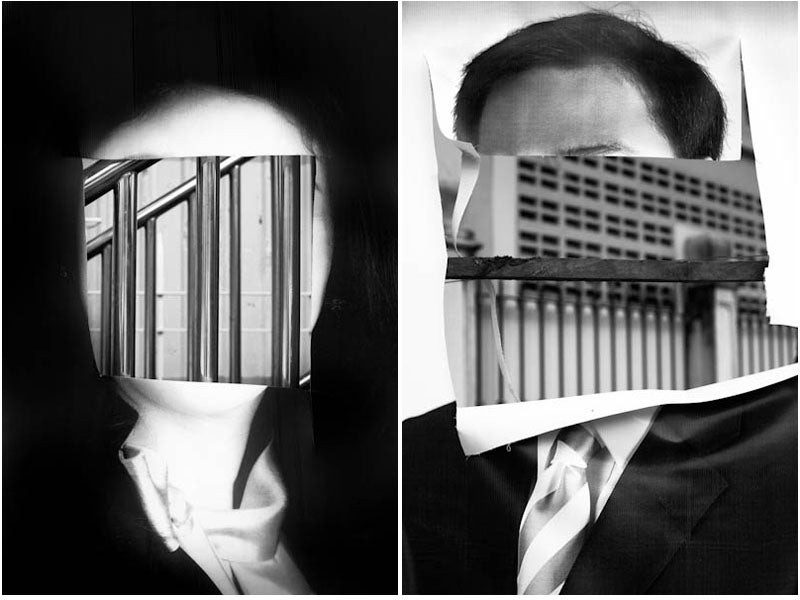 Most galleries in Thailand would not want to exhibit this material, which is why Ruangkritya has self-published his books of both "Thai Politics II" and "Thai Politics III." I purchased this latter book myself, and can vouch for its quality. I'm curious to see if we won't eventually see a "Thai Politics IV." Until then, I'll look forward to Ruangkritya's next thoughtful project.