New Books: John Cyr's Developer Trays, Wynn Bullock's Revelations and More
By John Cyr PowerHouse $35 For those who remember what developer trays were about—back when analog prints were mainly rendered … Continued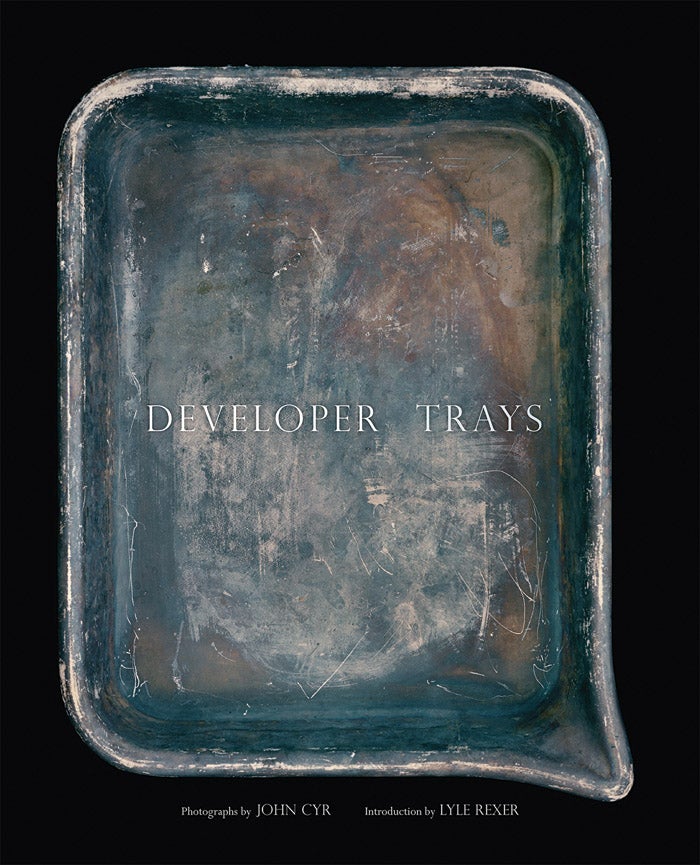 By John Cyr PowerHouse $35
For those who remember what developer trays were about—back when analog prints were mainly rendered in the darkroom (and we walked to school barefoot in the snow)—this is a mesmerizing array of photographic tools shot in loving detail. For anyone who loves great imagery, this is a who's who of legendary names: Ansel Adams, Wynn Bullock, Lillian Bassman, Bruce Davidson, Elliott Erwitt, Emmet Gowin, and Sally Mann all have trays studied by the lens of John Cyr, who duly depicts his own. Among the surprises are variations in the trays' wear and tear: Sylvia Plachy's grooves are frayed; Adam Fuss's aluminum alloy still shines. Cyr has "group shots," too—from the photo studio at the Met, for instance. But this collection is really about individuals.
**
Wynn Bullock: Revelations
Text by Brett Abbott and Barbara Bullock-Wilson University of Texas Press $65
Text by Brett Abbott and Barbara Bullock-Wilson University of Texas Press $65 A contemporary of Edward Weston and Edward Steichen who was acknowledged by each for his artistry, Wynn Bullock has gone relatively unnoticed in the pantheon of 20th-century photography. Yet as evinced by this volume and its companion exhibition at Atlanta's High Museum, he was a master of both abstraction and realism, a purveyor of forms in the natural world and the human realm whose beautifully composed images beckon a larger audience. In the 1960s, Bullock's series Color Light Abstractions was far ahead of both public taste and technology; his frustrations with color printing led him back to black and white. Here his Kodachrome originals have been wondrously revived digitally, nearly 40 years after his death.
**
From Galilee to the Negev
By Stephen Shore Phaidon $100
From his early work documenting Andy Warhol's Factory through his cross-country explorations of the U.S., Stephen Shore has always shown a restless spirit, drawing inspiration from the wide world around him as well as the day-to-day trivialities in front of him. Having converted to the Jewish faith, Shore takes his all-consuming curiosity on a pilgrimage to Israel, where his eye roves between pastoral landscapes and crowded settlements, from archeological digs to urban scenes blending old and new artifacts. Shore illuminates such disputed locales as Jerusalem and Gaza as sunny habitats for their citizens—punctuated by reminders of ongoing conflict (such as the soldier sketch in Hebron at far left). His ambitious survey shows the vast vagaries of the Holy Land.