Mossless Teams Up with International Center of Photography for Issue 4
Romke Hoogwaerts and Charlotte Cotton collaborate on Public/Private/Portrait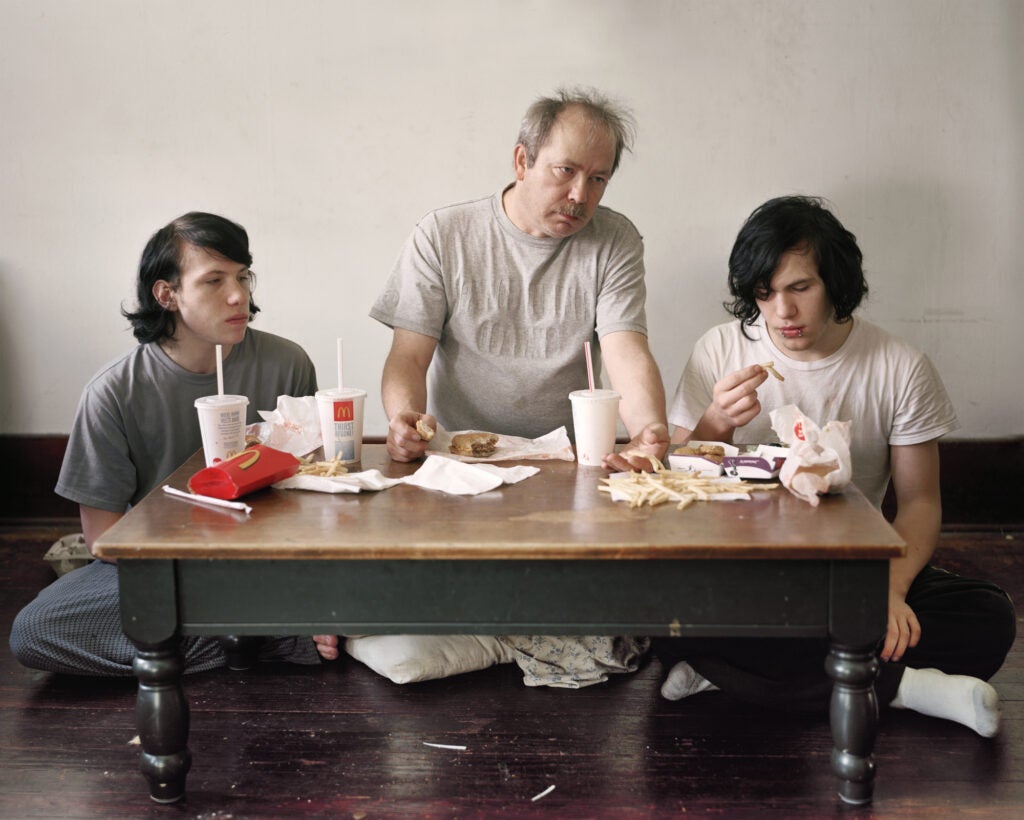 Romke Hoogwaerts, founder of the experimental photography publication Mossless, has returned to Kickstarter to raise funds for Mossless Issue 4: Public/Private/Portrait. A collaboration with the ICP, issue 4 is focused on the way the portraiture and the idea of the private vs. public self has changed. It's shaping up on to be Mossless' biggest endeavor yet, which is no small feat, considering the quality of Hoogweaerts' last issue, The United States.
"If anything, the book is about me — the collective "me". It's hard to pin down though, because the book looks at a very wide spectrum of projects that all dance around the theme in different ways," Hoogwaerts said in an interview with Humble Arts Foundation. "Because of that, there's a sense of tension in our selection, as some of the work is made as commentary on the theme, whereas others are simply implicated by it."
According to The Kickstarter campaign the new issue will have a reflective cover (great for taking arty #selfies), full-bleed perforated pages and a separate section containing text. In addition to collaborating with Cotton, Hoogwaerts is working with editor Jonah Rosenberg and designer Elana Schlenker.
So far the book will include work from the following photographers: Signe Pierce, Anouk Kruithof, Ryan Pfluger, Amy Elkins, Kris Graves, Jen Davis, Daniel Mayrit, Ditta Baron Hoeber, Shohei Miyachi, Rachel Stern, Farah Al Qasimi, Molly Matalon, Gonzalo Bénard, Ben McNutt, Kalen Na'il Roach, Leah Edelman-Brier, Namsa Lueba, Bobby Scheidemann, Sabrina Jung, Stacy Kranitz, Tommy Kha, Zak Krevitt, Caroline Tompkins, Khalik Allah and Fumiko Imano.
Check out the Kickstarter campaign here.