Marc Erwin Babej's Mask of Perfection
What I found interesting about this was the concept of natural beauty vs. the plastic surgeon's view. These are two...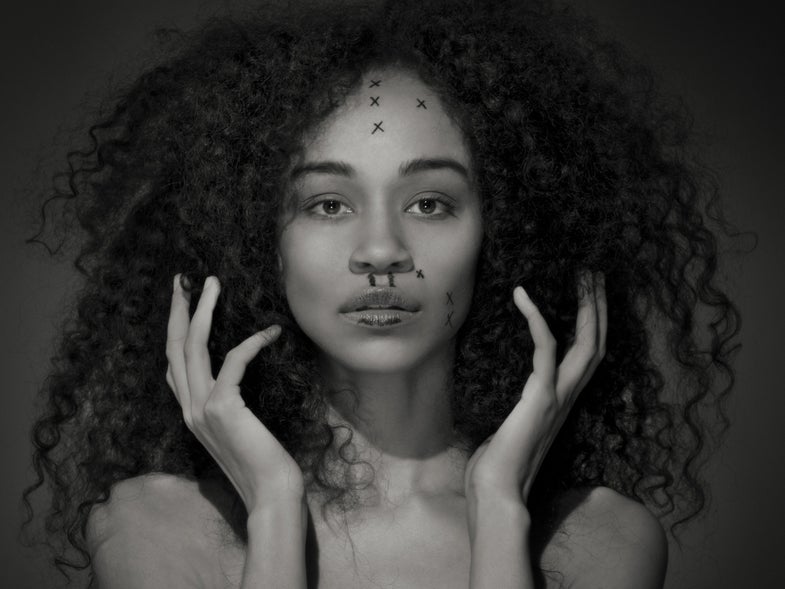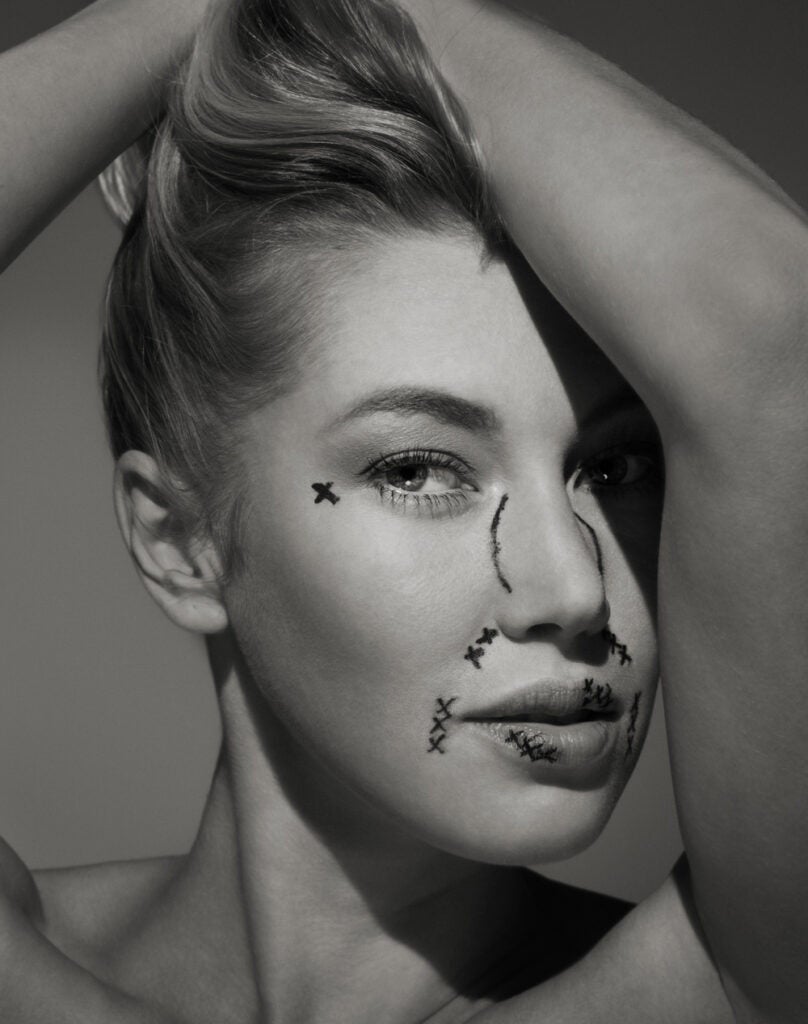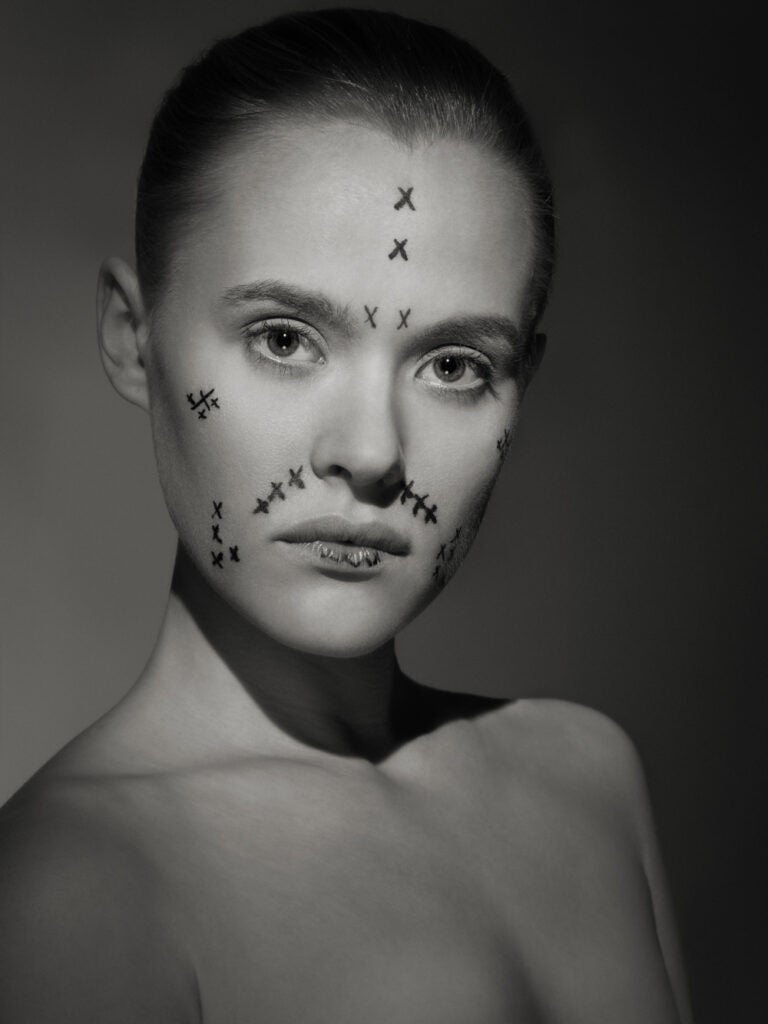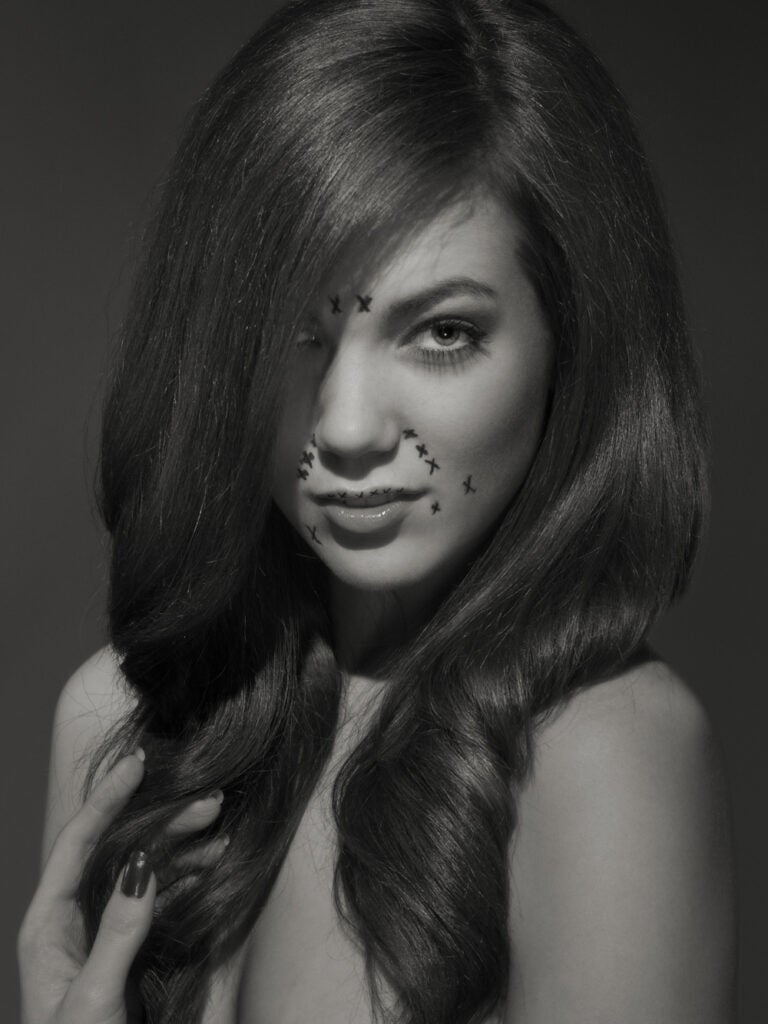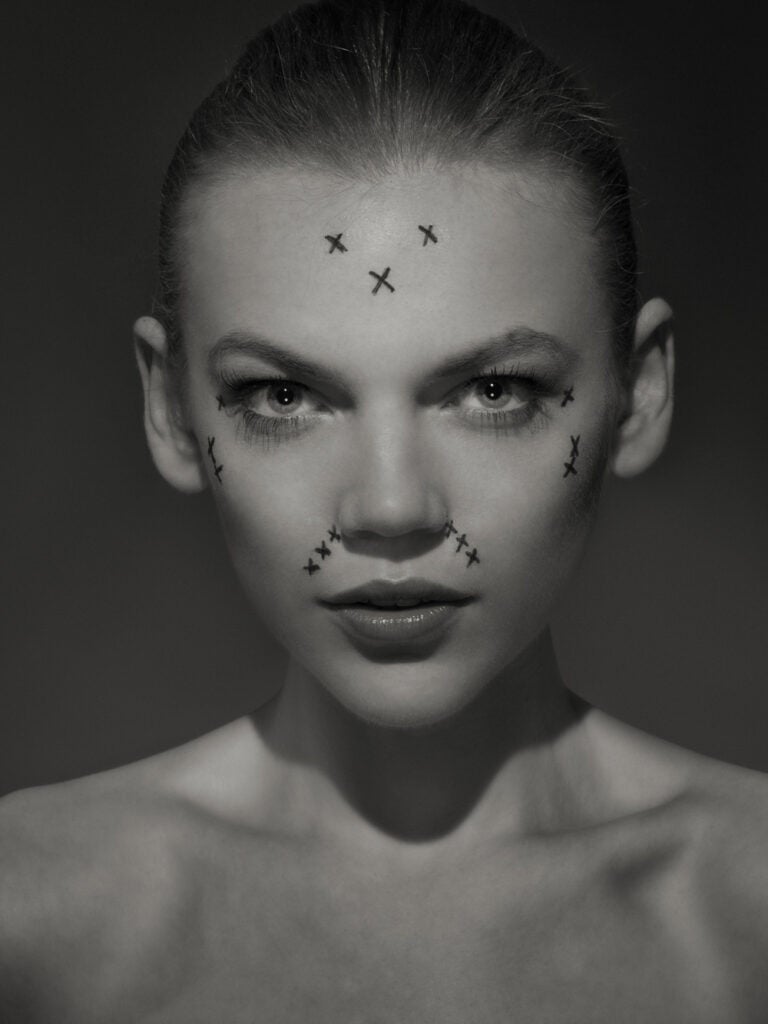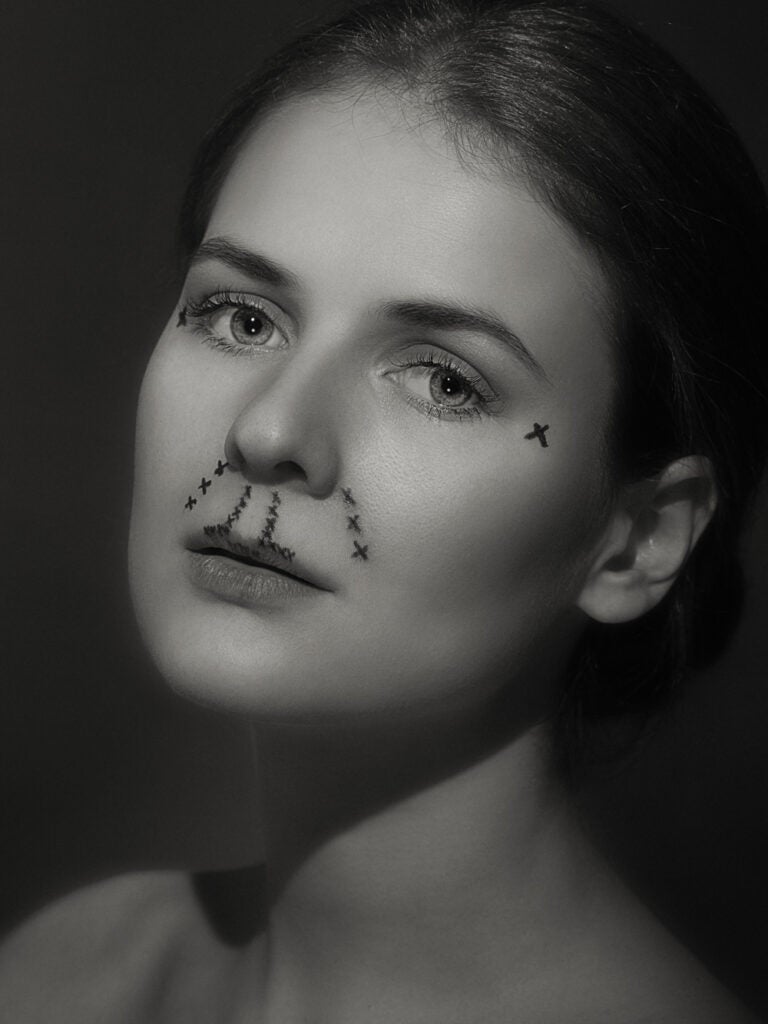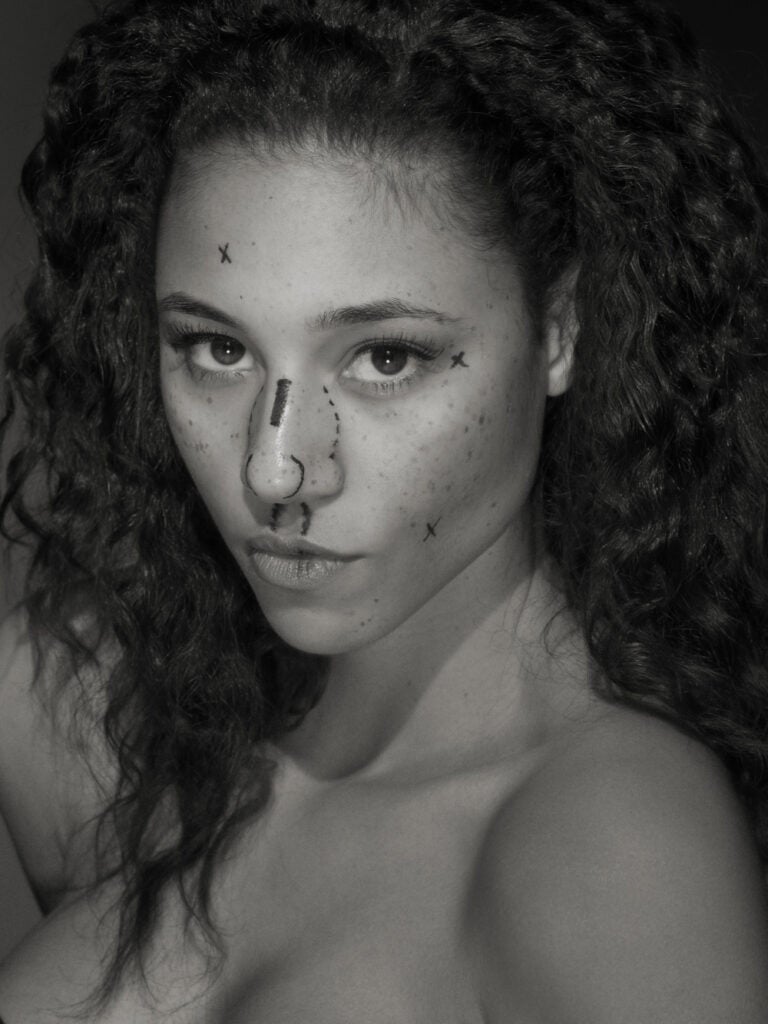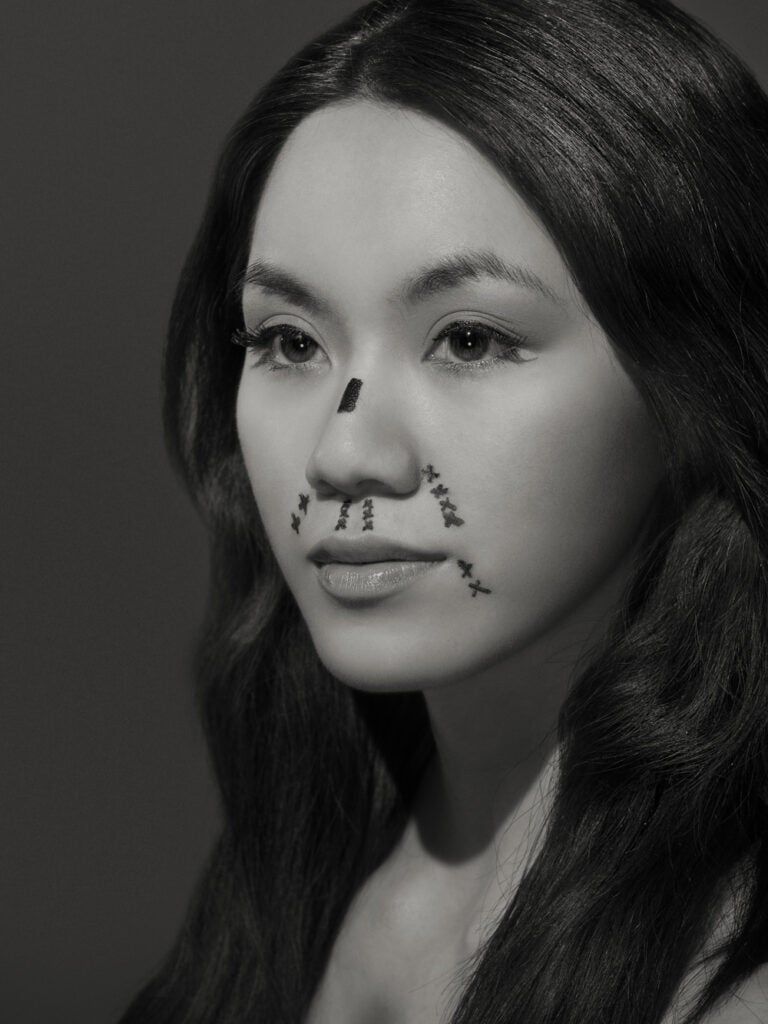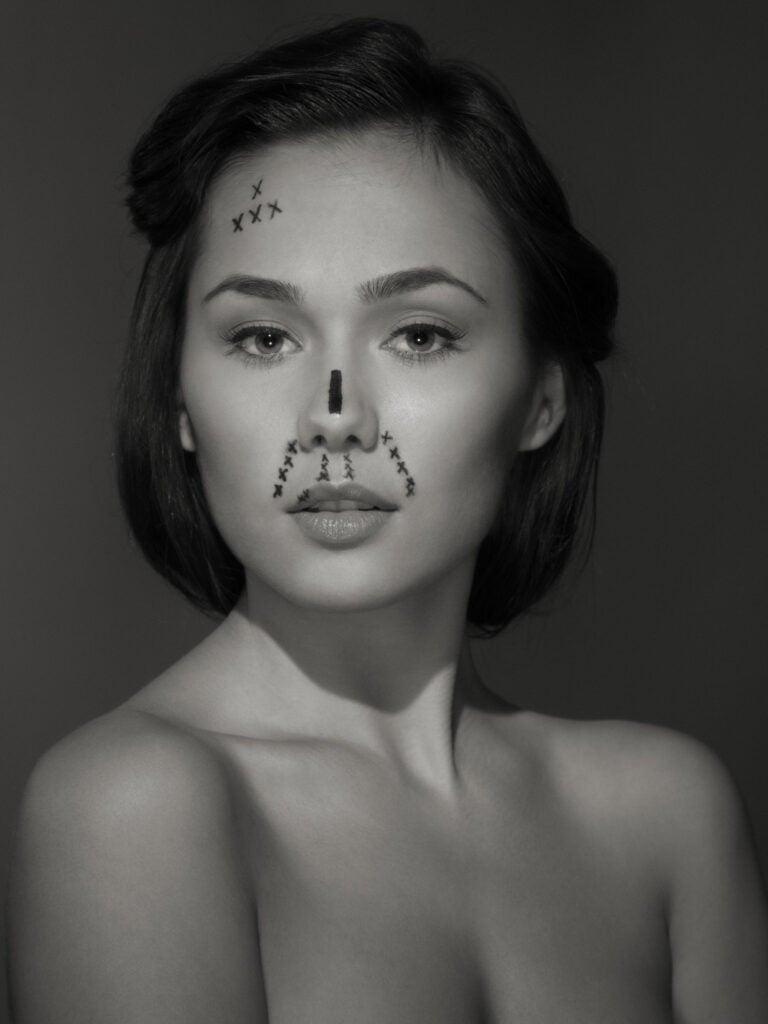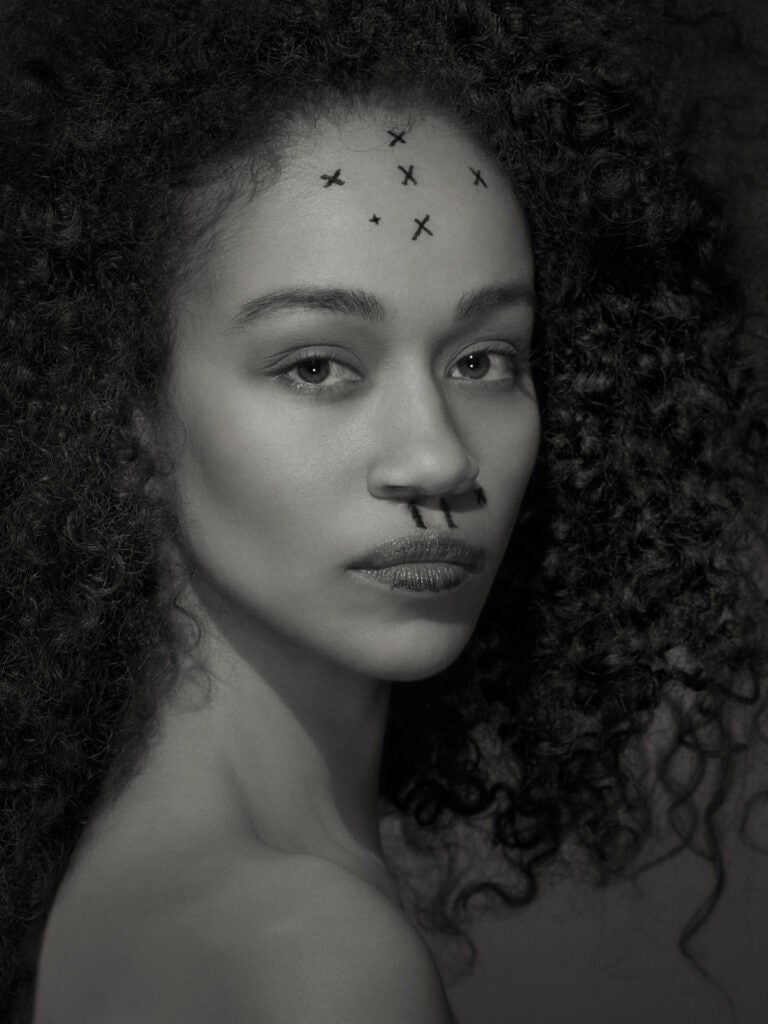 What I found interesting about this was the concept of natural beauty vs. the plastic surgeon's view. These are two different concepts of beauty.
Beauty is subconscious: we know it when we see it. It is hard to put into words. We think about ourselves having individual tastes, but the society has a pretty large overlapping common denominator in terms of what we find beautiful—even though we can't describe it. The plastic surgeon's view is very different. It's all about geometry, angles, symmetries. A plastic surgeon can not only put into words what is beauty, they have to be able to capture this beauty using medical instruments.
My friend Maria [M. LoTempio, MD], who is a plastic surgeon, and I had talked about how she [professionally] evaluates beauty. It hit me; if I had Maria mark up a, in my view, perfect model, the marks would come to signify the discrepancy between natural beauty and of course the plastic surgeon's view. Her marks by definition would be the discrepancy. You see those marks on a face you otherwise would think was a very naturally beautiful face.
Really at heart it's not a conflict, but the discrepancy between faith and reason, where natural beauty represents faith and the plastic surgeon's view is represented by reason.
I thought the casting was going to be really difficult, but the models were all excited to find out what was imperfect. As one of the models put it to me, it was the first time she didn't have to be perfect in front of the camera. I expected the shoots to be kind of tense and for people to be nervous and those were the most relaxed shoots of which I've ever been a part. We were looking for a range of different looks, a wide sample. At the same time they had to fit a criteria, people who were beautiful in such a way that any reasonable person would look at them and think there wouldn't be anything that needed to be changed. Then Maria was given the assignment making them 'perfect,' marking whatever was 'wrong.'
In some cases her observations and marks were very disconnected from the way I would see it. But I think there are several ways to look at this. Beauty is much more democratic than it used to be. Way back when if you had what would be considered an ugly nose, you were stuck with it. Now it has become negotiable, beauty is more malleable and available.
"Mask of Perfection," will be exhibited at Paris Photo Nov. 13-16, 2014 at Feroz Stand C2 and in the inaugural exhibition of the Clarinda Carnegie Art Museum beginning November 9.
Marc Erwin Babej is a regular contributor to American Photo. See his work here.