Magnum Gets an Injection of New Talent From Six Photographers
A record number of Magnum nominees showcased in new exhibition at Milk Gallery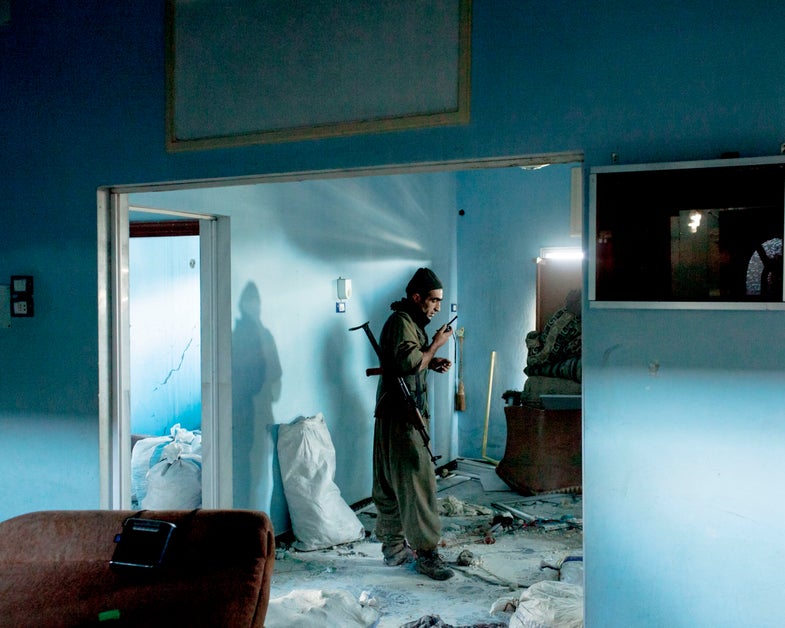 Magnum Photos is, without a doubt, one of the most prestigious institutions a documentary photographer can hope to one day be associated with. As such, the process for becoming a full-blown member of the photography co-operative is an intensive one: essentially a six-year process that involves creating two distinct bodies of new work that illustrate a sense of authorship and personal vision that the co-operative looks for when bringing new members into the fold.
This year the organization is considering a record number of new Magnum nominees to potentially join their ranks: Matt Black, Carolyn Drake, Sohrab Hura, Lorenzo Meloni, Max Pinckers and Newsha Travakolian. To celebrate the history-making occasion Milk Gallery is currently hosting, Magnum Photos: New Blood, an exhibition that highlights the diverse points of view of each of these photographers.
"New Blood is a fresh injection of different points of view into a very storied and legendary agency," says Milk Gallery Director Song Chong, who worked at Magnum for six years before coming to Milk. "These six photographers, we think, represent the best of the new photojournalism and of the documentary tradition that Magnum tries to uphold."
The show features 46 framed photographs with each nominee getting a distinct wall within the gallery. Chong said it was important to design the show in a way that gave visitors a sense that they were moving through time and space, but also one that introduced Milk's contemporary audience to an iconic institution that they may not have been familiar with.
"We really wanted you to feel like you were getting the depth and breadth of what makes Magnum so powerful," she says. "It's these individual voices that have an unwavering personal vision and a point of view about the world. That's the strength of this group show."
New Blood: Magnum Photos will be on view at Milk Gallery through May 8. The show will travel to the Magnum Photos Print Room in London on May 25, where it will remain on view through July 29.