Magnum Celebrates Upcoming Anniversary—and a Co-Founder—with a 6×6 Print Sale
Snag $100 signed 6x6 prints this week from Magnum Photos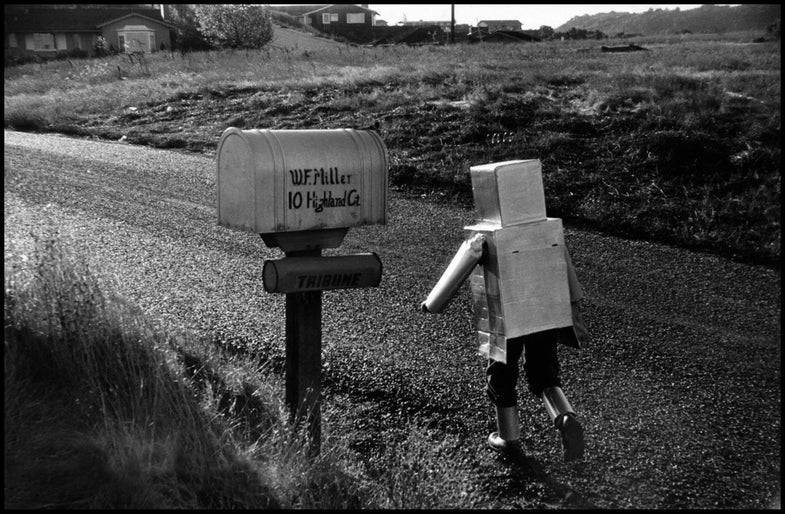 This week Magnum Photos kicks of a new 6×6 print sale to celebrate its upcoming 70th anniversary and explore the legacy of one of the organizations founders, David 'Chim' Seymour.
Seymour was well-known for his deeply-engaging documentary images, specifically for a group of images of orphans of WWII that were shot for UNICEF in 1948.
For this print sell, Conditions of the Heart: On Empathy and Connection in Photography, Magnum asked its photographers to pick an image that they thought spoke to the connection between photographer and subject.
Signed 6×6 prints will be available from over 60 Magnum photographers for $100 through Friday Nov. 4 at 6 p.m.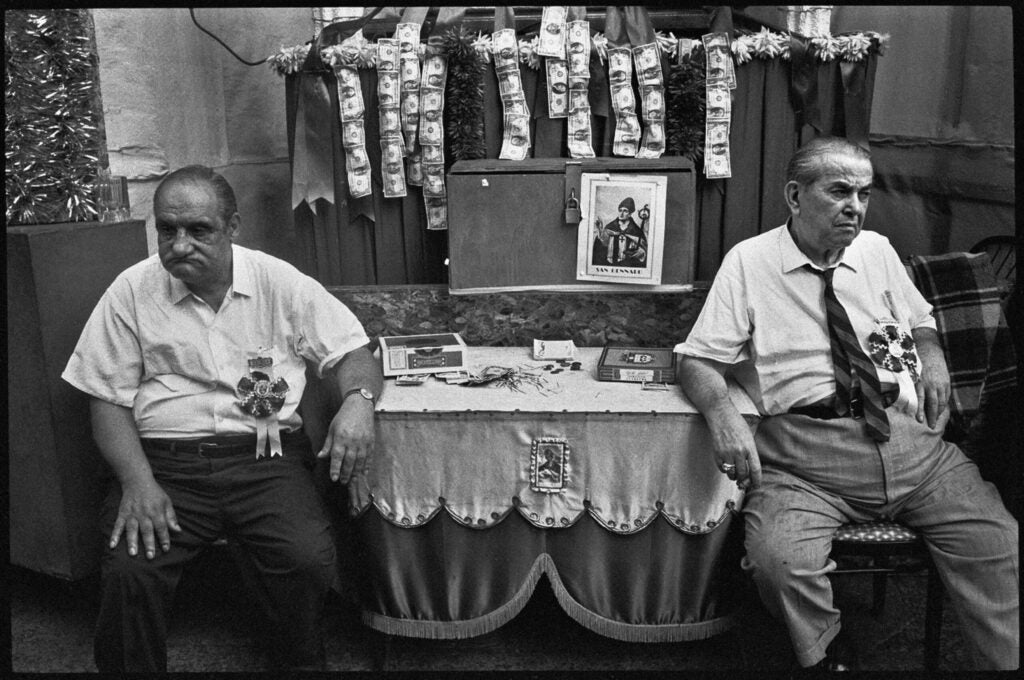 Two men sitting in front of a holy statue at the Feast of San Gennaro. Little Italy, New York. 1969.
"Well, I feel empathy and a connection with these guys, but do they feel it with each other? It doesn't look that way. Or maybe they're just having a little digestive trouble after downing a few sausage-and-onion heros at the Feast of San Gennaro. Not 'conditions of the heart,' but rather, 'conditions of the gastrointestinal tract.'"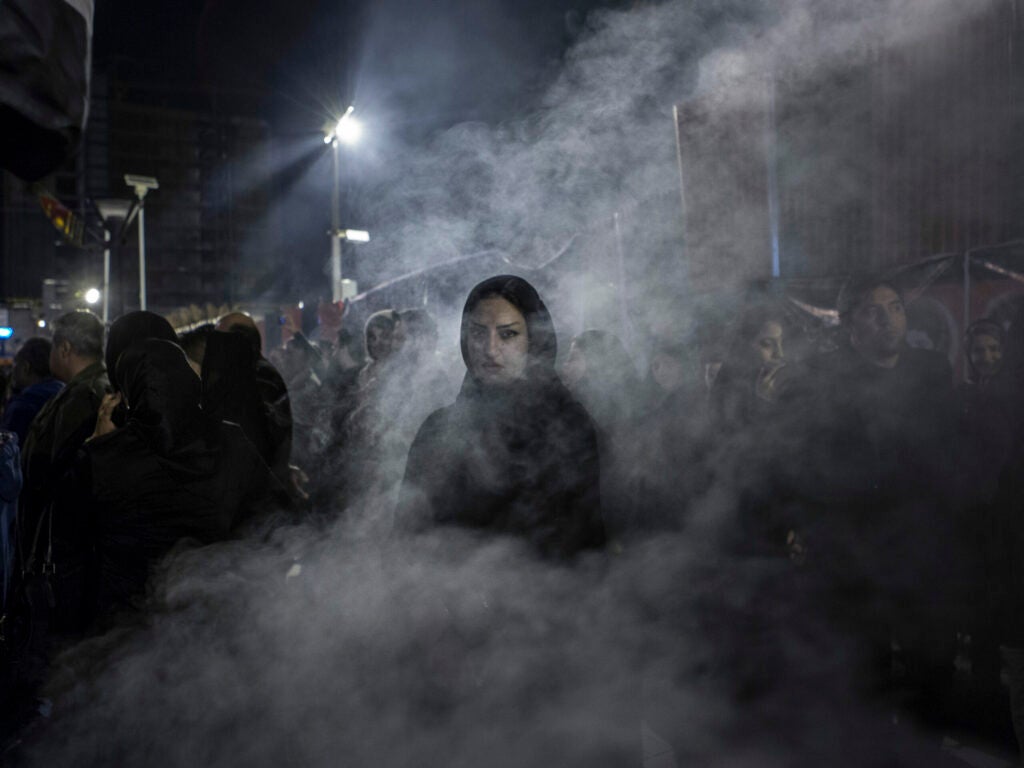 Iran. 2015.
"When I take a camera in my hand, the world around me slows down. As do I. I love to work slowly, to have time. People, in an event like the one in this picture, will start to trust me in this way, which allows me to blend in. For this image, I hung around at a religious gathering for hours. After a while, I stopped getting noticed. I feel comfortable working in this way."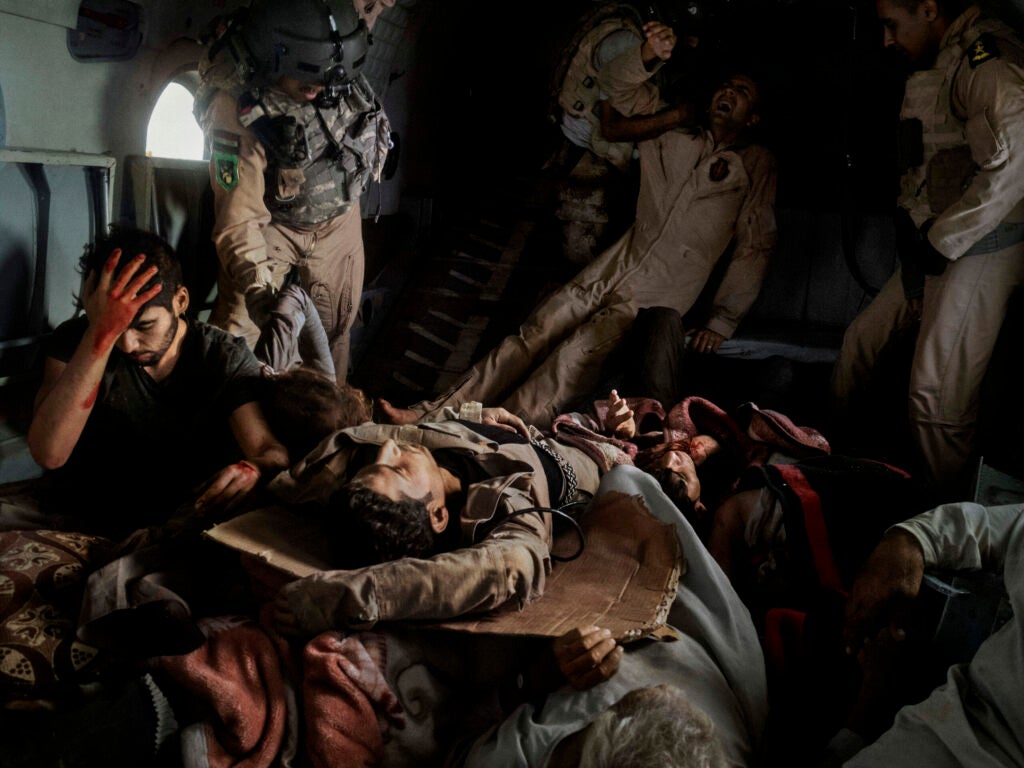 Iraq. Sinjar Mountains. 2014.
"The drama inside the helicopter unfolded in front of my eyes, silently and in slow motion. The last thing on my mind was to photograph it. About two hours before taking this photograph, an eternity in my mind, we had survived a helicopter crash in Mount Sinjar that had killed four passengers, including one of the two pilots. We were now aboard a second helicopter, an even older-looking replica of the one that had just gone down, being flown across ISIS territory to the safety of Kurdistan. In the past, especially when working in areas of conflict, I had adhered to a false sense of distance from my subject, one that allowed for the pursuit of a sort of superficial creativity over genuine empathy. I was simply trying too hard. I don't particularly remember the moment when I took this photograph, I suppose it happened almost unconsciously. We, the survivors inside that helicopter, all shared the same experience, an almost inexplicable feeling of being alive."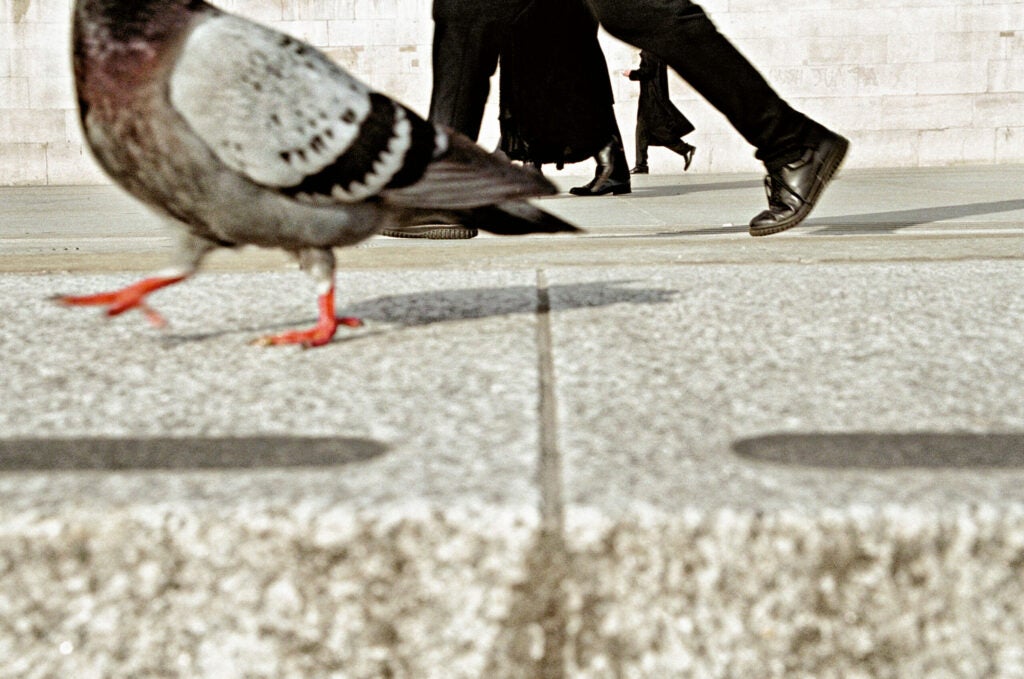 Trafalgar Square. England. London. 2004.
"This is the picture I get the most compliments on. I shot it in Trafalgar Square, London, early one weekday morning. I was fascinated by the workers' black legs and their graphic shapes against the white wall. I had been bending over for about half an hour, when a far too confident pigeon landed and decided to strut by. I instinctively shot this one frame but, as I was doing so, I noticed something had happened with the human legs. It all happened so quickly that I wasn't exactly sure what I had got, but something felt right. When I saw my contact sheets, I was delighted to find legs within legs and that the coattails mimicked the pigeon's tail. I like to think that humans aren't the only ones that need to get up early for work."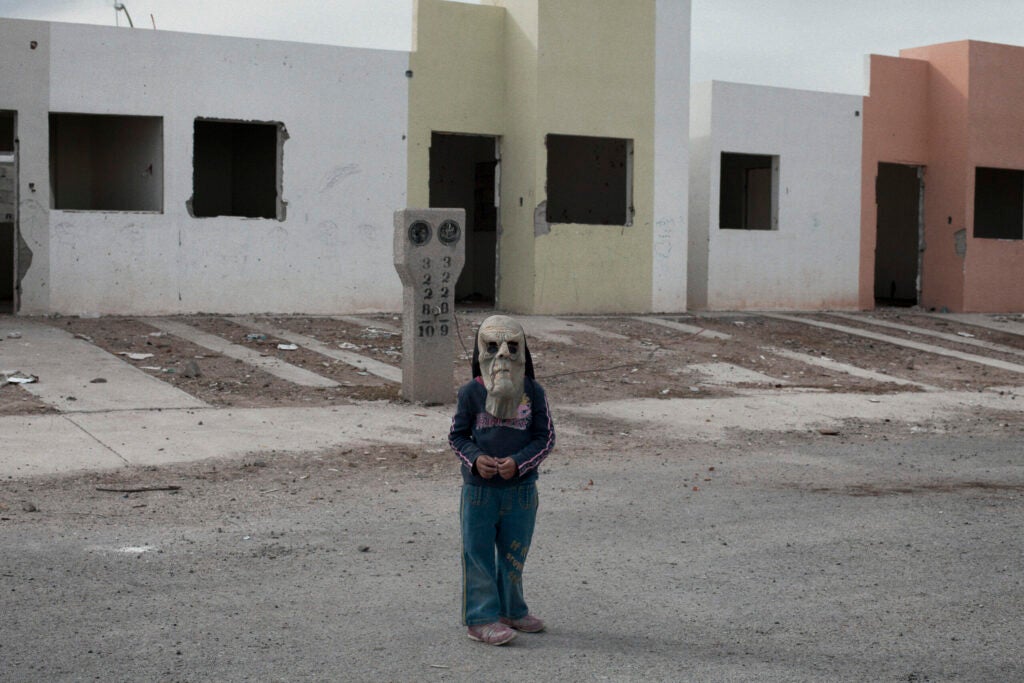 Mexico. Ciudad Juarez. November 24, 2011
Colonia vista de Zaragoza. Child with mask.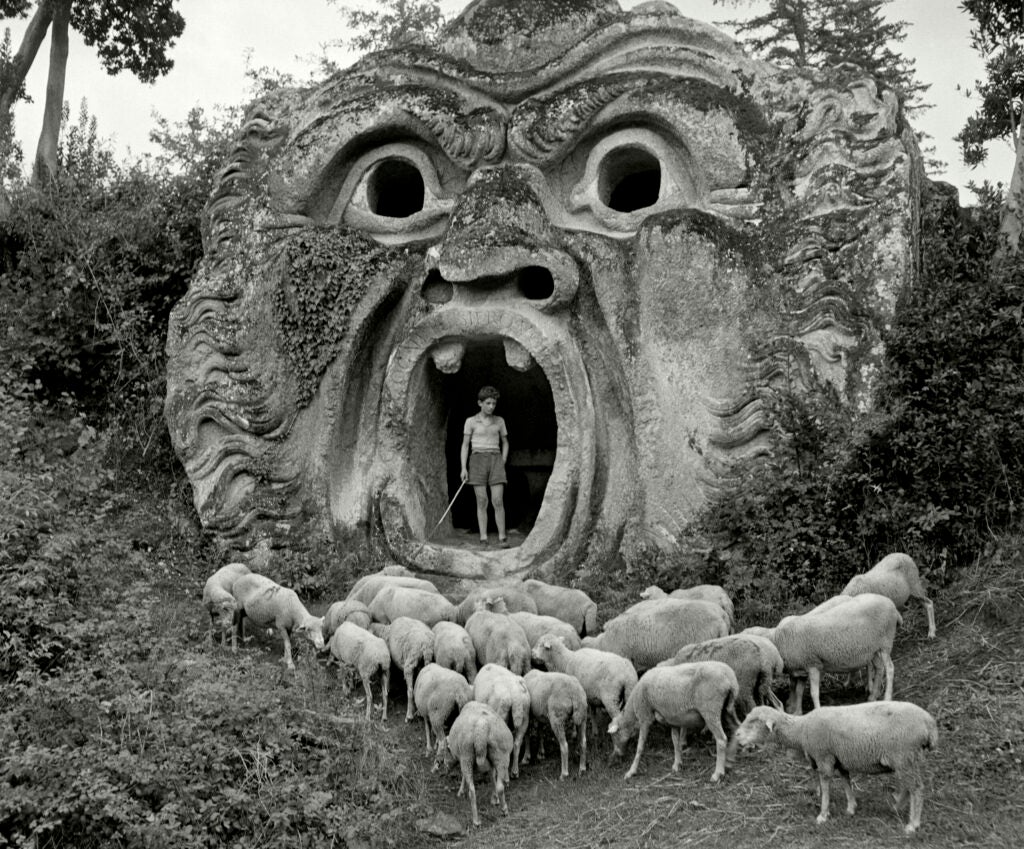 Park of the Palazzo Orsini. Bomarzo, Italy. 1952.
"It is speculative for anyone but the ones involved to talk about empathy or emotional connection in a photograph. Once an artist is dead we rely on stories that surround certain images. In some rare occasions we hear from the person in the picture, who might tell us how the picture came about. This image of a shepherd in Bomarzo is such an example. After the book Italy was published with this image on the cover, we found out that the 12-year-old in the image was an orphan boy from Southern Italy. By then he had lived in Germany for the past 40 years and remembered Herbert List very well. He said List had been the first adult to listen to the sad and adventurous stories of his childhood life. The day after this image was taken, List brought him his first bag of candies." – Peer-Olaf Richter, Herbert List Estate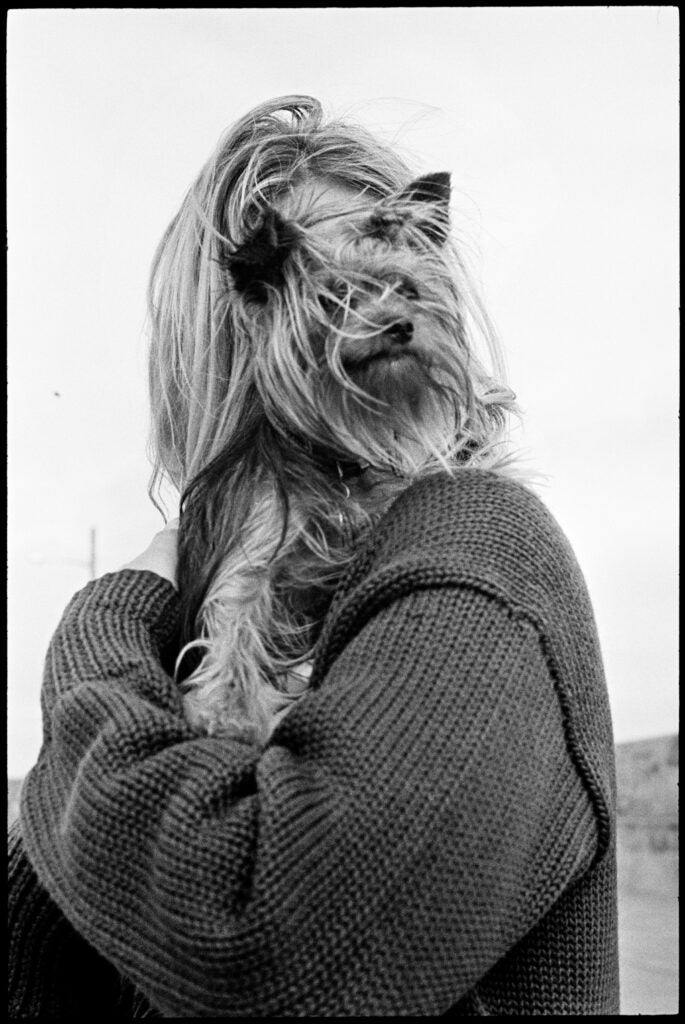 Ireland. 1968.
"The ability to understand and share the feelings of another is the reason everyone should have a dog."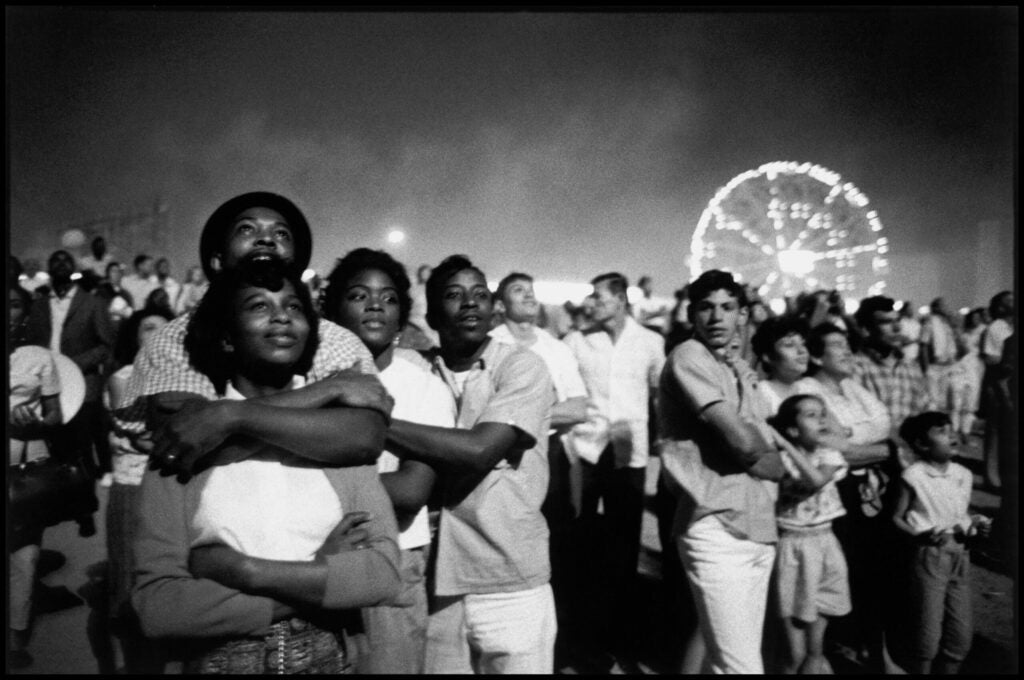 Coney Island July Fourth Fireworks. New York City, U.S.A. 1962.
"Sometimes they don't tell stories, they simply speak as images. They express feeling, increase knowledge. Photographs can draw passion, beauty and understanding. And then there is love."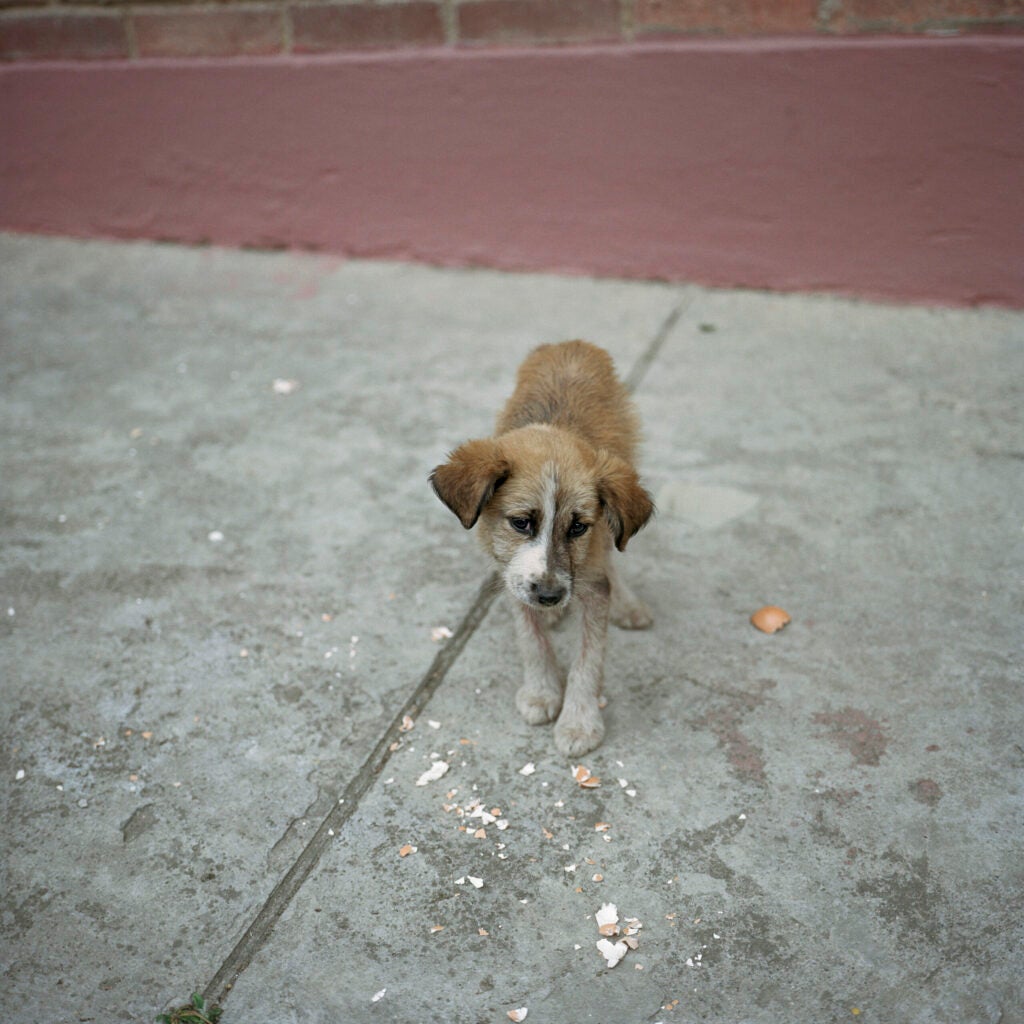 Untitled. Bogotá, Colombia. 2003. From Dog Days Bogotá, Steidl, 2007.
"In 2002, my wife and I adopted our baby girl, Carmen, from Colombia. While the courts processed her paperwork, we spent two months in Bogotá, waiting to take Carmen home. I used that time to explore the city and contemplate my daughter's birthplace. During my long walks I regularly encountered homeless children. Seeing these kids was a profound part of my experience, but I couldn't bring myself to make pictures. I suppose my feeling of connection with my new daughter overwhelmed my desire to be a photographer. As a substitute for the kids, I photographed the city's many homeless dogs."