Irving Penn Still Lifes: Career-Spanning Retrospective
This 146-image show covers still lifes, fashion, portraiture, street photography and more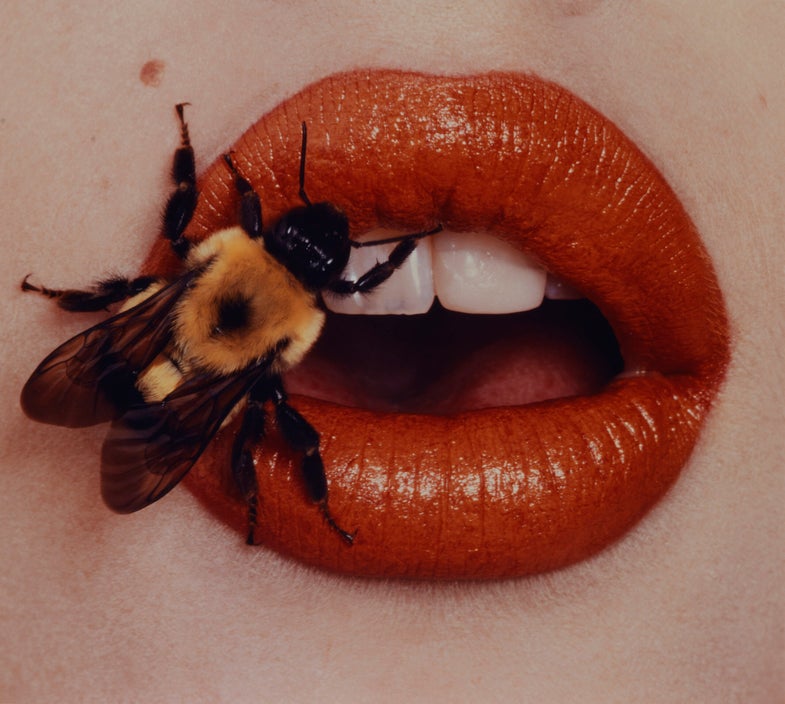 Irving Penn was, of course, one of the grand masters of 20th century photography and was instrumental in shaping the way the world thought about elegance and beauty. A master with both black and white and color, Penn's massive body of work spans genres. Although he was well-known for his fashion and celebrity work, there are many simple and vibrant Irving Penn still lifes, and he even spent time as a street photographer. When he was first starting out, Penn apparently thought he would rather be a painter.
A new retrospective exhibition, Irving Penn: Beyond Beauty, takes a careful look at his vast and diverse body of work and opens at the Smithsonian American Art Museum on October 23. The show will remain on view through March 20, 2016.
Merry Foresta, guest curator of the massive show, explains that when Penn quit his job as an art director at Saks Fifth Avenue and left New York in 1941 at 28, his intentions were to move to Mexico and try to make it as a painter. "[He] gets on a train and travels through the American South all the way to New Orleans," says Foresta. "Along the way, he makes photographs—amazing photographs, full of strange, surrealist juxtapositions—of every place where the train stopped."
Penn then spent a year in Mexico, creating fine art with a brush, before calling it quits. "He was dissatisfied with all his paintings, so he scraped off the canvas, rolled them up, and came back to New York with his photographs, which hadn't been seen by many," Foresta says. "He shows them to [famed editorial director] Alexander Liberman at Vogue, who starts giving him assignments. And the rest is Penn! It's photo history."
Penn's early street photography—much of it never seen by the public—is a significant part of the Smithsonian American Art Museum show, which includes 146 images and spans the artist's entire career from 1941 through his death in 2009. This exhibit should broaden not only Penn's oeuvre but also its audience: After the DC run, it travels to venues in cities including Dallas, Texas; Cambridge, Massachusetts; Nashville, Tennessee, and Wichita, Kansas. A hefty companion catalog is available from Yale University Press.
"We've laid it out chronologically, from the very early material in the American South through Irving Penn still lifes and classic portraits and fashion and still lifes from the '50s through the '70s," Foresta says. "And then you see the more personal art projects he did toward the end of his life." She adds that personal and commercial work intertwine throughout: "You can really see reverberations between the two, back and forth."
A common thread is Penn's sense of surrealism, absorbed from influences like Salvador Dalí, Eugène Atget, and Man Ray. "By the end of his career, Penn's idea of beauty became much edgier—less an accepted ideal and much more about the ragged edge of beauty," Foresta says. "He loved the idea of doing something unexpected or setting things in opposition to each other, like picking up cigarette butts and photographing them in the studio and printing them in luxurious platinum palladium. It's a defiant sense of beauty."
Though Penn made his living shooting commercial work, through his life he courted curators at major museums and sought to burnish his fine-art credentials at a time when photography was still struggling for respect from the art world.
"This body of work makes an important statement about the state of photography today: It's not one thing and another," Foresta says. "It's not just shooting for a magazine and then working on fine art. They are one and the same. It's just a matter of context—you might end up publishing it or showing it in a gallery. Penn was looking at that larger picture of life and our relationship to it no matter what he did."
Irving Penn: Beyond Beauty opens at the Smithsonian American Art Museum on October 23 and will remain on view through March 20, 2016.