Instagram Takeover: Rick Gerrity at Standing Rock
Follow along @americanphotomag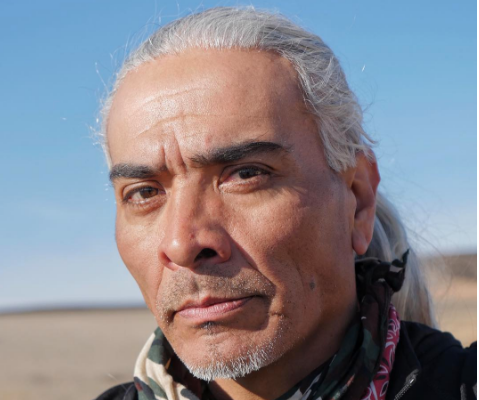 Tensions ran high in North Dakota this weekend after police blasted Dakota Access oil pipeline protestors with water cannons in freezing temperatures. Photographer Rick Gerrity was on site working on a portrait project in camp, as protestors and police clashed. This week he takes over our Instagram account to show us what he saw.
"The reason I traveled to Standing Rock was to actually see for myself what was really happening. The media has been all over the place with its description of the activities in the Oceti Sakowin Camp.
I was told ahead of time to be completely self-sufficient, which I had planned on. I lived in my SUV while I was in camp.The environment is rugged. The camp is located on the plains and the weather is harsh: North Dakota is cold and windy. This camp is here for the long haul and there are all types of facilities—two schools, medics, meeting tents, mess halls the list continues. But it's also a few thousand people coexisting in makeshift shelters with only portable toilets, not the most sanitary conditions. There is a lot of illness in camp.
While driving from New York City to Standing Rock, I mulled over all types of ideas. I was pleased when I arrived to find everyone very welcoming. I wanted portraits of the Elders and of course general camp photos. I had no idea I would end up in the middle of the worst confrontation with law enforcement to date.
Photographing at the Oceti Sakowin Camp was a life-changing experience. The Indigenous people were warm and welcoming. The environment was rough, but nothing I didn't expect. I think the hardest part was leaving and not being able to solve this crisis."