Instagram Takeover: Harlan Erskine At Art Basel
Showing off Miami's vibrant art scene on Instagram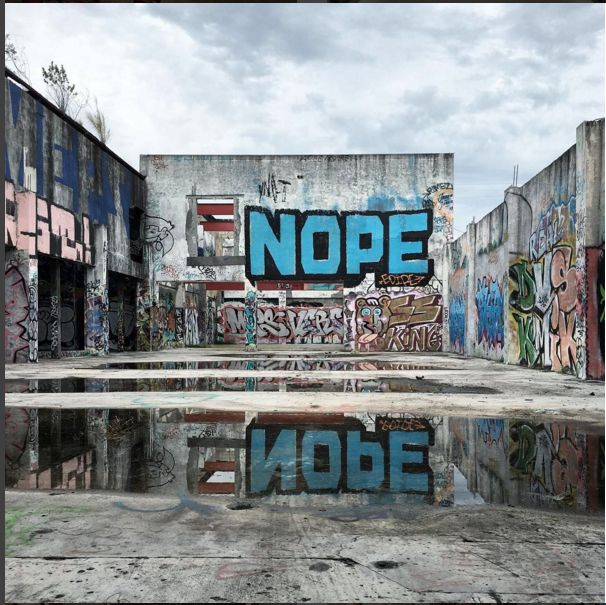 The nation's largest annual art fair, Art Basel Miami, is currently underway and photographer Harlan Erskine has been covering the scene at the fair via the @americanphotomag Instagram account. Erskine is a New York City based photographer who has roots in Miami. He attended the very first Art Basel back in 2002 and returned every year up until 2012. Here, Erskine speaks about what catches his eye, how Art Basel has changed and why Instagram is the perfect medium for documenting a sprawling art fair.
You started going to Art Basel when it started in 2002—what was the fair like back then?
When Art Basel Miami Beach opened in 2002, there were two years of hype behind the fair. The first year was canceled because of 9/11. When the fair opened in 2002, everyone was super excited and the whole city was talking about it. The major art collectors in the city pulled out all the stops. There were tons of parties and it was hard to keep up with it all. In many ways it's still the same fair, just a lot bigger.
Have there been changes since those early years, aside from it being bigger?
The fair has become more exclusive as it has grown in size. It's more difficult to attend all the events. Everyone is walking around with a serious case of FOMO—the fear of missing out. There's always the elusive event that you weren't able to attend…and you hear about it the following day. Another major shift is the increase in connectivity thanks to smart phones. Today we have social media that allows us to hear about events and share the experience in real time.
2015 was your first year back after not going for two years—how has it been so far and what is the atmosphere like?
It feels like there are more satellite fairs this year. And the work at these fairs is stronger than in years past. There is so much to explore—from Wynwood Walls, graffiti artists painting in the streets, new hotels hosting events, as well as music events such as The Dean Collection and III Points featuring Alicia Keys and Jamie xx.
Why is Instagram a good way to cover an expansive event like Art Basel?
Instagram allows us to share all the events in real time. It is a tool for participation as well as a visual diary. In addition to creating photos for my personal feed, it's great to see what other people are tagging and photographing during the fair. It's impossible to see everything that's going on. By following your friends' posts on Instagram, you can get some great recommendations on where to find strong works of art.
What kinds of images are you looking for when you are shooting for Instagram?
I look for images that tell a story and are compelling. A strong Instagram image features the same qualities that we look for in all photography. For me, that means a clear subject, clean lines, and visual punch.
Are there any specific things that you are keeping an eye out for at Art Basel?
Photography that I haven't seen yet. A lot of artists debut their work at the fairs. It's exciting to use the fairs as a survey of art being created at the highest levels right now.
What have been some of your favorite things so far?
At the Miami Beach Convention Center, there were some unexpected pieces by Matthew Barney that integrated Woodburytypes with electroformed copper, nickel and 24 karat gold. At the NADA fair, I was impressed by a series of photographs in the Recess Activities booth by Riitta Ikonen and Karoline Hjorth, "Eyes As Big As Plates." They created custom-made hats for senior citizens and made portraits within a haunting landscape.
What are your favorite types of accounts to follow on Instagram?
My favorite accounts include the urban explorers who climb to the top of tall buildings. I'm mildly afraid of heights, so I can vicariously experience the thrill of the view from the tower on the Williamsburg Bridge.