How Mentors Cultivate the Next Wave of Talent in Photography
See tomorrow's photography today at SVA Chelsea Gallery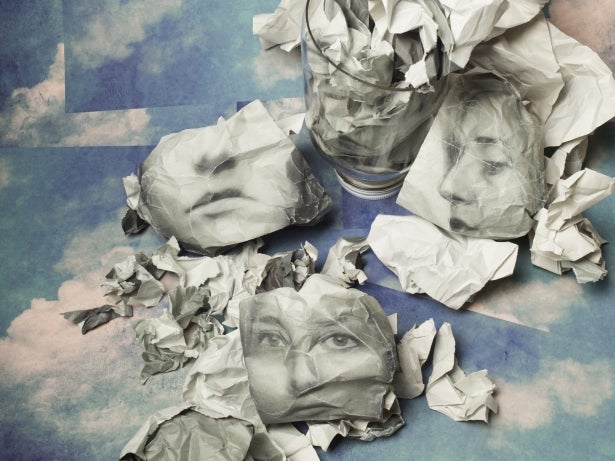 "Mirror? Mirage? … Reflection? How about that—reflection."
Tina Barney, the fine art photographer known for her large-scale color portraiture of friends, family, and the well-to-do, hovers over a set of six work prints scattered across her coffee table, jotting down potential titles on a post-it note, one sunny afternoon in her New York apartment. Nearly 25 years ago, a nacent American Photo magazine mentioned her name under a 1991 "Rising Stars" column, and in the time since, Barney has gone on to earn a Guggenheim Fellowship, exhibit at majoring venues around the world, and publish several well-received monographs.
On this day however, they are not her own prints she's looking over. The work is by Jessica Donnellan, who is a fourth year BFA photography student at the School of Visual Arts with a similar predilection for color portraiture, and Barney's mentee for this spring semester.
Since 1992, SVA's Mentors program, organized by BFA Photography Department chair and editor of Dear Dave magazine, Stephen Frailey, has been pairing several dozen undergraduate seniors with some of the most influential, but also generous and enthusiastic figures in the photo world. They are curators, editors, gallerists, collectors, artists, writers, and so forth. In many cases over the two decades, the relationships with the mentors and the exposure gained from the annual exhibition of Mentors program work (which opens tonight at SVA Chelsea gallery), have jumpstarted early careers. At the collectors preview on Monday night, a solid number of print had already been marked as sold.
"It is a collaboration that removes the usual isolation of academia," Frailey tells American Photo. "On a simple level, the Mentor programs informs, on an intimate format, of what the future of the medium looks like, and provides access for the students to those who will assist in their future."
Barney agrees and describes her rewards for participating: "I like to know what young people are doing," she says, "I really do my own work alone and I didn't go to college. So I like to know what the new avant garde thinking is. And technically too, I get something out of it, about what's going on today, because I'm about as untechnical as you can get."
Donnellan's work was very informed even when she first met Barney. "I had a set way I was shooting, I had an idea in mind, I had my subject matter," she says, but their meetings and discussions over the last few weeks have helped her "make it something more, to broaden it, think about it conceptually, and get it ready to show."
"Maybe what we're supposed to do is be sort of a curator," Barney adds. "There's a fine line between suggesting and pushing. To me it should be, 'lets talk about ideas, lets look at art'."
Given Barney and Donnellen's work, which demonstrates a clear fraternity in creative vision, "some of the pairings are quite obvious," Frailey says. "Some choices are more nuanced, and I will take into consideration the interest or tastes of the gallerist or the photographer."
Such was the case with Kathy Ryan, Director of Photography at the New York Times Magazine, and her mentee Logan Jackson, who met one afternoon in her office at the Times headquarters in Midtown.
Jackson, who shoots fashion mostly with a conceptual, artful, puckish bent, and is already busy bouncing between editorial commissions and his classrooms, tells me he was initially surprised with the pairing, because what the Magazine used to bring to mind was more "journalistic photography."
To be sure, the Magazine does feature a lot of conceptual photography, perhaps more so than ever since their relaunch last month. What appeals to Ryan, who is known for her generosity and taking chances on young photographers, often Mentors alumni, are "people who have a big expansive vision, and people with tons of energy," she says.
"First and foremost, they need to have a great eye which can organize the world compositionally, in terms of seeing the light, and put chaos into an order that makes meaningful pictures," Ryan says, transitioning to the topic of competition in the New York photo world: "That needs to then be married to a big commitment to this craft."
Part of that commitment, as Barney had alluded to, is looking at paintings, films, "anything that might might feed your creative spirit," Ryan says.
For Jackson, their meetings have been a great opportunity not only to get his foot in the door, but "just to look at lots of stuff and throw out opinions hoping you'll take some and embrace them, or toss them aside." For Ryan, her nearly 10 years of participating in the mentor program "gives us a chance to spot new talent, which I'm trying to do all the time, to find someone who will bring a great vision to our pages."
That's not the only reward for those who have already established their careers. The various corners of the industry are perhaps as isolating as academia. "I'll tell you the truth," Bill Hunt once said, cheekily, and the participants I spoke to agreed, "The mentors all do it because of the dinner at the end [that Frailey hosts]. It's the only time in our profession that we get to see our colleagues."