How Amy Friend Shot Her California Sunday Magazine Cover on Death, Redesigned
Behind her dreamy end-of-life imagery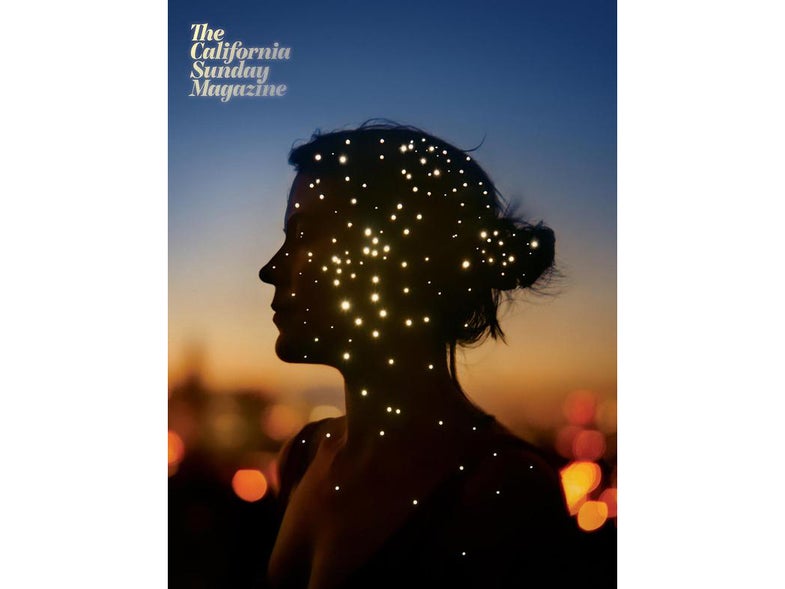 The recently launched and well-received California Sunday Magazine commissioned the Canadian artist Amy Friend to shoot their latest cover story, "Death, Redesigned." Her dreamy imagery visualizes the end-of-life experience for an article exploring the convergence of a legendary design firm, a corporate executive, and a Buddhist hospice.
"I knew that Amy would be a perfect choice to interpret it for California Sunday," Jacqueline Bates, the magazine's Photography Director tells American Photo. "I had such an emotional response to her work, in which the photographs become almost liminal — a moment between life and death."
The cover caught our eye when it spread around Twitter last week and we couldn't help but wonder how it was made. We asked her about the process and here's what she had to say:
The commission for the cover and accompanying images in The California Sunday Magazine started with an email and follow-up phone call from Photography Director Jacqueline Bates (who, by the way is wonderful). We discussed the article Death, Redesigned, written by Jon Mooallem and the image possibilities. I was immediately onboard; the article is fascinating and poignant on several fronts. Jacqueline Bates was familiar with my "Dare alla Luce" series which served as a jumping off point for the editorial feature.
A part of my own process with the "Dare alla Luce" series is to "source" vernacular photographs, but for the editorial, the photos were selected from existing contemporary imagery—John von Pamer took the photo which appeared on the cover. The entire process was a collaboration, I cannot claim sole responsibility; the creative team was onboard the entire time. In my own work, I typically do not use these types of pictures, but this presented an intriguing way to rework some of my earlier processes. I love to learn on the fly.
I shot the photographs in my studio, with what I like to call a hodge-podge set-up. I am a tinkerer at heart. The actual techniques employed rely on direct, hand-manipulated interventions with the photographic surface, which I then re-photograph. I experiment with different lighting strategies to achieve the glow that appears to flow through the hand applied holes. By using the tools of photography, I "re-use" light by allowing it to shine through the photograph. In a somewhat playful and yet, literal manner, I return the subject of the photographs back to the light, while simultaneously bringing them forward. I felt that this is where the relationship between the imagery and writing particularly resonate. —Amy Friend