A Gutted City, 40 Years Later
Last year, we wrote about Benjamin Lowy, a photographer who made a series of the streets of Baghdad by shooting … Continued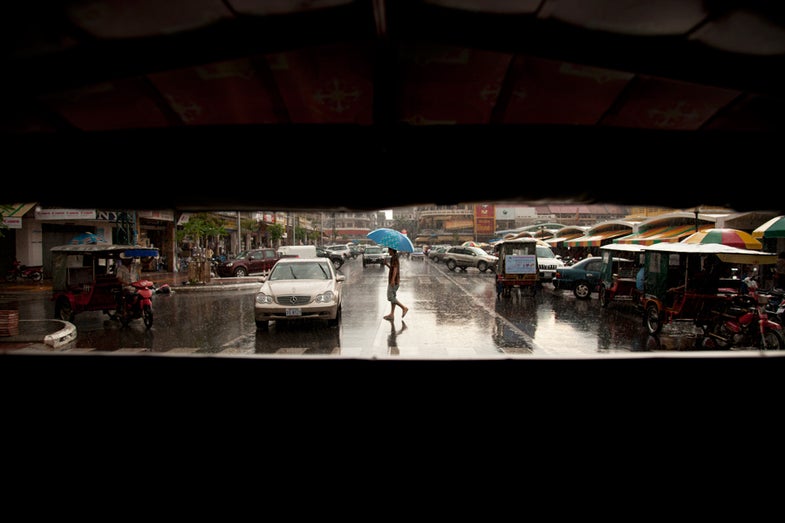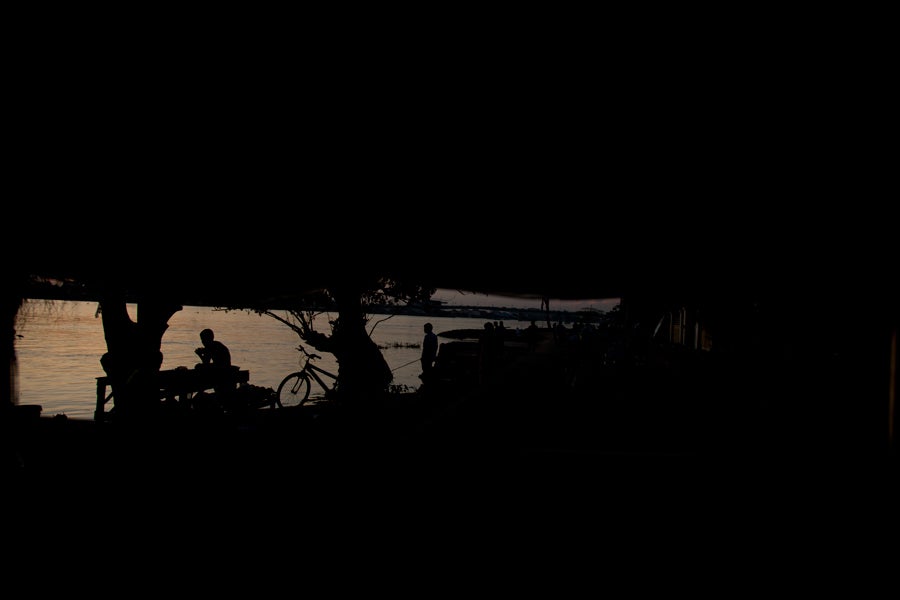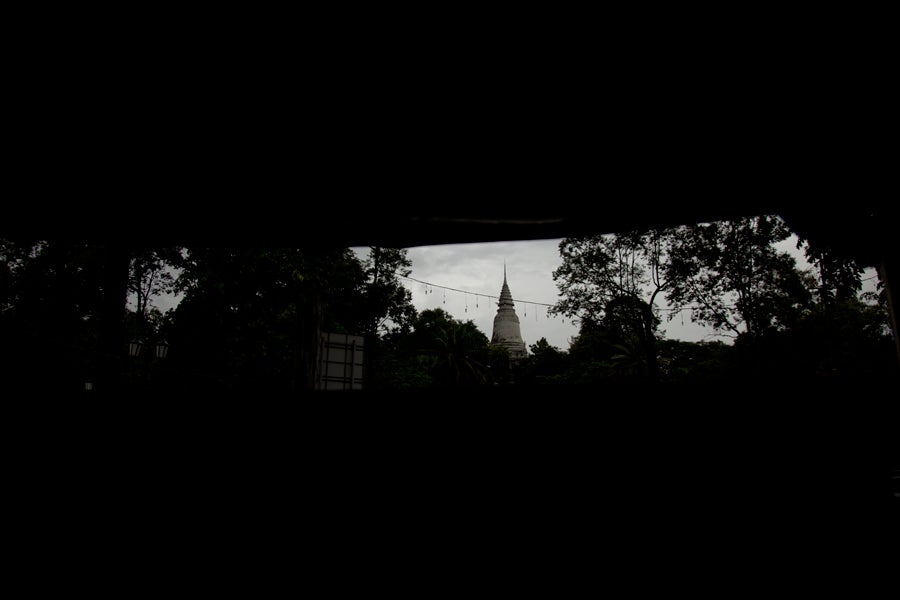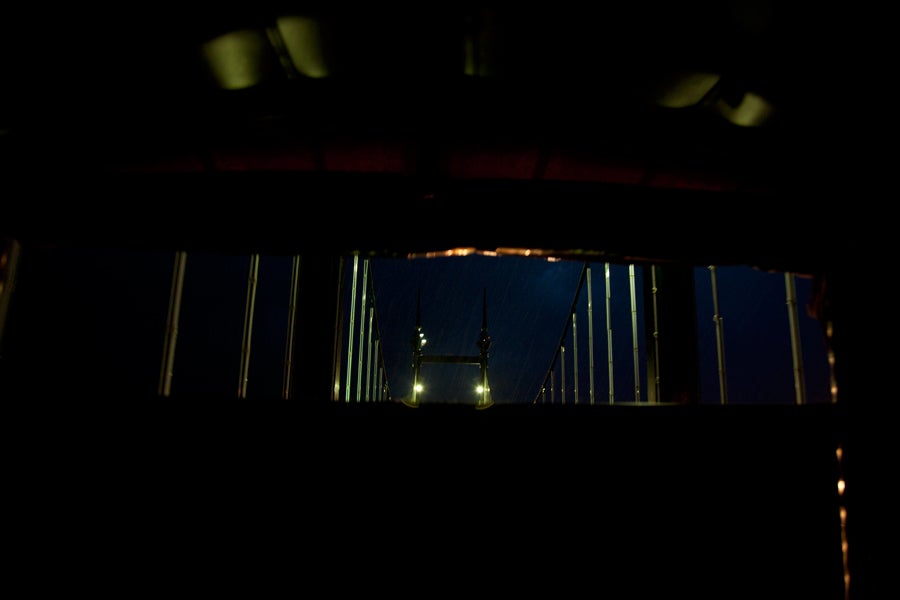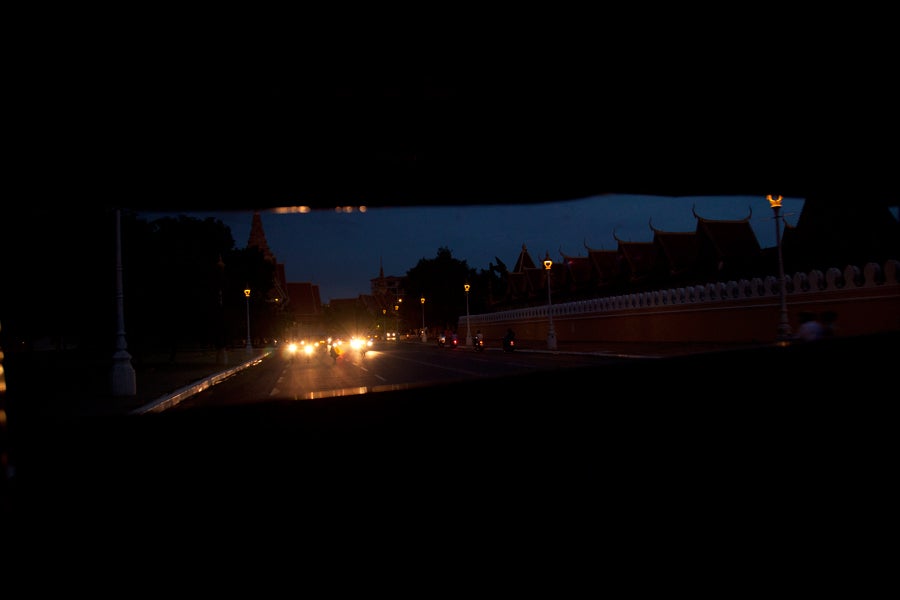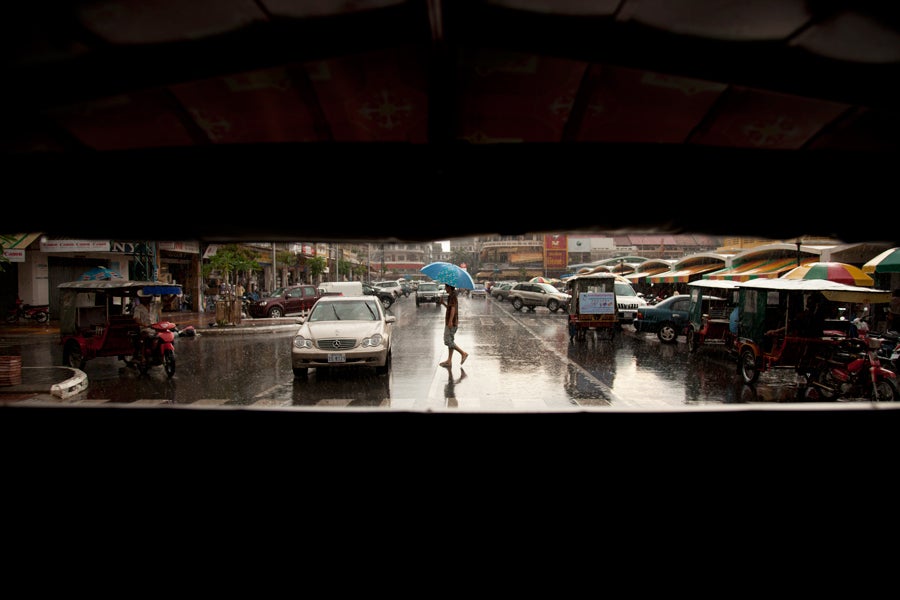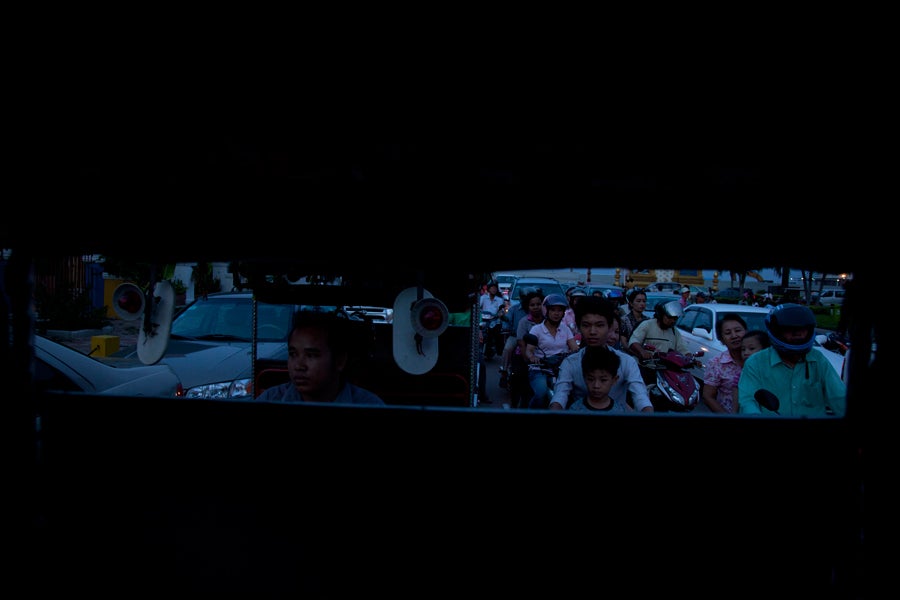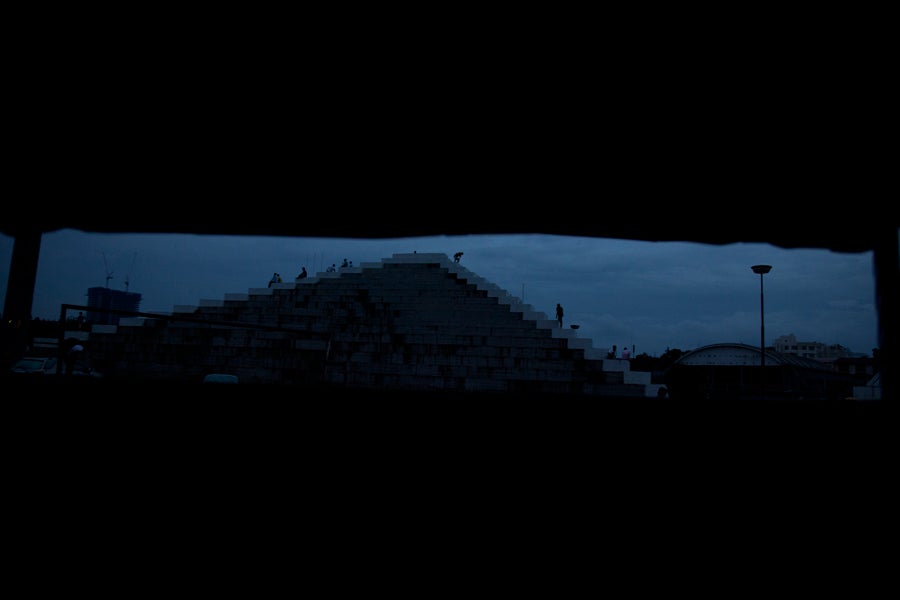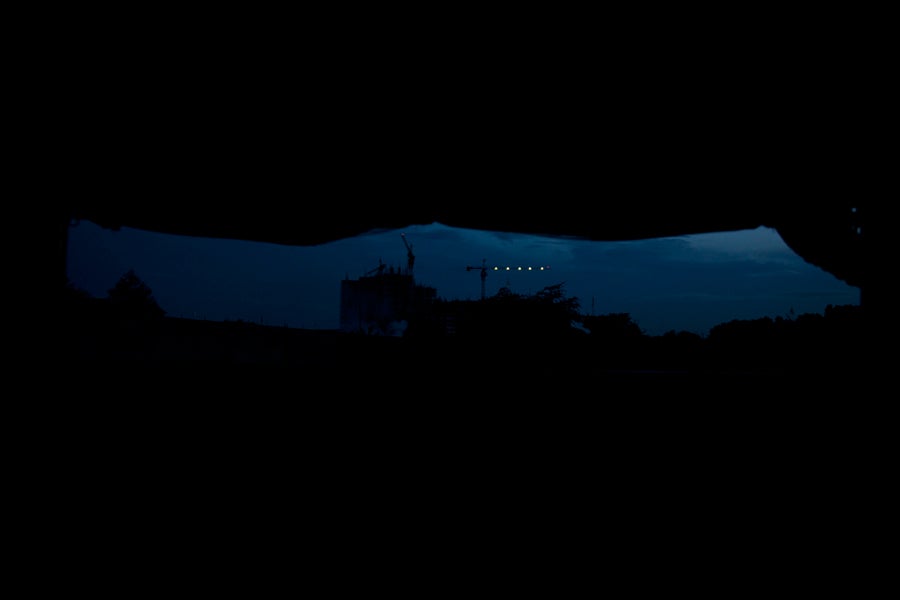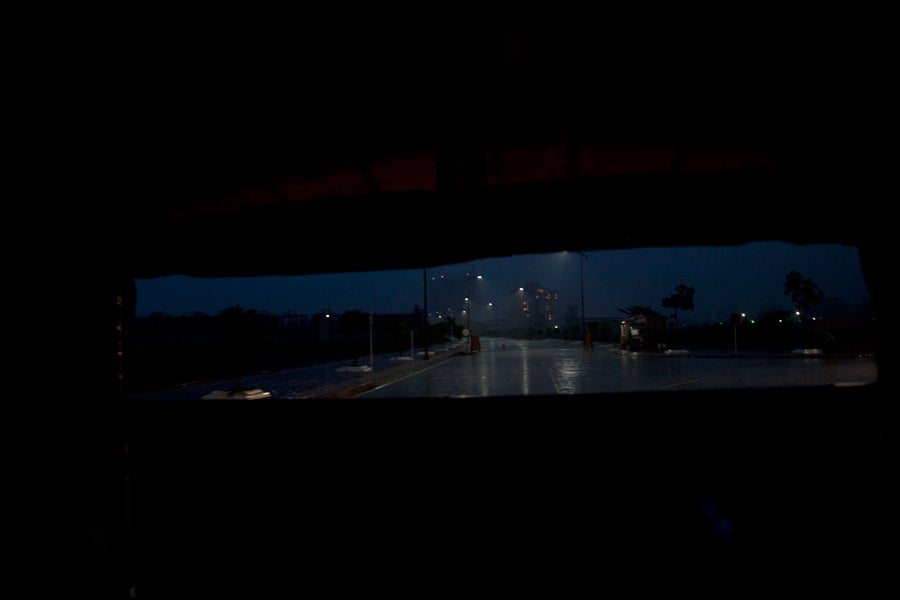 Last year, we wrote about Benjamin Lowy, a photographer who made a series of the streets of Baghdad by shooting through the small windows of armored vehicles. It was a unique look at the city which acknowledged Lowy's own perspective as a photographer , and the resulting book, "Iraq | Perspectives," made our list of the best photo books of 2011. Now, a photographer from Cambodia, Kim Hak, has produced a similar portrait of Phnom Penh. Entitled "Daun Penh," the series shows the streets of Phnom Penh entirely from the perspective of a tuk-tuk, the ubiquitous motorbike-pulled carriage of Southeast Asia. Lowy's project was intended to show Americans at home what Baghdad looked like, and Hak is also motivated by similar, though slightly different reasons.
April 17, 1975 was the beginning of the Khmer Rouge's control over Cambodia, and from this day on many of Phnom Penh's inhabitants left the city. Some were able to flee the country, but many others were executed. In photographing and exhibiting "Daun Penh," Hak has both sets of people in mind. "Daun Penh" refers to a woman named Penh, after whom the city takes its name. "Daun," in turn, means "great-grandmother." The subtitle of his work is "Return to the Life," and he says that he is trying to show people who haven't been back to Phnom Penh what the city is like now. Of course, after almost 40 years, the city's architecture has changed quite a bit–tuk-tuks themselves were only introduced about 10 years ago.
Hak's images show Phnom Penh's buildings both old and new, as well as street scenes. There is a flow to his editing in which the series begins at daybreak and continues through to night. Before they were executed, many victims of the Khmer Rouge were blindfolded, and the rear window of the tuk-tuk gives his images a kind of reverse blindfold. Still, he says that he's not trying to make a political statement with his work. Hak shot these photos over the course of 2011, always using the same tuk-tuk driver. It's already been exhibited in Phnom Penh, though if Hak gets his wish, more people outside of Cambodia will be able to see it as well.