Ed Panar: Animals That Saw Me
When I called Ed Panar for this interview, he was on the West Coast, taking a short trip after having...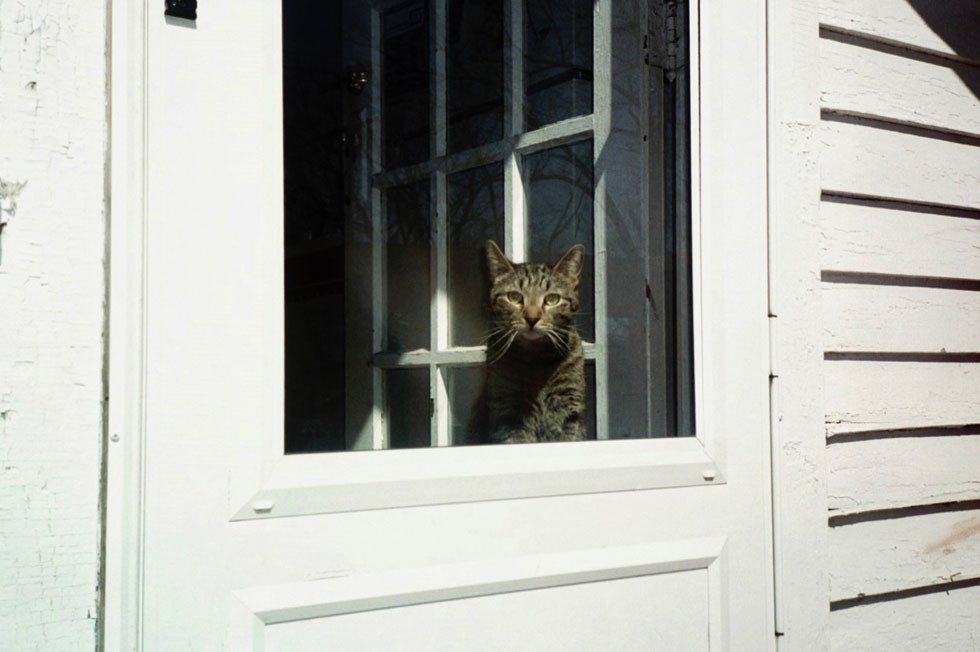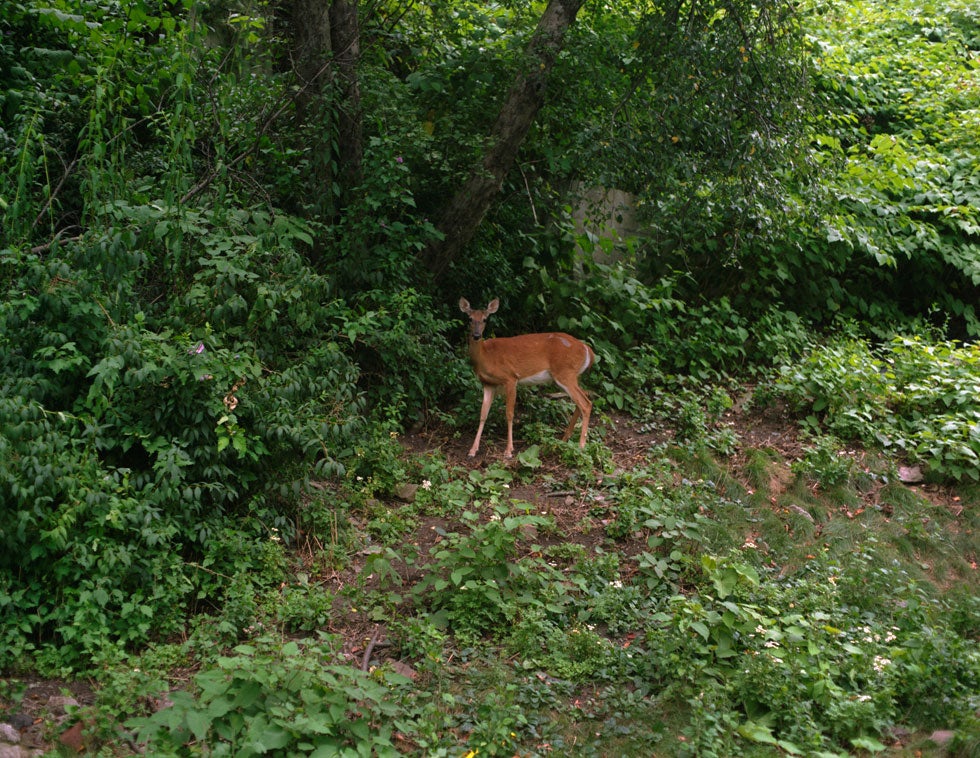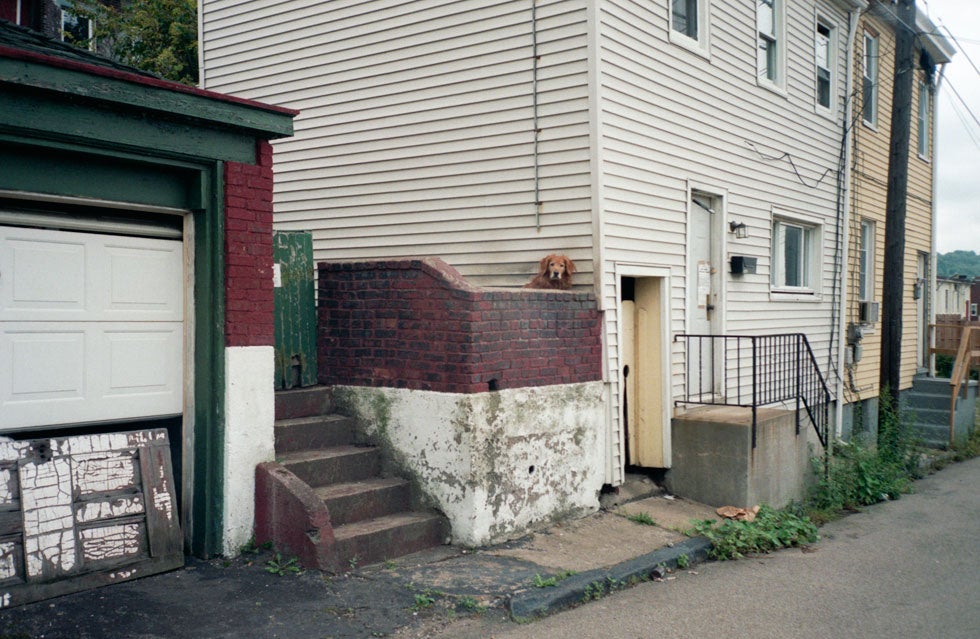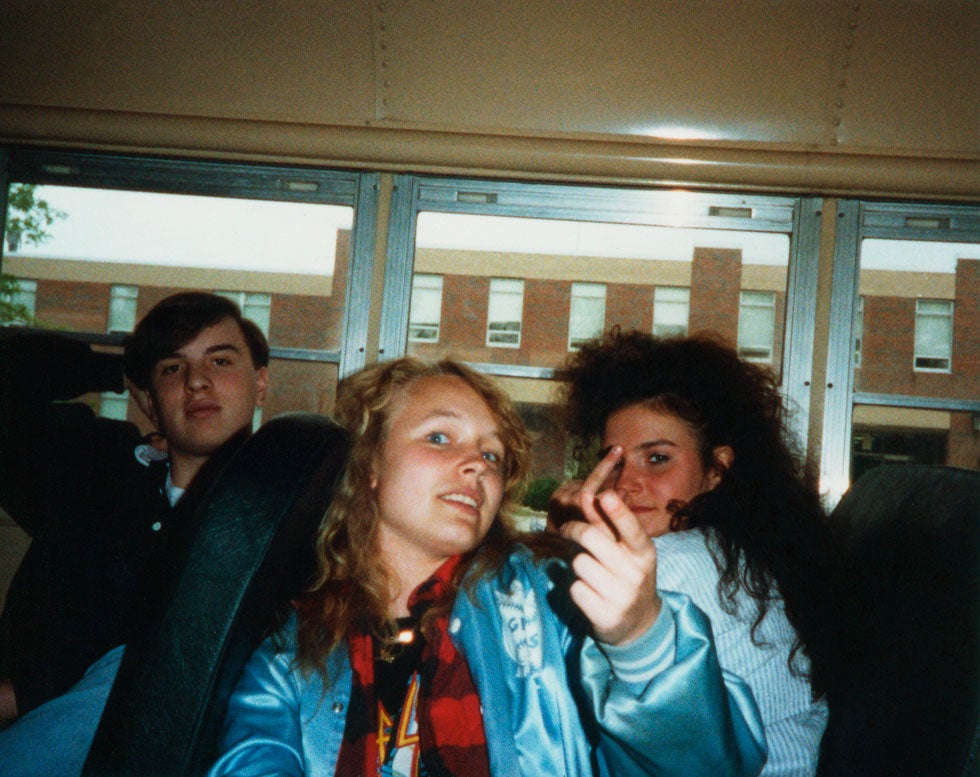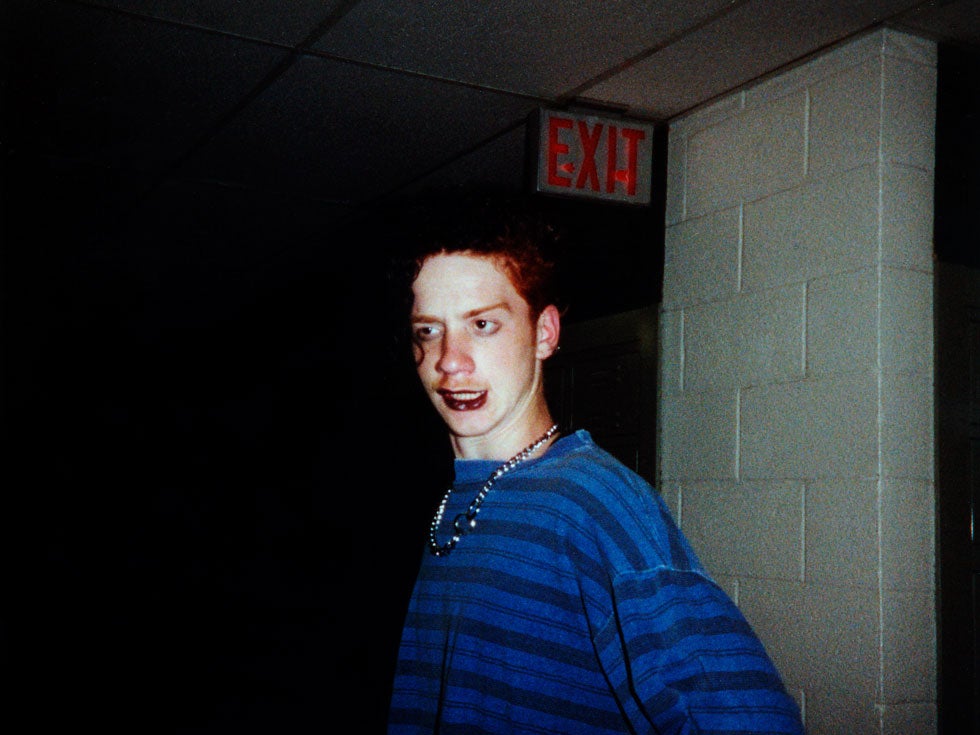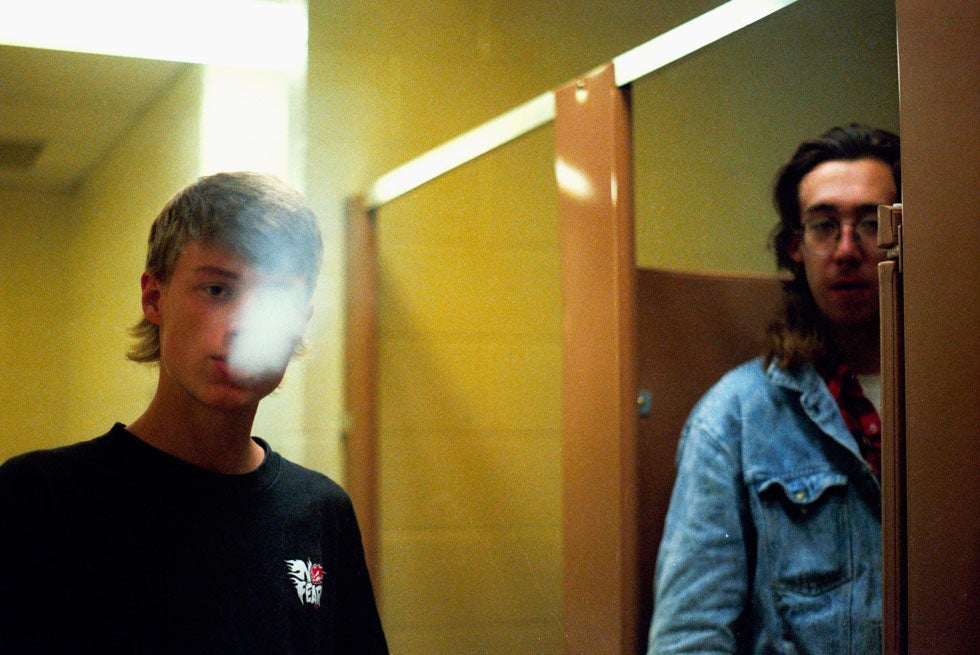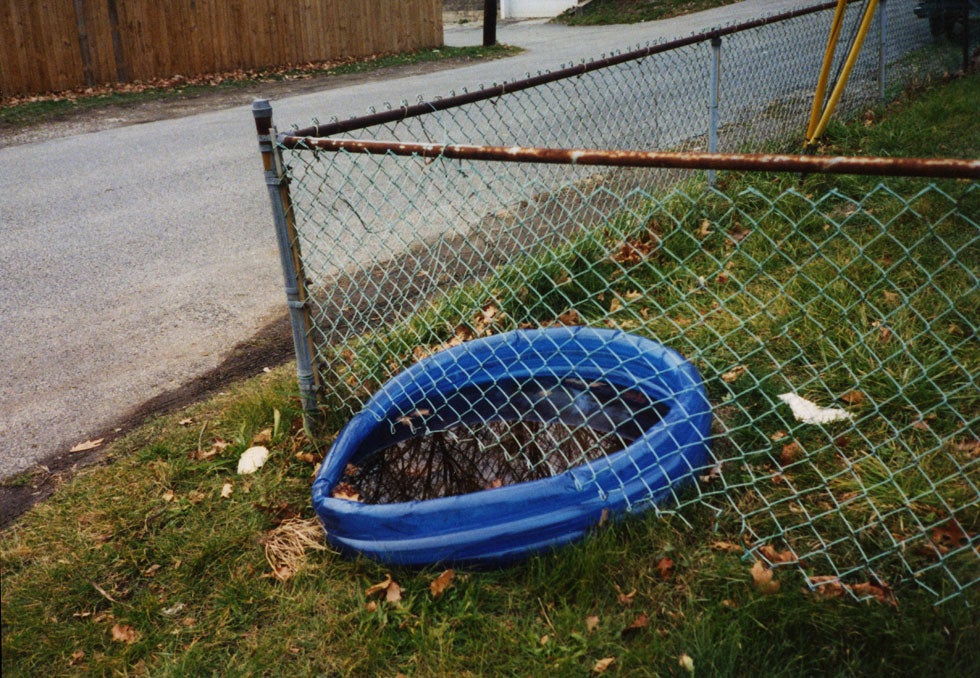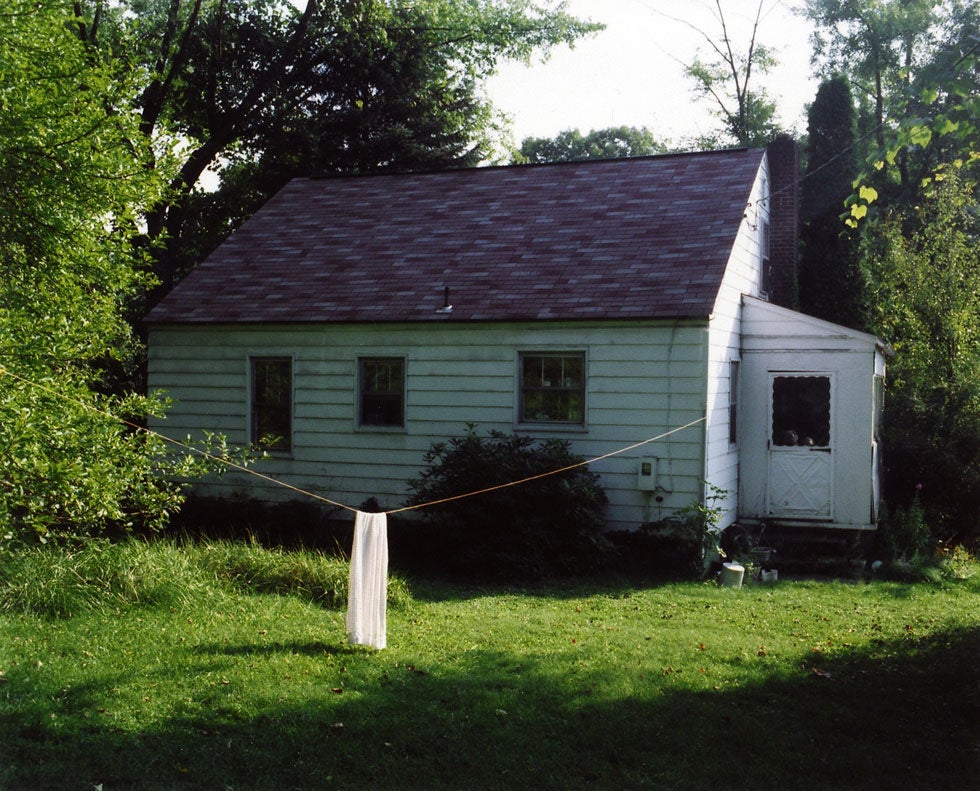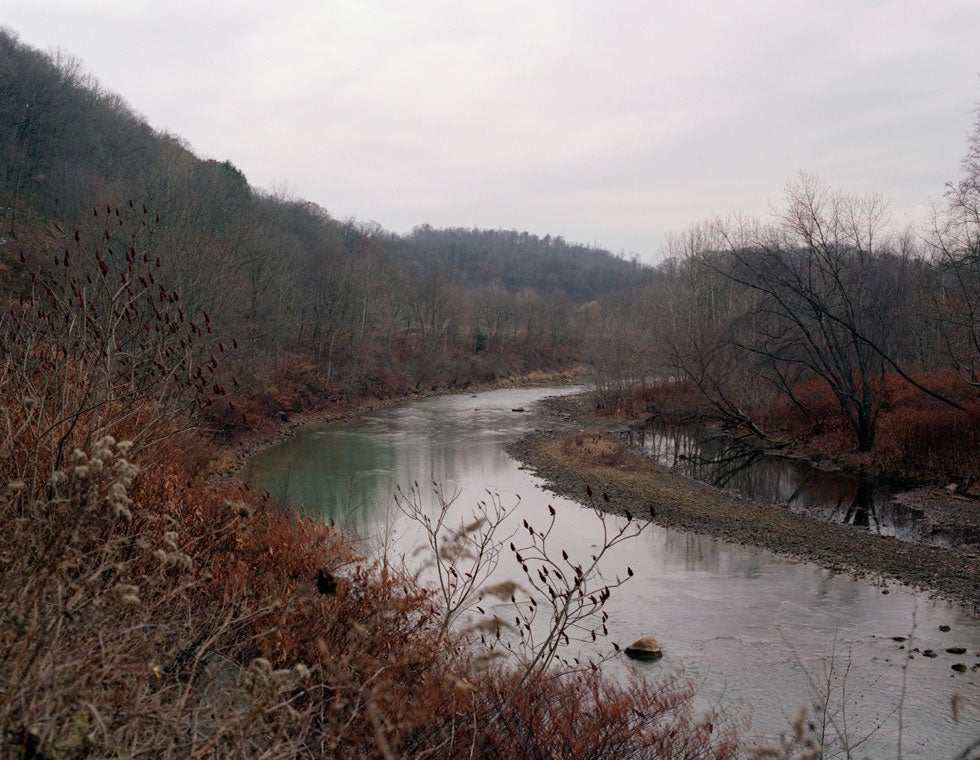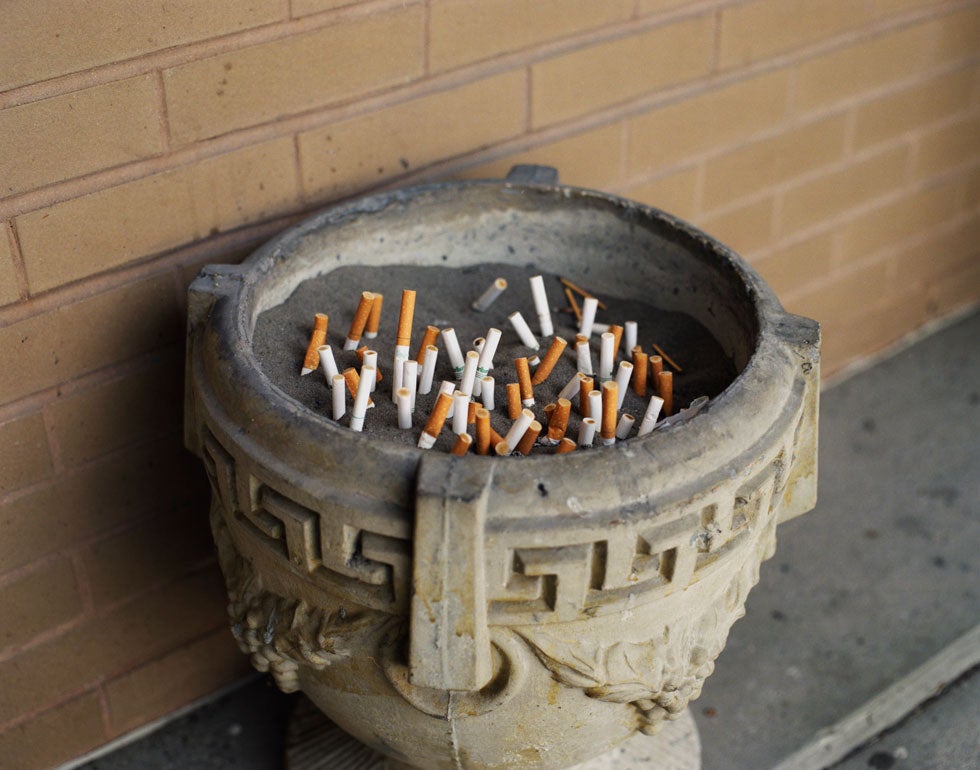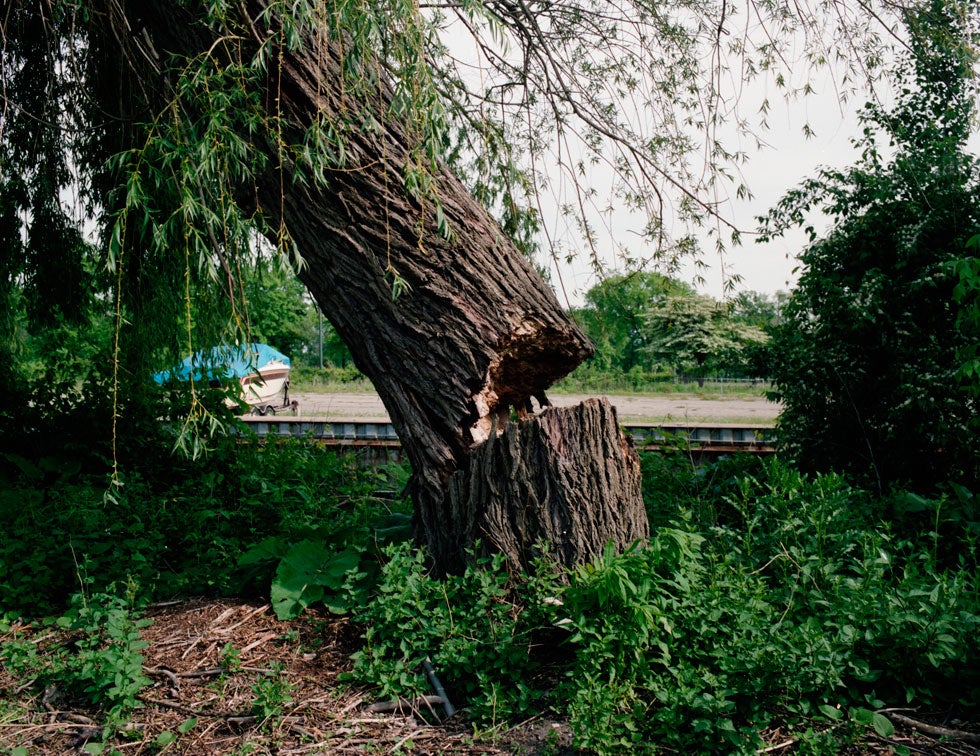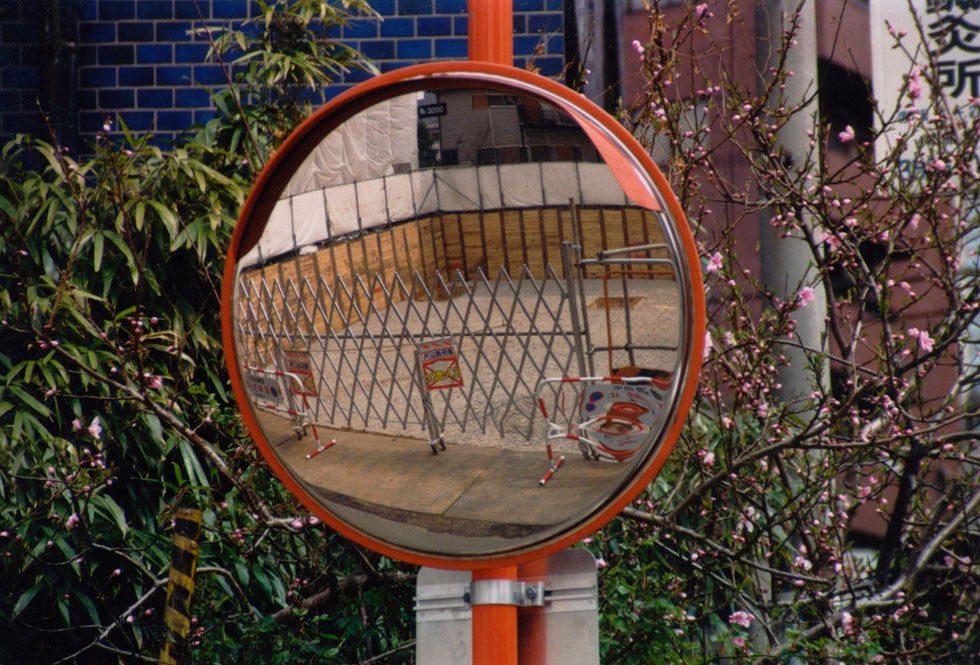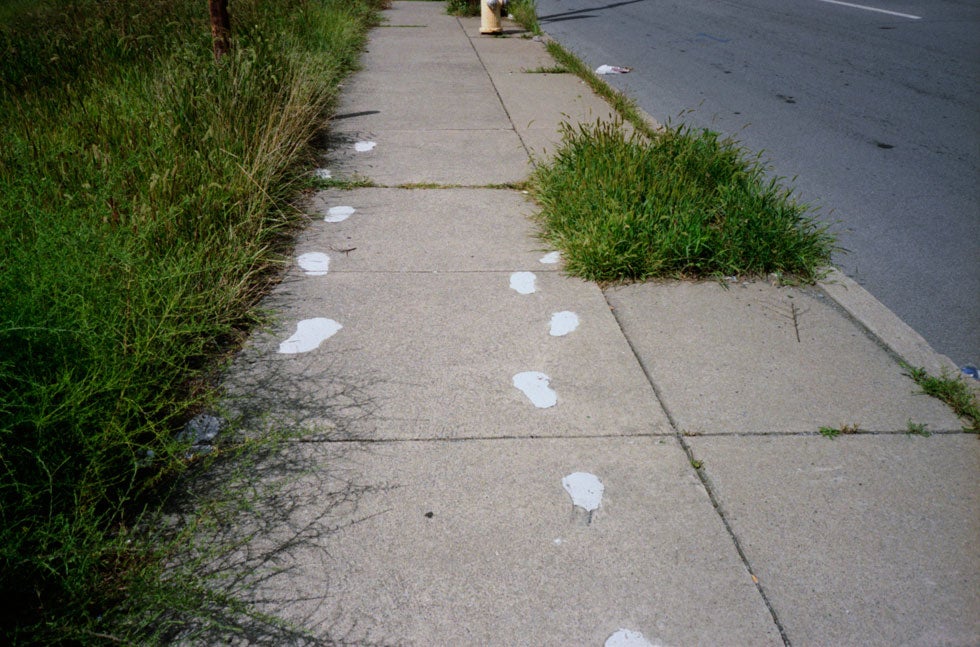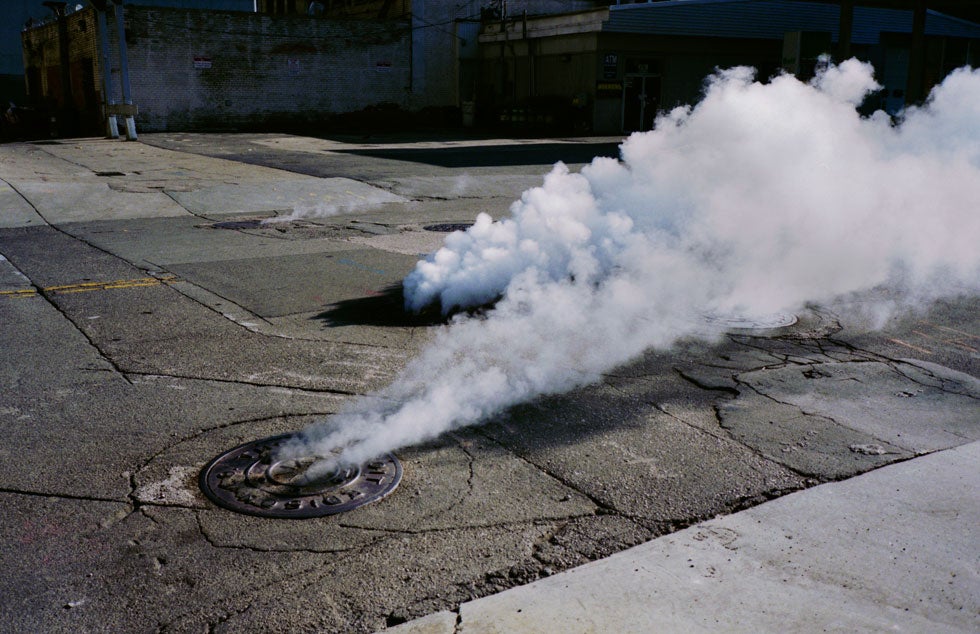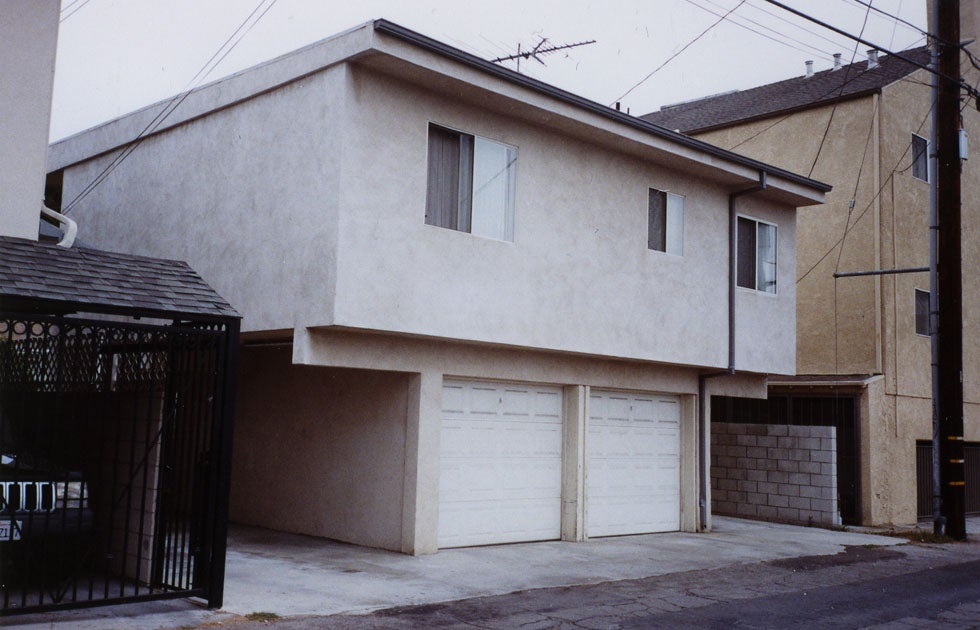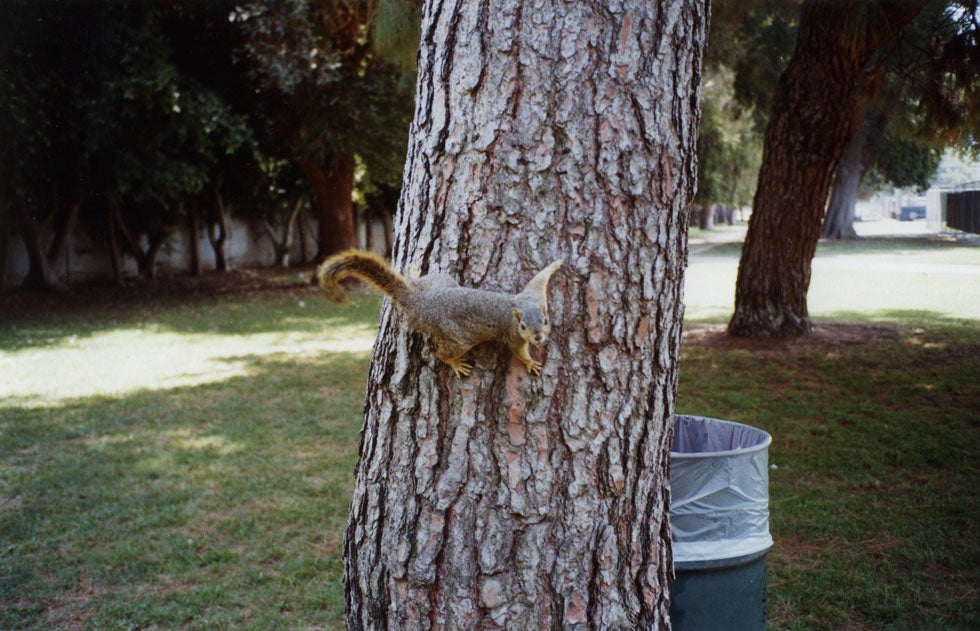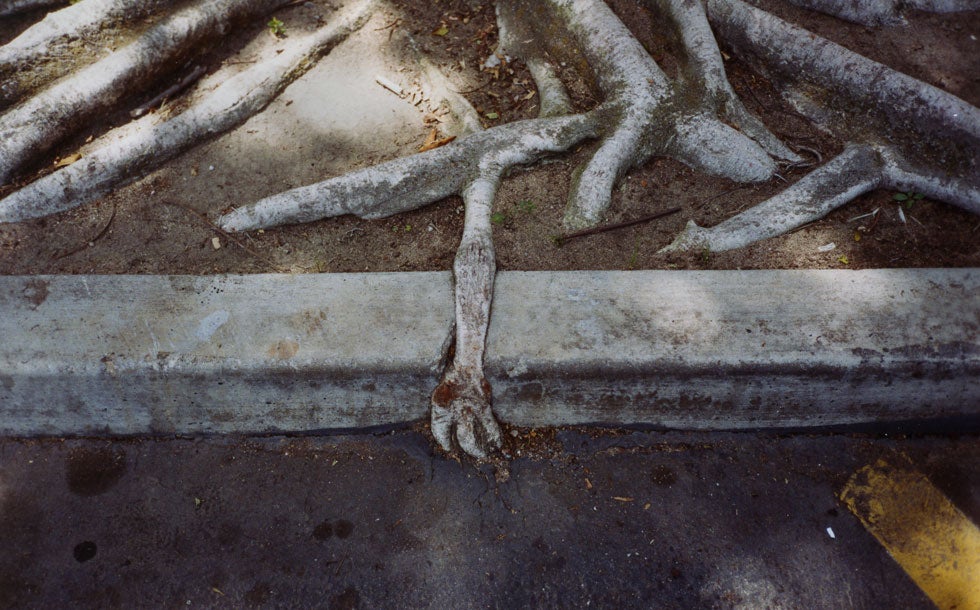 When I called Ed Panar for this interview, he was on the West Coast, taking a short trip after having just moved from New York to Pittsburgh. It seems fitting, since Panar, who's about to publish his third photography book, has already built up an impressive body of photographs taken all over America.
For the most part, his subtle color photography has mined the territory of what he calls "the edges or background of the human scene." His 2007 book "Golden Palms," a study of Los Angeles, exemplifies this approach: the photographs hone in on the patterns or textures of objects. For Panar's photos, the light falling on the hood of a car, or the way a plant grows through concrete, holds as much meaning as the people who live with these things. In fact, he almost never photographs people, which has made his work fairly abstract.
Panar studied photography in school, and has found an appreciative audience for his quiet photographs, but his new book, "Animals That Saw Me," seems bound for wider acclaim. "Animals" (published next month by The Ice Plant) does exactly what it says on the cover: each photo is a memento of an extra-human encounter. He says it's his "tribute to living beings," and if you can pick up on the humor in that statement, you're on the right track.
Panar takes a light approach to his work, which extends all the way to the CV section of his website, which may include the best jokes on the photography internet—if you can find them. While there's clearly something funny about faux-portraits of animals, Panar also sees his more abstract photos in the same humorous way. In this interview, he talked about his editing process, the relationship between his different projects, and why "Animals That Saw Me" could help explain all of his other work.
For this article, Ed was kind enough to create a unique edit with 19 photographs spanning his body of work, including some images from the "Animals That Saw Me" series which were not included in the book. See the gallery above.
The photos in "Animals That Saw Me" were taken over 17 years, but you couldn't have planned to make this book way back then. How did the book come together?
My photo process, besides shooting as much as possible, involves sorting through stacks and stacks of pictures. I really enjoy looking through my pictures and adding to this ongoing archive. When I'm sorting through them, sometimes I'm organizing by place, while sometimes I do have a project. For "Animals That Saw Me," it just emerged out of this ongoing collection of animal pictures I started to notice I had. Sifting through and looking a little closer, I started really noticing pictures where there was this one-to-one interaction, or a feeling of connection, or awareness between me and the animal. I came up with the title a few years ago, as a way to describe those pictures. (I think I remember laughing really hard when I thought of it.)
I start to notice things emerging from my shooting, but I wouldn't call it completely unconscious or anything. The first step for me is always looking at the pictures. It sounds obvious, but it's a time consuming process. Editing only really becomes possible for me once I have spent a certain amount of time with the pictures. When I recognize something from my editing, and it starts to feel like it has some potential, I spend some time with it and work on pulling those pictures together, looking at them in different formats.
What do you mean by formats?
I want to look at them digitally, I'm looking at them on my computer, printing them out, I'm looking at c-prints, I'll make a print on demand book, just to try to see them in as many different contexts as possible. It's a fun thing to do, and I also feel it's a way to manage all these piles of pictures. As I get more and more familiar with the pictures, some of these threads become more apparent. I just keep stirring the pot and eventually things become clearer. Then I'll follow up [with new work], so a lot of the photos in "Animals That Saw Me" are new, because ever since I came up with the title I was more open to those pictures.
So are you always walking around with five or six different threads in mind?
I try to set it up in a way where I'm doing what I'm doing, and not really thinking about it too much, unless there is a specific project I'm trying to finish. Usually I'm not building projects consciously when I'm out shooting. I'm just trying to make new pictures. There are threads, or things I've been thinking about, but I don't ever feel like, "today I'm going to go outside, work on this project and in this way." But I do try to make myself go out and shoot!
The nature of this project is that some of these photos may appear elsewhere. You know, there are photos of animals in "Golden Palms." If I did another volume of "Animals That Saw Me," they could appear there. It's a project that could overlap others. I don't think of them as exclusive to one project, in this case.
The title page of the book does say "Animals That Saw Me: Volume One." That's not totally a joke?
Not totally! It definitely was a joke, at first. It seemed to make it even more absurd in some way, but of course I would do another one, if it made sense. This project seems like it's sort of a sub category of my work in a way. I've been honing in on this one particular idea, and I feel like it's not something I'm going stop shooting. I'll always be ready with my camera, or hoping I am, when I have that next animal encounter. Since I don't take photos of people, this is sort of like my tribute to living beings. [laughs]
It seems like focusing on animals should make this book pretty accessible to people.
Lately I've been thinking how, to me, all the pictures I'm trying to take are just like the animal pictures. From very early on I have been drawn to spaces, objects and the evocative atmosphere that they seemed to emit. I like to think that you can make a "portrait" of a landscape, or of any object of any size. We look at humans or living creatures differently than the objects surrounding us—but to me, there's an equal footing for those things. That's why I'm thinking that "Animals" could be seen as a kind of decoder ring for some of my other projects. I think if you get that sense of humor, maybe it can carry over to some of the other pictures. I doubt I'll do anything with this type of appeal in the future! AP