Dutch Un-Master
"If you really want to make interesting pictures, you shouldn't try to make them." This certainly sounds like strange advice, … Continued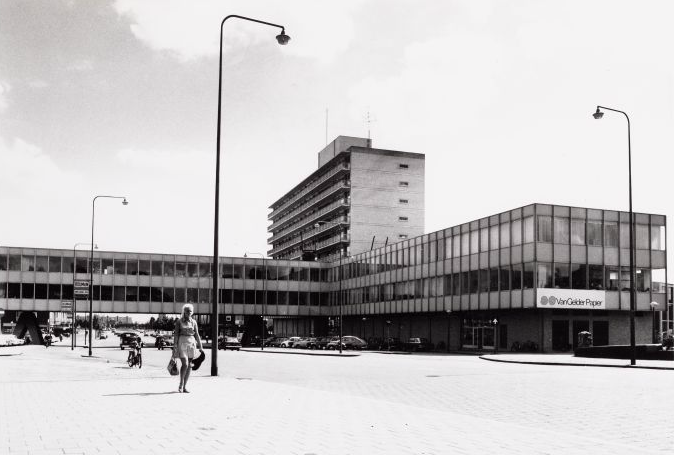 "If you really want to make interesting pictures, you shouldn't try to make them." This certainly sounds like strange advice, especially coming from Hans Aarsman, a photographer who's reached a certain level of fame for his urban landscapes. But in an often hilarious 16-minute talk, Aarsman explains why he now thinks that it's not worth trying to chase after "interesting" or "beautiful" pictures. It's a must-watch video for anyone interested in theories of photography.
In his talk, Aarsman says he greatly admires the photographs taken by J.M. Arsath Ro'is, a man employed by Amsterdam's Civil Service, whose job it was to document changes to the city. For Aarsman, Ro'is has "authenticity" as a photographer, because he wasn't thinking at all of trying to make great art–he was just trying to do his job! Aarsman is hip to Twitter (@hansaarsman), and he recently posted a link to a mind-bogglingly large archive of Ro'is' work. If you click on this link, you will find literally thousands of images of Amsterdam's streets, all ready to be viewed at larger sizes. It's like a prehistoric version of Google Street View.
How to navigate a treasure trove this big? So far I've just been clicking through to random pages, and looking closer at photos that look interesting. My Dutch is non-existent, so I am mostly just going off of the year to get some rough context for what's happening in the photo. Many of the photographs are from the 1960s, and I'm thinking of how wild it would be to see these images if you'd grown up in Amstersdam around that time. Plenty of people show up in the photos, completely by accident I'm guessing. Who decided to put these images online? How many other archives of "useful photography" are collecting dust in municipal archives?
Ro'is' photos themselves aren't available for direct download, but Aarsman's are, actually; when he quit trying to take beautiful pictures, he sold his work to the Dutch Photo Museum (Nederlands Fotomuseum), with explicit instructions to make it freely downloadable, in high resolution. You have to register for a free account, but soon enough you could be printing out poster-sized images of a famous landscape photographer. Not a bad deal.
Dan Abbe is a writer and photographer working in Tokyo. He writes a blog about Japanese photography, Street Level Japan. On Twitter he's @d_abbe.