A Chinese Celebration… of Rock
Over the past few weeks I've been posting photo projects from China at a pretty rapid clip, and I have … Continued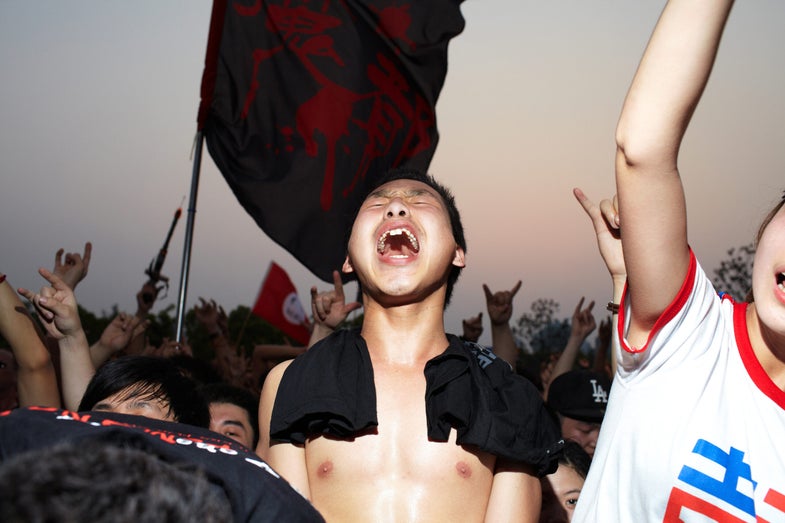 Over the past few weeks I've been posting photo projects from China at a pretty rapid clip, and I have another to offer today. In some way I feel like I should promise to stop, but it's hard to make such a guarantee when I keep seeing so many compelling images coming out of the country. Earlier in the week I wrote at some length about Filipe Casaca's personal, melancholic vision of the coastal city of Dalian. I was intrigued by how Casaca, a visitor to China, put together such an idiosyncratic vision within a short period of time. Today I'm introducing a project from Shanghai-based photographer Noah Sheldon. He has some more complex projects on his site, but I don't think there's much I need to explain about these photos, titled "Rock in China."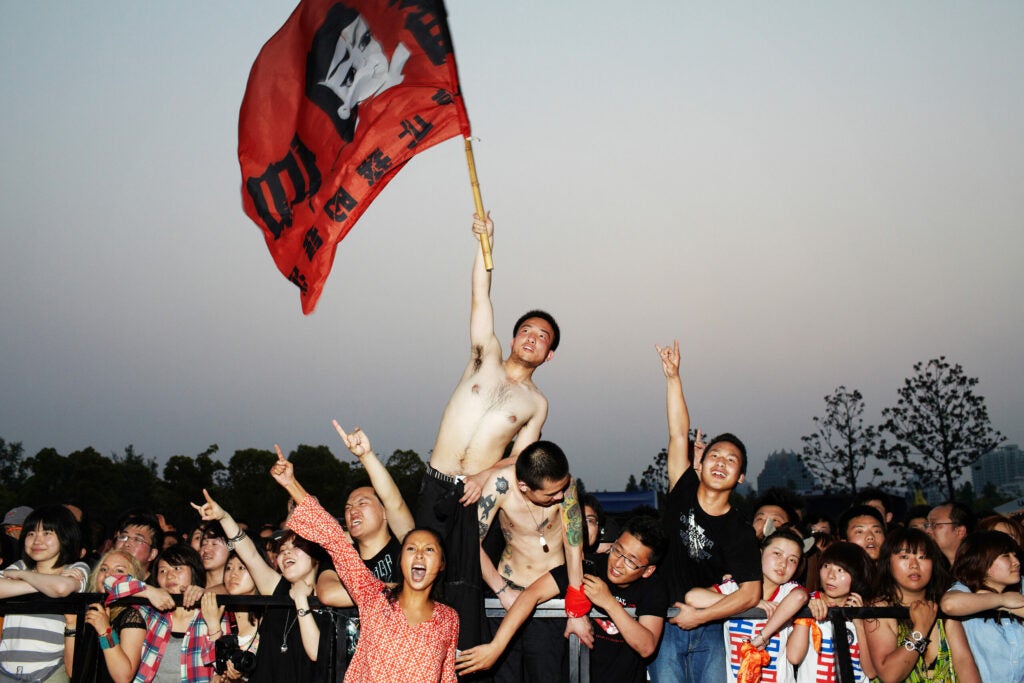 From "Rock in China"
I'd certainly welcome comments from any lurking Sinologists about the broader cultural context in which these photos could be seen, but barring any such intervention, let's just go ahead and enjoy these photos for what they are—a document of people doing stuff that people do at rock festivals. According to Sheldon, the festival "was pretty much all Chinese bands but the crowd was listening to anything and everything. That's what blew my mind—it didn't matter if it was a Chinese metal band or a mellow reggae-ish or folky band. The crowd was super into it." The power of music!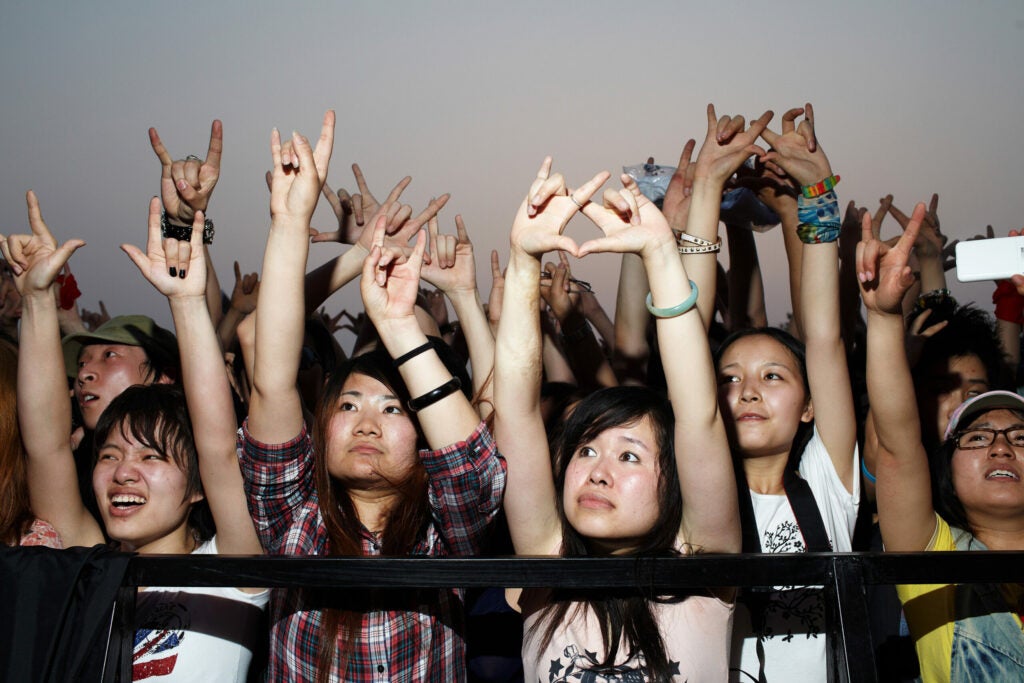 From "Rock in China"
It's well worth taking a look at Sheldon's Tumblr, Far East Broadway, where he posts shots from his travels around China. Some of the images were taken while shooting on assignment, while others are more personal. The subjects of these photos are usually a bit more serious than the festival photos, and you can see that he approaches all of his subjects with the same kind of directness that you can see here.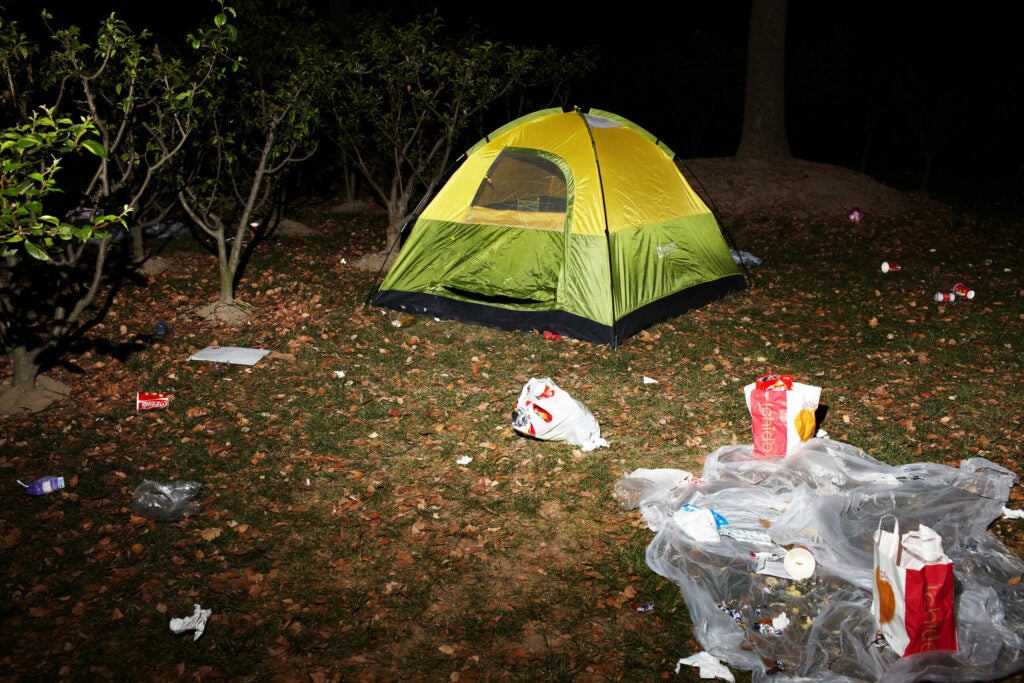 From "Rock in China"