Centers of Global Power, Knit Together
By now it's safe to assume you've seen one or two photography projects based on Google Street View. Many of...
By now it's safe to assume you've seen one or two photography projects based on Google Street View. Many of these projects play with the way that this camera can be made to mimic the traditional street snapshot, but in his project "Anthropocene," Irish photographer David Thomas Smith has used imagery from Google Maps as a way to approximate a high-resolution satellite camera. Yet unlike a number of Google-based photography projects, "Anthropocene" is not concerned with the polemic around cameras themselves—the title refers to a geological term that describes the immense effect humans have had on the environment. Smith's images are meant to show the viewer the scale at which the world has developed.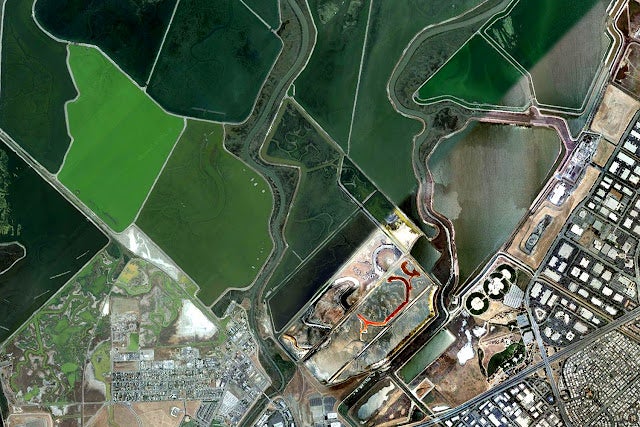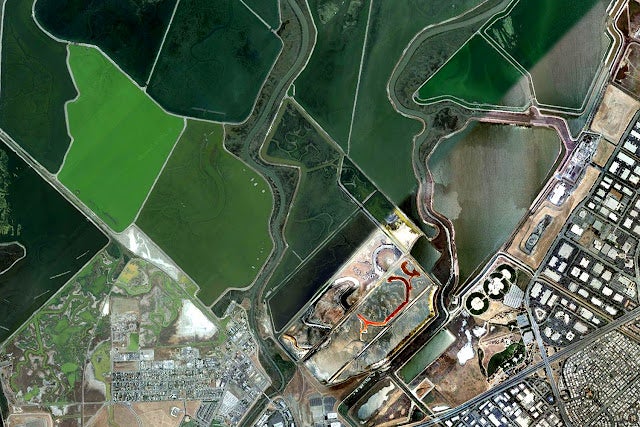 (Silicon Valley detail)
The images in "Anthropocene" explicitly refer to the tradition of tapestries, and indeed, they involved some degree of intensive labor to create. Each image is made up of thousands of Google Maps screenshots that have been stitched (or knit, you might say) together to make the final, high-resolution image. The result can be dizzying to look at—it's really worth clicking through to see each image as large as possible—and I suppose that if you're of a certain age, a first glance at any of the photos here might take you back to the days of Magic Eye. Clearly, the work has visual appeal: bringing Google Maps imagery in contact with classical tapestry seems like more than enough to make this work a Tumblr hit. But Smith is aiming beyond that.
What's most significant about "Anthropocene" is that Smith has selected his locations not simply by the visual effect that they will produce, but rather their relative importance to what he calls "the global order of things." This is why, apart from well-known places like Las Vegas and Beijing, Canada's Roberts Bank Superport (a massive shipping hub) and the Australia's Fimiston Open Pit (a gold mine) are also represented here. In an interview with Canadian Geographic, Smith said: "I would like people to come away with a sense of the scale on which the world operates and the power that mankind has at its fingertips; then, hopefully, they may begin to question how that power is used."
Using photographs to change the way that an audience thinks is difficult, to say the least—in the end, what strategy is most effective? Takuma Nakahira, whose work I wrote about a few weeks ago, would surely agree with Smith that the institutions of global power should be questioned. Still they use quite different means to achieve a meaningful, concrete effect. In his Paris work, Nakahira was attempting to destroy classical notions of photography by, as he wrote, "removing himself from the picture." In using such an extremely objective method to create his images—there's certainly nothing of "himself" in these pictures—Smith has been able to accomplish at least that much. To find out who will have the greater impact in the political sphere, we can only wait.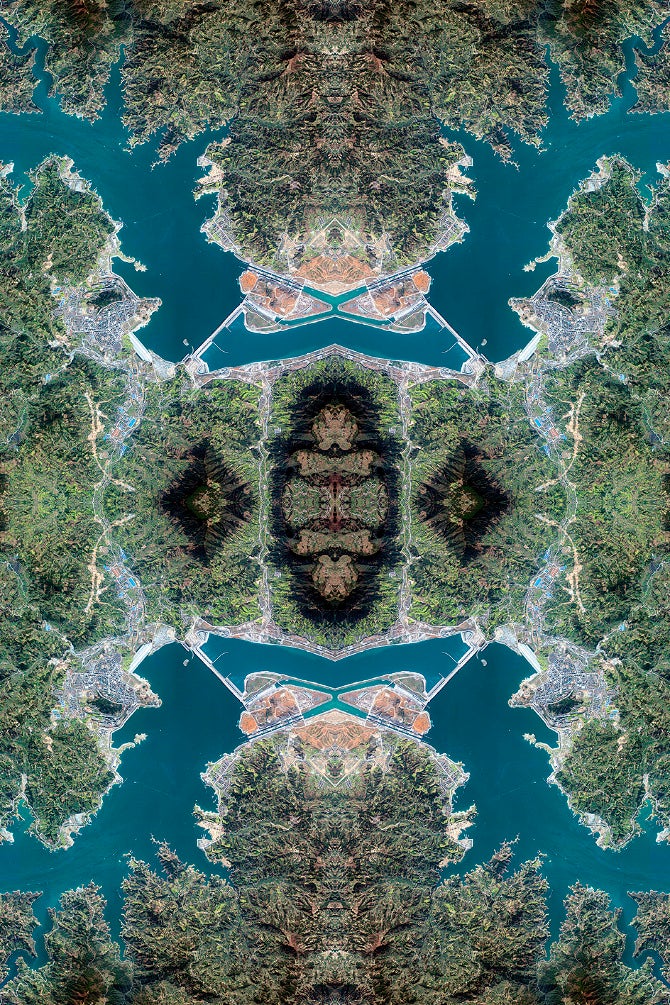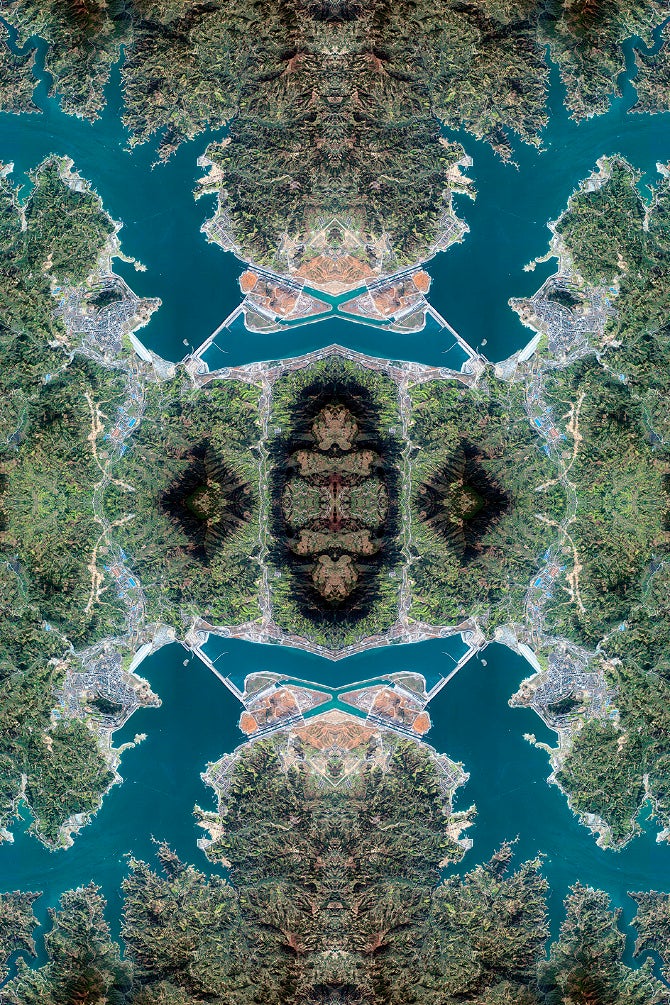 Three Gorges Dam, Sandouping, Yiling, Hubei, People's Republic of China. 2010-11