Capturing the fine art of skateboarding
"As a skateboarder you are constantly searching for spots to skate; as a photographer you are doing a similar thing."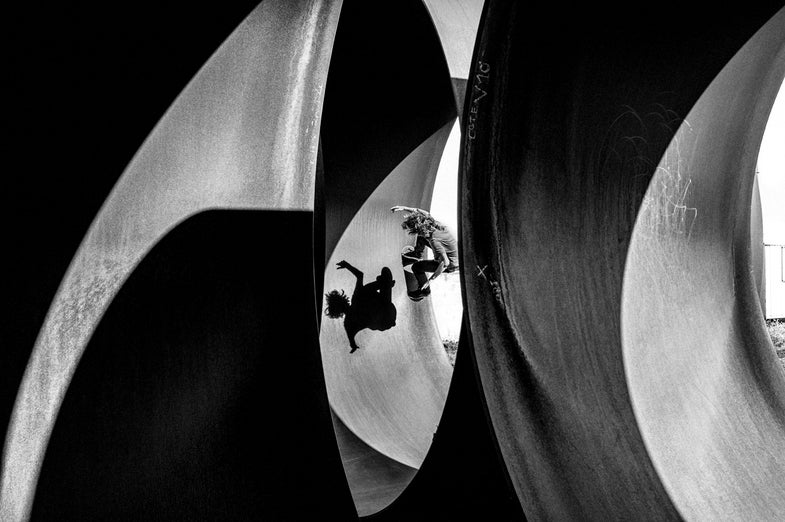 Most skateboard photography is hyper-focused on the technical details and the action of a trick, but French photographer Fred Mortagne (more commonly known by his nickname French Fred) isn't most photographers. In his first book, Attraper Au Vol, which roughly translates to To Catch in the Air, Mortagne takes a wide view of skateboarding and the culture that surrounds it.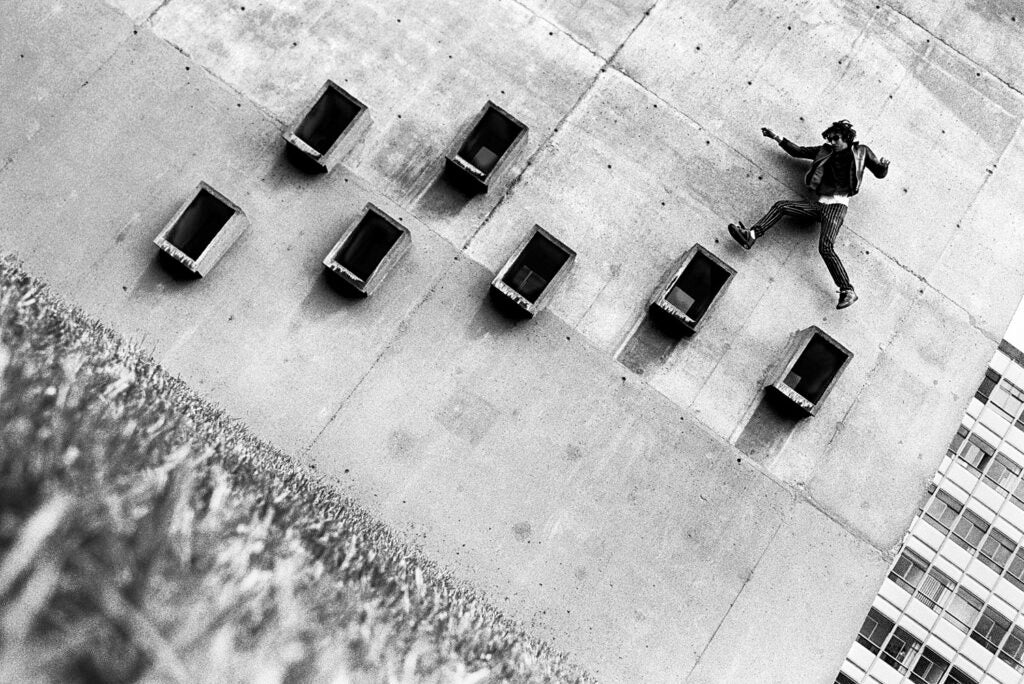 Compiled from an archive spanning 15 years, in many of Mortagne's high-contrast images the skateboarders appear very small within the frame, almost dwarfed by the architecture in the streets that surround them.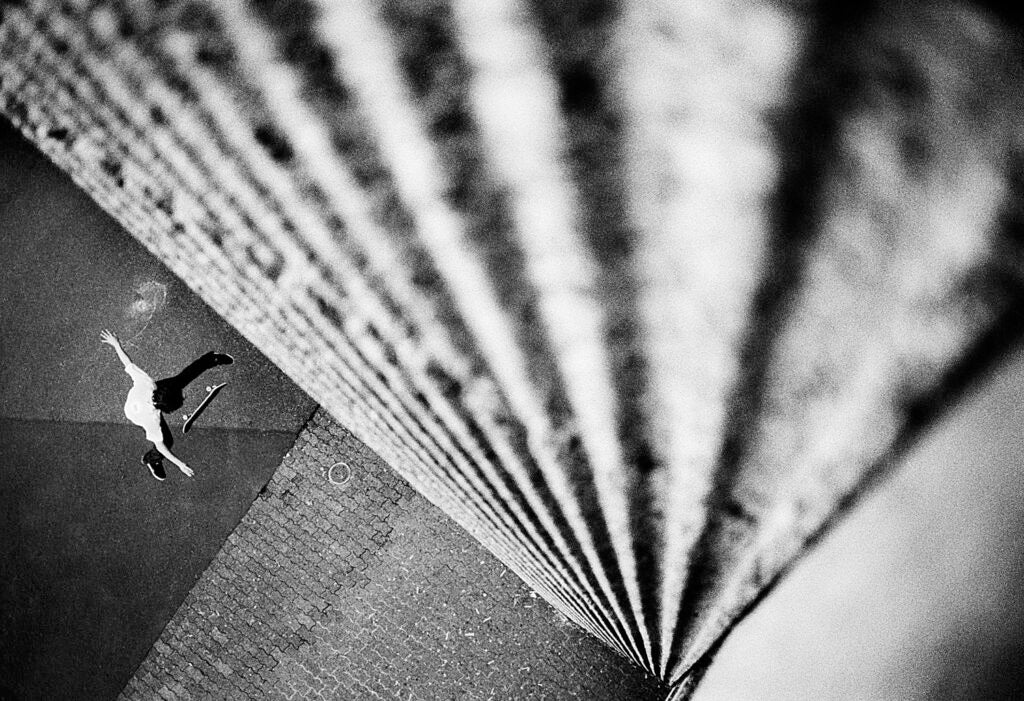 "In skateboarding the environment is as important as the tricks," Mortagne says regarding the composition of his images.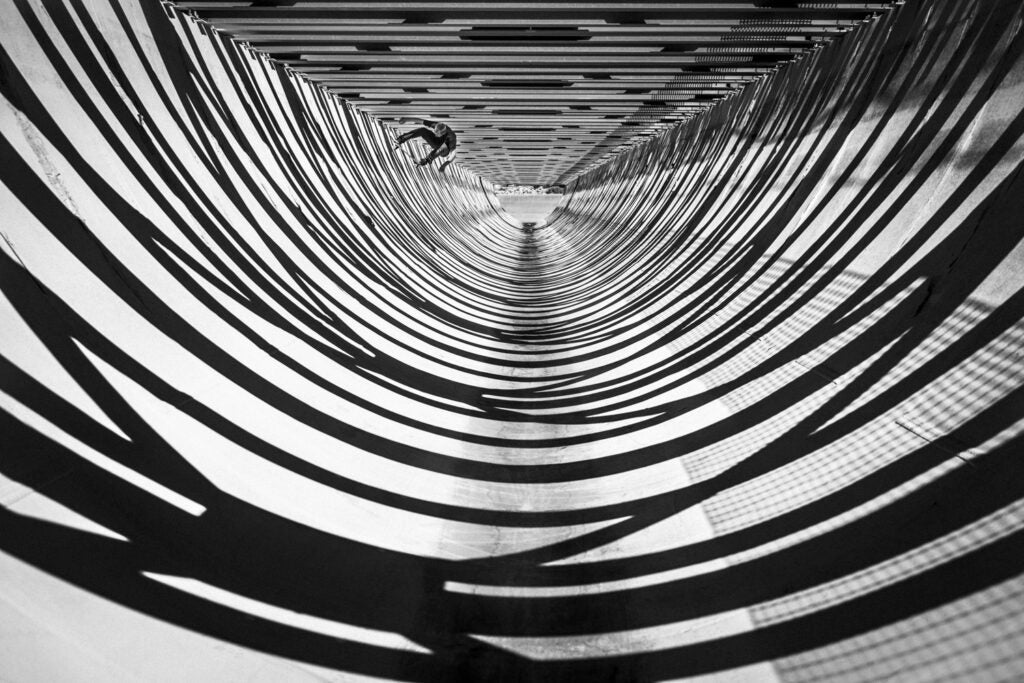 A lifelong skater and self-taught photographer, Mortagne started his career directing skateboard videos. He picked up a camera for fun and in the early years of shooting, he says, he wasn't looking at a lot of work by other photographers—most of the time he had trouble getting published in the typical skateboard magazines.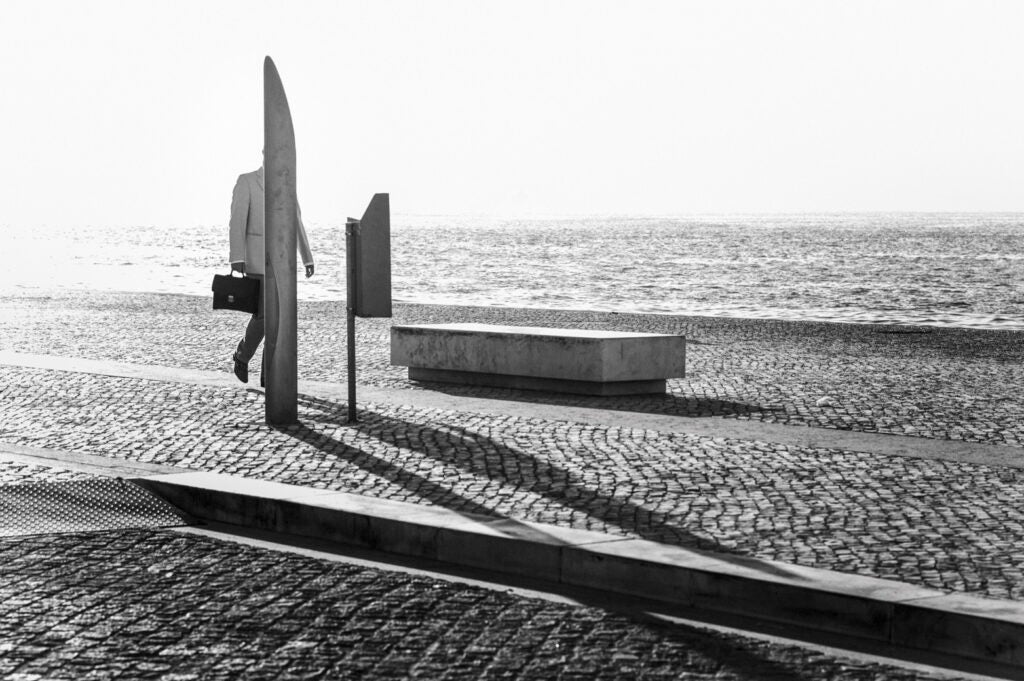 "The tricks in my pictures aren't super technical and for a lot of magazines that doesn't work," he explains. "But I've never conformed my work to the trends in skateboard photography. I've always just kind of done my own thing."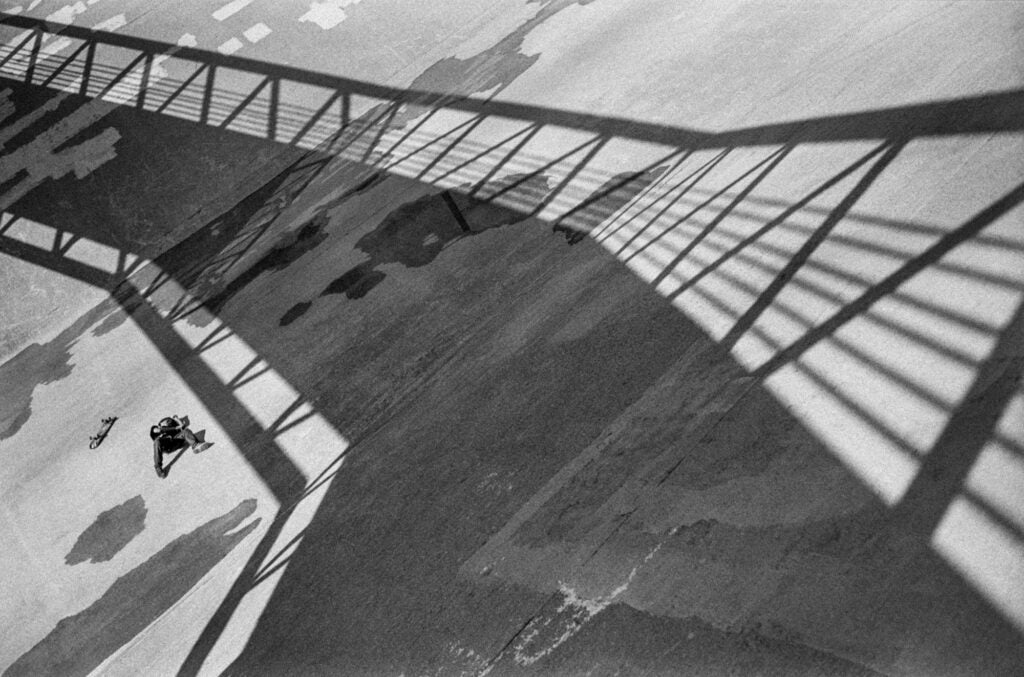 Mortgage says through his friendship with Ed Templeton he discovered the culture of photography. Prior to that he was really just following his gut instincts or what looked good—a creative impulse that no doubt was fueled by his passion for skateboarding.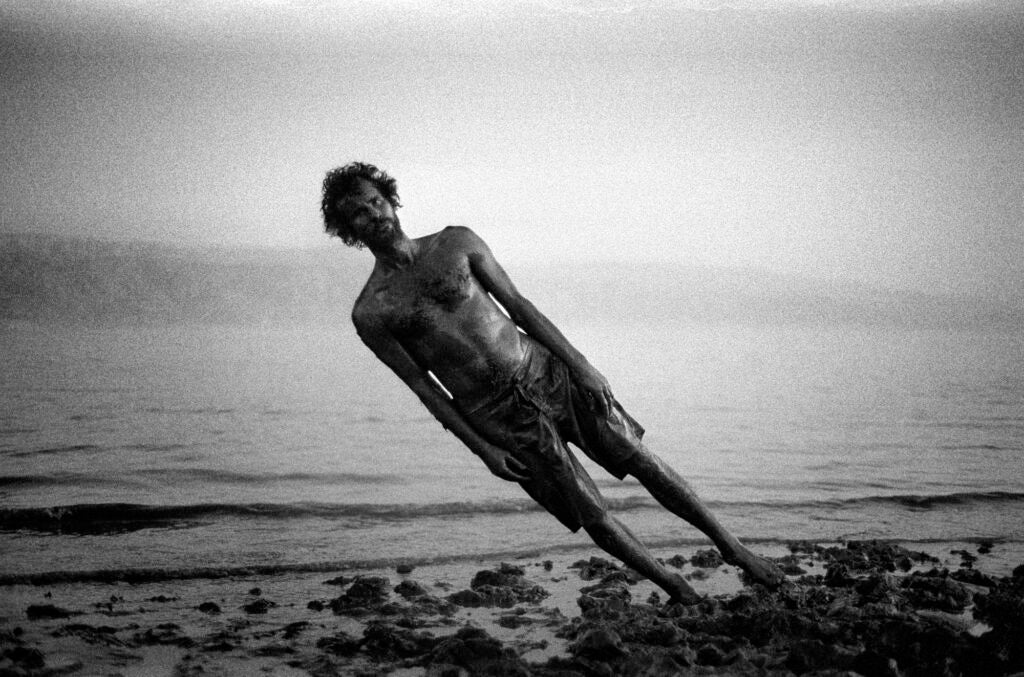 "As a skateboarder you are constantly searching for spots to skate," he says. "As a photographer you are doing a similar thing, but it's about being in the streets and looking for spots to make pictures."
Attraper Au Vol *is available through Um Yeah Arts.