The Bronx photo league documents Jerome Avenue
"We're training and empowering working class people in the Bronx to represent their own images and their own communities."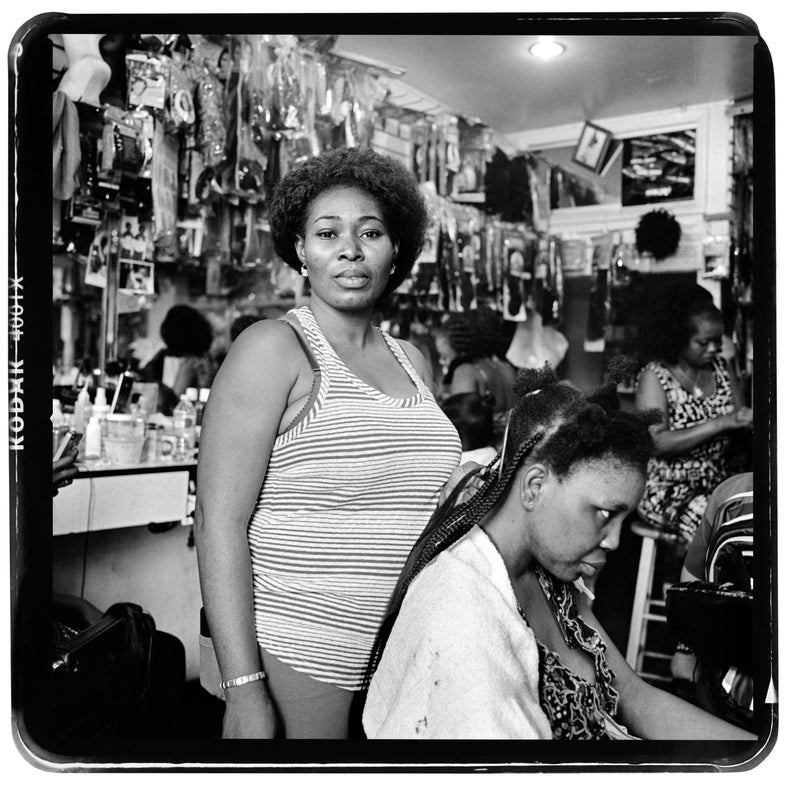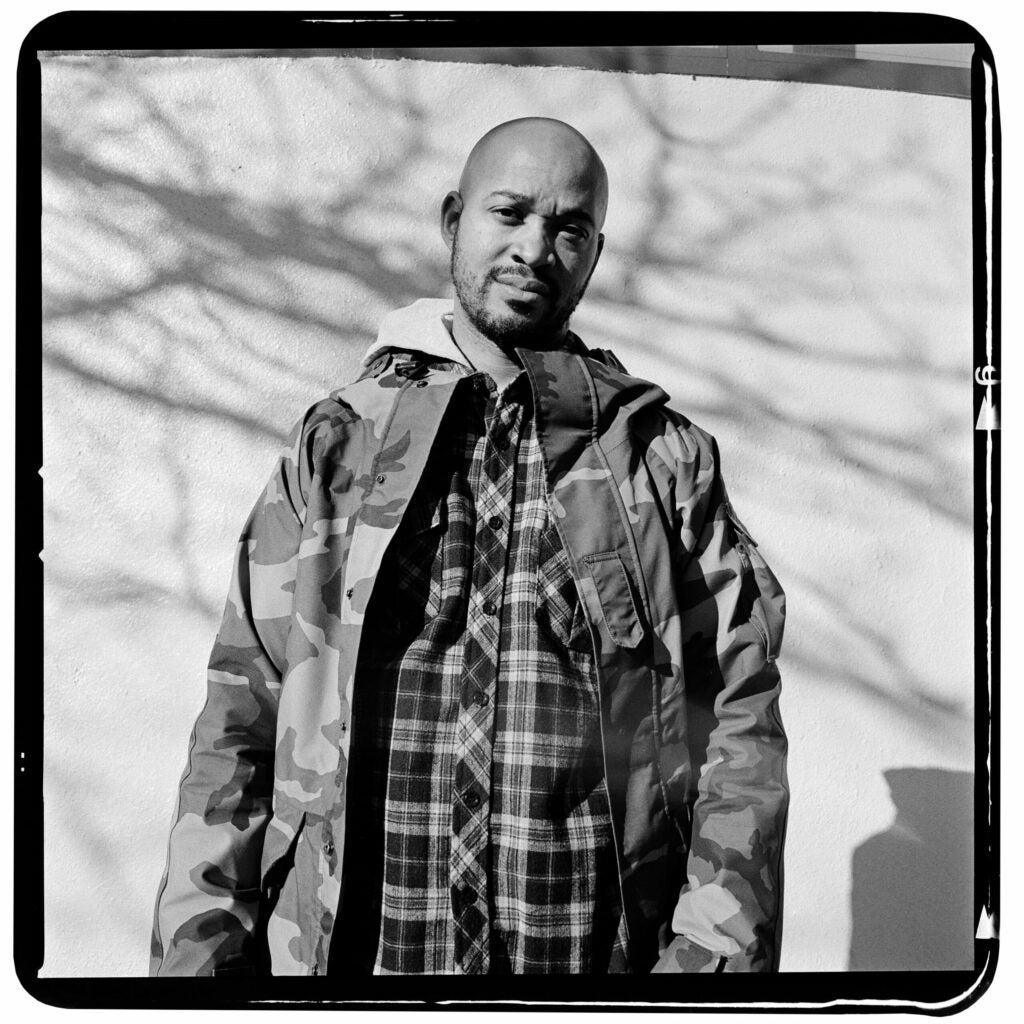 Jerome Avenue stretches 5.6 miles through the Bronx, one of the borough's longest roads. Between 167th Street and 184th, the street is home to a vibrant community of workers and tradespeople, with auto repair shops, factories, and independent family-owned businesses. It's a culture that defies the corporatization that has consumed so much of New York City, a place where working class New Yorkers still make a living.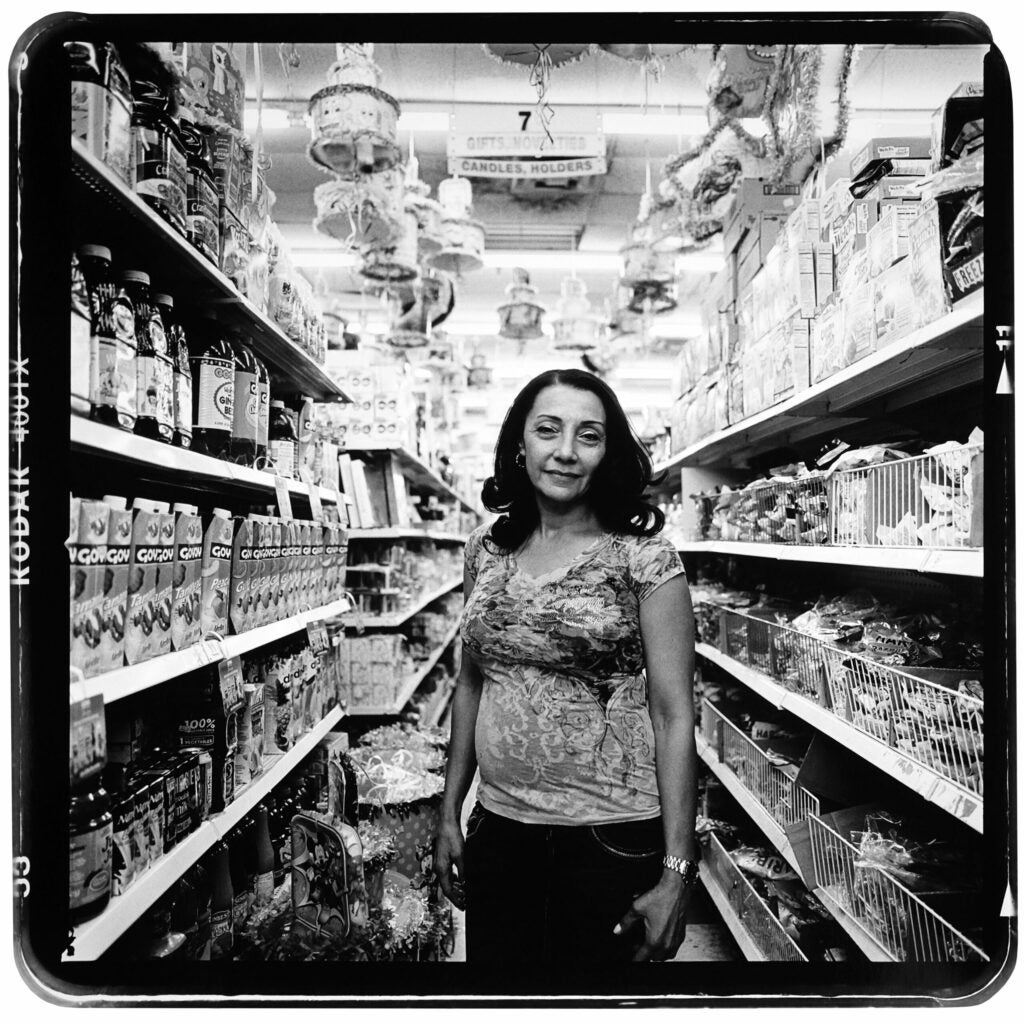 But the city is planning to rezone this strip and its surrounding neighborhood, a change that will allow for eleven-story buildings and may overrun the area with expensive housing that will price out longstanding residents. A group of local photographers called the Bronx Photo League is working to document the neighborhood before it is drastically changed by gentrification. The Jerome Avenue Workers Project, first displayed inside of a Bronx auto body shop, is now documented in a book, Jerome Ave.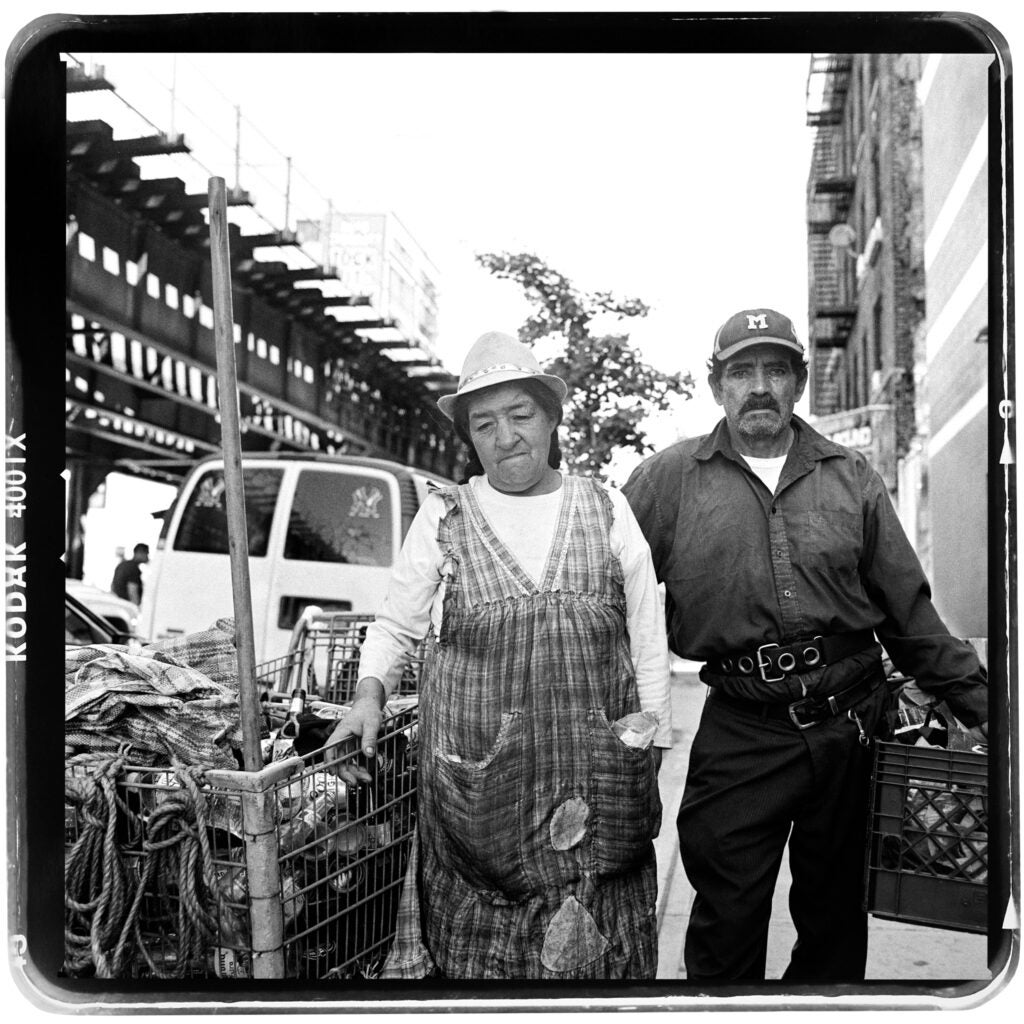 The book features 93 black-and-white photographs, ranging from a portrait of a hairdresser in her salon, to auto mechanics at work, to vendors on the street. Captions incorporate interviews with local workers and residents discussing their lives, families, careers, homes and, more.
The League's 18 members all live in the Bronx. "We're training and empowering working class people in the Bronx to represent their own images and their own communities," says photojournalist Michael Kamber, who helped start the Bronx Photo League last year out of the Bronx Documentary Center, a nonprofit, justice-oriented gallery and educational space he opened in 2011.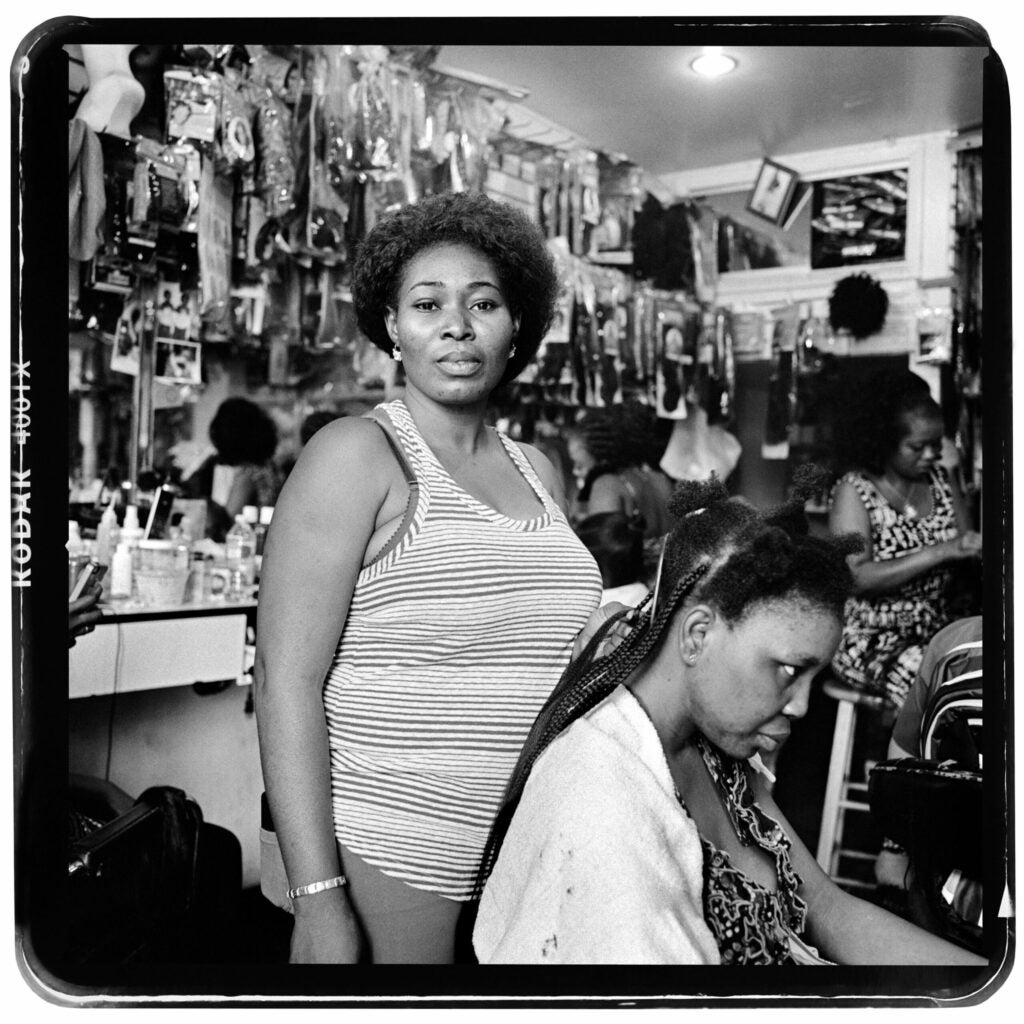 Looking at the book, Kamber points out a photo of a man named Josè Cruz standing in front of stacks of tires at Diffo Auto Glass & Flat Fix: "He came to the Bronx 25 years ago, fleeing the civil war in El Salvador. He found refuge in the Bronx, made a living in the Bronx, supported his family in the Bronx on Jerome Avenue. He's a lifelong mechanic. He doesn't speak much English … And he says, 'if Jerome Avenue goes, there's no place left in this city for me anymore.'"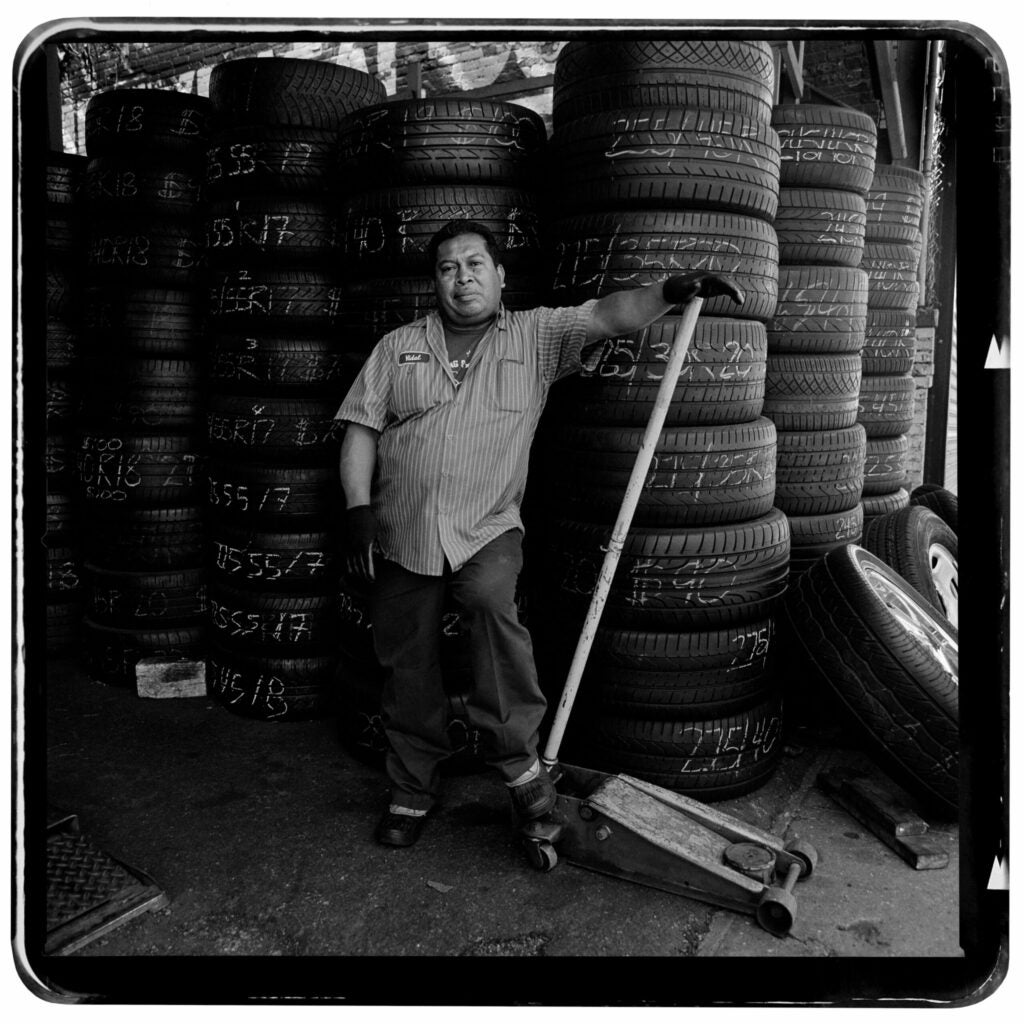 Bronx Photo League member Rhynna M. Santos was born in Puerto Rico, but spent years coming to the Bronx with her family to visit relatives. "I've been coming here since I was a little kid," Santos says. "We moved to the United States when I was 8 years old, and in that move, we lost all of our photographs. So I've always been fascinated by family photos. We couldn't afford cameras, and we couldn't go to Sears for a family portrait. As I grew up, I saw how important that was, having photos to document your own family history."
As an appreciator of art and photography, Santos had always been struck by how rarely she'd see people who looked like her reflected in work at major institutions. "I never thought I could really be a photographer for real. That was just a secret fantasy I always had." But three and a half years ago, she discovered the Bronx Documentary Center, which she says altered the trajectory of her career. She stresses the importance of spaces that make art and photography resources accessible for low-income photographers of color.
For the Jerome Avenue Workers Project, Santos largely focused on photographing women workers, including a woman from Puerto Rico working as a cashier at a 99-cent store who she interviewed on the job. "A lot of the time, we were the first ones to tell people about the rezoning," says Santos. "It was heartbreaking to have to tell them. She said, 'Oh my god, what's going to happen to my customers? Where are they going to get their milk and bread?' She was worried about them. And I asked, 'Well what about you?' She said she came here to put her son through college, and now her son is in college. It brought me to tears because people who have the least always think of others first and give the most."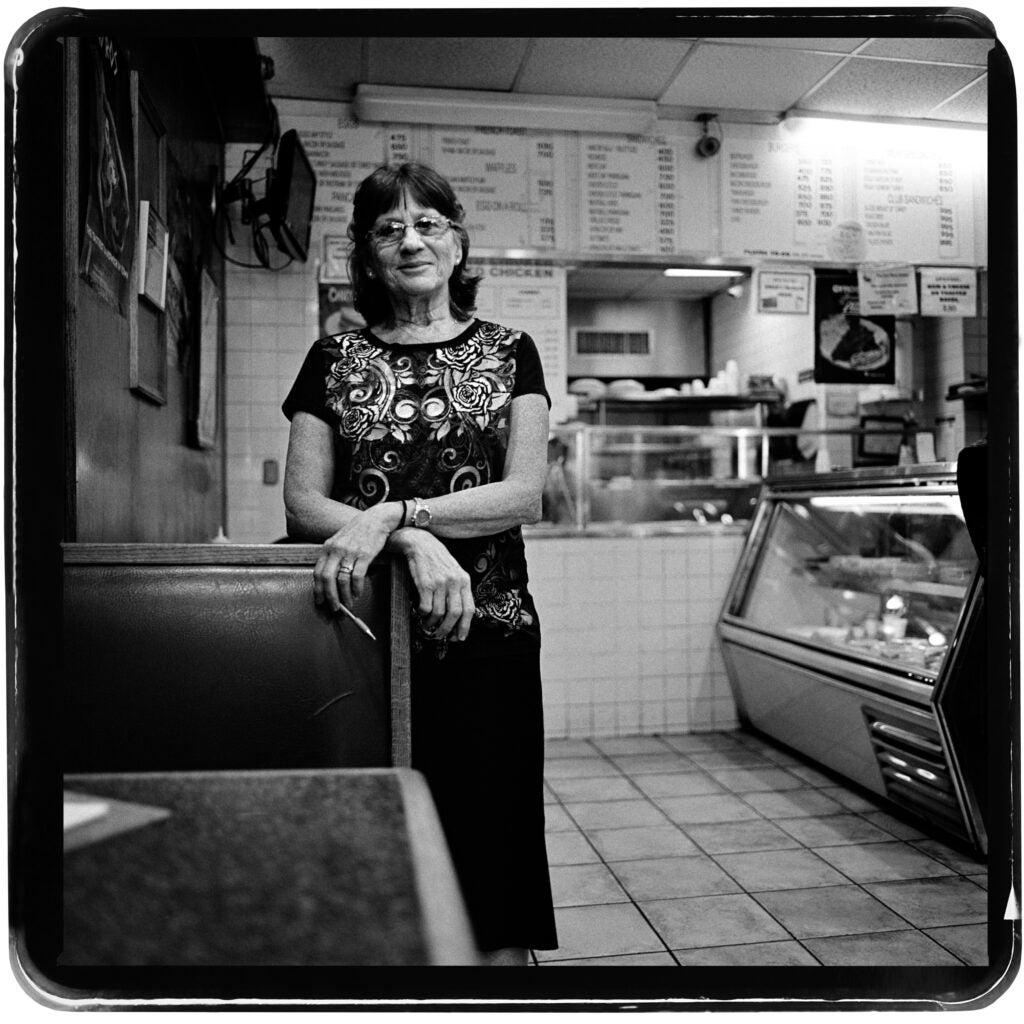 There is a heightened level of care that Bronx Photo League photographers have for the stories of their neighbors. For Santos, it's important to document the Bronx and help others to see the neighborhood as beautifully as she does every day: "I admire the people who live here. And the struggle, and the life lessons. I always try to carry that with me."