The Best Photojournalism of the Week: March 16, 2012
Be sure to check out our archive of past Photojournalism of the Week galleries, where you will find more great … Continued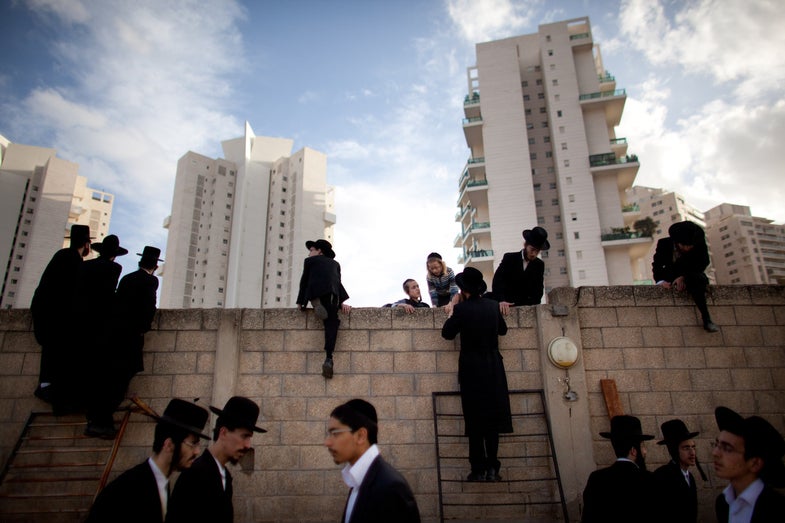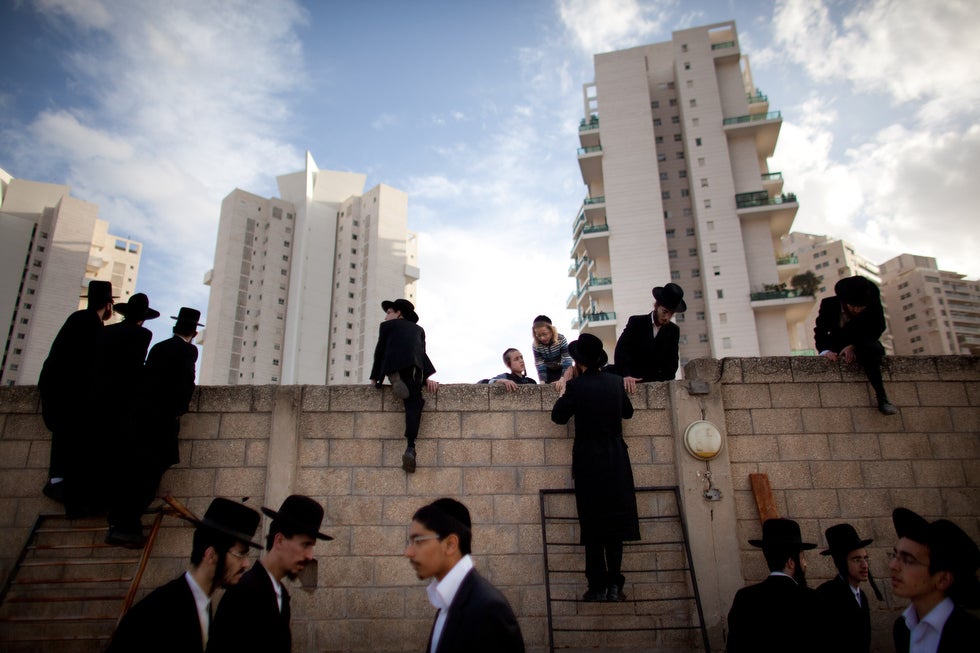 Funeral Of Ultra-Orthodox Rabbi Moshe Yehoshua Hager
Photographer Uriel Sinai captured this image of ultra-Orthodox Jews attending the funeral of Rabbi Moshe Yehoshua Hager in Bei Brak, Isreal. Hager, who died at the age of 95-years-old, was the head of Israel's second largest Hasidic community. Sinai, who is a stringer for Getty, recently won first prize in the annual World Press Photo contest for his work in the region. You can see more of Sinai's images on his Website.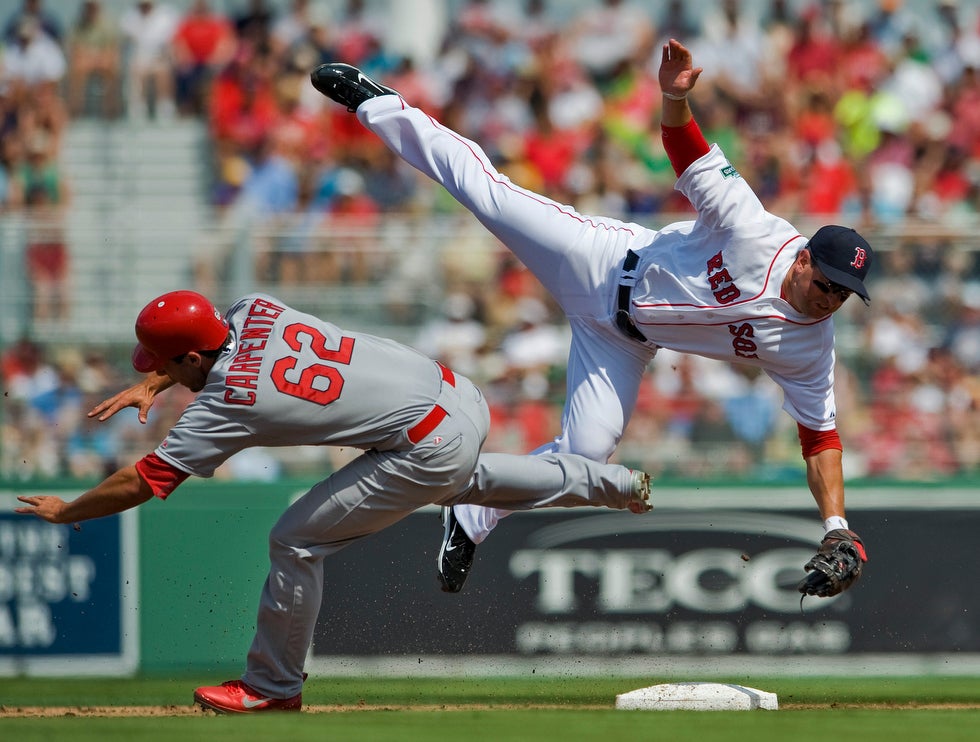 St. Louis Cardinals baserunner Carpenter upends Boston Red Sox shortstop Punto on a double by St. Louis' Komatsu during a spring training baseball game in Fort Myers
This impressive high-speed fast-shutter image, captured during a Red Sox vs Cardinals spring training game, was shot by Reuters photographer Steve Nesius. A former photo editor for the Associated Press, Nesius now covers a wide range of photographic assignments in the Tampa Bay-area for a variety of clients, including Reuters.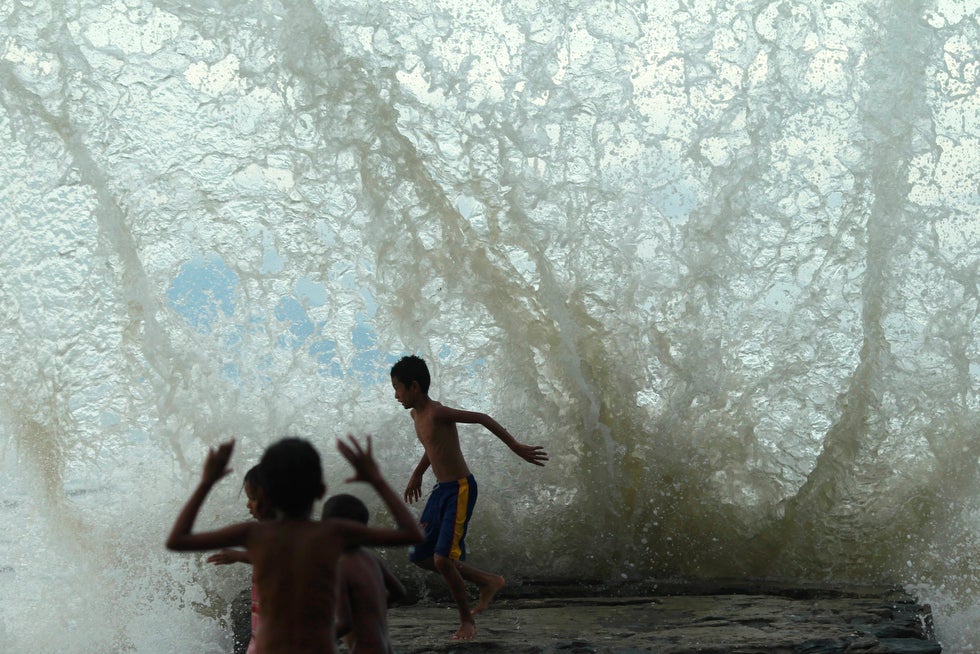 An East Timorese child runs as sea water hits the wall on Dili beach
Eastern Timorese children run as water hits a seawall at Dili Beach on the tiny nation's north coast. Reuters photographer Beawiharta, who made this image, often updates his blog page on the Reuters' Website, you can keep up to date with his shooting adventures here.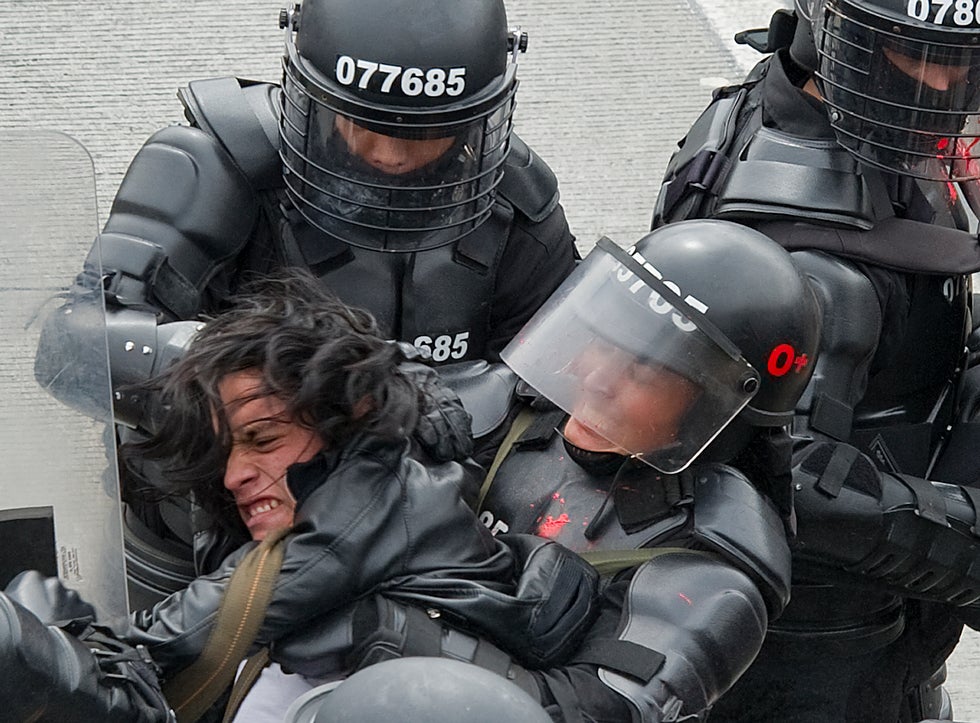 A student protesting against the high pr
Riot police arrest a student protesting Columbia's public transportation system during a clash in the city of Bogota. Luis Acosta, who made the image, is a Getty Images staffer covering the Columbian region.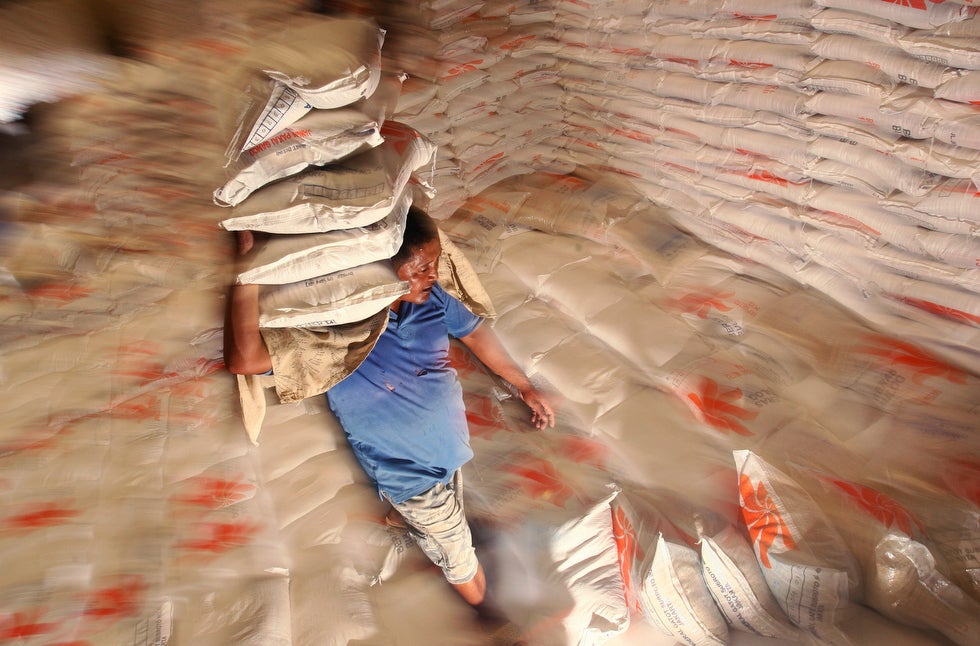 To match Interview INDONESIA-RICE/BULOG
Reuters photographer Yusuf Ahmad made this photo of a worker carrying bags of rice into a storage facility in Indonesia's South Sulawesi province as part of a story on food inflation in the region. You can see more of Ahmad's images on his Lightstalkers page.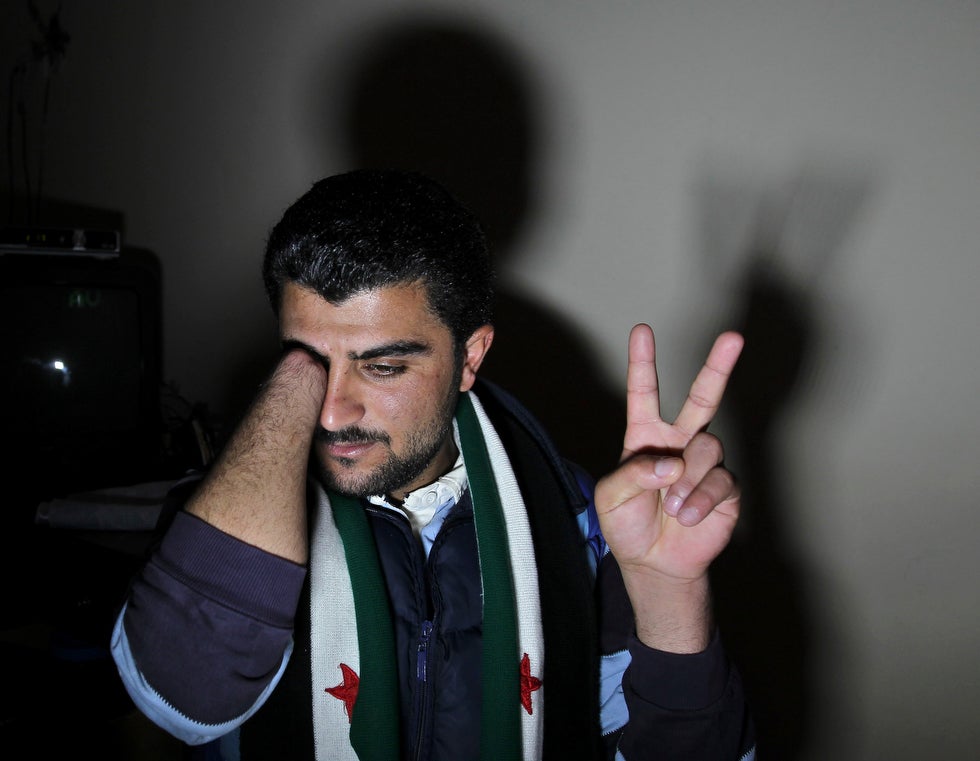 Zaher Al Hariri, speaks to the media in Amman
Reuters photographer Ali Jarekji captured this powerful image of Zaher Al Hariri, a Syrian citizen, speaking to the media, after an ordeal in which Syrian security forces chopped off his right hand at a local hospital. Al Hariri had originally gone to the hospital to address a bullet wound he sustained during a pro-democracy rally (fired by Syrian security forces).
Be sure to check out our archive of past Photojournalism of the Week galleries, where you will find more great work.