Baltimore's Freddie Gray Protests from the Photographer's Perspective
Exhibition at MICA looks back at the days of unrest in Baltimore following Freddie Gray's death in police custody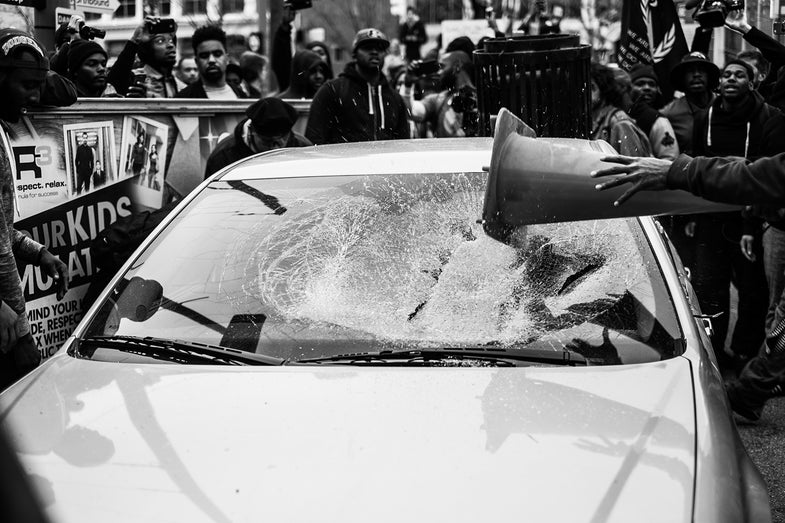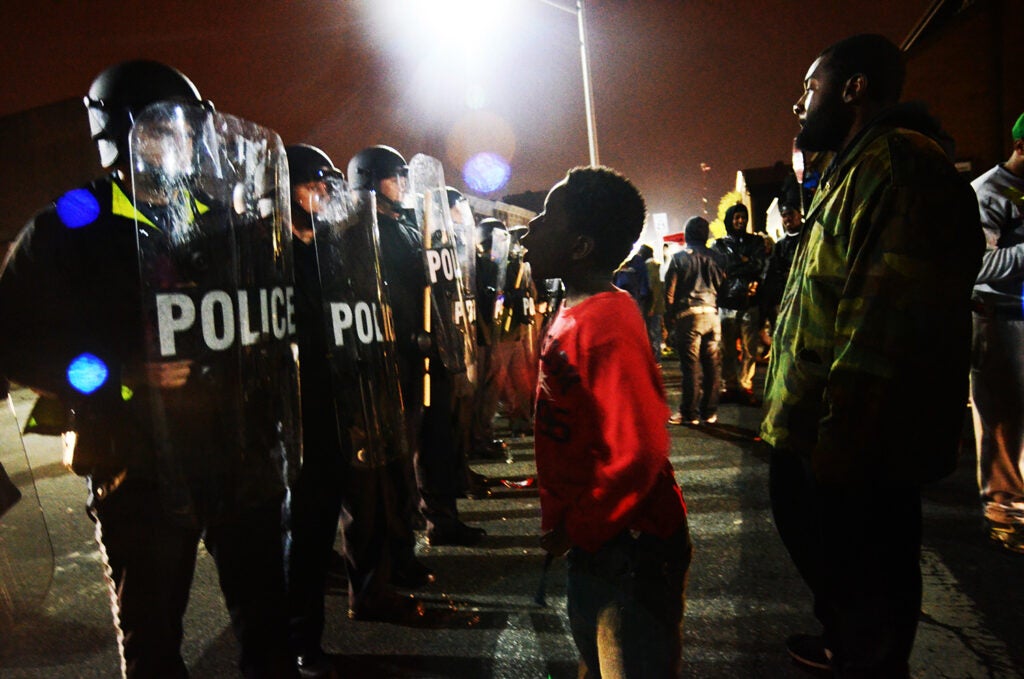 A group exhibition currently on view at Baltimore's Maryland's Institute College of Art looks at the social and racial issues that gripped the city of Baltimore in the days following Freddie Gray's death. Among the artists are three three photographers who took to the streets in 2015 to document the protests as they unfolded: Devin Allen, J.M. Giordano and Nate Larson.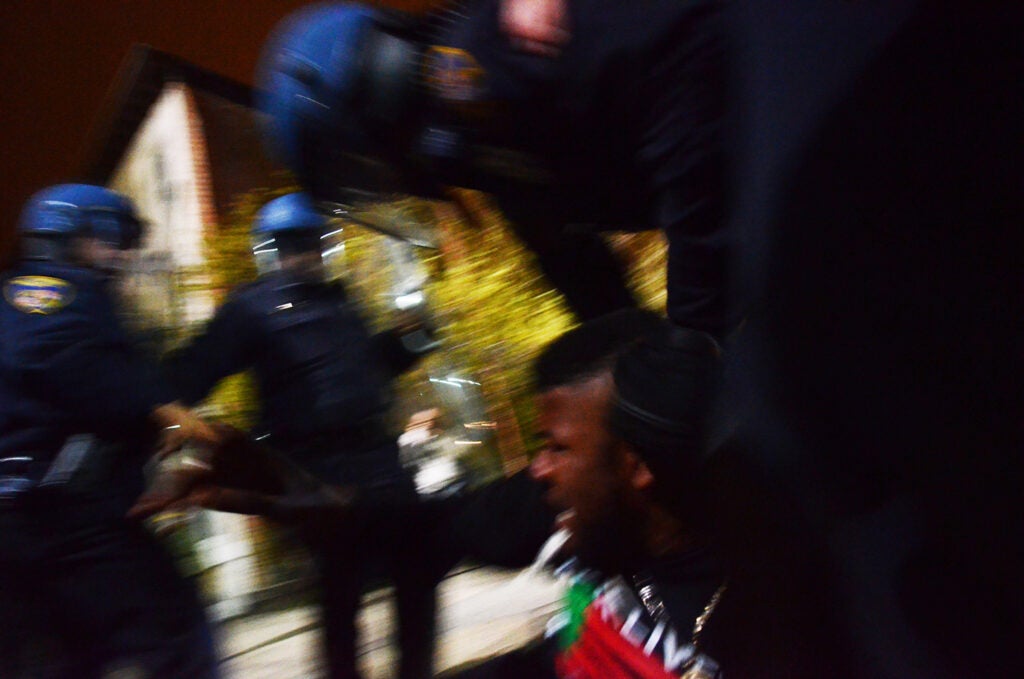 For Allen and Giordano it was important to accurately capture what was happening in the streets during the protests. Giordano, who works as the photo editor for the Baltimore City Paper, began photographing the day the protests began. "It seemed like any other anti police protest, but exploded during the week," he said.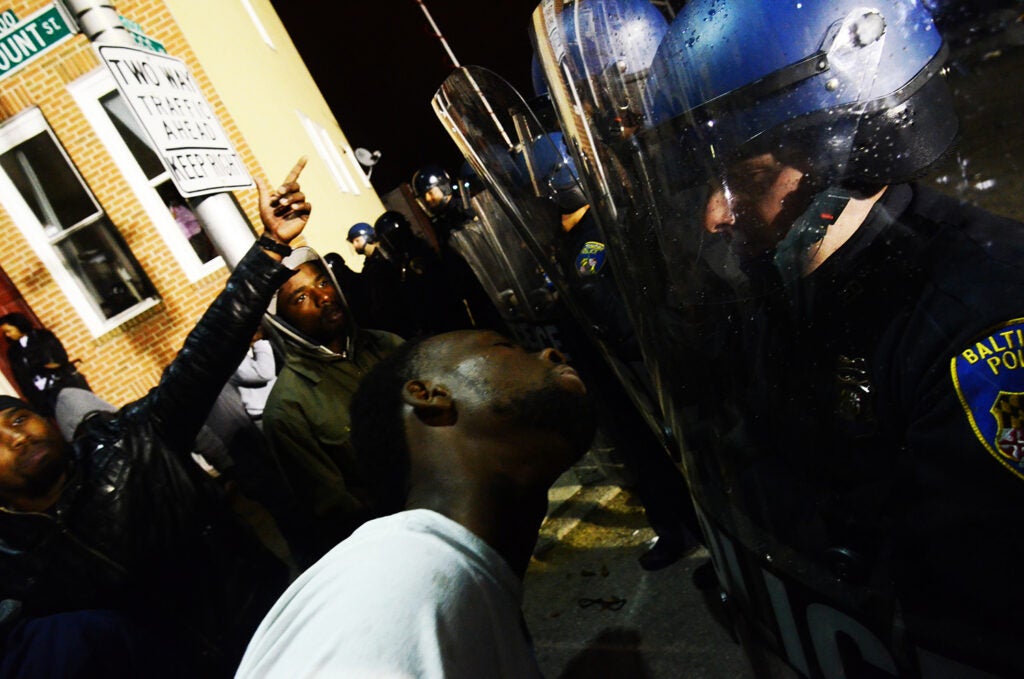 At one point while Giordano was in the fired shooting he was tackled by police officers who tried to take his camera. "I kept shooting and caught an officer getting ready to strike a protestor with a baton," he recalls. "It's in motion, immediate, timeless and pretty freaking scary."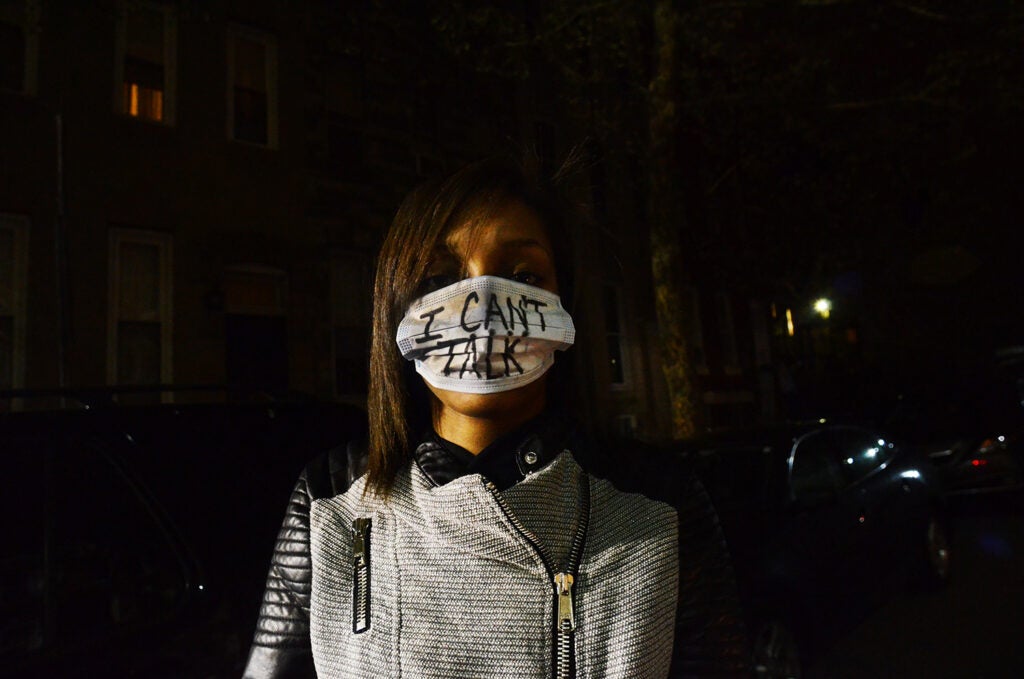 Nate Larson took a slightly different approach to covering the protests. Although Larson was also in the streets, and estimates he shot about 1,600 photographs during the time period, his series Holding the Line focused on accountability and creating a record of who was there through the form of portraits.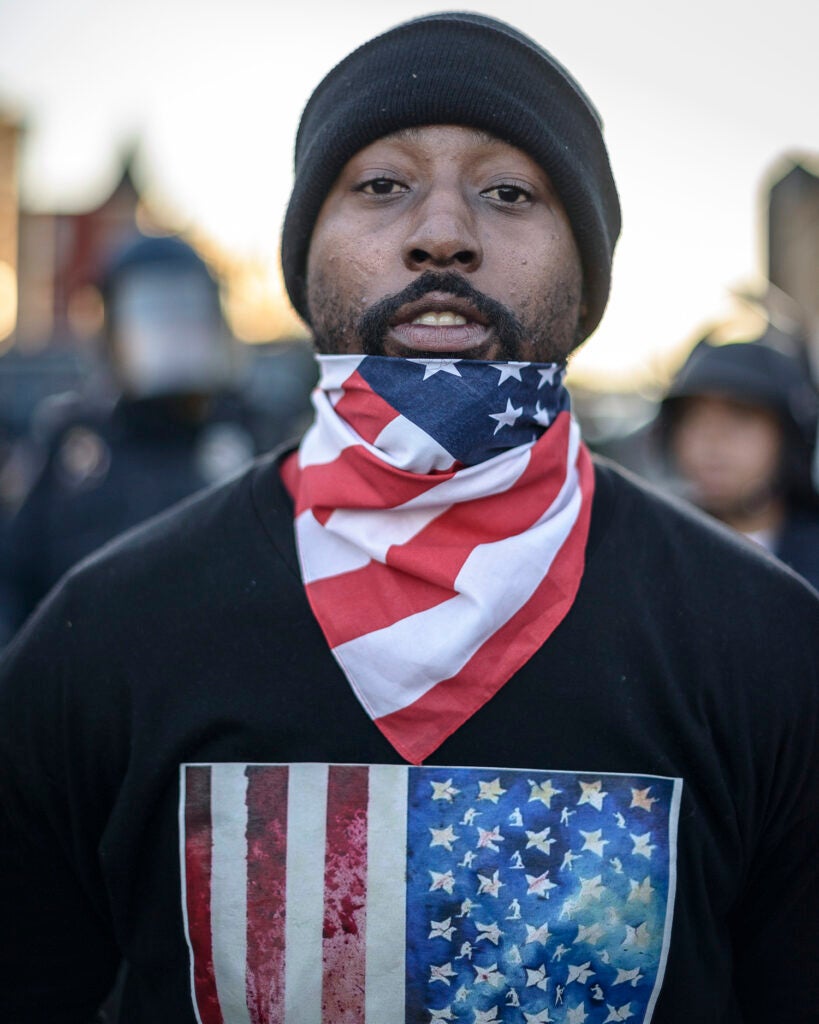 Larson recalls that at one point during the protests police officers in full riot gear, many who were not wearing badges or nameplates, began forming a human wall to hold back protestors.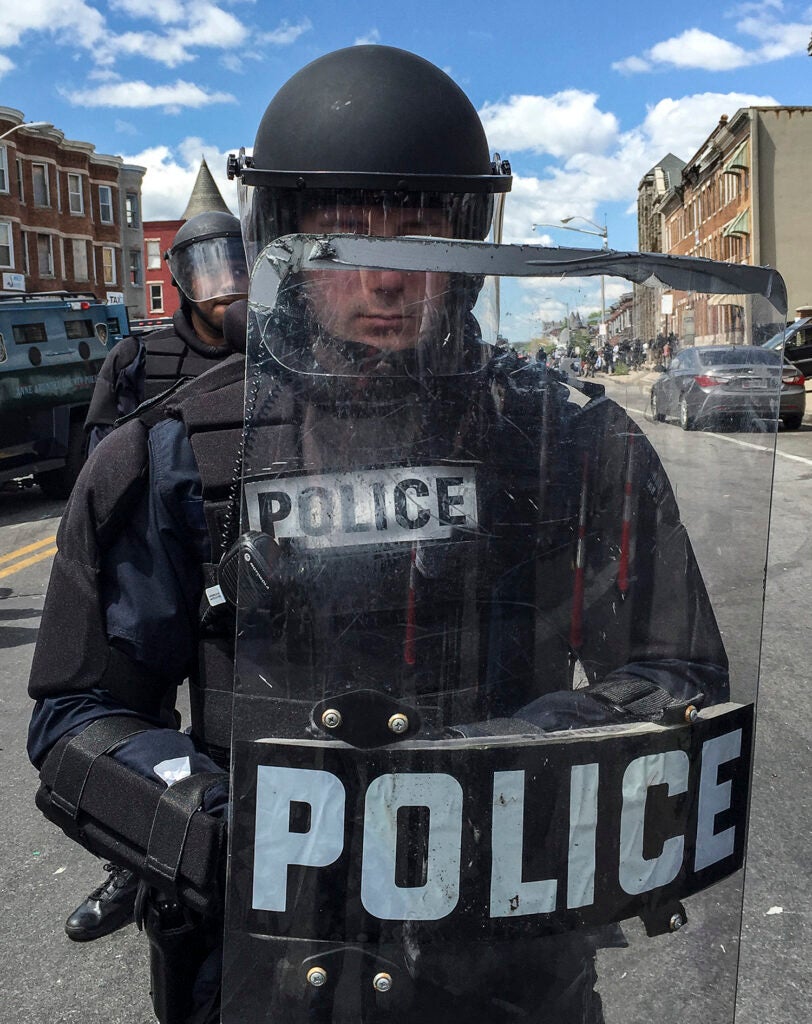 "I made several photographs of the complete line of officers before deciding to make individual portraits of the officers as a record of those present," Larson says. "I posted those photographs to social media, in case anything were to happen, so that there was a public record of the officers present."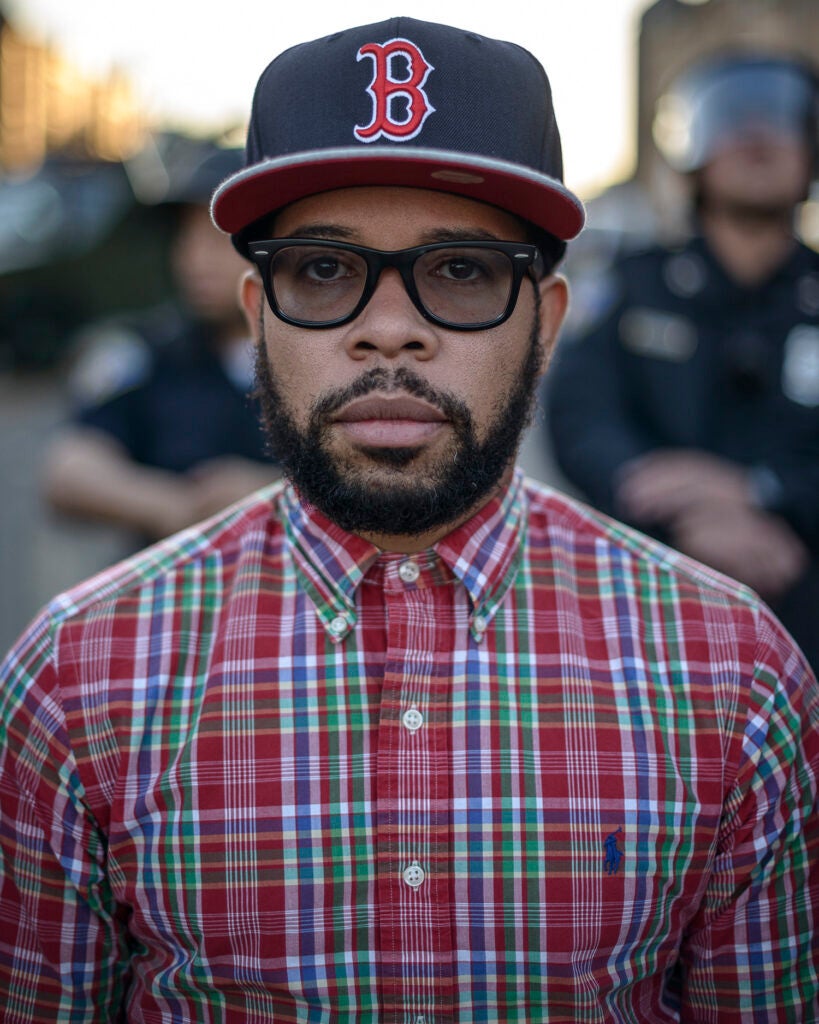 When Larson returned to the scene later that evening 26 protestors had formed their own wall, facing the police, as a way to protect the crowd. "Someone kept calling out. 'Don't give them an excuse to hurt us,'" Larson recalls.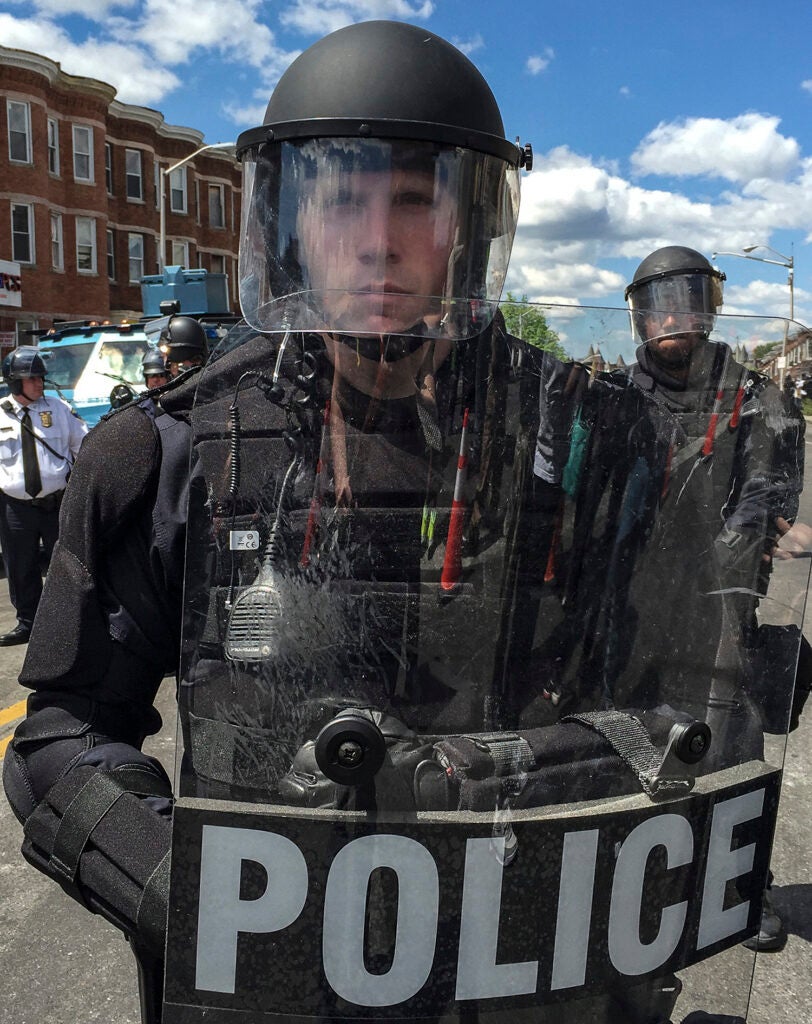 Both Larson and Giordano believe that the images they captured during the protests have helped contribute to the history of Baltimore.
"Nothing sticks with viewers quite like a still photograph," says Giordano, "which is why I think still photography isn't obsolete."
Baltimore Rising will be on view through Nov. 23 at MICA.