Photojournalism of the Week: April 27, 2012
Be sure to check out our archive of past Photojournalism of the Week galleries, where you will find more great … Continued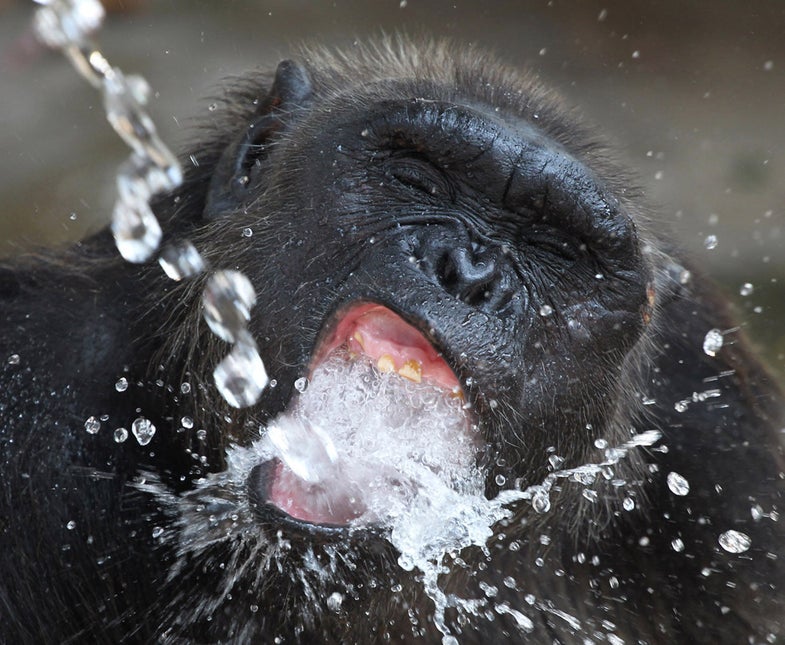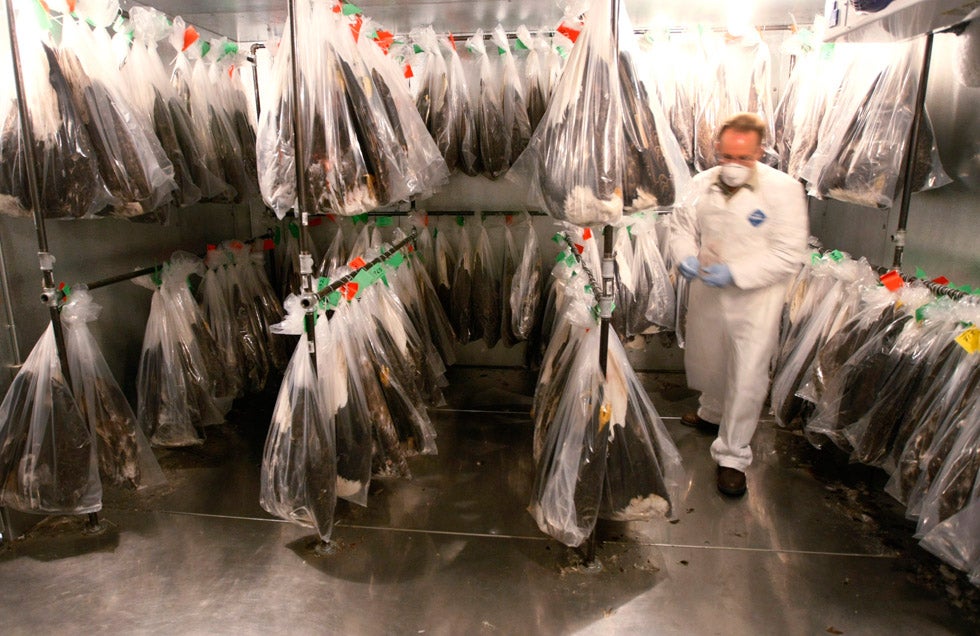 To match story USA-RELIGION/EAGLES
A Wildlife Repository Specialist walks through a freezer containing hundreds of dead eagles ready for shipment to Native American tribes who use the feathers, talons and whole carcasses for religious rituals. Rick Wilking, a former Reuters staffer and White House photographer, now works as a freelancer based in Denver. See more of his work on his site.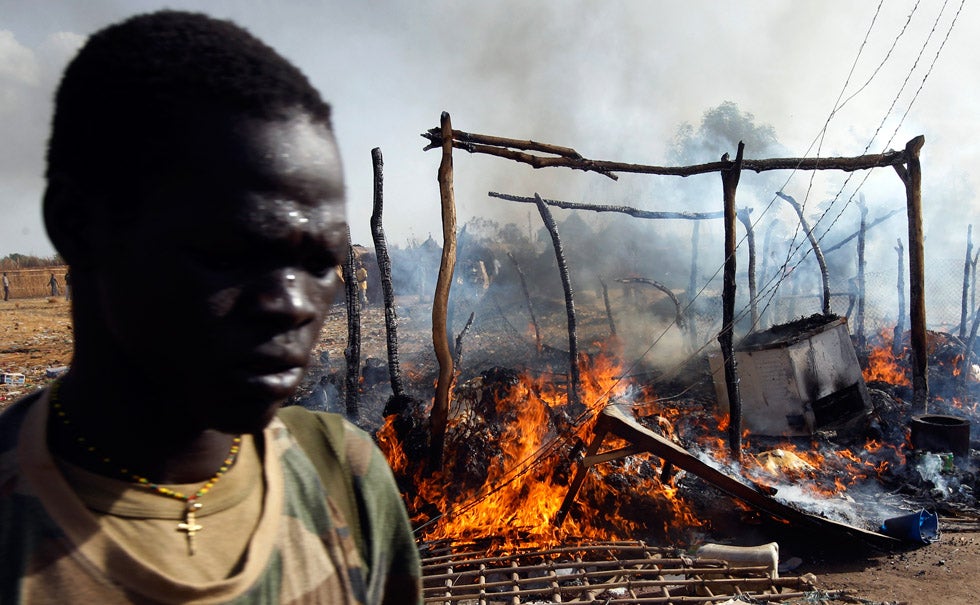 A SPLA soldier walks in a market destroyed in an air strike by the Sudanese air force in Rubkona near Bentiu
A soldier walks past a destroyed market in South Sudan, the result of airstrikes carried out by Sudanese warplanes. Violence sprung up between the two African nations due to a dispute over ownership of a major oil field. Goran Tomasevic is a well-respected conflict photographer and staffer for Reuters. He is based in the region and covered South Sudan's struggle for independence. In both 2003 and 2005 he was awarded Reuters Photographer of the Year.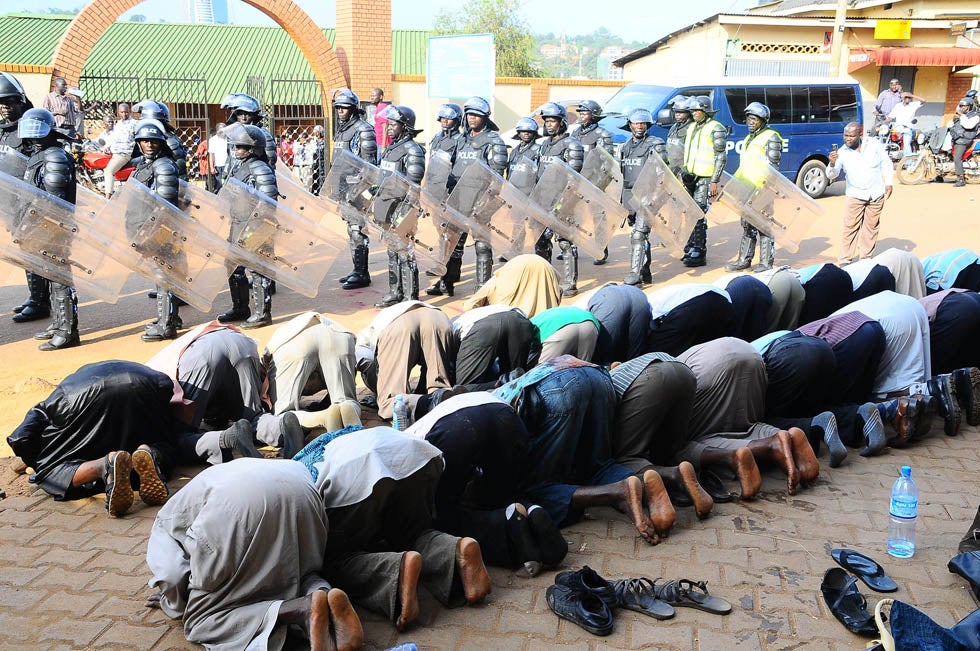 Muslim protestors pray near Ugandan anti
Muslim protestors pray near Ugandan anti-riot police on the streets of Kampala. Kasamani Isaac is a photojournalist based in Uganda who works for the Daily Monitor, the leading independent paper in the region. He is also a stringer for Getty Images.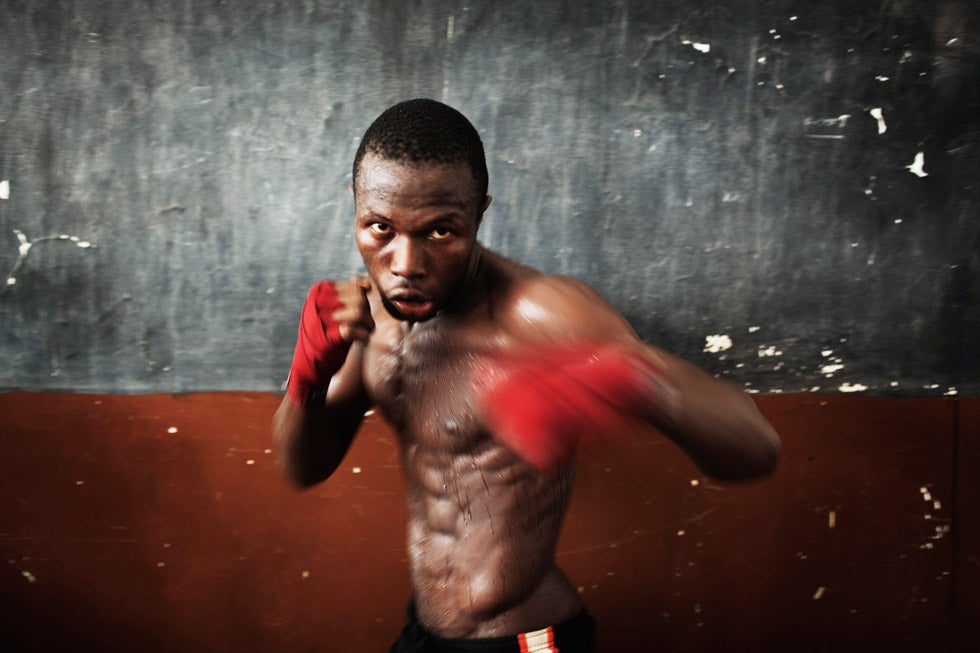 Olympic boxing hopeful Abdul Rashid Bangura training at the national stadium in Sierra Leone's capital Freetown
Olympic hopeful Abdul Rashid Bangura, 27, shadow boxes while training at the national stadium in Sierra Leone's capital, Freetown. The Sierra Leone boxing team is currently struggling to raise enough money to send their athletes to the 2012 Olympic games. Finbarr O'Reilly is Reuters chief photographer for West and Central Africa and is based in Senegal. Follow him on Twitter to keep up to date with his incredible images and check out more of his work on his site.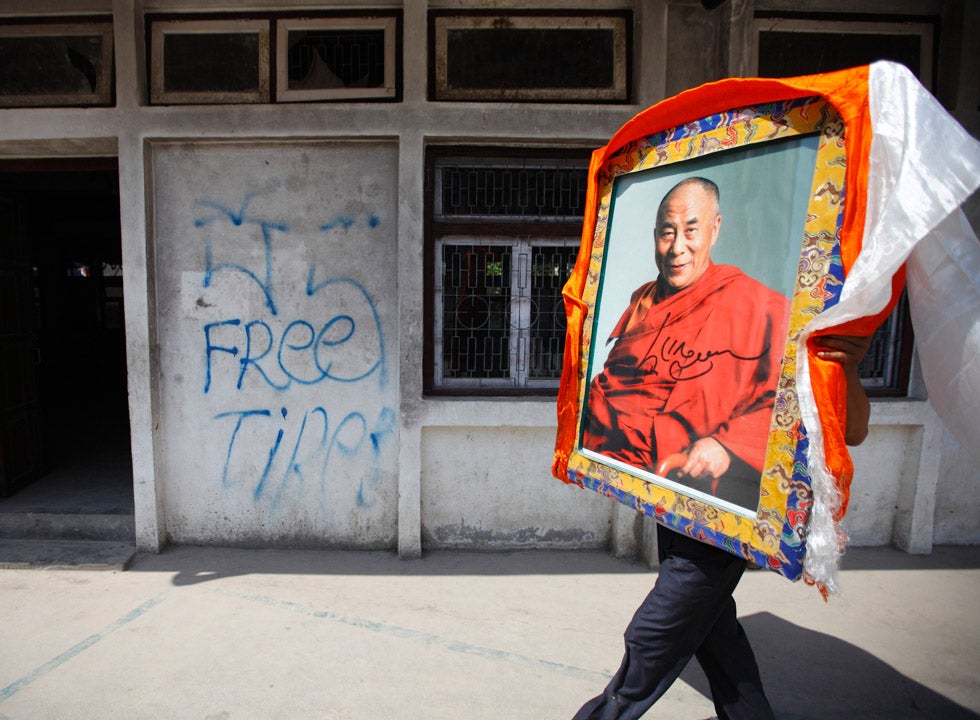 A Tibetan man carries a portrait of their spiritual leader Dalai Lama after marking the 23rd birthday of the 11th Panchen Lama in Kathmandu
A Tibetan man walks down the street carrying a portrait of the Dalai Lama in Kathmandu, Nepal. Navesh Chitrakar is a Reuters staff photographer based in Nepal. You can see a fantastic portfolio of his work from the region on the Reuters site.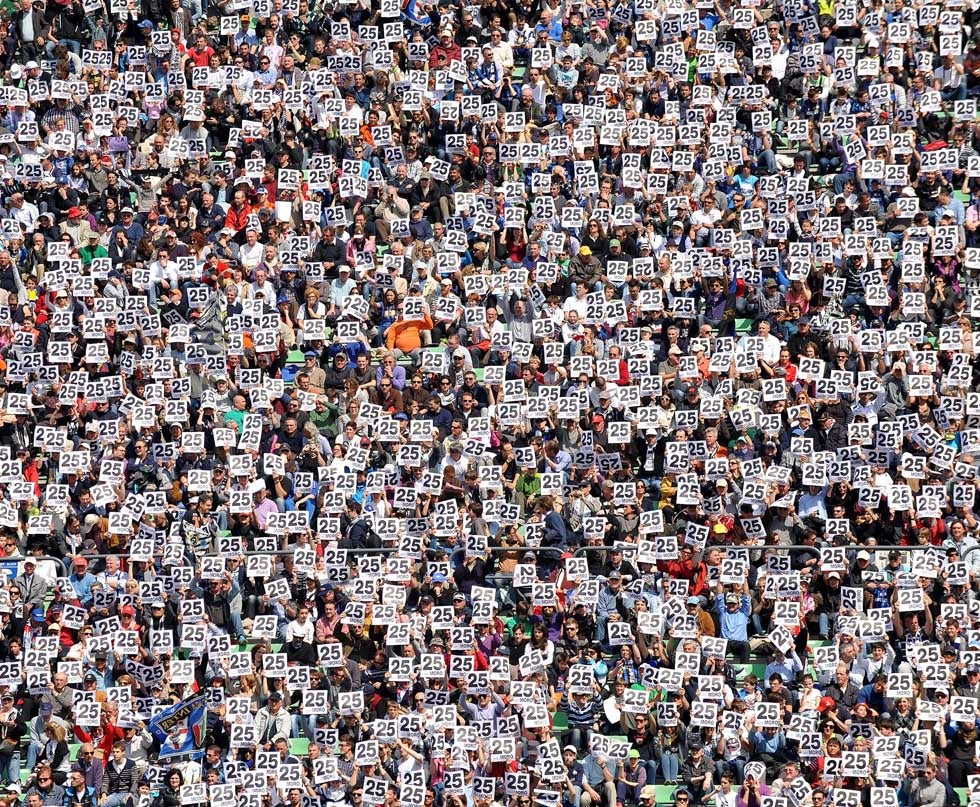 Udinese's supporters hold placards writt
Italian soccer fans hold up the number 25 in remembrance of midfielder Piermario Morosini, who passed away earlier this month from cardiac arrest during a match. Simone Ferraro is a stringer for Getty Images and AFP. You can see more of her sports and news photography on SimoneFerraro.com.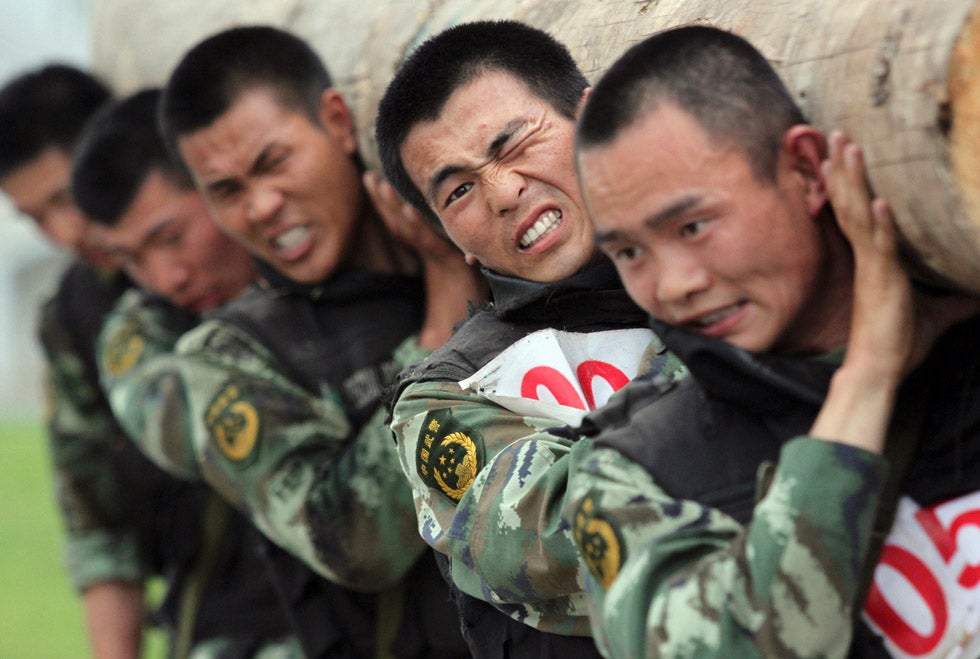 Paramilitary police react as they carry a log on their shoulders during a training at a military base in Nanjing
Chinese paramilitary police train at a base in Nanjing, China, by carrying a log on their shoulders.
Be sure to check out our archive of past Photojournalism of the Week galleries, where you will find more great work.