20 Inventive Photographers to Follow from the 2014 Source-Cord Prize
With editorial budgets shrinking across much of the industry, awards have increasingly become a means by which photographers gain exposure … Continued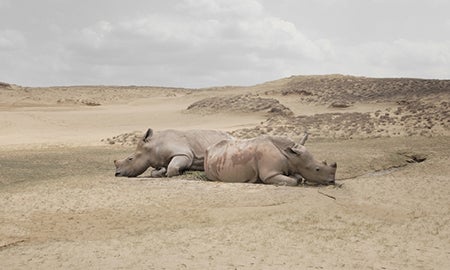 With editorial budgets shrinking across much of the industry, awards have increasingly become a means by which photographers gain exposure and showcase new talent. In the profusion of photo contests today, some are more beneficial to the photographers than others, which may work more in the interest of the organizer, and the work anointed can range from generic and predictable to thoroughly impressive and unexpected.
This week, UK-based Source magazine, a quarterly journal of emerging contemporary photography, announced the winners of the second annual Source-Cord Prize, a notably varied selection of work by photographers of which many may never have heard. Here we're featuring 20 inventive imagemakers that really caught our attention from this year's shortlist, including the top three winners who took home $10,000, $1,000, and $500 respectively.
The four judges, two from the UK, one from Japan, and one from Germany, culled through more than 900 submissions from 231 countries and discuss the process in this audio recording. They note, as critics are quick to point out in the aftermath of an award or list, the surprising level of influence one's background, nationality, and gender has on what attracted them to particular bodies of work.
"One of the things that struck me was when I saw what the other people had selected I thought, my God, did I see that piece of work?" says John Duncan, co-editor of Source. "Some of them seemed to completely pass me by and I must say, having the other pieces of work pointed out to me was useful in terms of going back and reconsidering."
According to the jurors, over 90% of the work they had never seen before and the overall standard of quality was very high.
"Maybe I have expected more works being, like, clearly art photography," says Stefanie Grebe, the German curator, in the audio recording. "I was amazed to find more than 60 works worth showing and it was heterogenic work from many categories of photography that I didn't expect—journalism, documentary, staged work, metaphotography, retrotrends… all kinds."
See all of this year's finalists and their full series on www.cordprize.com.