Backstory: Photographing Florida's Illegal Alligator Hunting Industry
Adam Krauss turns his lens on Florida's gators in need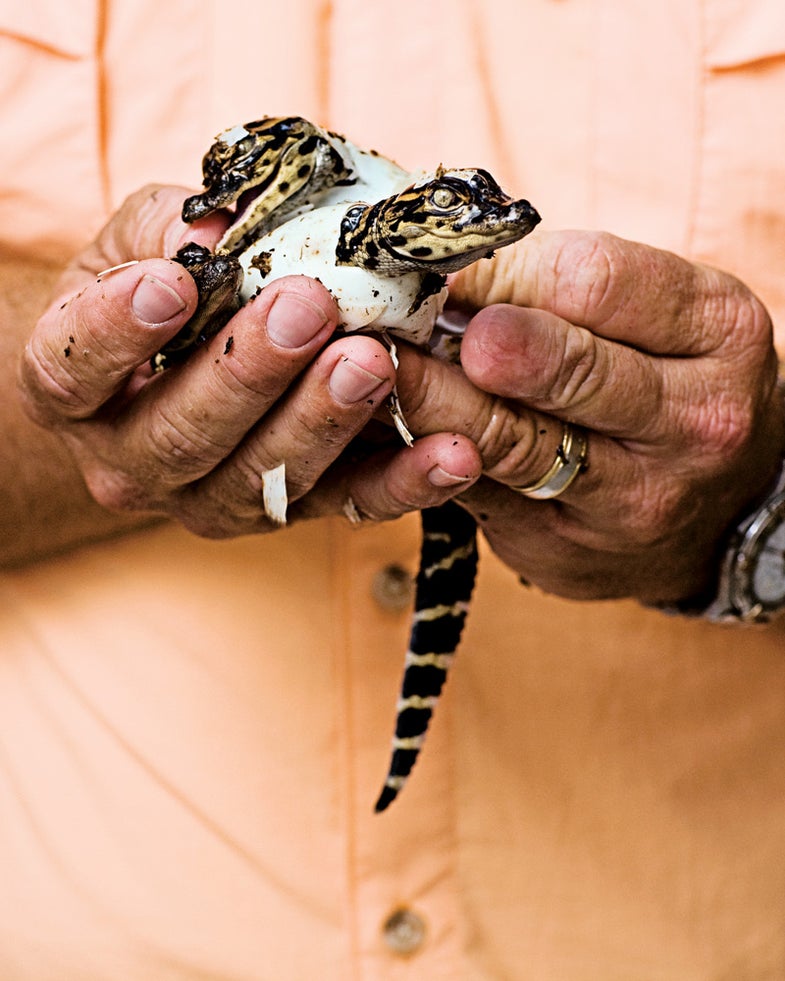 I learned about alligator hunting from growing up in South Florida—I had friends who hunted alligators illegally, using sawed-off shotguns. In 2006, I needed a major photo project, and I began researching ways to photograph the commerce of the alligator industry. I went through contacts in Florida and referrals to find farmers and hunters, and spent two weeks that summer shooting.
Farmers like this raise alligator eggs and the animals in captivity for meat and leather. The skin is the most important, because it dictates the price.
I covered 600 miles from the Keys to upstate along both coasts, shooting. It took persistence; we associate alligators with Florida, but the commerce is harder to find.