Tips from a Pro: Making the Most out of Photographic 'Accidents'
Photographer Jeff Sciortino stumbled upon a new processing technique purely by accident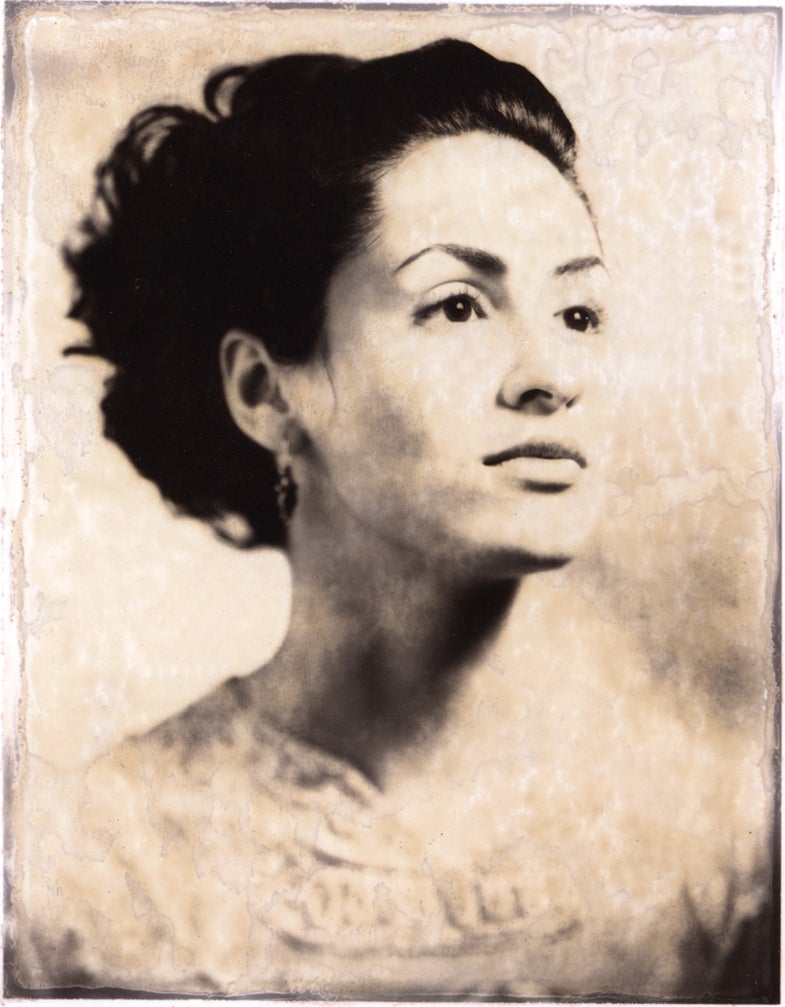 Happy accidents are a photographer's best friend, especially when they yield results that are simultaneously unusual and classic. Film photography, in particular, lends itself to such mistakes, both unintentionally and sometimes intentionally, that produce images with a distinctive look. That's one of the reasons for instant film's continued appeal for artminded photographers, despite its growing scarcity. And also why so many digital shooters use image-editing software to imitate the flaws of improperly processed film.
Chicago-based commercial photographer Jeff Sciortino, a long-time large-format shooter, made one such mistake a few years ago with Polaroid Type 55 positive/negative black-and-white film, designed to produce both an instant print and a negative you could print later in the darkroom. (Unfortunately, this film is no longer made.)
A day after shooting a campaign for a bike manufacturer, he found a 4×5 sheet of film he'd exposed but forgotten to peel apart.The result of his accidental 24 hours of overprocessing: a high-contrast, sepiatoned motocross rider.
"The overprocessing gave it a worn-out look. The blacks stayed black with a spotty texture while the whites and midtones became mottled and almost canvas-like," he says.
This accidental processing technique, he realized, would make for striking portraits. So Sciortino asked a friend whose face he considered "perfect for this timeless, retro feel" to pose for the photo shown here. He positioned his model in front of a gray canvas background. From his testing, he knew that the background texture would stand out when evenly lit by a pair of umbrellas mounted on Speedotron 102 heads.
Using a Speedotron 1205 powerpack, he put a third head about 1.5 feet to the right and above the model's face. With an 11-inch reflector and a 10-degree grid, the Speedotron's modeling light was all that was needed to illuminate her. Sciortino softened the key light a little by adding some diffusion material to the grid. He shot with a Cambo Legend 4×5 view camera.
With Type 55 no longer available, Sciortino has developed a clever, process for creating antique-looking portraits: He makes an initial 8×10 print, upon which he places a sheet of glass. Using the print as a guide, he scratches and mars the glass surface to suggest nicks, stains, and other imperfections. He then scans the glass on its own, and merges that file with the portrait in an image editor.