40 Gifts Photographers Actually Want This Holiday Season
Welcome to the 2016 PopPhoto.com Holiday Gift Guide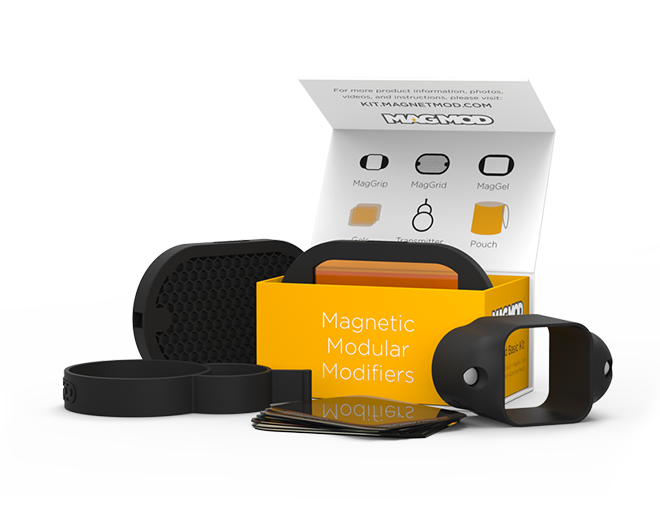 Shopping for a photographer is hard. We're super picky about our gear, and most of it is prohibitively expensive anyway (even Santa has to stay on a budget). But just because you can't afford to gift someone a $2,000 lens, you don't have to resort to a gift certificate—or worse, one of those cheesy camera-lens coffee mugs. We have hand selected some photo-related gifts with the help of some pro and enthusiast photographers. We have kept the budgets realistic and even have some suggestions about what kind of photographer is most appropriate for each gift. Happy shopping!
What is it?
Artifact Uprising recently revamped the cover styles for its hardcover book offerings and they look rather fantastic. If you're thinking about making a book of memories or work, it's a great presentation that doesn't feel too stuffy.
Who is it for?
A gift certificate for a book is a great gift for any photographer, or you can make a book of your own images to share with the people on your list. These volumes are pro-grade and don't feel at all cheap like offerings from some other quick-print services.
What is it?
It's a camera! It says so right there in the name! This book can literally be used as a clever pinhole camera without the need for constructing one from stuff you have laying around the house. It's a clever project that should make for a very fun day.
Who is it for?
It's great for kids, obviously, but any adults who have ever wanted to try pinhole photography would also find this as a great—and inexpensive—starting point.
What is it?
It looks like a winter jacket for your camera and—well—that's pretty much what it is. This compact camera bag is stuffed with down to keep the gear inside warm and padded. It weighs just 68 grams and collapses down extremely small when not in use.
Who is it for?
We shouldn't put our cameras away in the winter because we're meant to be out there shooting, but it pays to take care of your gear. Anyone who shoots in the elements during the winter would appreciate the extra protection and the overall stylish look.
What is it?
Most photography books either help you learn photography or let you gawk at work from photographers who are better than you. This book does both. It's a collection of contact sheets from some of the most iconic photographers of all time. You get to see how they shot and how they chose their final images. It's fascinating.
Who is it for?
The Magnum name usually suggests it's for photojournalism buffs, but really anyone who cares about the process of photography can get something out of a book like this. It's almost like a little book of lessons from some of the all-time greats.
What is it?
High-end custom framing for photography is really expensive, but Level offers simple, elegant solutions in a wide variety of sizes and finishes. The company even offers printing and framing services, so there's no shipping prints or self-assembling frames.
Who is it for?
It's a great gift for photographers who are lazy about hanging up their own work (we know you're out there) or a nice presentation for a photo you intend to give as a gift.
What is it?
At one time, digital picture frames were up there with fruit cakes and ugly ties on the list of clichéd gifts, but they have come a long way. This 10-inch frame is just $100 and will actually do your photos justice. It's a 1024×768 IPS display, which means it will have decent resolution, accurate color, and everything. It even got a top rating from The Wirecutter, one of the most thorough review sites around.
Who is it for?
It's still something a parent or grandparent will love, especially if they aren't familiar enough with the internet to keep up with all the photos you share. But its slick design make it just fine for a studio or an office as well.
What is it?
Photographers need storage, but often hate to buy it. After all, we'd rather save for a sweet new lens than spend on a new house for all our old Raw files. That's what makes a hard drive like this such a great gift. It also doesn't hurt that the redesigned cases look very slick.
Who is it for?
Just about any photographer will appreciate some extra photo storage. The $59 price tag on the 1 TB model brings it close to stocking-stuffer territory, but at $129, the 4 TB model will make you look like a backup gift-giving genius.
What is it?
Evoc is a company best known for its adventure and mountain bike gear bags, but it also makes one of the best shoulder straps for cameras that we have ever used. It's made from super-tough materials, with a comfortable padded strap and strong, reinforced clasps.
Who is it for?
If you know someone who is wearing a $2,000 camera rig on the strap that came in the camera box, it's time for an upgrade. Even if their kit isn't pro-grade, this strap will likely outlast whatever gear they're using right now anyway. It's that tough.
What is it?
These high-quality straps are built to be versatile and durable, but also embrace the age-old tradition of loud patterns on camera straps.
Who is it for?
Decorative camera straps can sometimes be flimsy or extremely pricy, but these strike a nice balance of quality, fashion, and cost. Great for someone who isn't committed to a big, technical pro strap and doesn't mind a little color in their kit.
What is it?
Fuifilm's adorable instant film was one of the biggest hits of the last holiday shopping season. This year, there's a brand new black-and-white Monochrome version that's just starting to hit the shelves here in the USA. You get 10 cool-tone, monochromatic prints in each package.
Who is it for?
Anyone who already love shooting instant film photography. It's awesome at a party or even for documenting family (and friend) get-togethers during the holiday season.
What is it?
Inside this compact wallet is room for up to nine SD cards that it will keep dry and safe from the outside world. The slots are angled to prevent cards from escaping, and there's a cord to keep the wallet attached to the inside of a bag.
Who is it for?
Losing a memory card is a literal nightmare for many photographers, and this wallet helps to prevent that from ever becoming a reality. If you want to earn real bonus points, fill it up with fresh new memory cards before gifting.
What is it?
Neil Leifer is one of the most iconic sports photographers of all time and this book of stories from his career is one of the most entertaining reads of the year. It will inspire you and make you laugh at the same time.
Who is it for?
Leifer mostly worked a sports photographer, but really anyone who cares even a little bit about photography will enjoy all the stories behind some of his most iconic images. A sports fan with no interest in photography would likely enjoy it, too.
What is it?
Unless the person has asked you for a specific camera bag, this terrain can get a bit tricky. We're a picky bunch about our camera bags. But, with a $70 price tag and Lowepro padding and construction, this is a great starter bag, or even a backup for a pro.
Who is it for?
We can all use a good, reliable backup bag. Or, if someone is just getting into big system cameras, this should provide plenty of room—and protection—to get started. It's also pretty handsome in all three colors.
What is it?
It looks like a disco-themed chess board, but this simple card is a key to accurate and consistent color during photo shoots. Each color can be referenced in post to make sure white balance is spot-on with minimal tweaking. The excitement you feel about that last part is directly proportional to your level of photography nerdiness.
Who is it for?
Anyone who does photo shoots of any kind will be happy to have one of these in their bag. Also, if you're tired of your photographer friend taking your picture and making your skin look the wrong color, this will help with that as well.
What is it?
Most of us are spoiled with built-in light meters, but a handheld meter can offer some advantages in many situations. This little clip goes right over the camera on an iPhone or an iPad and lets it take light readings.
Who is it for?
Anyone looking to improve their exposure skills can benefit from something like this, even if only because it encourages them to stop and think about exposure before shooting. Film shooters can certainly benefit, and even people who like to play that game where you try and guess the exposure settings from a scene without checking the camera first.
What is it?
Most camera purists prefer everything camera-related to be as black as possible. But, for those who like a little bling, these exotic hot shoe covers add a little bit of style to the equation without going totally over the top. As an added bonus, they also protect the delicate electronic bits inside the camera's hot shoe.
Who is it for?
Anyone with a camera that has a hot shoe should consider a cover because dirt and grime on the contact points can often cause trouble with the flash. There are quite a few designs and materials to choose from, so you'll have to use your judgment about which one matches the giftee's personality.
What is it?
This tiny microphone can turn any smartphone—that still has a headphone/mic jack—into a high-quality recording device. It's compact and there are no wires to worry about, which is rare for audio gear of any kind.
Who is it for? Recording audio can be one of the biggest barriers for photographers who want to dabble in video. This recording setup is so simple, they'll have no excuse but to get out there and make cinematic magic.
What is it?
Every photography gift guide we have ever put together has had gaffer's tape on it. It's one of the most magical products a photographer can have. Ask a Popular Photography staff member if they have a roll of gaffer's tape on them at any time and chances are surprisingly high that we will.
Who is it for?
Anyone who has ever wanted to cover the logos on their camera needs this tape. Anyone who has ever broken something and needed to fix it enough to finish a job needs this tape. Anyone who has ever needed to run cables without someone tripping over them and hurting themselves needs this tape. It's the best gift ever. OK, maybe not the best gift ever, but it's great.
What is it?
This unique lighting modifer snaps right onto the front of a normal speedlight and surrounds the lens with illumination. It can be used practically as a light source during macro photography, and it also comes in handy for a stylized look in portraits.
Who is it for?
A beginning macro photographer will certainly appreciate the illumination, but really anyone who likes to mess with photo lighting will get a kick out of the unique look. Just prepare yourself to be the subject of lots of close-up portraits.
What is it?
It looks like a hat—actually, it is a hat—but this simple, stylish piece of outerwear actually pulls double duty as a lens pouch for protecting gear during transport. The built-in cord pulls tight in order to secure a lens—or whatever else fits and needs protecting, really—inside.
Who is it for?
Any photographer with lenses, a head, and a penchant for hanging out in cold environments will surely get some use out of it. It's also rather handsome looking, so it'll fit right in on the slopes for some ski or snowboard photography.
What is it?
Lynsey Addario is a tremendously accomplished photojournalist who has covered war zones for a large part of her career. This book tells the story of her work as well as some intimate details about her life.
Who is it for?
Lynsey's story is so fascinating and compelling that it's going to be made into a movie, so even if you're not an expert on war photography, reading her first-hand accounts of photographing in these war-torn locations makes the book impossible to put down.
What is it?
Off-camera lighting is becoming more and more popular with enthusiast photographers and it's best to start with a light that's simple and reliable. That's the exact purpose of the LumoPro LP180 manual flash.
Who is it for?
It's a great place to start in terms of learning flash with all of its connectivity options and manual controls, but it's also a useful piece of kit for an experienced lighter as a backup or a small travel light specifically for experimenting. The case and selection of gels (used to color the light from the flash) are an added bonus.
What is it?
This is one of the most expensive products on our list, but it's also one of the most useful. This plastic square is a little smaller and thicker than the average drink coaster, but it has 480 GB of SSD storage inside. The case is rugged and the power is handled by the USB 3.0 cable.
Who is it for?
Backing up photos in the field can be stressful, but this little drive is made for it. Lots of space, a rugged body, and fast transfer speeds make this one of the most versatile tools a digital photographer can throw in a camera bag.
What is it?
Using a camera with gloves on—especially when there's a touchscreen involved—can be a real problem. Wearing these unisex gloves made of Polartec stretch material can help eliminate the cold hands problem while still giving you access to your precious touchscreens.
Who is it for?
The gloves are thin so they can be worn under heavier ski or snowboard gloves. Or, if you're just trying to keep warm when out shooting on brisk days, these provide plenty of coverage on their own.
What is it?
We first got to check out the new Ultra HD prints from White Walls back at Photokina and were really impressed with the overall image quality, especially when paired with a high-res file from a modern DSLR. The prints seriously pop.
Who is it for?
If you're going to give someone a printed photo for the holidays, this is a good option to show off your work and make them excited to hang it on their walls.
What is it?
Inside the normal-looking exterior of this sling-style strap are two flexible stainless steel wires to make it incredibly difficult to cut. The buckles have dual-latches, and the mounting plate attaches in two places. It's one of the most secure straps on the market.
Who is it for?
Anyone who brings expensive camera gear into unfamiliar places can always benefit from as much security as possible. It comes in both black and an attractive blue color, so you're not even giving up much in the way of style for the extra security.
What is it?
This candy bar-style portable charging device has a capacity of 20,100mAh, which is enough to charge the average iPhone seven full times without having to juice back up. It's compatible with USB-C as well, so it can recharge MacBook computers.
Who is it for?
Many mirrorless cameras are great but suffer from short battery life due to power-hungry features like electronic viewfinders. This little guy can bring them back from the dead without having to go hunting for an outlet.
What is it?
The 4×6-inch print will always be an icon in the photography world and this little printer can churn them out anywhere, thanks to a built-in rechargeable battery.
Who is it for?
It's not quite as compact or hip as a Polaroid-style camera, but the battery makes it great for parties and it's also an awesome idea for a scrap booker. It's also great for someone who just really likes making—and giving away—prints of their photos.
What is it?
The new MacBook Pro computers look great, but they're missing some things that photographers use a lot, like an SD card reader and, well, USB ports. This very slick little hub, however, adds two standard USB-style ports, an SD card reader, a Micro SD card reader, and a USB-C pass through.
Who is it for?
Anyone with a new MacBook Pro will be thrilled to get one of those. Same for the older MacBooks which are also USB-C exclusively. Expect to see USB-C popping up in a lot more computers in the future, though, which will make this little thing even more appealing.
What is it?
The holidays are a great time to learn a new skill, and good makeup can be a huge boon to a portrait photographer. This book shares tons of tips and techniques—including many for those just starting out—for creating great makeup looks that the camera appreciates.
Who is it for?
Any portrait photographer can benefit from knowing a few tips and tricks with a makeup kit. It might seem like overkill until you think about how much time it might save in post-production work.
What is it?
A smoke machine is overkill in many photographic situations, but this aerosol spray is made to introduce particles into the air that will create dramatic lighting situations. You can make it look like fog if you want, but you can also be subtle and just try to highlight beams of light as they come through a window or from a flash.
Who is it for?
The current trend in portrait photography is to use overpowering smoke bombs, but this is much more subtle and can be used to create a mood instead of copying a Pinterest trend.
What is it?
Smartphone cameras have come a long way, but there are still some things they can't do. True macro photography, for example, is impossible unless you use additional optics like the Moment Macro Lens. It offers 10x magnification so you can truly get in close to everyday objects to see how cool—and often gross—they are.
Who is it for?
Any Instagram addict will love something like this to bring their game to the next level. It's also a good option for those looking to dabble in macro photography without spending huge money on a high-end lens. Even kids love lenses like this for their ability to reveal fascinating textures and details—and bugs.
What is it?
Photographers love to play with light by our very nature, and this adorable little LED block is more than a toy. This 1.5-inch cube holds a surprisingly powerful LED light source that can stand up to rain and impacts. It has a variety of illumination modes and can be synced with other Lumecubes. You're literally giving the gift of light.
Who is it for?
If you know a photographer who loves experimenting with their camera, a little light like this can be a door to a million different projects. It's also handy if a person shoots a lot of video where extra light is often very handy.
What is it?
Over the past year, film photography has really taken off in popularity once again, and these film-specific notebooks are the perfect gift to accompany that classic camera. The pages are set up to record notes about each roll of film, including dates, lenses used, and anything else you might forget because we're all spoiled by digital cameras.
Who is it for?
Anyone who shoots with a film camera will be excited about the utility as well as the classic design. Several members of the Popular Photography staff are using these right now and they're awesome.
What is it?
Buying a lighting modifier for a photographer can be tricky because tastes tend to vary, but this Mag Mod basics kit is like a blank slate for lighting. The adapter attaches to the front of a flash, then the photographer can choose from a wide variety of different modifiers that can be swapped out on the fly, thanks to the clever (and extremely strong) magnetic mounting system.
Who is it for?
Anyone getting into flash photography will appreciate the ability to manipulate the light. Even a pro can always use a high-quality light mod system, even if they just use it as a backup.
What is it?
This product has nothing to do with photography per se, but it's something many photographers can't live without. This foam tube is made for massaging and stretching sore muscles and aching backs. After a long day of shooting and carrying gear, a short session with this thing can make a huge difference.
Who is it for?
Anyone who carries around a lot of gear or even just spends long days shooting. Some wedding photographers use it as a way to decompress (mentally and physically) after a shoot. If you can't move around, you can't shoot how you want.
What is it?
There's something romantic about an old shoebox full of photos, but in reality, it's a pretty outdated idea. If you want to keep photo prints safe, this custom box from Nations Photo Lab is a great start. It comes in 100- and 500-print capacities and can have any photo wrapped around the outside.
Who is it for?
Anyone with piles of prints sitting around will appreciate a safer and more appealing method for storing them. If you have access to the prints in advance, you can organize them in advance for added holiday bonus points.
What is it?
Yes, this is a computer mouse made for video gaming, but anyone who spends an extended amount of time editing photos in front of a computer can appreciate the added sensitivity and reliability of a good computer mouse.
Who is it for?
This will be a life changer for anyone who is currently using a track pad on a laptop to do hardcore photo editing.
What is it?
If you're a good photographer, people will want to see your work, and having a high-quality card to hand out can make the difference between getting clients (or at least followers) and having people forget who you are. Moo makes a wide variety of designs specifically for artists and photographers.
Who is it for?
A gift certificate for a run of cards is a great gift for an aspiring pro photographer or just someone looking to get their name out there in the world of photography.
What is it?
To celebrate its anniversary, Alpa cameras has released a super-limited version of its iconic camera that comes with a retail price of roughly $22,500. It's a truly classic piece of gear capable of some incredible photographic feats.
Who is it for?
Honestly, we don't really expect anyone to buy one of these. In fact, they're probably already all sold out, but it sure is nice to dream. That's why Neiman Marcus puts million-dollar planes and stuff in their gift guide, right?
Thanks for checking out this year's holiday gift guide and we hope you have a truly awesome season. Feel free to suggest your gift ideas in the comment section below.