2015 Dads and Grads Photography Gift Guide
Get the best possible present for the photo-obsessed person in your life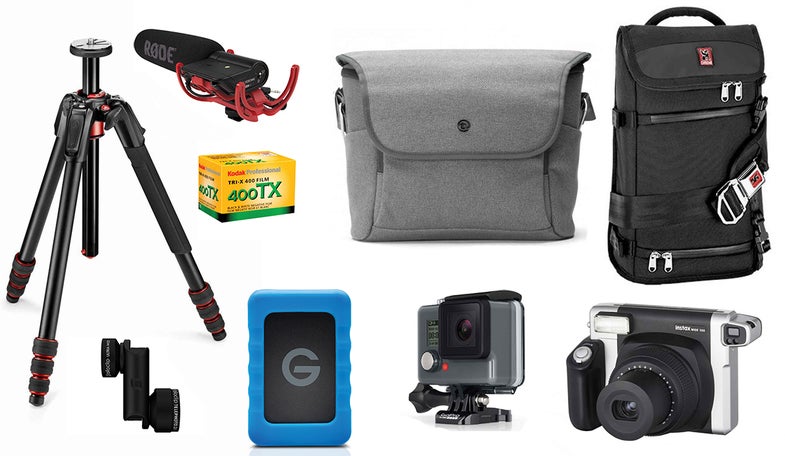 We don't need to buy gifts for the important people in our lives to show them we care, but it certainly never hurts. This time of year, Father's Day and graduation season tag team your wallet and command just the right gifts. If the dads and grads in your life love photography like we do, then we have the perfect gifts for them. Check out our list.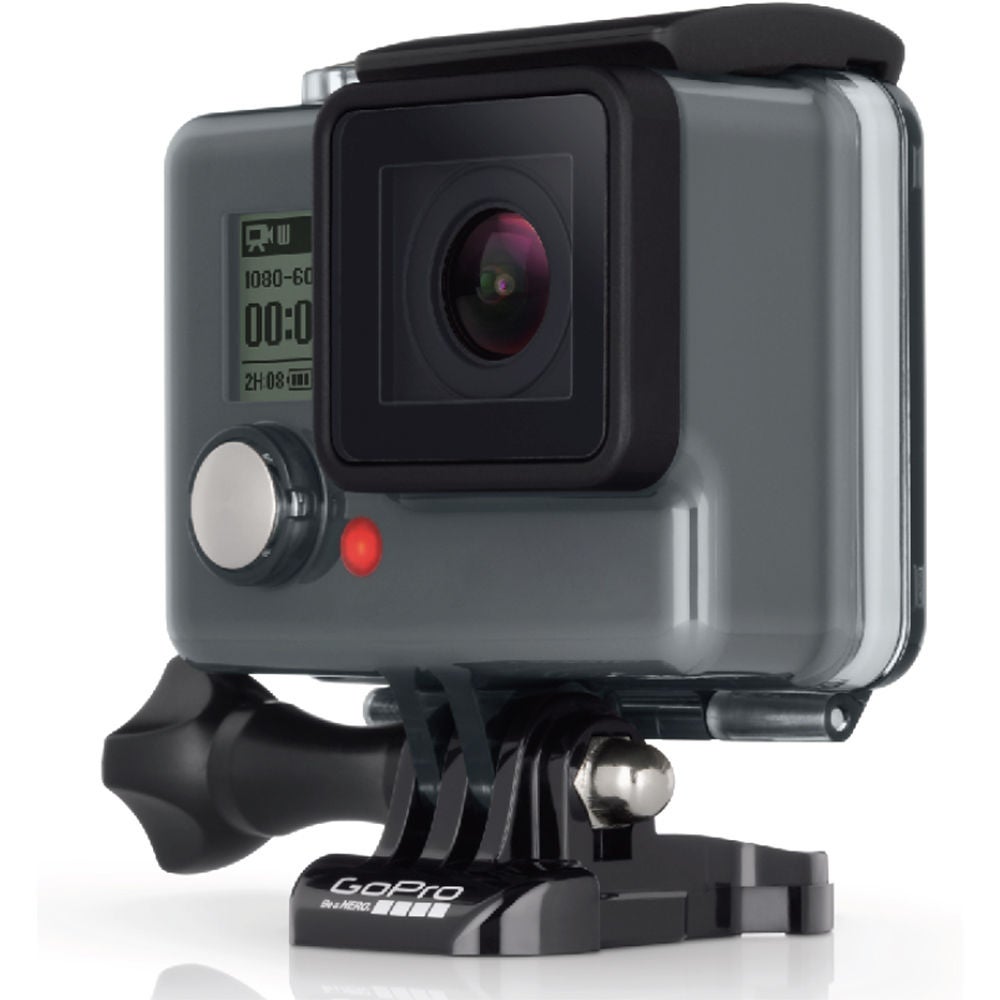 For the New Dad: GoPro Hero+ LCD
Portability and durability are two of the most important things to consider when suggesting a camera for a new dad and the latest addition to the GoPro lineup has both. This compact little box comes in the standard waterproof case, but it has a touch-enabled LCD screen right on the back. That means it doesn't require you to sync up with the app to set up your shot. Dad can hand the camera to the baby and capture every precious bit of babble or drop of drool. Official Site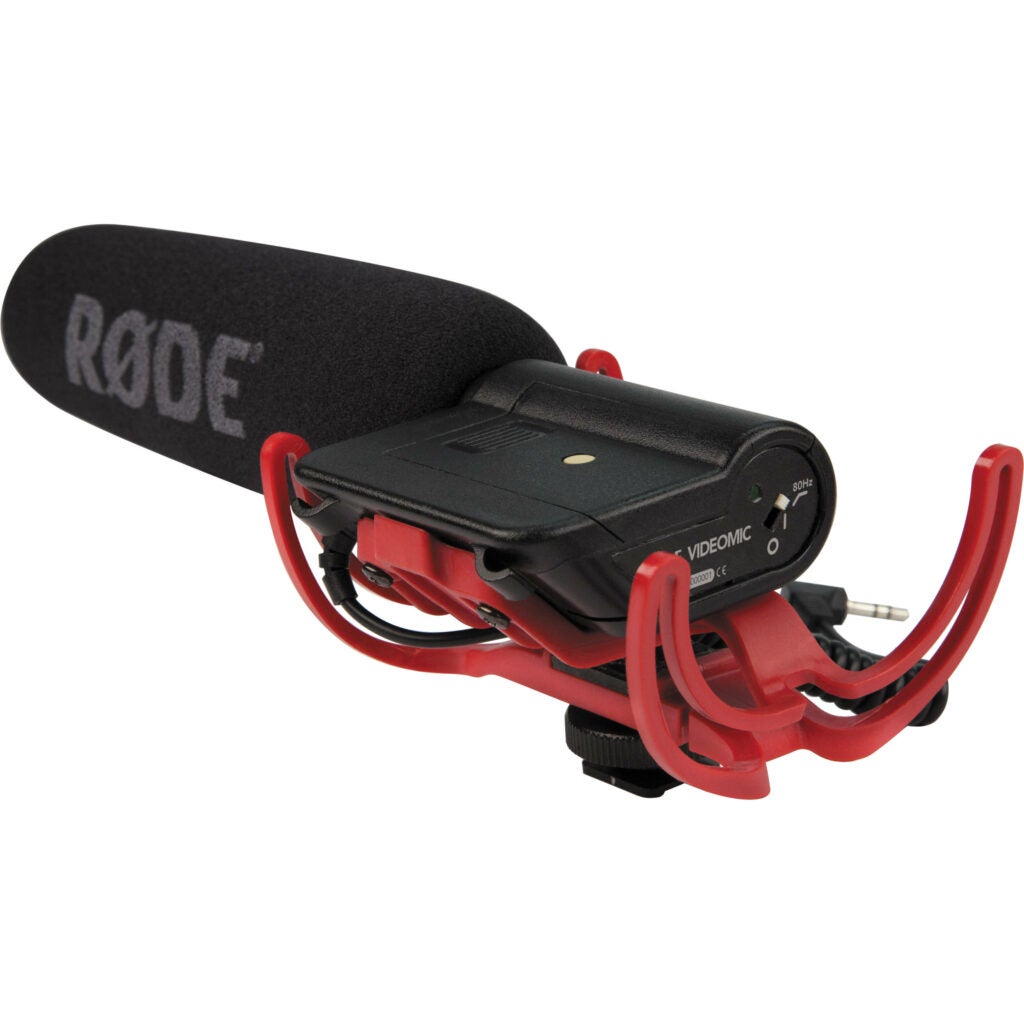 For the New Dad: Rode VideoMic
Sure, a new dad will shoot a lot of great stills of the baby, but video is going to be pretty crucial, too. This simple microphone doesn't require any extra moving bits or pieces. It simple screws into the hot shoe of the camera and plugs into the mic jack. Then, it's ready to start capturing audio that's of a much higher quality than the cameras' built-in mic. The crying sounds will be so true to life, that they may give you baby all-nighter flashbacks when you watch them years later. Official Site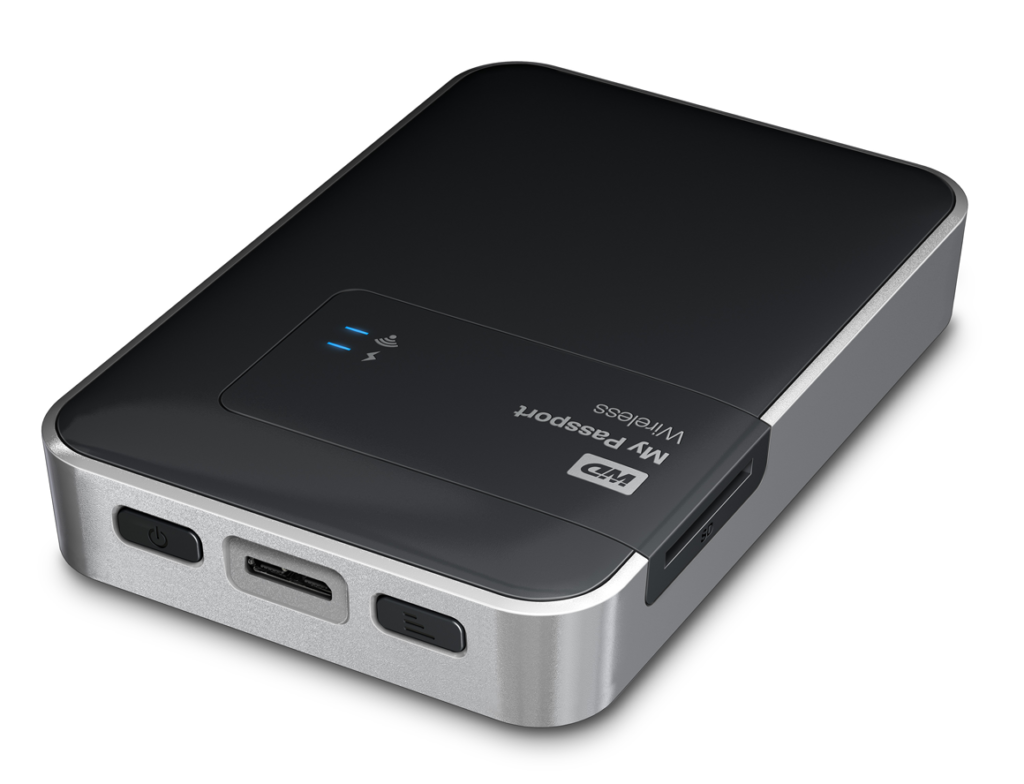 For the New Dad: Western Digital My Passport Wireless Hard Drive
Having a new baby in the house is a bit like having a willing and amazing model at your disposal 24 hours a day. New dads want to shoot everything from the cries to the smiles (which often turn out to just be gas, but they're still pretty adorable). WD's wireless hard drive can connect wirelessly to a computer or other device and back up your photos without wires. There's also a built-in SD card slot, that lets you dump your photos to a safe location without having to even turn on the computer. It's the perfect backup solution for the sleep-deprived photography buff. Official Site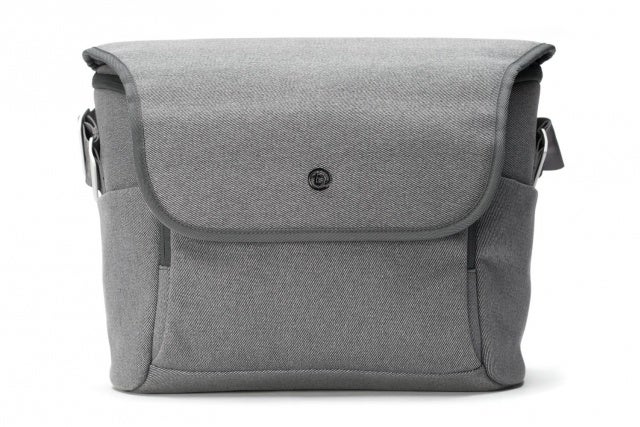 For the Beginning Photographer Dad: Booq Python Catch Camera Bag
A sturdy camera bag is a crucial piece of kit for a budding photography junkie. Book's Python Catch is a shoulder-style bag that has enough room for a DSLR body, as well as up to four lenses or accessories. That gives a new shooter a lot of room to grow. It's made of super sturdy material, but still remains unassuming, so the kids won't be embarrassed to see you with it. It holds a 15-inch computer and even has a built-in plate with a number that makes it trackable if you lose it. So, if you leave it on the bleachers after soccer practice, you might actually get it back. Official Site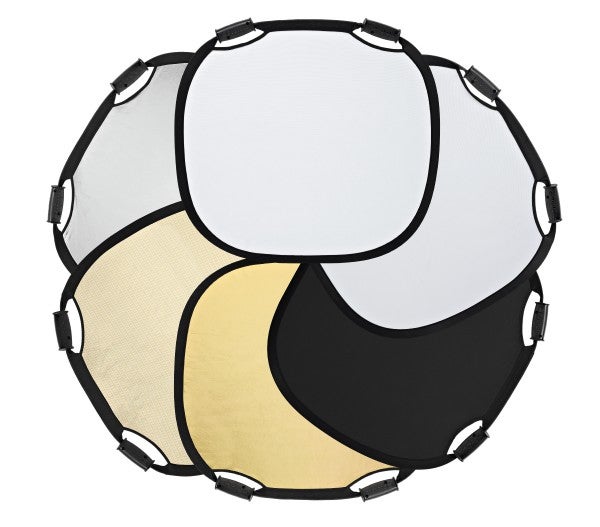 For the Beginning Photographer Dad: Profoto Collapsible Reflector
The reflector is one of the simplest and most versatile tools a photographer can have in his or her kit. But, they're not crazy exciting to buy, which is what makes them such a great gift. Profoto's reflectors collapse down small for travel and they come in a variety of sizes and surfaces. There are shiny surfaces for more direct light and white panels for more diffuse fill. Perhaps the best part, though, is how sturdy Profoto has made the handles, so when it's junior's turn to hold the reflector on a shoot, he or she will have no excuse for letting it wiggle. Official Site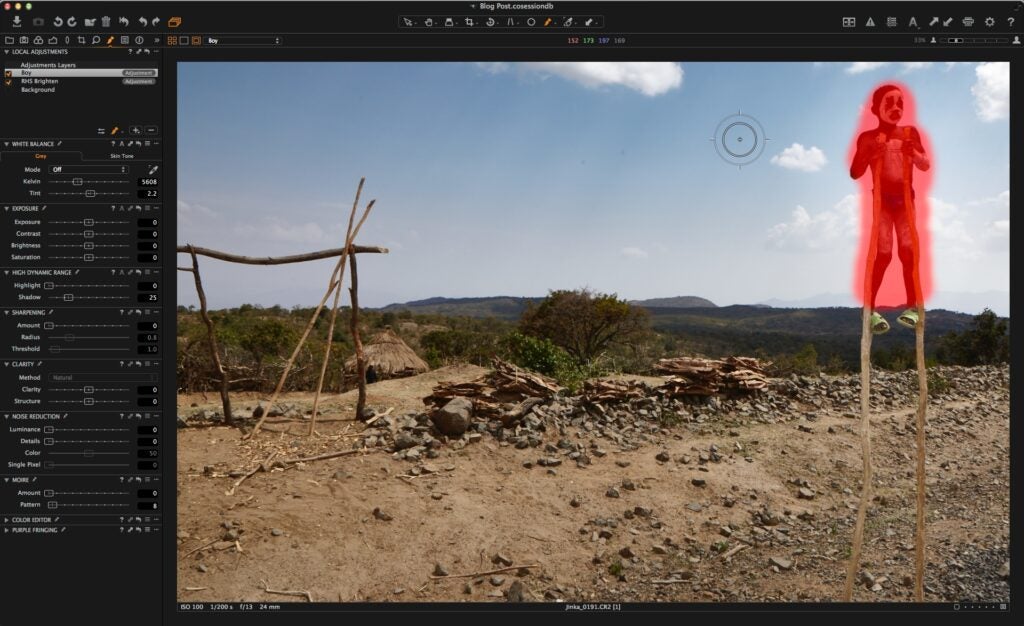 For the Beginning Photographer Dad: Capture One Pro 8
One of the cruel things about buying a new camera is that you often have to buy a bunch more stuff right off the bat. One of the most important things to buy right at the outset is a good photo workflow software. Capture One Pro is a great system to buy into and has an interface that's simple enough for a beginner, but allows a ton of room for growth. It's the same software that a lot of pros use and there's a ton of instructional information online, so they'll be getting started right. Official Site
For the Enthusiast Dad: Trigger Trap
Once someone has entered true photography nerd territory, it goes beyond wanting to master the camera. You want to start hacking it. Trigger Trap allows you to do that, in a way, giving your camera features that it wouldn't otherwise have. You can use it for things as simple as a cable release, or you can do much more complicated things like make fantastic time lapses. It's simple to set-up, but the number of options it offers makes Trigger Trap a bit like nerdy nirvana. Official Site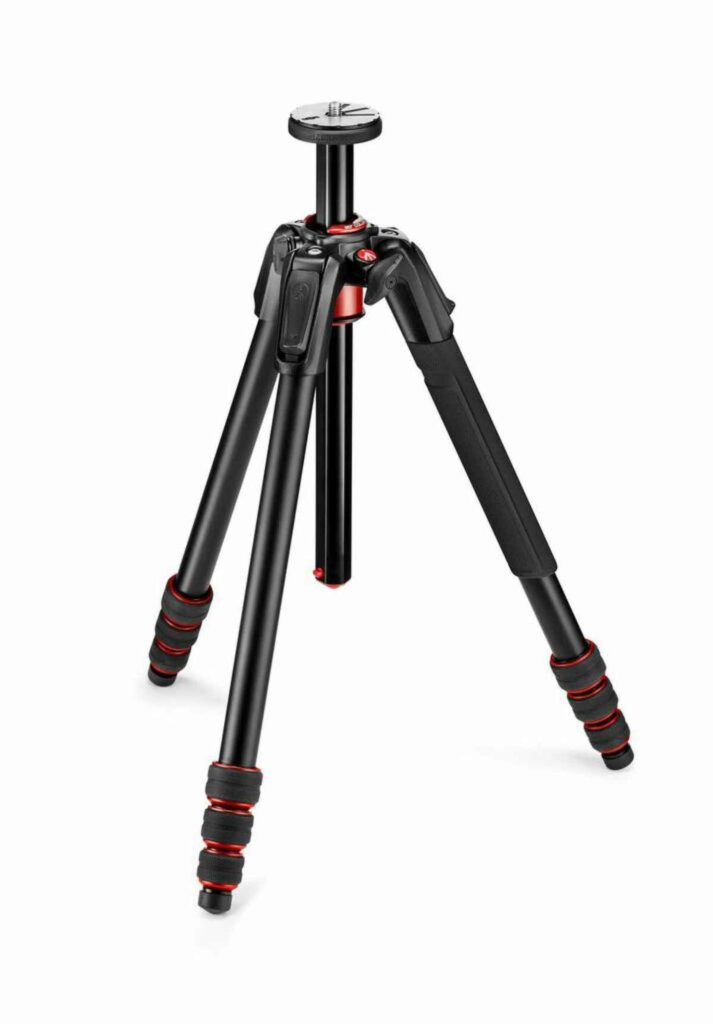 For the Enthusiast Dad: Manfrotto 190Go! Travel Tripod
Some younger shooters see tripods as unnecessary bulk from a time past. However, once you start getting into the craft, you start to realize that a good set of sticks allows you to do some photographic things that are simply impossible when shooting handheld. Ever try to get smooth running water shots without a tripod? It's tough. This travel tripod weighs less than four pounds and collapses down under 18-inches, so there's no excuse not to bring it along on family outings. Official Site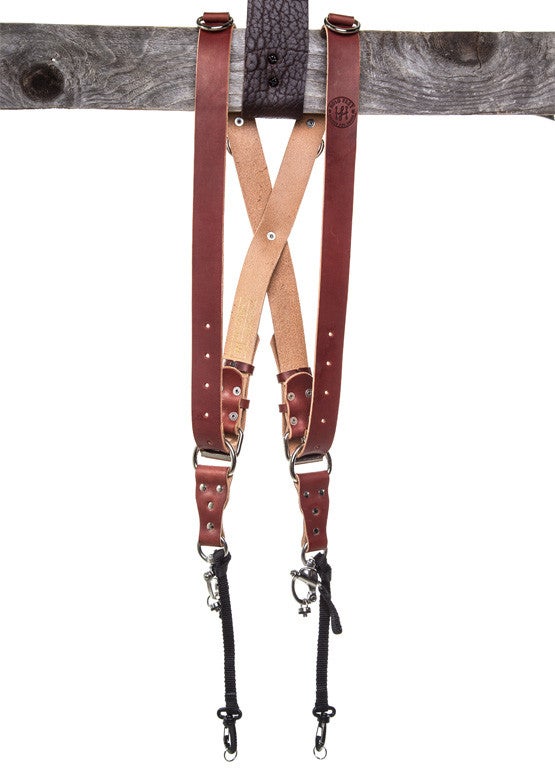 For the Enthusiast Dad: Hold Fast Moneymaker Straps
When it comes to camera straps, the Hold Fast Moneymakers are hands-down the classiest and most practical. Rather than acting like a simple strap, it's literally a camera harness that can hold a pair of camera bodies. They're a favorite among wedding photographers, but they also do a heck of a job carrying two bodies at a family outing or event. They're made out of high-quality materials, too, so they may last long enough that they can become a family heirloom down the line. Official Site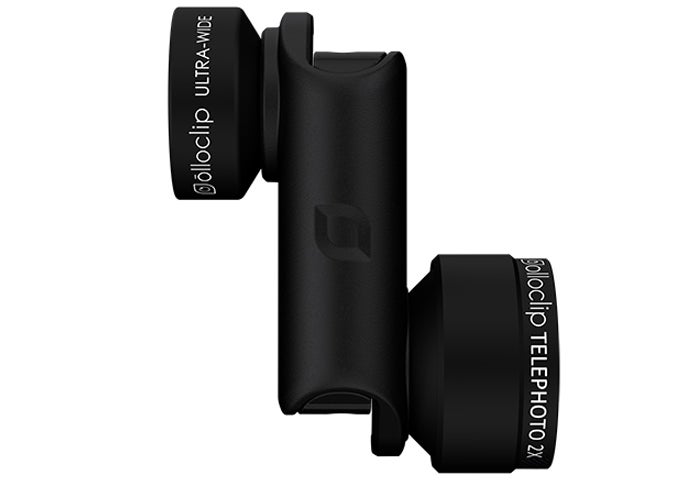 For the Current Student: Olloclip Active Lens for iPhone
Like it or not, a lot of students are getting hooked on photography by way of their smartphones. As they start to take better and better photos, they start to realize that their gear is holding them back. Adding some additional options with something like the Olloclop can fan the flames of photographic obsession. The Active Lens has two different optics, one of which gives the iPhone camera more telephoto look and another that makes things even wider for mega group selfies or landscapes. It's a great gateway into an interchangeable lens camera. Get them hooked young. Official Site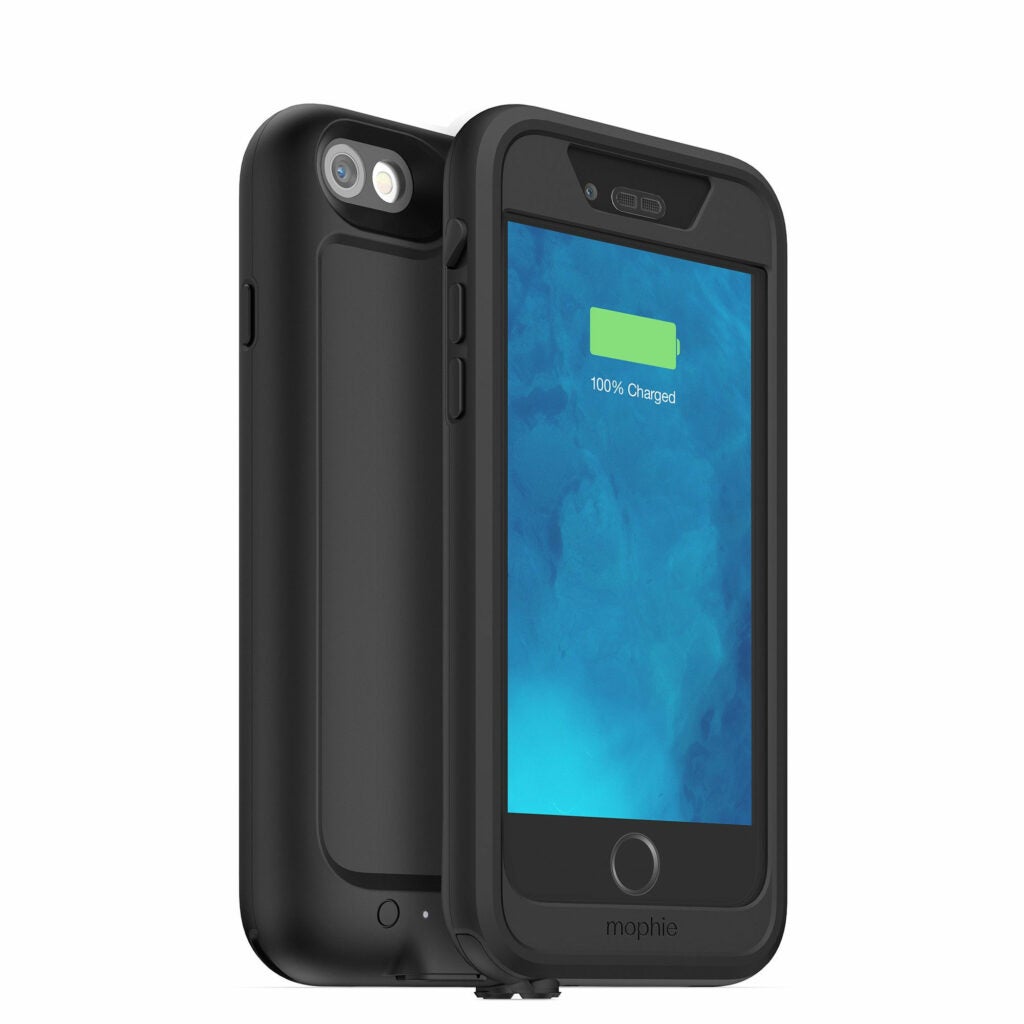 For the Current Student: Mophie H2Pro Waterproof Charging Case for iPhone
Kids are tough on, well, just about everything and that includes cameras and smartphones. Mophie's H2Pro case is completely waterproof and also has an entire charge worth of battery power stored up in its backup cell. So, if your student wants to shoot some footage while getting all X-Games around the neighborhood, they can do so while keeping their phone relatively safe, especially from the wet stuff. Plus, the extra battery juice will forever take away the "my phone died" excuse for not picking up your call.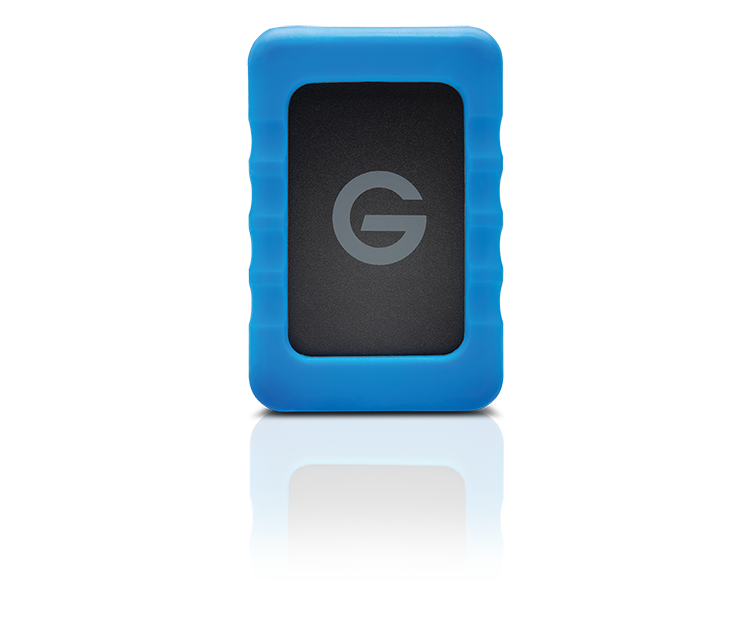 For the Current Student: G-Tech ev RaW rugged Hard Drive
Are you noticing a trend with our current student gifts? They're all meant to survive the rigors of youth. This external hard drive connects via USB 3.0 connection and can survive pretty much anything. You can drop it from 1.5-meters to the floor without breaking it. You can get configurations up to 1 TB, which means they'll have plenty of places to store their photos, videos, and, oh yeah, homework. Official Site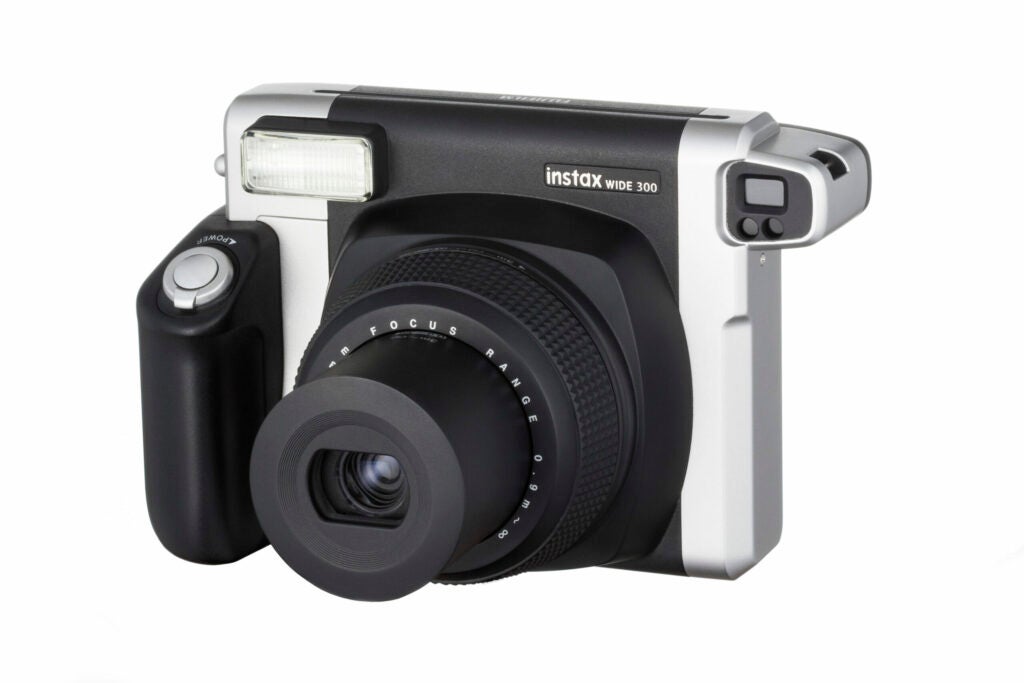 For High School Grads: Fujifilm Instax Wide 300
Not everything that happens at college should end up in the cloud, which is what makes this instant analog camera such a perfect fit. Each frame has a 99 x 62mm image that develops instantly, without the need for shaking. The camera itself has a beefed up body and a swanky retro styling that usually draws a ton of attention from others at a party. It's a great ice breaker and a fantastic way to start a conversation in a social setting, which can be one of the toughest parts about going off to college. Official Site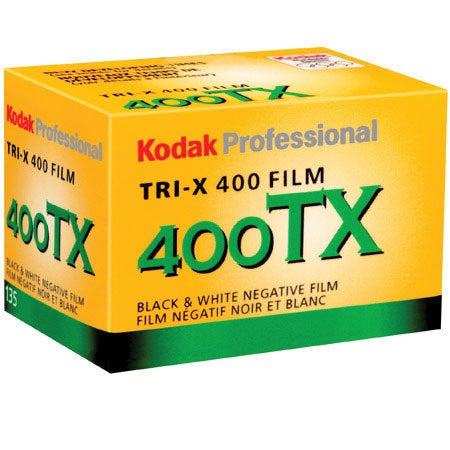 For the High School Graduate: Kodak Tri-X Film
This is not a new product. In fact, photojournalists, artists and photographers from just about every genre have been using Tri-X for decades. However, colleges are some of the last places around that have readily available dark rooms, and that's where this film stock shines. It has tons of contrast, an iconic amount of grain, and it's downright magical to watch an image shot with it turn into a print in the developer bath. Buy your college-bound kid a beater film camera and a brick of film and watch him or her get hooked just like so many of us did in school. Official Site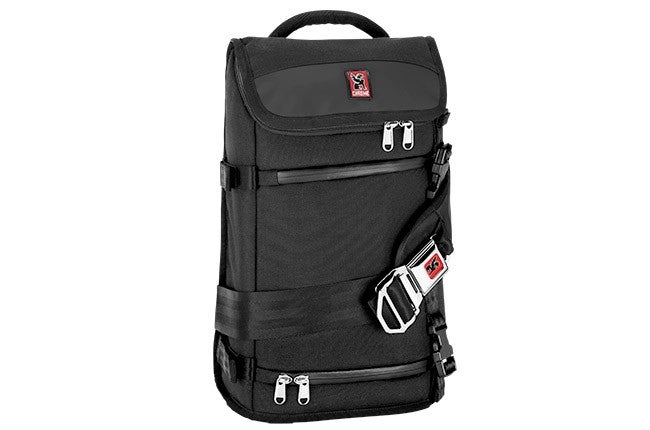 For the High School Graduate: Chrome Niko Messenger Bag
Chrome bags have a certain undeniable coolness about them. They're built mostly for bike messengers, but that makes them great for lugging around lots of stuff. They're built out of super tough nylon that makes them, as the bike heads would say, bombproof. The strap uses their classic seat belt latch and there's enough room in the daypack compartment to carry a ton of school supplies in addition to a camera. Official Site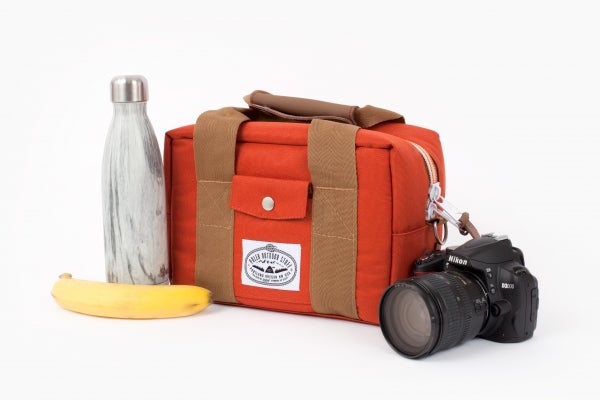 For the College Grad: Photojojo Camera Cooler Bag
A cooler and a camera are two things that can make a road trip—or even a day trip—into something truly special. This combination camera bag and cooler helps bring those two things together. Of course, you can't put both beverages and camera gear in there at once, but the padded, insulated walls do a good job of keeping things safe and cold regardless of what's inside. It's big enough inside to fit a full-on DSLR with a zoom lens, too, so it's a real camera bag, not just some cheesy novelty. Official Site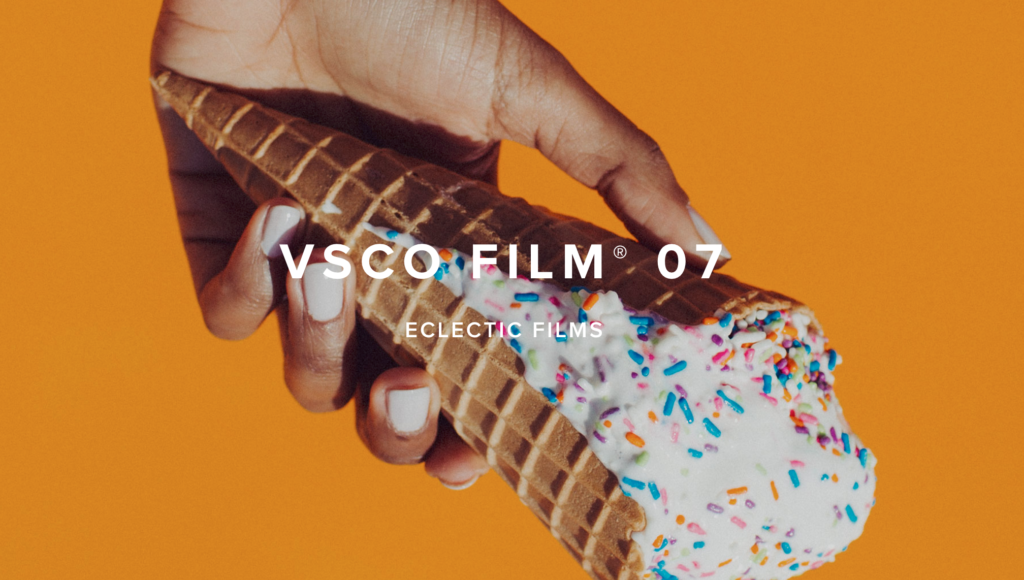 For the College Grad: VSCO Film Pack 07
The film look is extremely popular for digital photos right now. But, when you're fresh out of college and hopefully starting a new career, time to edit photos to absolute neurotic perfection can be scarce. VSCO's latest set of film emulation presets, however, do a fantastic job with a couple clicks. The presets are still best used as a starting point, but this new set are subtle and impactful in a way that many others aren't. In short, they're great and they can save a busy photo nut a lot of time. Official Site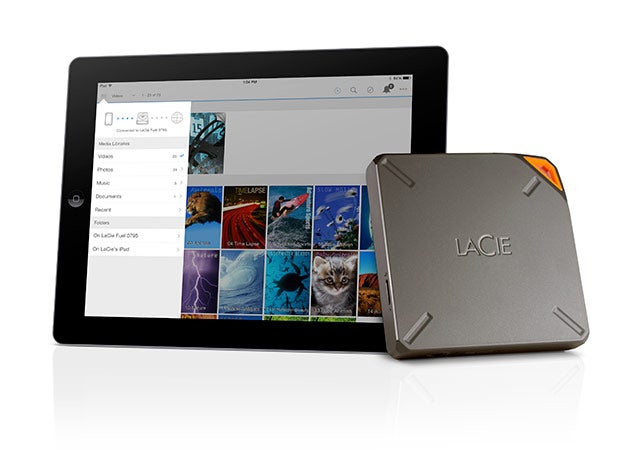 For the College Grad: Lacie Fuel Mobile Storage
We're getting hungrier for data all the time, but the storage capacity on our devices isn't growing accordingly. So, that's where external storage comes in and Lacie's mobile solution tries to make the whole process as simple as possible. This little square holds 1 TB of storage that can be shared wirelessly with up to five devices at once. You can stream content to tablets, smartphones, and even smart TVs. It's a clever way to keep everything centralized, which can make big strides in trying to get an adult life off on the right foot. Official Site