OM-D: Stability and Reliability
The Anywhere Classroom Series is a virtual photography class where you can get the instruction you need to maximize your picture-taking potential from anywhere! It's a uniquely accessible, free, and user friendly series where acclaimed Olympus Visionaries share their tips and techniques for achieving the iconic images that have earned them international renown. This ongoing series lets you tap into the distinctive shooting methods and styles of each Visionary while demonstrating the unique benef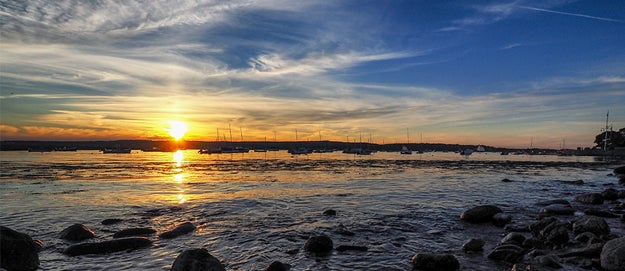 Anywhere Classroom Season 3 features Olympus Visionary, Larry Price as he takes viewers around Cape Ann, Massachusetts. While shooting in picturesque locations, Larry demonstrates how to maximize the photographic potential of the Olympus OM-D series and lens system. Each episode focuses on one of Larry's personal photography skills and dives into specific tips for viewers.
In episode one, Larry educates viewers on photojournalism and demonstrates how to shoot photo essays through story telling. By using the OM-D's tilt screen to frame shots properly on location and by utilizing a variety of lenses to capture great portraits and wide shot imagery, the OM-D series will deliver dramatic photos that create a story. Also, the OM-D series features an autofocus benefit that captures quick moments so you'll never miss any great shot especially since the ability to carry and move lenses and bodies on location has never been easier with this extremely lightweight and portable system.
Next, in episode two, Larry showcases how to capture fun and candid moments during any family outing. The OM-D series features various modes, such as the beach setting, that will produce wonderful images and memories for your family. Also, the autofocus benefit of the camera allows for great image stabilization so you can catch any action shot. Finally, by using the tilt screen you can create dynamic images and perspectives by shooting low (on your subject's level), making the OM-D series the perfect companion for family outings.
Season three of Anywhere Classroom concludes with episode three which demonstrates how to get acquainted and create ease with subjects while capturing portraits. Larry shows viewers how to use light to help with photos by avoiding extremes with backlight and utilizing everyday items, such as a white dinner plate, to create a reflection. He also explains that simplifying and uncluttering backgrounds will maximize your portraits especially when using the abilities of the Olympus 12-40mm f2.8 M.Zuiko lens to cover a wide range of shots.
Viewers can follow up and engage in the conversation surrounding the Anywhere Classroom on all of Olympus' @GetOlympus social platforms through the hashtag #anywhereclassroom. See all of the seasons and learn more about seasons to come HERE.