Video Profiles a DIY Storytelling and Self-publishing Workshop in New York
Aperture Foundation profiles photographer Rob Hornstra who leads a DIY Storytelling workshop with a focus on self-published photobooks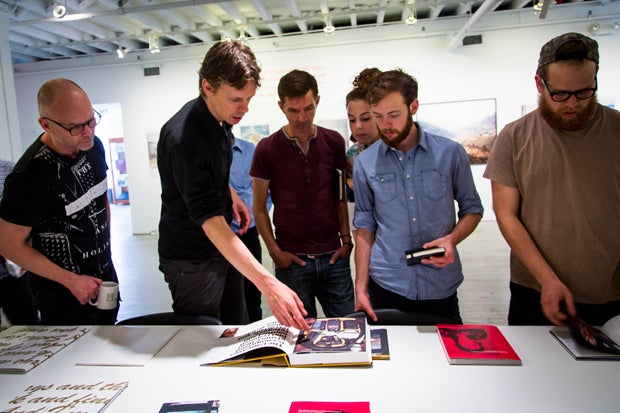 During the last weekend in May, Rob Hornstra, the documentary photographer behind The Sochi Project, an epic, multifaceted series on the site and surrounding region hosting the controversial 2014 Winter Olympics, taught a weekend workshop on DIY storytelling for photographers at Aperture Foundation. A practitioner of so called "slow journalism," Hornstra took his class through then entire process of self-publishing a photobook, from financing to shooting, designing and selling one's personal work.
Explaining the impetus behind leading the two-day workshop, Hornstra says: "Many ambitious photographers are conservative when it comes to presenting their projects, offering their work — often free of charge — to newspapers, magazines, or book publishers. They put their fate in the hands of others and wait. That's unnecessary. Do it yourself."
Watch the insightful video profile on Hornstra below and visit Aperture.org for a list of upcoming weekend workshops with leading photographers and educators in New York this fall. For more on self-publishing your own work, explore Self Publish, Be Happy.