SPONSORED: Take Your Creative Vision To New Heights!
Welcome To The New Olympus Anywhere Classroom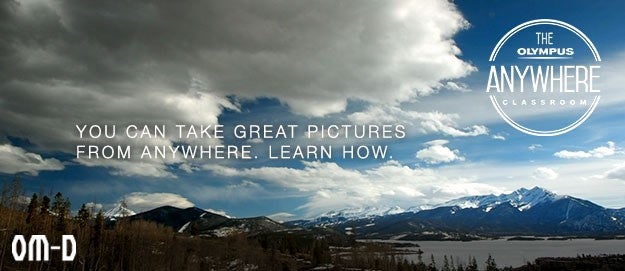 The Anywhere Classroom Series is a virtual photography class, where you can get the inspiration and instruction you need to maximize your creative picture-taking potential and take great pictures from anywhere! It's a uniquely accessible, free and friendly series where acclaimed Olympus Visionaries share their priceless tips and techniques for achieving the amazing and iconic prizewinning images that have earned them international renown. This ongoing series lets you tap into the distinctive shooting methods and style of each of the Visionaries while demonstrating the unique benefits of Olympus camera and lenses systems. You don't even have to be an Olympus camera owner to watch . So what are you waiting for? Class is now in session!
To sign up and see how you can Take Great Pictures From Anywhere please CLICK HERE