SPONSORED: Great Tips On Shooting Wildlife From A World-Class Pro!
See the awesome video now at the Olympus Anywhere Classroom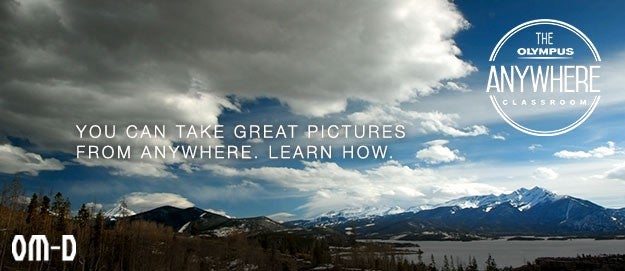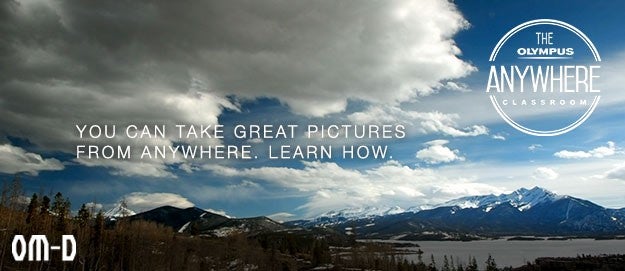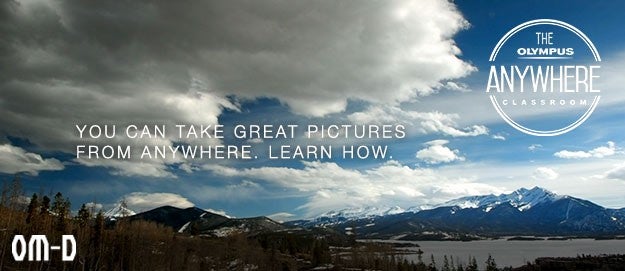 Olympus
The new Olympus Anywhere Classroom is a virtual photography class where acclaimed Olympus Visionaries share their priceless tips and techniques for achieving their spectacular prizewinning images. It's free, and you'll discover many exciting new tricks and techniques that will maximize your creative potential, and have you creating exciting images anywhere, and at an entirely new level.
To get a taste of what makes this ongoing series such an incredible resource, check out the brilliant Shooting Wildlife video by renowned National Geographic photographer and Olympus Visionary Jay Dickman. We promise you'll learn more about shooting wildlife in less than 6 minutes than you ever thought possible. Topics covered include using light, capturing the perfect moment, choosing the right shutter speed, panning, how to optimize your camera controls, and much, much more. "The rugged, lightweight, weather resistant, ultra-responsive Olympus OM-D E-M1 is unsurpassed for shooting in challenging environments," says Jay Dickman. "Its speed and precision make it ideal for capturing the magical moments I encounter as a wildlife, nature, and landscape photographer."
For photographers looking to create and share beautiful imagery, the OM-D is the perfect line to help capture your stories. Whether you are an existing camera owner or in market for a new system, Olympus has something for you. An OM-D makes the perfect complement to any existing camera system because it will deliver world-class imaging performance and blazing speed while functioning seamlessly with other brands of lenses using the appropriate adapter. And Olympus makes it easy to build a new system by offering a great savings program on the superb line of Olympus lenses. No matter what camera you use, this mesmerizing video is an entertaining and educational experience that you definitely don't want to miss.
To see the spectacular Shooting Wildlife video CLICK HERE and click on Session 2. And while you're there check out Jay Dickman's amazing videos on Shooting Landscapes and Shooting Nature.