Instagram Ads Start To Appear, People React Like You'd Expect
Even though we knew it was coming, people are less than happy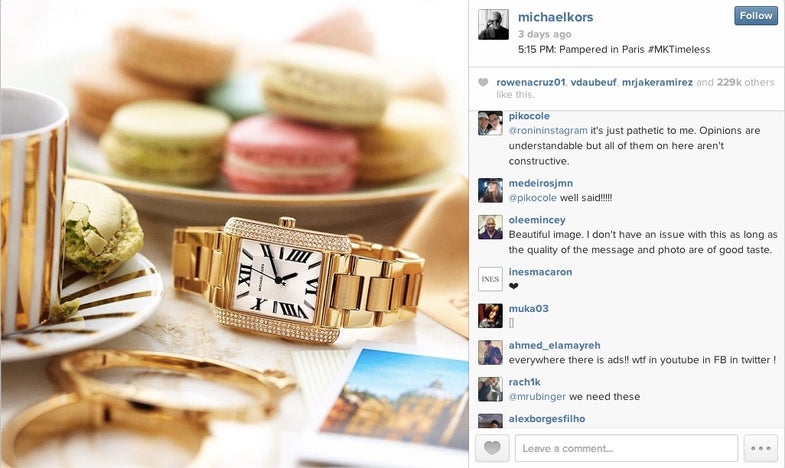 We've known for a long time that Instagram would one day have to have ads — and we've known since last month what they'd look like and when they'd land. But even so, now that the first ads have popped up, people are getting upset about their existence.
This advertisement from Michael Kors is one of the first wide-spread advertisements, and it has started popping up in people's Instagram feeds without their asking. And, as you might expect, the comments on the image have been less than polite.
That said, even though there's a strong current of distaste in the comments thread for the image, the ad still has 229,000 likes as of press time — which seems to indicate that it might not be doing that poorly after all. With adidas, Ben & Jerry's, Burberry, General Electric, Lexus, Levi's, Macy's, PayPal and Starwood all lined up for advertising in the near future, we're willing to bet that people will settle down over the issue quite quickly.
[via CNET]