Photojournalism of the Year: 2012
American Photo's look back at some of the most striking images from around the globe this year.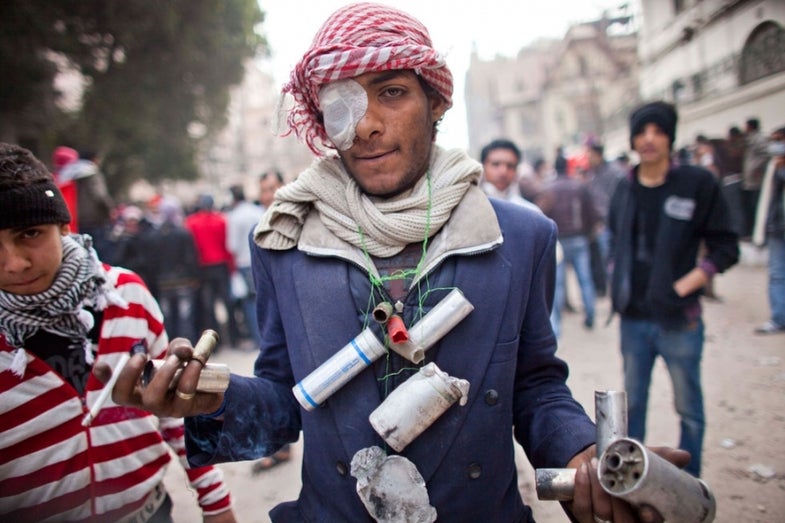 Every week, Americanphotomag.com takes a look at the most compelling photojournalism images from around the world. Here's a bigger collection of some of the most outstanding photos they saw this year.
A protester shows tear gas cartridges deployed by the riot police during clashes between protesters and riot police near the interior ministry February 3, 2012 in Cairo, Egypt. Carsten Koall is a German photojournalist based in Berlin who has photographed around the world for VISUM Images and others. His work has recently taken him to Djibouti, Afghanistan and Cairo.
Carsten Koall/Getty Images