This Is How Windows 8 Will Handle Photos
With Windows 8 slated to be released in the near future with a major design overhaul, how will the updated OS handle photos?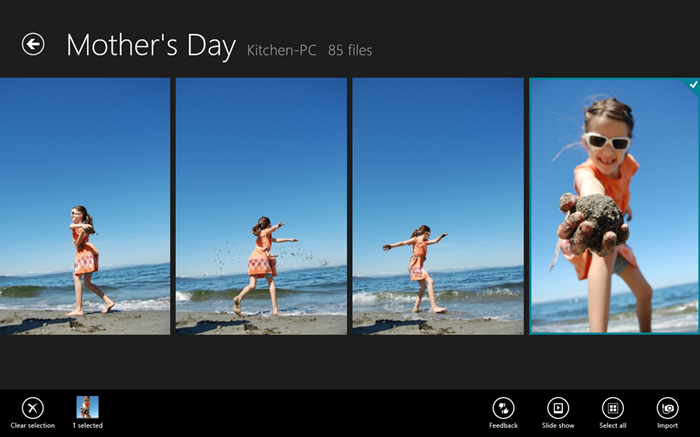 Microsoft's Windows 8 will be a combined OS for desktops, tablets, home theater PCs, laptops, and more — and in addition to a massive overhauls to the OS, it has a completely new look and feel. This style is dubbed Metro UI, and if you're curious how the Microsoft Photos app will look under the new system, they've got you covered.
In a blog post, Microsoft has outlined how the app works, and a major part of it seems to be collecting all your photos into one handy place. The Photos app can be tied in to Flickr, Facebook, Microsoft's SkyDrive, the SkyDrive desktop app, and the mobile version of Photos, to automatically sync images from all those services. Ideally, this means that you can show off all your photos from everywhere on your tablet, or even stream them to your TV.
The Photos app on the desktop will also function for importing images off of external drives, cards, and cameras. You'll also be able to easily pick images to set on your lock-screen, the background of the Photos app, and send clusters of them off as viewable albums in emails, or shared online.
The one problem with everything constantly syncing over the cloud is the worry that the files might get downsized to save bandwidth. At this point we don't know how much they'll be scaled — if at all, but it might be prudent to keep an eye on where the original version is stashed.
[via Gizmodo]