Scott Kelby's Lighting Recipes Free iPad App
Scott Kelby has released a free iPad app, walking you through a number of different lighting setups.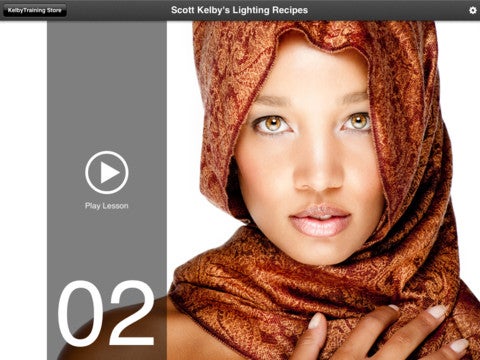 The newly released Scott Kelby's Lighting Recipes is a free iPad app that walks you through twenty shots in thirteen different lessons. With an approximately 45 minute runtime, each lesson has a gear guide, and lighting diagrams, as well as production shots, and the final image. And yes, there is Kelby's commentary as well.
Kelby has released a number of iOS apps through Kelby Media Group, most of which will set you back $9.99, making this is a great opportunity to gain some knowledge for free. The other apps are generally well reviewed, so there's a pretty high expectation of quality, here. Scott Kelby's Lighting Recipes is iPad only, so those of you using other devices are unfortunately out of luck.